Exhibitors pivot after IWF cancels show
July 2, 2020 | 5:45 pm CDT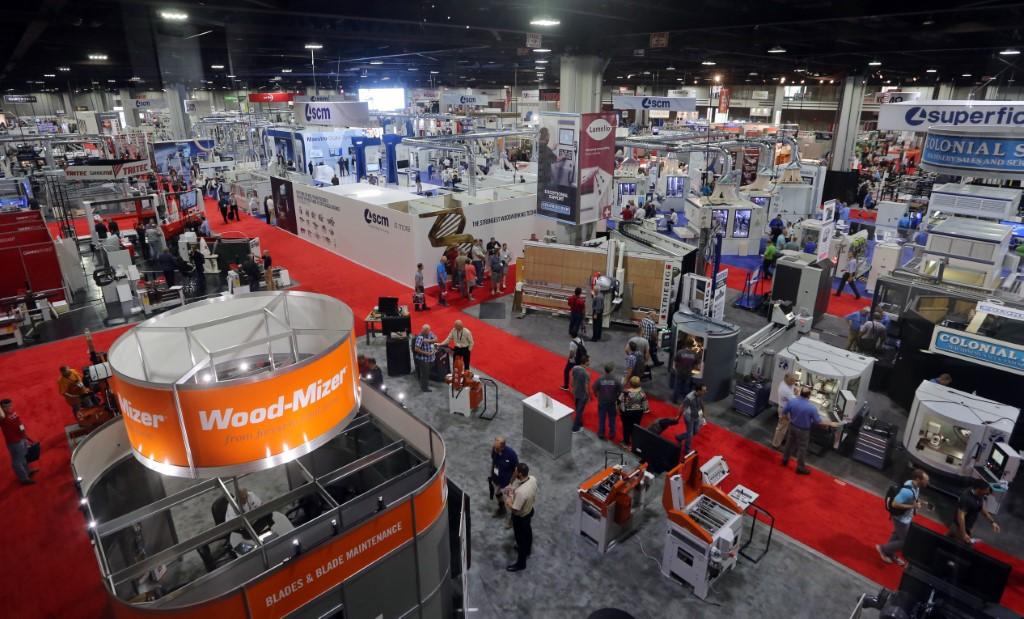 For the first time in its history, IWF – the International Woodworking Fair – has been cancelled. A casualty of the COVID-19 pandemic, IWF was originally scheduled to take place Aug. 25-28 in Atlanta.
The biennial show had more than 955 contracted exhibitors as of May. That compares to the 1,025 exhibitors spanning across 625,000-plus net square feet, with more than 30,000 attendees from around the world that the show had two years ago.
A notice on the IWF website stated: "As the COVID-19 pandemic continues to disrupt our lives and enterprises, IWF 2020 and the global woodworking industry it serves are not immune to such intrusion. That inescapable reality lies at the heart of the difficult decision to cancel this year's event."
That meant that exhibitors immediately had to find new ways to reach their customers. Many were already using remote technology such as Zoom meetings and other interactive software. Still others were ramping up their own events such as open houses. A few companies were even banding together to explore creating their own alternative show. Other firms were launching sales tours to take their new products on the road to meet with customers.
As a service not only to exhibitors but also to all of the woodworking industry that misses the opportunities presented by IWF, editors from Woodworking Network, FDMC, and Closets and Organized Storage reached out to a cross-section of IWF exhibitors to find out what they are doing in the wake of the show cancellation. More than 40 companies responded. Their statements paint an impressive picture of a fast-paced industry taking advantage of some of the latest technology to quickly adapt to new realities in the wake of the coronavirus pandemic. Follow the links to see what exhibitors are doing to make up for no show. Think of the stories told here as your own virtual show. 
Editors Michaelle Bradford, Robert Dalheim, Karl D. Forth, and Karen Koenig all contributed to this report.
Leitz promotes new tooling, virtual training opportunities
Have something to say? Share your thoughts with us in the comments below.