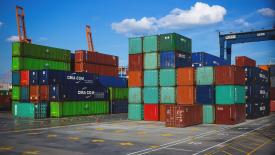 MasterBrand responded to a Commerce Department preliminary ruling on antidumping and countervailing duty (AD/CVD) orders on wooden cabinets and vanities.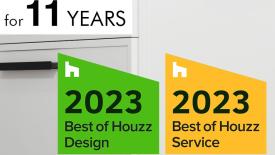 Houzz Inc., a leading platform for home remodeling and design, awarded Dura Supreme Cabinetry its "Best Of Houzz" ranking for the 11th year in a row.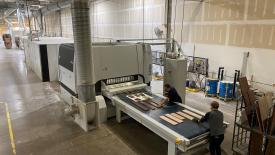 The nation's largest tribal-owned cabinet company invests in technology and its workforce.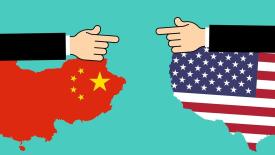 The U.S. Department of Commerce has issued a preliminary affirmative scope ruling concerning wooden cabinets, vanities, and components (WCV) from China that are being shipped through Malaysia and Vietnam to evade the antidumping and countervailing duty (AD/CVD) orders on WCV from China.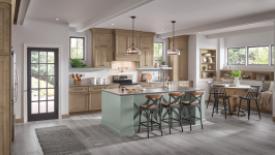 Survey participants include stock, semi-custom and custom companies whose combined sales represent approximately 75% of the U.S. kitchen cabinet and bath vanity market. KCMA is the major trade association for kitchen cabinet and bath vanity manufacturers and key suppliers of goods and services to the industry. KCMA has been compiling and reporting industry sales data for more than forty years.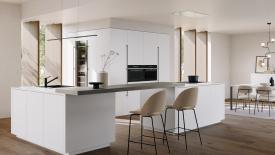 MIAMI — Häcker Kitchens, a German manufacturer of kitchen cabinetry, increased its network of dealers and designers in North America in 2022, and experienced a global sales increase of 8.3% to 786 million euros in 2022. Exports increased to 40% from 38.7%. 
HOWARD KAJEM Minn. –  Dura Supreme Cabinetry has announced a multi-million dollar initiative to launch manufacturing operations in Statesville, North Carolina. The company expects the new manufacturing site to create over 200 new jobs in the first few years including cabinet making, furniture making, finishing, woodworking, and machining skills. The North Carolina facility will enable Dura Supreme to meet growing demand with a regional manufacturing site, expanded manufacturing capacity, and advantageous delivery times.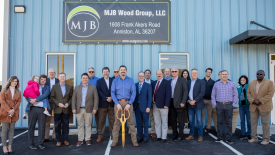 MJB Wood Group LLC, a manufacturer and distributor of industrial wood products, has opened its new 200,000-square-foot facility in Anniston, Alabama.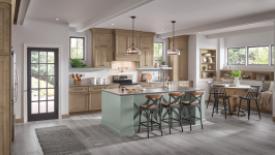 MasterBrand Inc., the largest residential cabinet manufacturer in North America, announced fourth quarter and full year 2022 financial results that saw increases in both income and profit and allows the company to continue what it calls the "MasterBrand Way."
Natural trend leans to wood tones, but lighting, hardware take center stage at big shows.