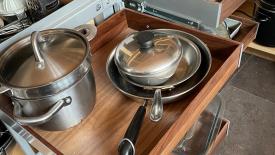 Magic Corner system efficiently solves wasted space, is easy to install.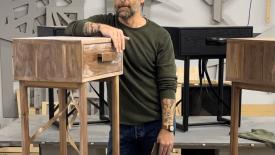 Matt Buell offers machinery purchasing advise for young wood pros.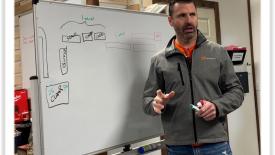 Knowing the hearbeat of your operation makes everything easier.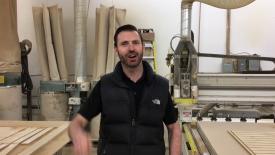 To reap the cash benefits of lean improvements you have to find the real bottlenecks.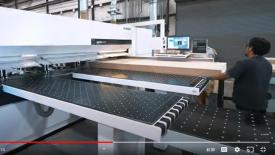 In this video, Scott Griggs, president and CEO of MJB Wood Group, shared that the recently purchased Homag Sawteq B-500 CNC saw from Stiles Machinery has out-paced the company's expectations and requirements, and has given them the capability to take on new business.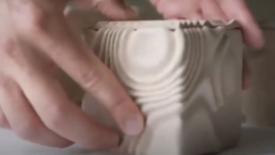 BURLINGTON, Mass. – A 45-second video by Forust shows how a 3D printer using digitally remastered wood can create complex and delicate wood components.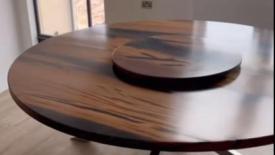 Two brothers, aka the Lisburn Brothers, took a  leap of faith when they opened their custom woodworking shop, Alderwood Studios, in Northern Ireland in 2021. The brothers, Joe and Tony Murphy, received local funding and a lot of business acumen before they opened their business. The company specializes in epoxy resin tables they say was a gap in their region's market.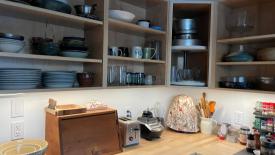 Task Lighting's LED tape light kit is an easy way to get into cabinet lighting.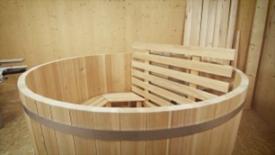 The Felder Group has released a DIY "Hottub" video. "This luxurious project," the company says, "will get all your tools in motion, especially if you have any of our tools featured in the video. It will challenge those who have only worked in the American woodcraft style and help elevate your understanding of woodworking from the European perspective.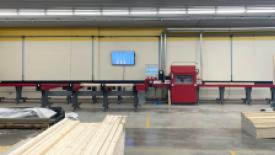 Simpson Strong-Tie, a manufacturer of engineered structural connectors and building solutions has acquired Elk Grove, Calif.–based EstiFrame Technologies Inc. Founded in 2017 by Coby Gifford and Aaron Love, EstiFrame provides component manufacturing and framing technologies to the construction industry, including the EasyFrame automated marking system that matches saws with digital printers to label 2x frame members for fast and accurate assembly.