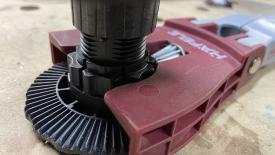 Axilo system uses gearing and long-reach tool to adjust cabinet height without gymnastics.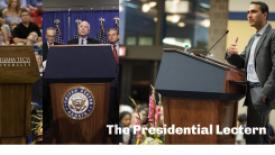 Executive Wood Products, based in Sullivan, Missouri, manufactures solid wood products in addition to ballistic resistant furniture that's designed to protect from shots up to and including 7.62mm and .308 caliber rifle rounds such as those fired from an AK-47, AR-15, and other rifles.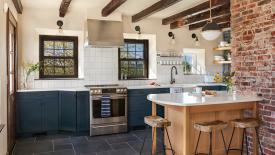 Investments in new technology, designs, and marketing keep the cabinet manufacturer on its upward growth trend.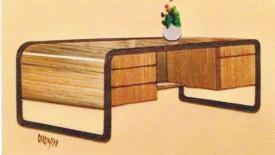 CFM Group announced it is licensing its patented hollow core panel technology, called EcoLight Panel, which can be used for cabinetry, furniture, RV, airplane, closets, decorative walls and other applications where design and weight are factors.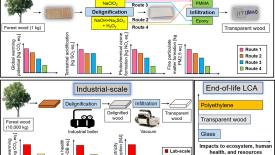 Transparent wood could be used for making more sustainable car windshields, see-through packaging and biomedical devices, according to a study.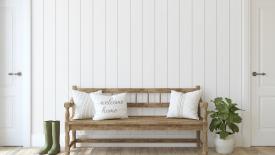 Process improvements, lean manufacturing, technology, training and innovation are helping these woodworking manufacturers increase production while improving quality and efficiency. What follows are some of the strategies put in place by the 2022 WOOD 100 class.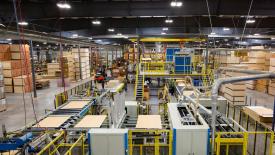 Investing in technology leads to improvements in quality, consistency and speed of production. What follows are some of the machinery and supply investments put in place by the 2022 WOOD 100.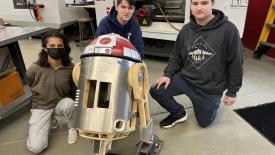 Kent Roosevelt High School students learn CAD/CAM to create parts from wood, metal and plastic - even droids.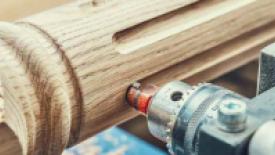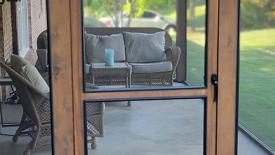 Door 2 You is a veteran-owned business founded by Rick Grube, a lifelong tradesman. With joinery being his true passion, Grube invented and patented a proprietary method of building a door using mechanical tenon joinery allowing the door to be shipped and disassembled directly to the consumer.