IWF cancelled, another victim of COVID-19
June 11, 2020 | 8:56 am CDT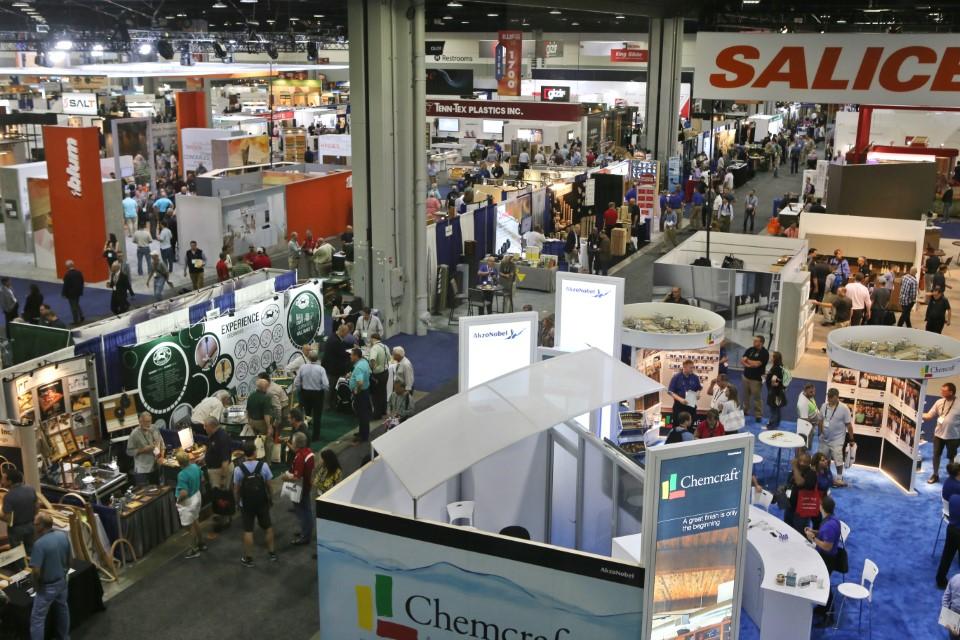 ATLANTA – For the first time in its history, IWF – the International Woodworking Fair – has been cancelled. A casualty of the COVID-19 pandemic, IWF was originally scheduled to take place Aug. 25-28 in Atlanta.
The biennial show had more than 955 contracted exhibitors as of May. IWF 2018 had1,025 exhibitors spanning across 625,000-plus net square feet, with more than 30,000 attendees from around the world.
In a notice on its website, IWF stated:
"As the COVID-19 pandemic continues to disrupt our lives and enterprises, IWF 2020 and the global woodworking industry it serves are not immune to such intrusion. That inescapable reality lies at the heart of the difficult decision to cancel this year's event.
This unavoidable action comes only after long, intense and exhaustive study and consideration by the IWF show management team working in constant collaboration with the IWF 2020 Management Committee, whose members represent the Wood Machinery Manufacturers of America and the Woodworking Machinery Industry Association.
From the very outset of the COVID-19 pandemic, IWF has monitored and carefully considered its progress as a factor in show planning. It is now clear that hosting the show with tens of thousands of attendees in an indoor space such as the Georgia World Congress Center cannot occur without amplifying the transmission of COVID-19. That risk is absolutely unacceptable.
While no one can be happy with this outcome, we all can look toward the promise of a new, brighter future and all the opportunities IWF 2022 will bring. As we anticipate that future, always know that IWF will continue to move on course in this mission: For the entire woodworking community and across the industry landscape, IWF is where the woodworking business does business. That mission will never change."
In an interview last month, Show Chairman Brian Donahue noted that since the early days of the outbreak show management had been looking for ways to include a virtual platform as part of the 2020 show.
According to the IWF website, attendees pre-registered for the event will be contacted by IWF on June 19 with details regarding their IWF 2020 registration fee refunds and hotel room cancellations. Contracted exhibitors of IWF 2020 will hear from show management on June 26 with full details regarding the resolution of their IWF 2020 commitments.
Dates for IWF 2022 are Aug. 23-26, at the Georgia World Congress Center in Atlanta.
 
Have something to say? Share your thoughts with us in the comments below.