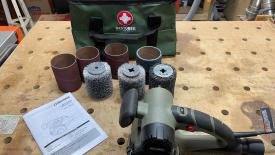 The Restorer offers a wide spectrum of abrasive options to help turn reclaimed wood into furniture and other projects.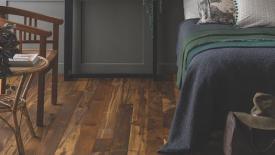 Each floor within the collections is restored and hand made by the company's specialist craftspeople in its workshop in the North of England.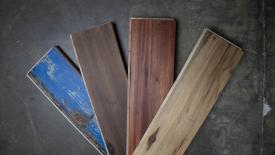 The Sacred Crafts team has most recently designed a product called Kudmai Engineered Wood Flooring, sourced from vintage and decommissioned boats in Thailand.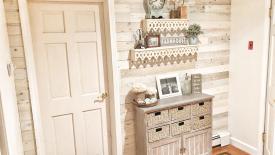 Today's look of reclaimed wood is not your average wood paneling from the 70s, which would make any modern-day interior designer turn the other way.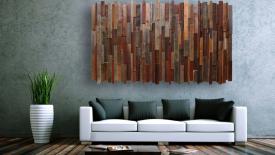 What kind of wood should you use when making a woodworking project using reclaimed wood?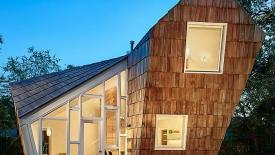 AUSTIN - With both striking design and exquisite millwork, Cedar Shake Cottage is quite the eye-catcher.  Shaped by a tree, impervious cover restraints, and an angled easement, the 550-square-foot cottage features reclaimed cedar shingles, charred wood flooring, reclaimed longleaf pine cabinetry, stucco walls, and a built-in bed. The cottage's second floor leans away from the first to improve lines of sight between floors and to fit the stairs to code, says designers Studio 512. Angled walls integrate a covered porch and an outdoor shower.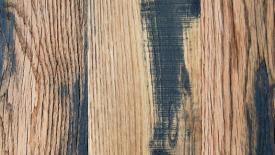 Pioneer Millworks' latest reclaimed woods for the Internatinoal Builders' Show will be patterned and painted Reclaimed Black & Tan. Reclaimed from oak fences, the planks maintain original paint (animal and environmentally friendly) and weathered surfaces.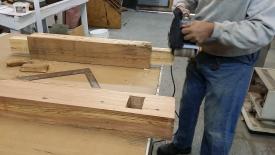 American Outpost, a manufacturer of handcrafted conference tables and office furnishings, will expand into a new facility in Macon, Georgia. The company says it grew over 700 percent last year.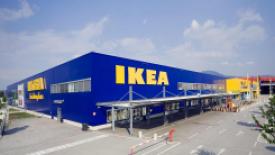 IKEA has unveiled furniture made from reclaimed wood and other recycled materials. The furniture giant's new line of kitchen cabinets is to be made from reclaimed wood planks and laminate coating made from recycled plastic bottles. The line, called Kungsbacka, will launch in February 2017.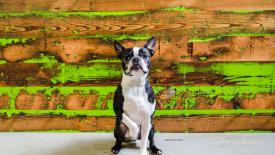 Viridian Reclaimed Wood announced the introduction of Colorburst, a new line of color-infused reclaimed wood paneling, according to Viridian co-owner Pierce Henley.