The Veneer Tech Craftsman's Challenge 2023 is now accepting new entries!
To recognize excellence in veneering, Woodworking Network proudly presents the 

Veneer Tech Craftsman's Challenge. The deadline for new submissions is Friday, June 9, 2023. Judging will take place shortly afterwards and winners will be announced at the 2023 AWFS Fair, taking place from July 25-28, 2023 in Las Vegas, NV.
It doesn't matter how much veneer or other wood products have been used in a project, or where the veneer material was purchased. All woodworkers need to do is demonstrate their excellence in design and craftsmanship with quality photos of their work.
The contest not only honors the creators of great veneer woodwork, but it also rewards the distributors and sales representatives who help woodworkers find the best veneer for their projects.
The Grand Prize winner receives $1500 cash and other category winners receive $500. PLUS all awarded entries receive valuable publicity in FDMC Magazine, among trade groups and on WoodworkingNetwork.com! The 2023 Craftsman's Challenge competition is now officially open for new entries.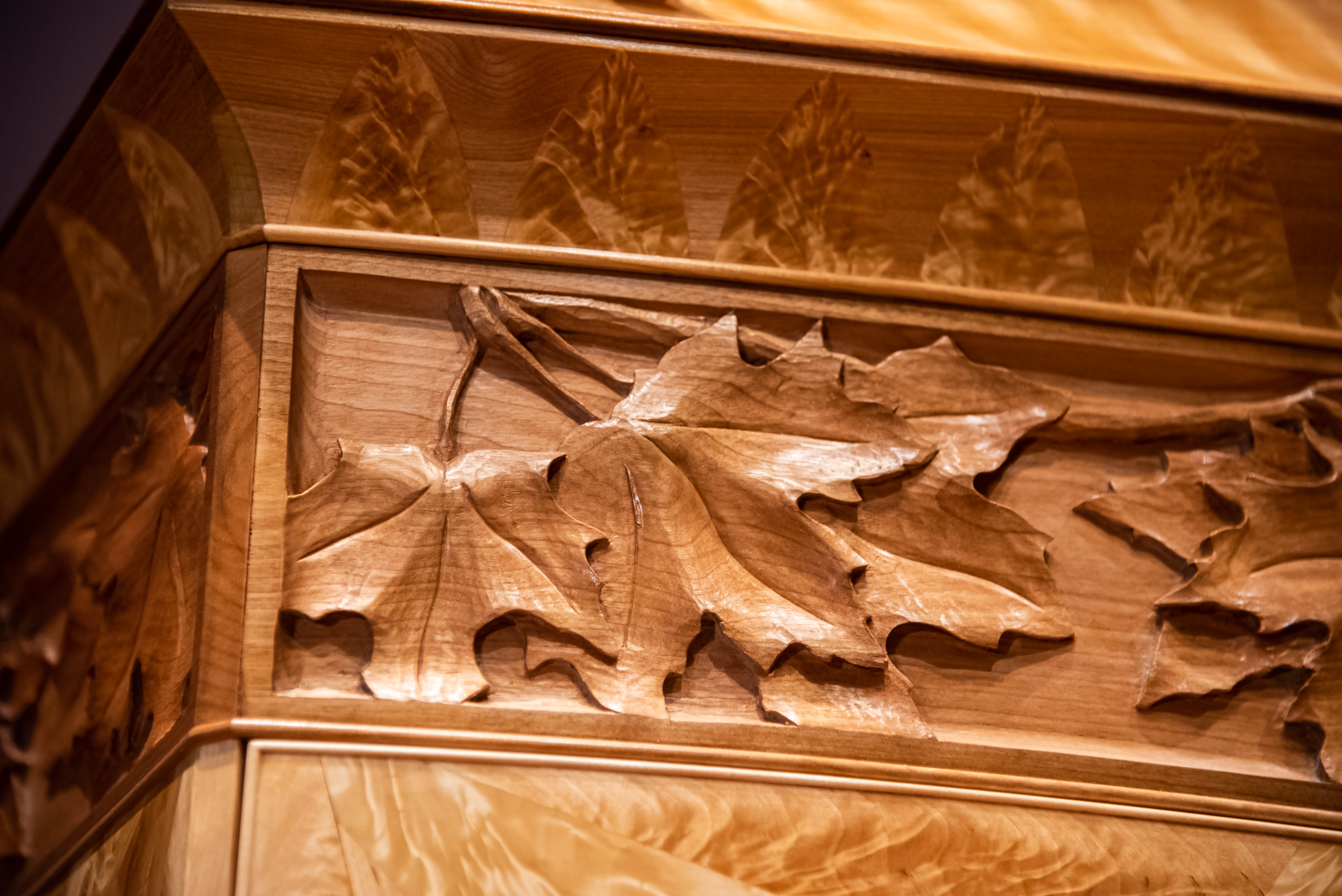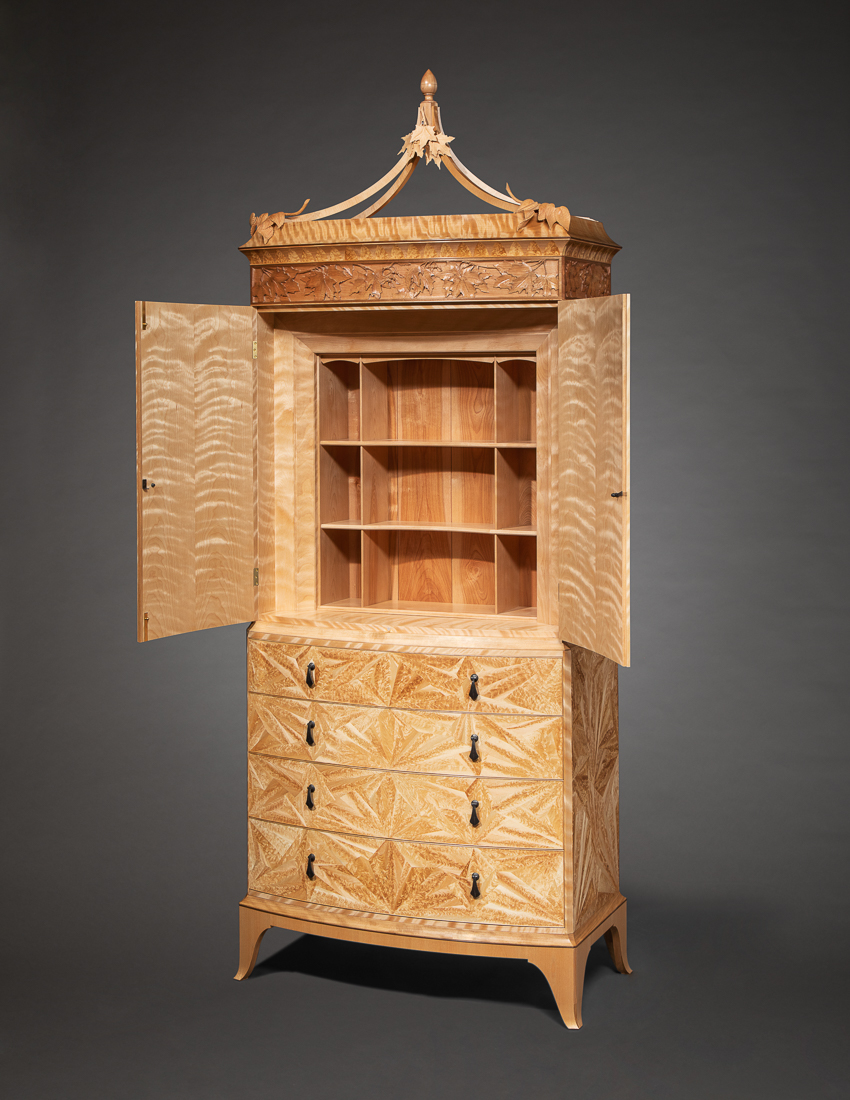 David W. Lamb, a cabinetmaker in Canterbury, New Hampshire captured the Grand Prize in the Veneer Tech Craftsman's Challenge for 2021 with a contemporary styled furniture piece called "New Hampshire Secretary."
See the winners from the 2021 Craftsman's Challenge
Sponsored by: