Entries open for 2023 Veneer Tech Craftsman's Challenge
March 1, 2023 | 1:10 pm CST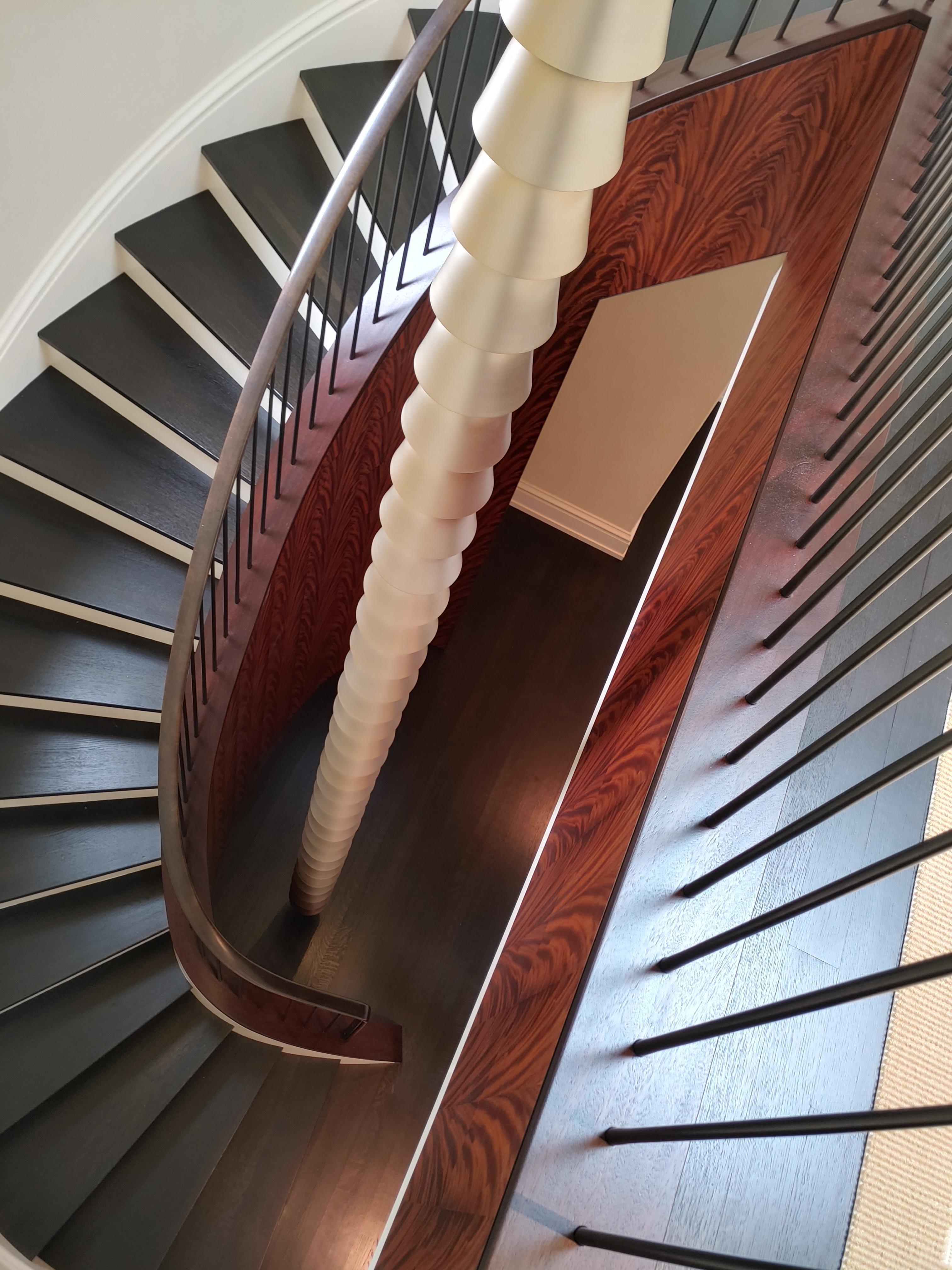 Entries are now being accepted for the 2023 Veneer Tech Craftsman's Challenge. The contest offers entrants the opportunity to win thousands of dollars in cash prizes for exemplary woodwork using veneer in a wide variety of categories.

One Grand Prize-winning entry will be selected from all eligible entries. In addition to valuable publicity, the Grand Prize-winning craftsperson/designer/builder/manufacturer, their distributor/supplier, and their distributor/supplier sales representative will receive cash awards as follows:
One $1,500 award to the designer, craftsperson, or manufacturer of the Grand Prize-winning entry
One $1,000 award to the distributor who supplied veneer or edgebanding materials used to create the Grand Prize-winning entry.
One $500 award to one sales representative of the distributor who supplied veneer and wood product materials used to create the Grand Prize-winning entry.
All other selected category winners (Architectural, Cabinetry, Furniture, Marquetry, Specialty Products, and Student Work) each will be awarded one $500 cash award.

Special awards or honorable mentions may be given at the discretion of the judges. Any entrant who has not previously entered in any Veneer Tech Craftsman's Challenge competition will be eligible for a New Entrant award of $500. This is in addition to any category award the new entrant may receive.

It's easy to enter online. Simply post your entry, including photos. The entry deadline is June 9 for this year's contest. Winners will be announced at a special event at AWFS in Las Vegas.

In the past, judges have repeatedly mentioned how important quality photographs were to their decision, so entrants might want to check out some photographic advice from Scott Grove, who is a past multiple winner in the contest and has served several times as a judge.

Skillful work to complete a challenging project in spectacular African crotch mahogany veneer all combined to capture the Grand Prize in the 2022 Veneer Tech Craftsman's Challenge. A team effort between Fritz Cabinetry & Furniture of Shakopee, Minnesota, and Indiana Architectural Plywood, the project involved a panel layout in the entry staircase, art wall, and passage doors in the vestibule of a residence. 

"To make the split African crotch mahogany consistent, care was taken to maintain the waterfall effect from the center point of each adjoining leaf," said Mark Dvorak of Indiana Architectural Plywood. "Each wall required small adjustments to the leaf width and lengths to ensure common dimensioning."

That attention to detail impressed the judges, leading them to award the $3,000 grand prize to Fritz Cabinetry.
But the contest is about lots more than just the Grand Prize. There are individual categories for Architectural, Cabinetry, Furniture, Marquetry, Specialty Products, and Student Work. The winners in those categories also produced stunning work.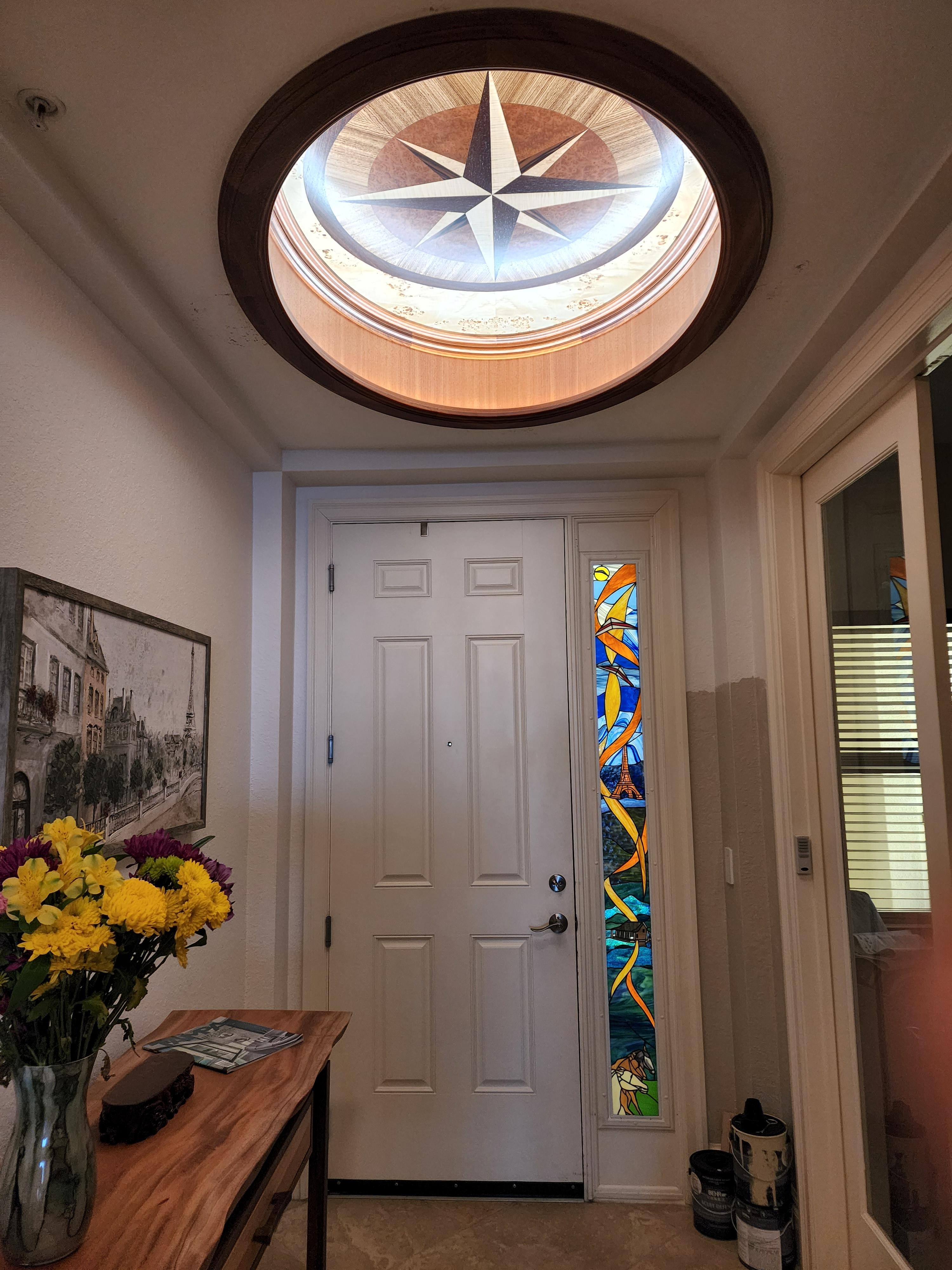 A compass rose ceiling medallion captured the top prize in the Architectural Woodworking category. Designed and crafted by S+L Millworks Inc. in Tampa, Florida, using veneer from Certainly Wood, the installation involved mappa burl, rosewood, zebrawood, redwood burl, wenge, curly sycamore, ebony, and bird's-eye maple to create a 42 x 54 inch compass rose with a depth of 12 inches in a recess framed with quartered sapele veneer trimmed with sapele hardwood. 

A project dubbed "Diamond of Elegance" won the Cabinetry category of the competition for Dmitry Ivanovs of Elegance Custom Cabinetry in St. Louis Park, Minnesota. The project involved walnut veneer in a diamond pattern layup in several locations to highlight doors, cabinetry, and a fireplace. Ivanovs received a $1,000 prize for his project.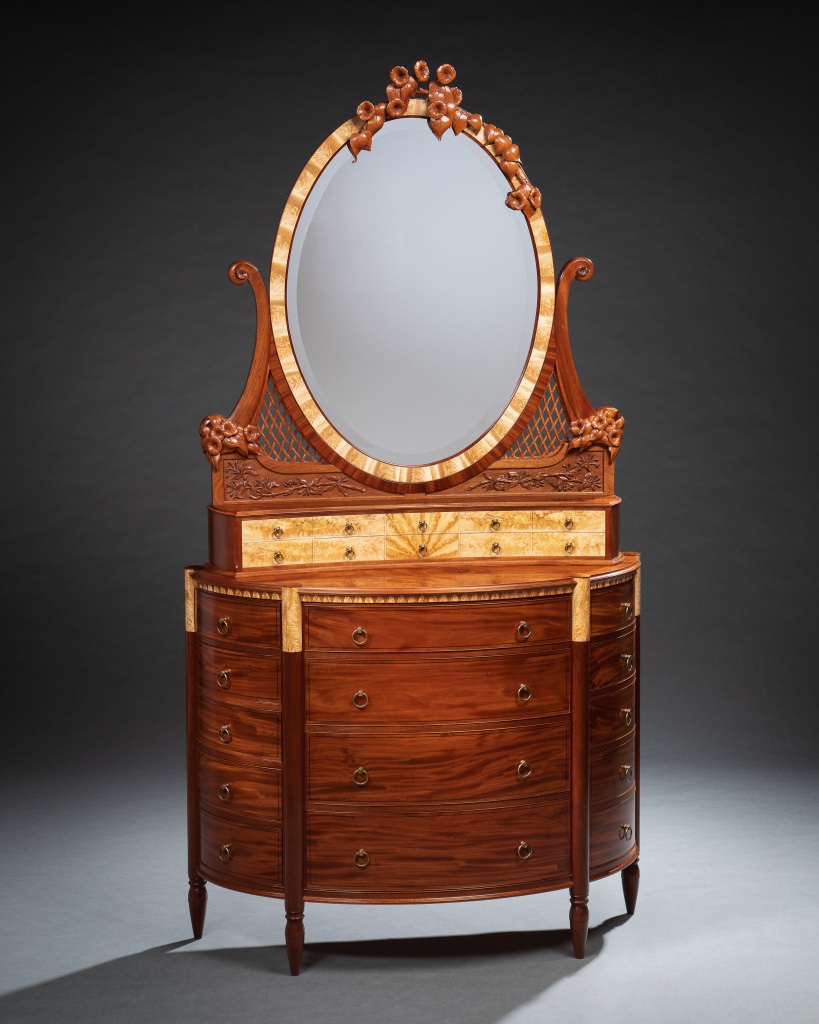 David Lamb of Canterbury, New Hampshire, who won the Grand Prize in this contest in 2021, contributed another stunning entry to win the Furniture Category in 2022. His winning piece was a finely crafted bureau with mirror that stands 88-1/2 inches high and is 47 inches wide and 20 inches deep. It's made with mahogany, Cuban mahogany, poplar, and white birch and combines tour-de-force veneer work with carving.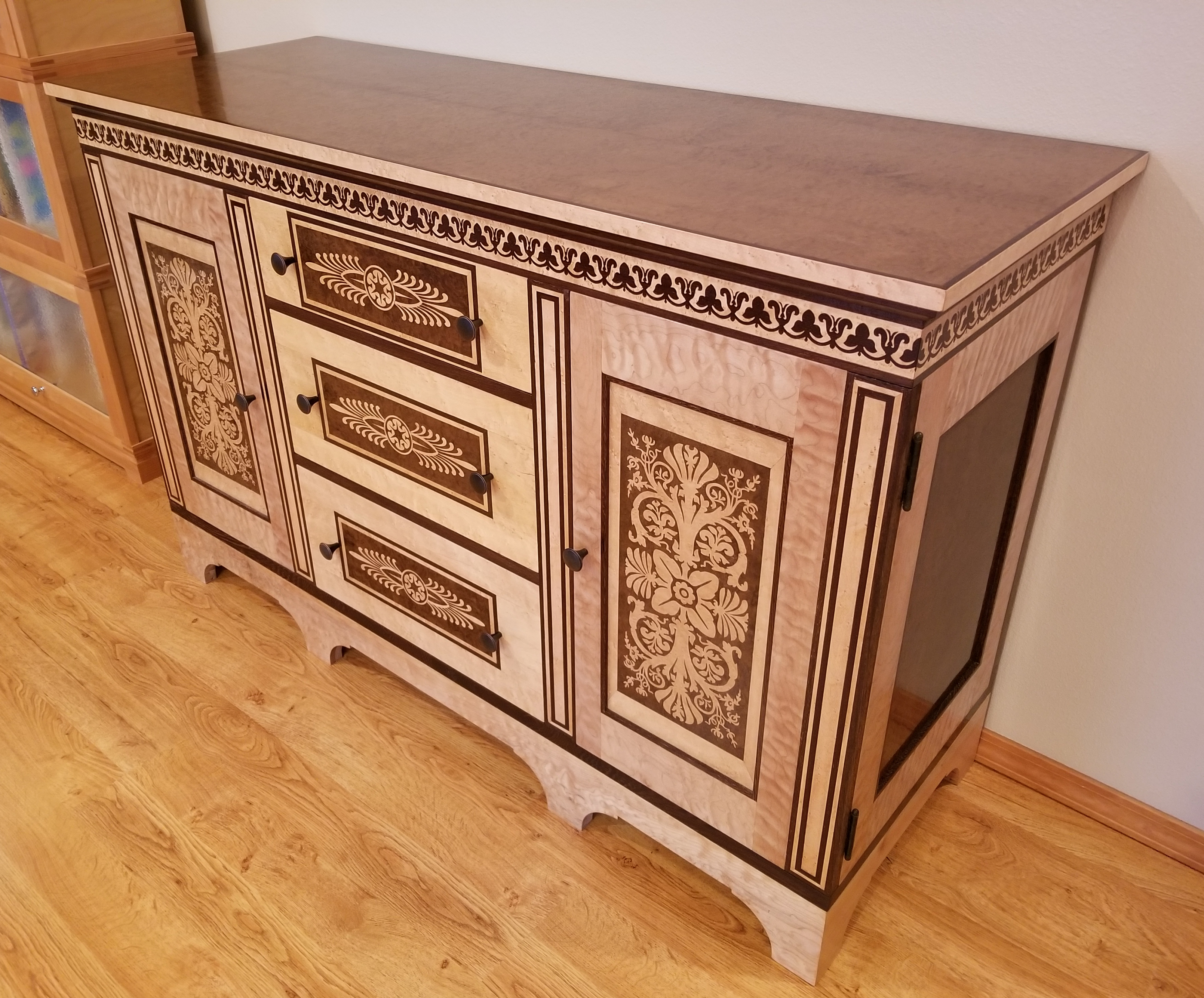 John Kilzer of Port Angeles, Washington, earned the Marquetry category prize of $1,000 with his buffet inspired by the works of George Bullock. The piece uses quilted maple, imbuia burl, bird's-eye maple, and wenge.

Dušan Raki´c of Serbia, who has won this category twice before, earned the $1,000 prize with a masterful marquetry interpretation of the old masters painting by Italian Baroque painter Giacomo Ceruti titled "Three Beggars."

Ethan Kroetsch of Kitchener, Ontario, Canada, and a student at Conestoga College, won the Student category and $1,000 with his Kroetsch Cabinet fashioned after the style of cabinets on stands done by famous woodworker James Krenov.

Originally created by Veneer Technologies to promote the use of veneer in woodworking, the Veneer Tech Craftsman's Challenge is now owned and conducted by CCI Media LLC, the parent company of Woodworking Network and FDMC magazine. Veneer Tech continues to sponsor the contest. Judges for this year's contest have yet to be named.

See pictures and read more about the 2022 winners. For more information and to enter online, click here. 
Have something to say? Share your thoughts with us in the comments below.