Project Gallery
Show off your custom woodworking cabinetry, furniture and creative projects.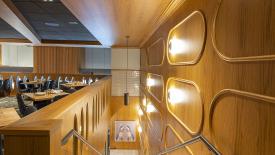 The Fountain Room in Indianapolis is a super supper club that features distinctive millwork from Myers Architectural Millwork.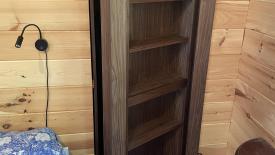 Murphy Door system makes secret doors simple.
Koyori, an all-new Japanese design brand, is debuting at the Art & Design Museum Triennale Milano.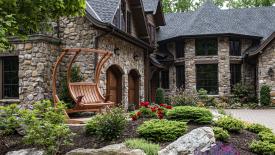 Brian Boggs Chairmakers releases award-winning mahogany porch swing design that updates classic style.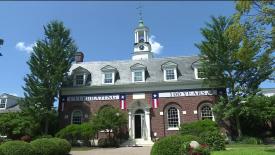 Challenging project called "pretty typical" for Pennsylvania door manufacturer.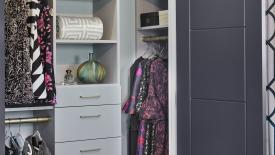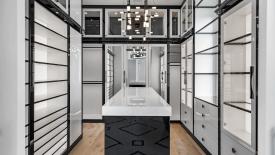 This award-winning floor-to-ceiling closet system blends classic chic and modern couture and highlights LED lighting options.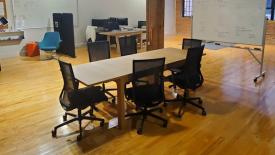 Flexsteel Industries is intensifying its focus on innovation and design. The number 28 company on the FDMC 300 list has made several recent moves signaling what the company calls a "major shift in product development strategy."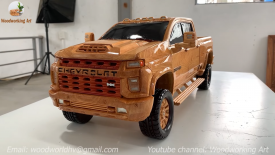 You can kick the wheels and slam the doors of the hand-carved Chevy Silverado.
To celebrate Halloween Laguna Tools has posted a video demonstration of two of their CNC machines creating a Halloween scene, and they are even offering a download of the project file.