5 ways to liven up small spaces with reclaimed wood
By Timberchic
July 24, 2018 | 1:38 pm CDT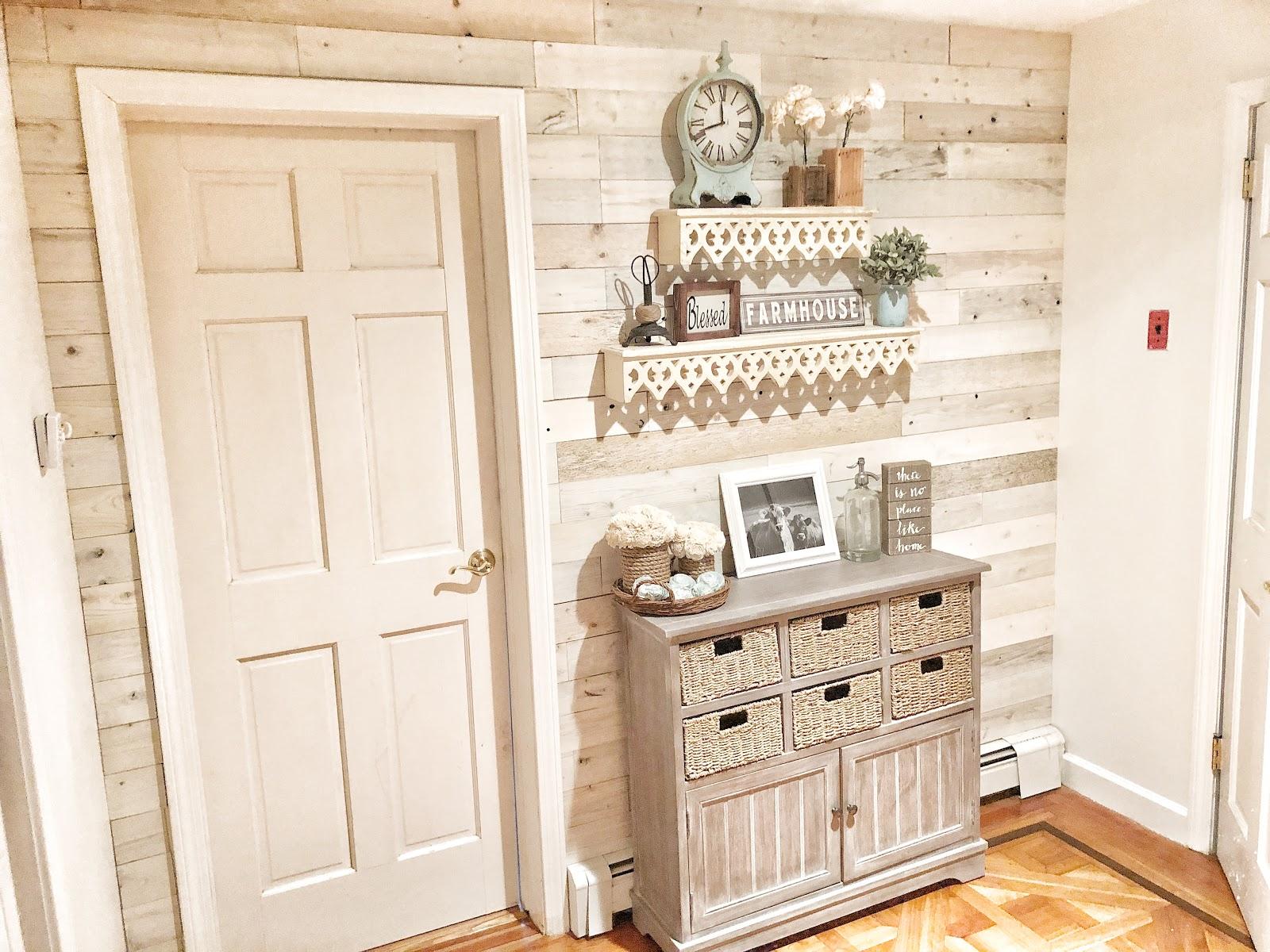 Today's look of reclaimed wood is not your average wood paneling from the 70s, which would make any modern-day interior designer turn the other way. The new reclaimed wood look is eco-friendly, rustic and light, and will add natural charm and contemporary character to even the smallest and most challenging interior home spaces.
Here are 5 small space design ideas with reclaimed wood that can transform your home in a matter of just a few hours.
Hallway
When thinking of making changes to your home, the hallway often gets ignored. This transitional space deserves personality and a little love too. A simple touch like a light wood and added shelves can make a big difference.
Photo Credit: CNS Designs
Closet Doors
Replacing traditional closet doors with barn doors faced with peel and stick reclaimed wood is a beautiful way to add texture to a room. You'll be surprised how much roomier a bedroom feels when the closet doors no longer open outward. It's a simple change that creates the illusion of a larger space.
Photo Credit: Noni's House
Kitchen
The kitchen is the heart of the home and the perfect place to start when your home needs a little updating. Reclaimed wood works well for backsplashes, accent walls, kitchen islands, tables, and more.
Photo Credit: PrettyHandyGirl.com
Entry Way
Wow, your guests as soon as they enter your home with a reclaimed wood entryway. Add hooks for coats, a shoe rack or some family photos and you have a warm and functional space to welcome visitors. 
Photo Credit: Bright Yellow Door
Child's Bedroom
Using reclaimed wood in a Master bedroom may seem like an obvious choice, but when you skip the pastels and opt for using peel and stick wood in a child's bedroom, you get a look they won't outgrow. No need to paint every few years, just a simple swap out of accessories and you have a bedroom that will look sleek, clean and chic as your child grows.  
Photo Credit: She Gave It a Go                                                                                                                                                       
Photo Credit: Twisted Farmhouse
Even the smallest space can be transformed into a cozy spot.  In just a few hours the layered tones of natural planks can make any space pop and add texture and warmth to your warm. For more design ideas or samples please visit Timberchic.com.
Have something to say? Share your thoughts with us in the comments below.