A power tool for reclaimed wood
January 13, 2022 | 8:59 am CST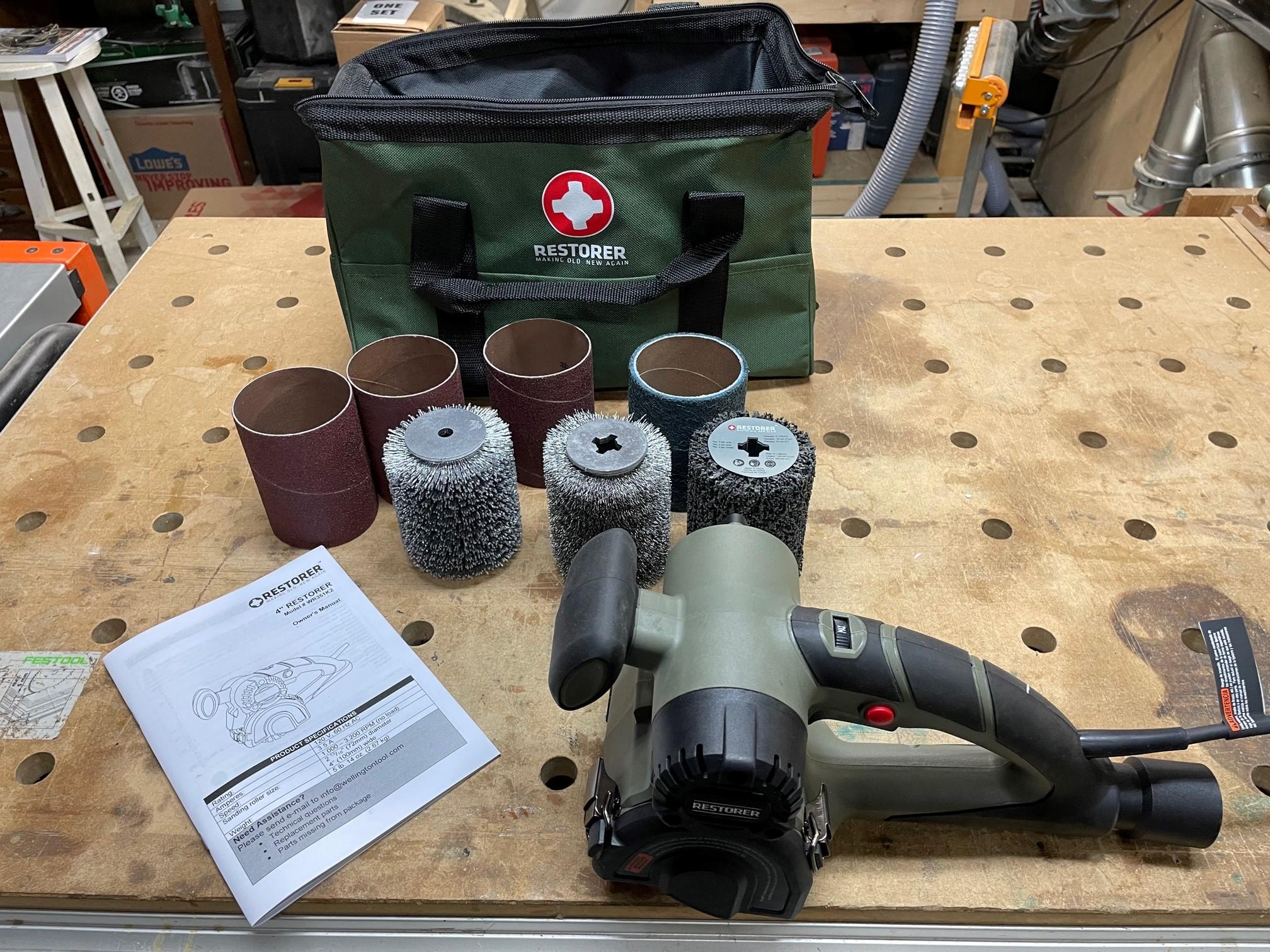 The popularity of live-edge and resin-filled tabletops, along with increasing use of reclaimed wood in all sorts of fashions creates a demand for tools to efficiently work with not-exactly-pristine wood. A new portable power tool called The Restorer aims to be that tool.

Marketed under the Porter-Cable brand as well as its own brand, The Restorer is basically a handheld 3-inch drum sander with a huge variety of accessories to tackle all sorts of tasks in both wood and metal. It's the kind of tool that you never knew you needed until you see it work.

A drum in your hand
The Restorer handles a bit like a portable belt sander, but it's smaller, lighter, less noisy, and more versatile. The basic setup is a 3-inch rubber-flanged drum to take a wide variety of sanding and abrasive sleeves. Or that drum can be replaced with any number of attachments such as wire and nylon brushes or various flap sanders.

Using a simple clip-lock cover, you change drums in seconds and quickly see what different tools do. You'll likely gravitate to different tools for different materials and different finishes.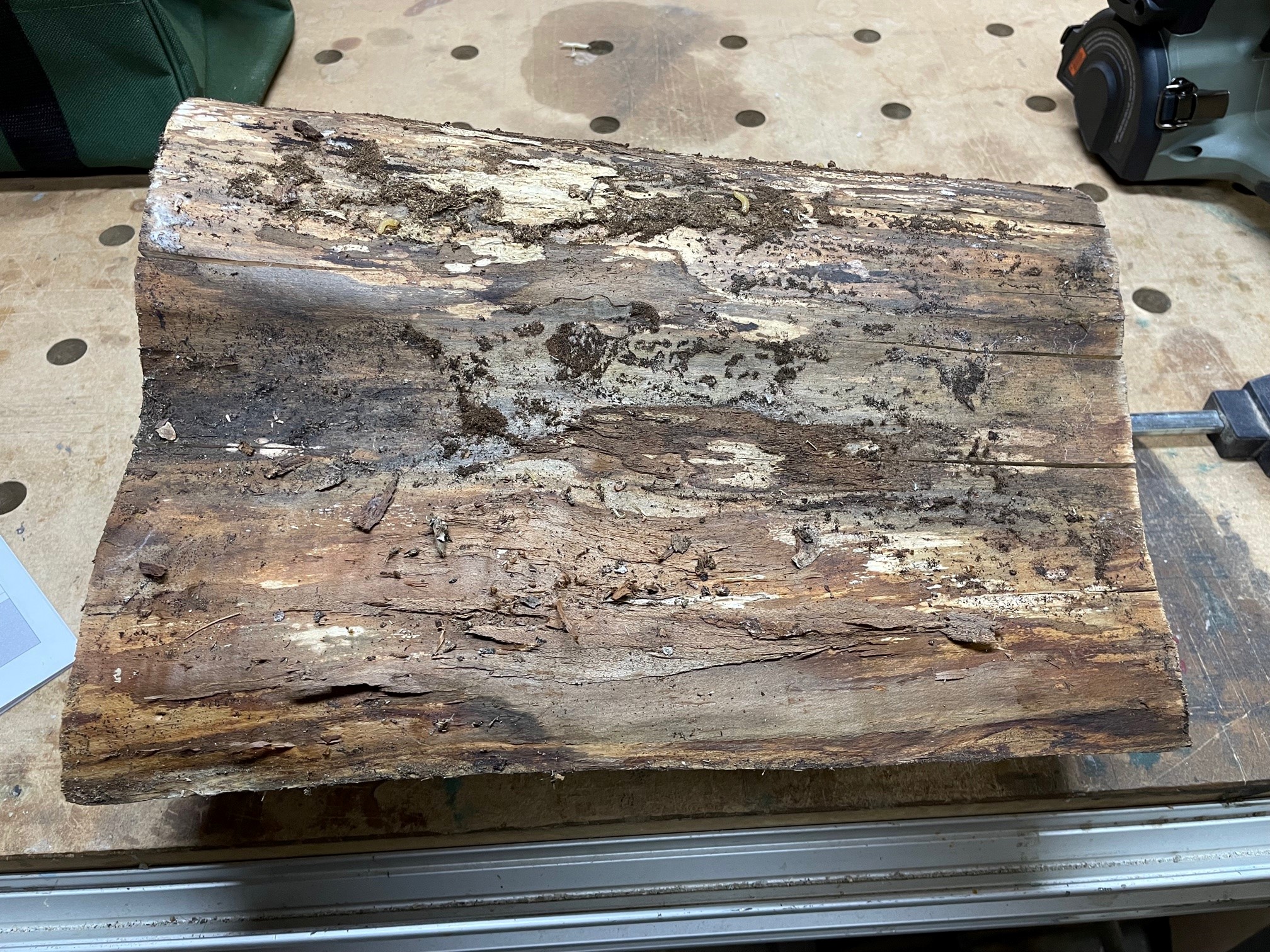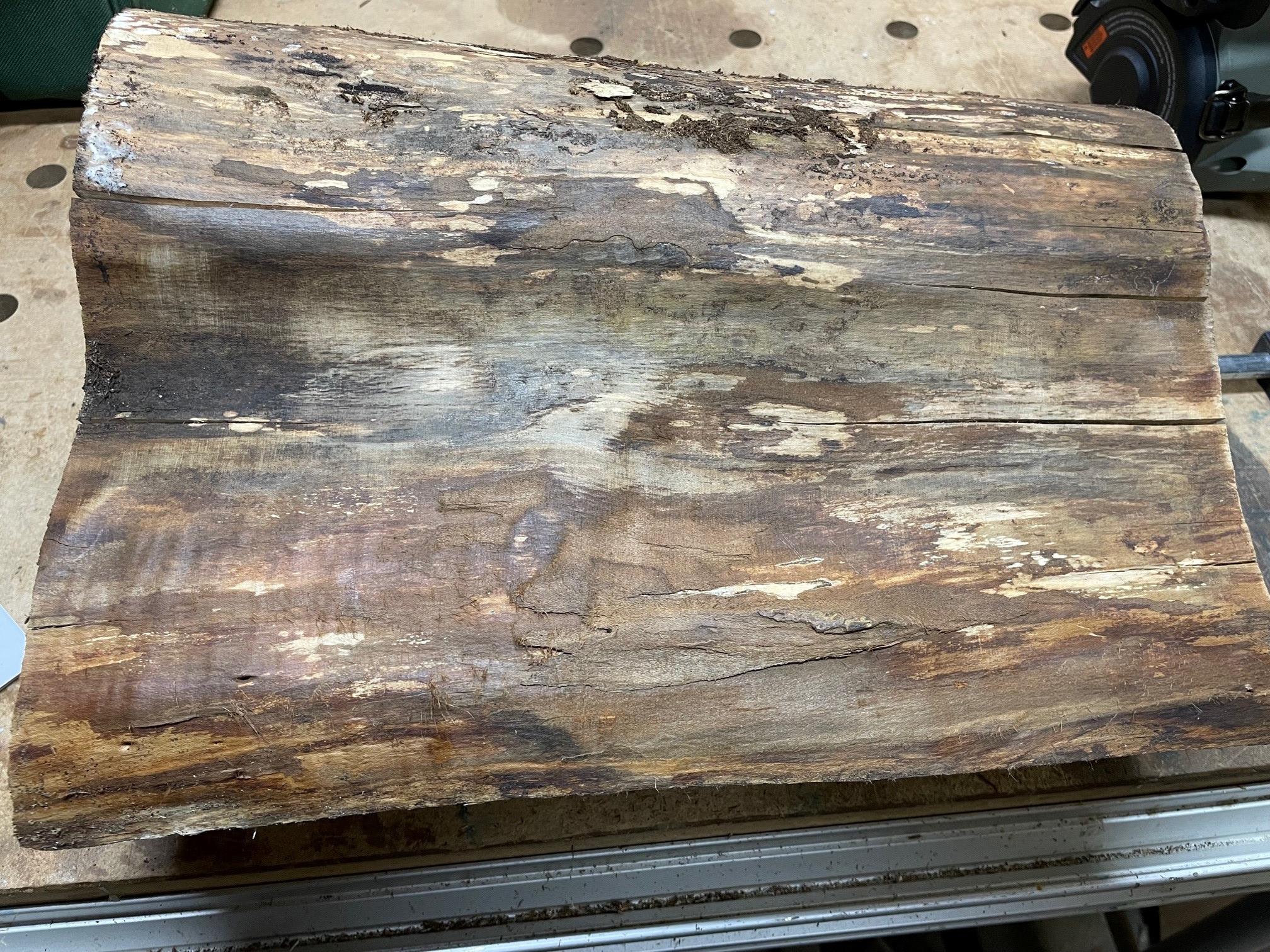 Trying it out
I tried the tool on both live-edge wood and reclaimed boards. For the live edge work, the idea is generally to retain the natural shape of the material while cleaning dirt, rot, bark, and other detritus. I found a nylon brush attachment worked best, removing the bad stuff while providing a smooth surface with no big machine marks. 

The wire brush was more aggressive, digging into the wood grain a bit, but working with the grain, that provided a pleasing texture. Working across the grain or on endgrain with the tools also worked well and offered different effects such as cleaning the surface but not removing original saw or chisel marks.

I found it easy to control the tool. It also didn't dig in or scoop out the surface when I didn't want it to do so. The dust collection hookup worked surprisingly well. My only difficulty was sometimes the 3-inch drum was just too large to get into the nooks and crannies on a slab edge or log surface.

Learn more at restorertools.com. 
Have something to say? Share your thoughts with us in the comments below.