Portable vacuum lifter cuts awkward handling
November 3, 2021 | 3:18 pm CDT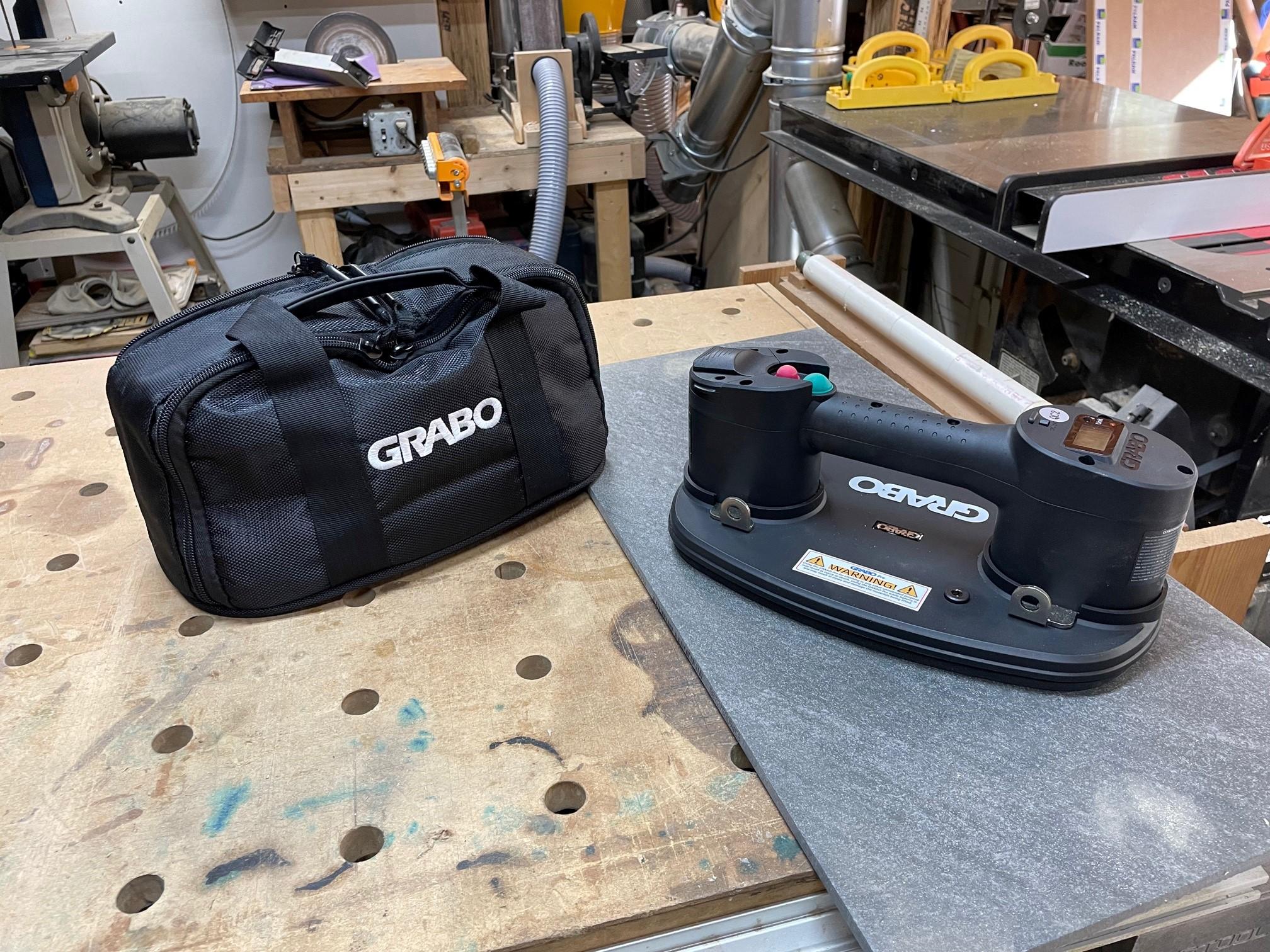 One of the most dangerous things in any woodworking operation has nothing to do with cutting tools or powerful machines. It's the heavy lifting of materials and finished products. There are lots of tools that try to make those tasks safer but few do so with the elegance and versatility of the new Grabo Pro-Lifter 20 from Nemo Power Tools.

You might not be familiar with Nemo because they primarily make power tools for underwater use for such things as below-the-waterline maintenance and repairs on boats. But their Grabo Pro-Lifter has a huge number of applications on dry land.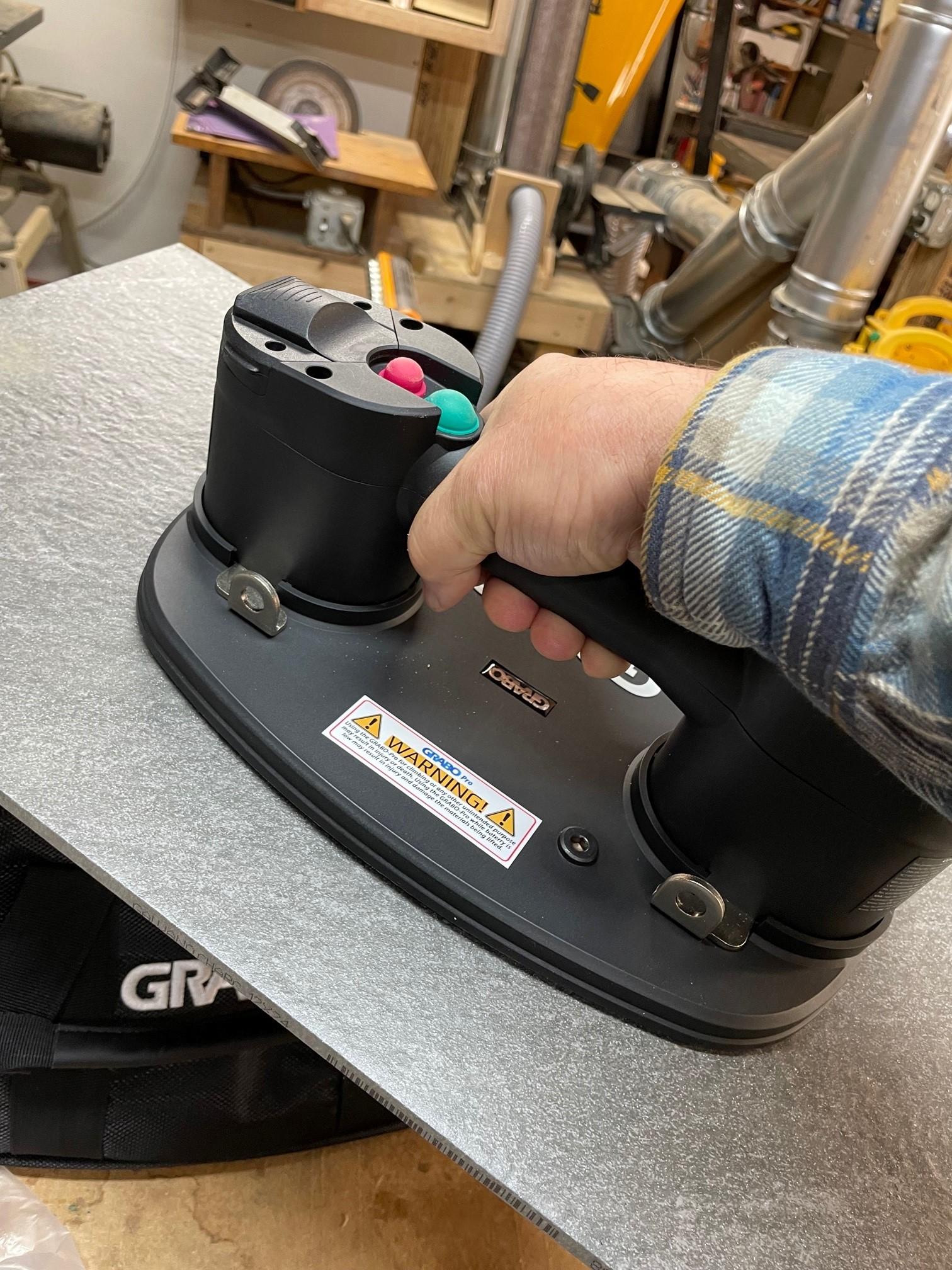 What it is
Battery operated, the Grabo puts vacuum lifting power into your hands. Not much bigger than a random-orbit sander and powered by a 14.8V lithium-ion battery, the Grabo lifts up to 375 pounds. I can't lift 375 pounds!

The device even works with uneven surfaces such as tile and solid concrete blocks. Textured glass, plywoo, and other panel products are all liftable with the Grabo tool. It gives you a non-marring handle on almost any surface.

How it works
First thing is to make sure the battery is fully charged, which takes up to two hours. Flip the power switch on. Next place the Grabo lifter on the surface you want to grip and push the green button that turns the vacuum on or off. It stops when it reaches maximum vacuum with the gauge showing the pressure it achieves from -0.1 bar to -0.9 bar. Pressure level depends on how well it can seal the surface. More pressure means safe lifting of heavier items. When you're done lifting, you press the red button to release the seal and remove the tool.

I tried it around the shop and house on a wide variety of materials. It needs to be able to make a good seal. Porous materials like concrete cinder blocks are a problem. It also doesn't like the irregular surface of OSB. But I was able to lift wood tables and benches and even drywall panels easily.

Versatility
Although originally designed as a handheld device, you can also attach a lifting strap to the anchors on the tool. But don't limit yourself to just lifting.

Cruising the Internet, I found all sorts of examples of people using the vacuum force of the Grabo lifter for more than just lifting. You use it as a vacuum work stand. I've even see shops use it as a vacuum source for vacuum bag veneering and clamping.

At less than $300, the Grabo Pro-Lifter 20 is way cheaper than a back injury and lots more fun to use. Learn more at grabo.com.
Have something to say? Share your thoughts with us in the comments below.