Trying another wood substitute
December 6, 2021 | 9:10 am CST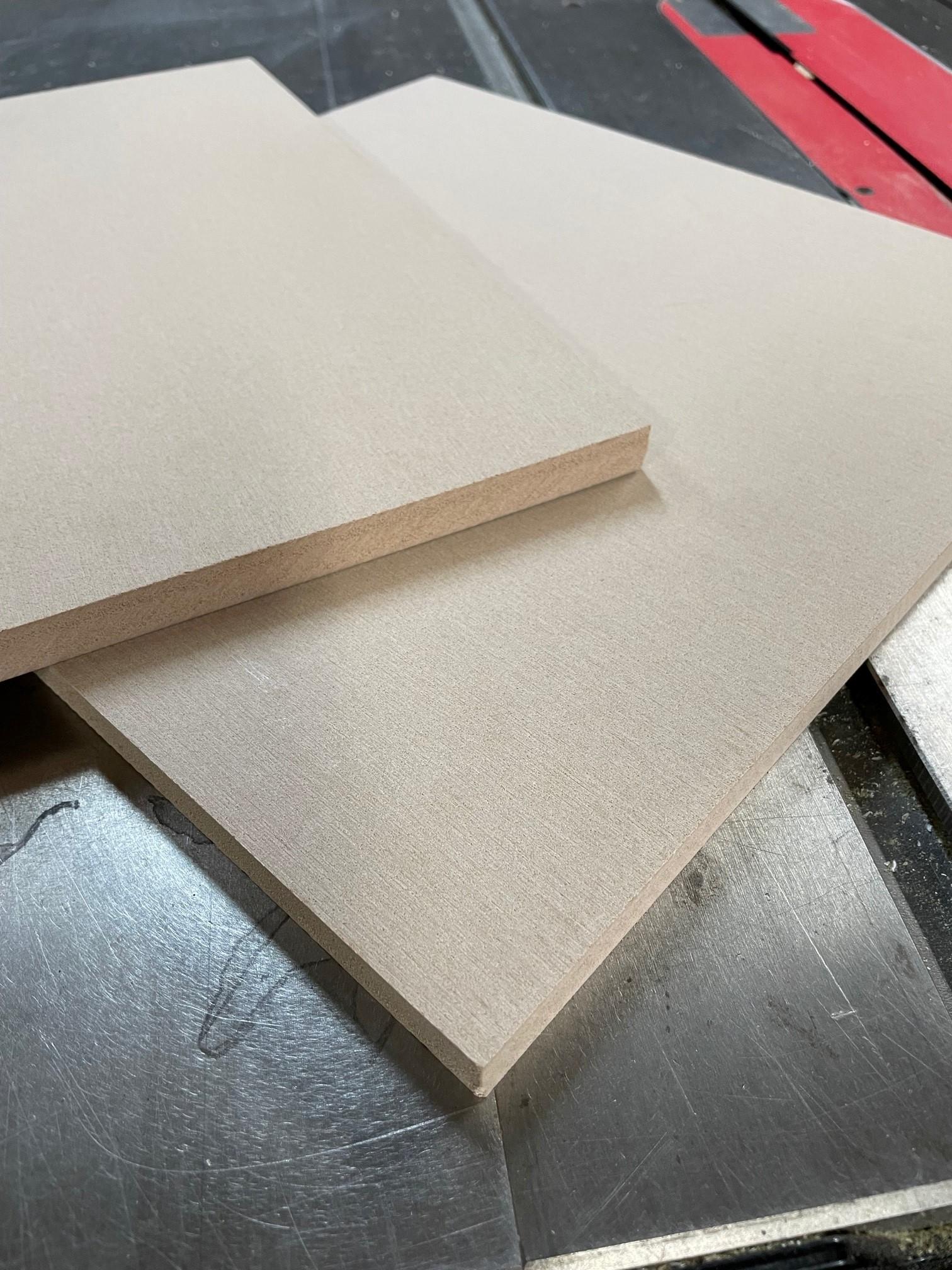 We are apparently in the age of wood substitutes. I recently tested the Palram Palight BuildBoard made from PVC. Today, I'm playing with Modern Mill's ACRE product, which looks and performs a lot more like engineered wood, but it's not.

ACRE is made in Louisiana from recycled rice hulls. (Don't confuse it with another new product called Eureka, which is made in California from recycled rice straw, a byproduct of rice growing. We hope to test that product soon, too.)

First impressions
When I first got samples of ACRE, my initial thought was that it looked just like MDF only rougher on the faces. Unlike the very smooth faces we are used to with conventional MDF, this product has a slight, grain-like texture on the face. Looking closer, it appears more like a fine grain blond wood like birch.

On the edges, it looks a lot more like conventional MDF, with a slightly more porous compressed fine grain texture. Weightwise, it feels just a little lighter than MDF, but that could be an illusion as the samples I got were ½-inch, not ¾-inch thick. The product is available in thicknesses from ¼- to 1-inch and in sheet sizes 4 feet wide and from 8- to 20-feet long.

Trying it out
There's not a lot to say here because this product performs so much like MDF. It machines like MDF on table saws and has similar fastener-holding power, in other words, not as good as real wood but adequate for construction.

There are some differences. The folks at Modern Mill say the product accepts water-based stains and paints, but I have yet to do thorough finish testing. I think I would want to edge the product with solid wood or conventional edgebanding rather than relying on a finish in those areas.

Conventional wood glues seem to work fine on the product, and it should be a reasonable substrate for veneer work. Modern Mill says it is free of phenol, formaldehyde, or other toxic adhesives. They also say it is water-, UV-, fire-, and pest-resistant, making it an option for outdoor construction.

The bottom line is you will have to try it yourself to see how it performs in your shop, but it is certainly worth a try and some experiments. Learn more at modern-mill.com.
 
Have something to say? Share your thoughts with us in the comments below.