Reclaimed cedar, longleaf pine and charred wood combine in cottage
January 23, 2017 | 12:58 pm CST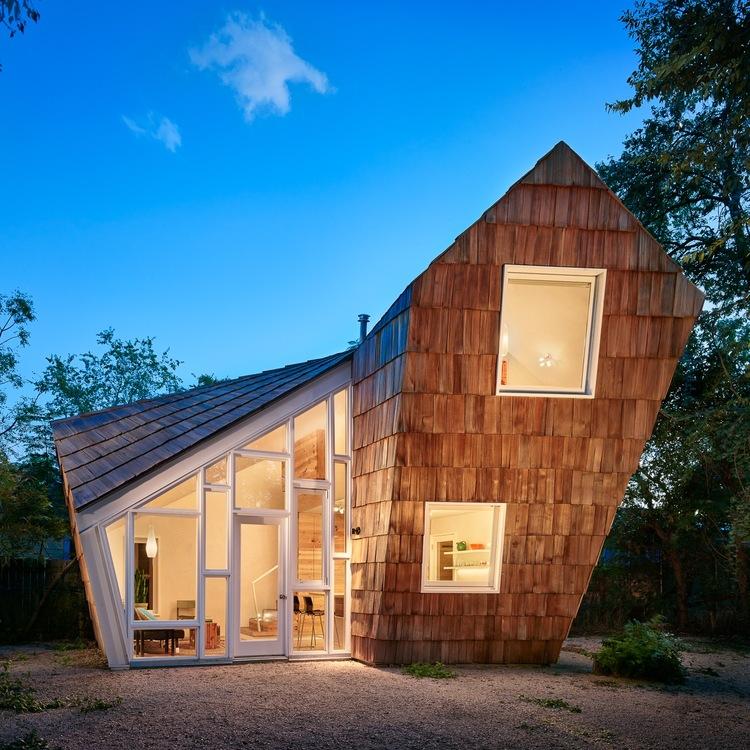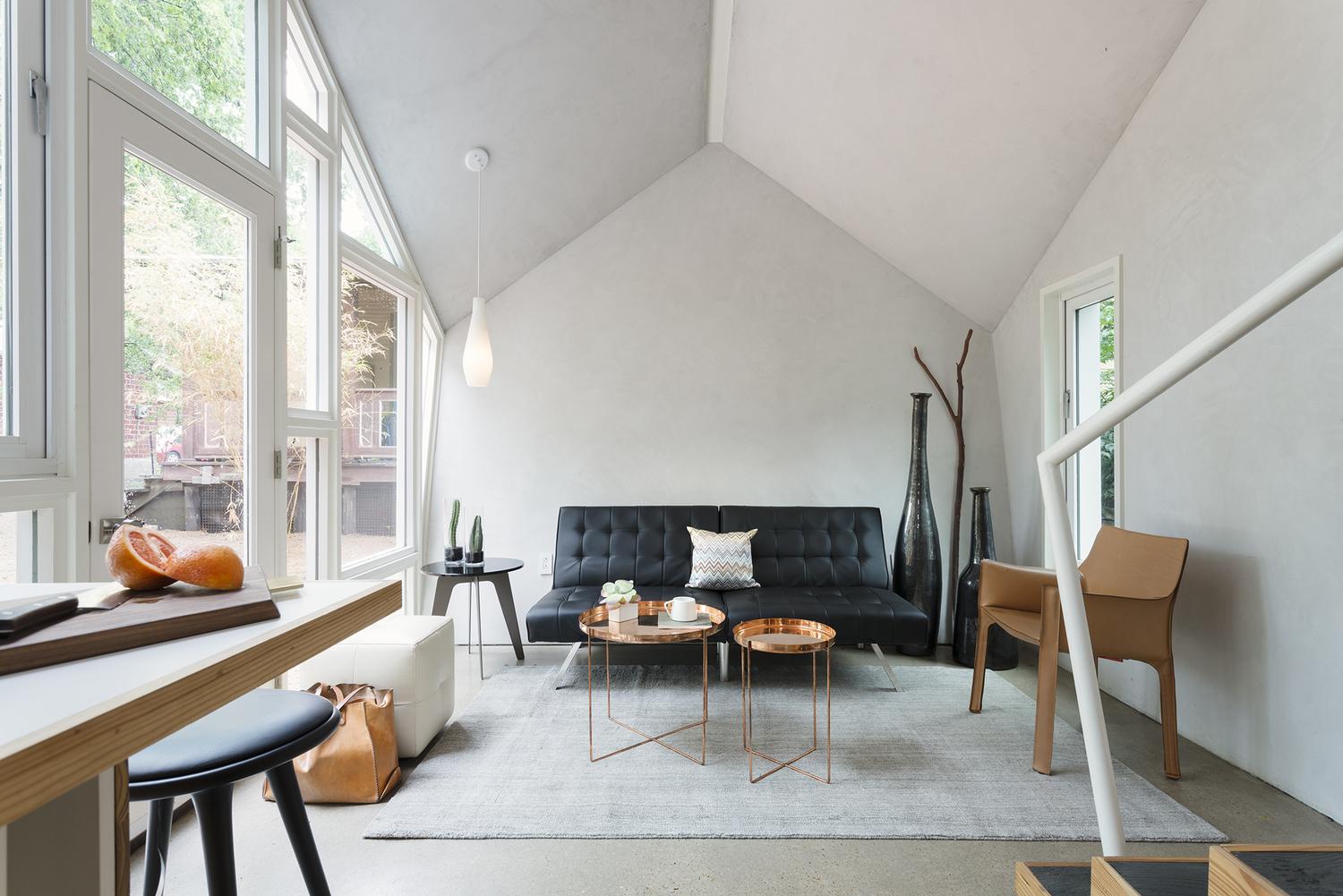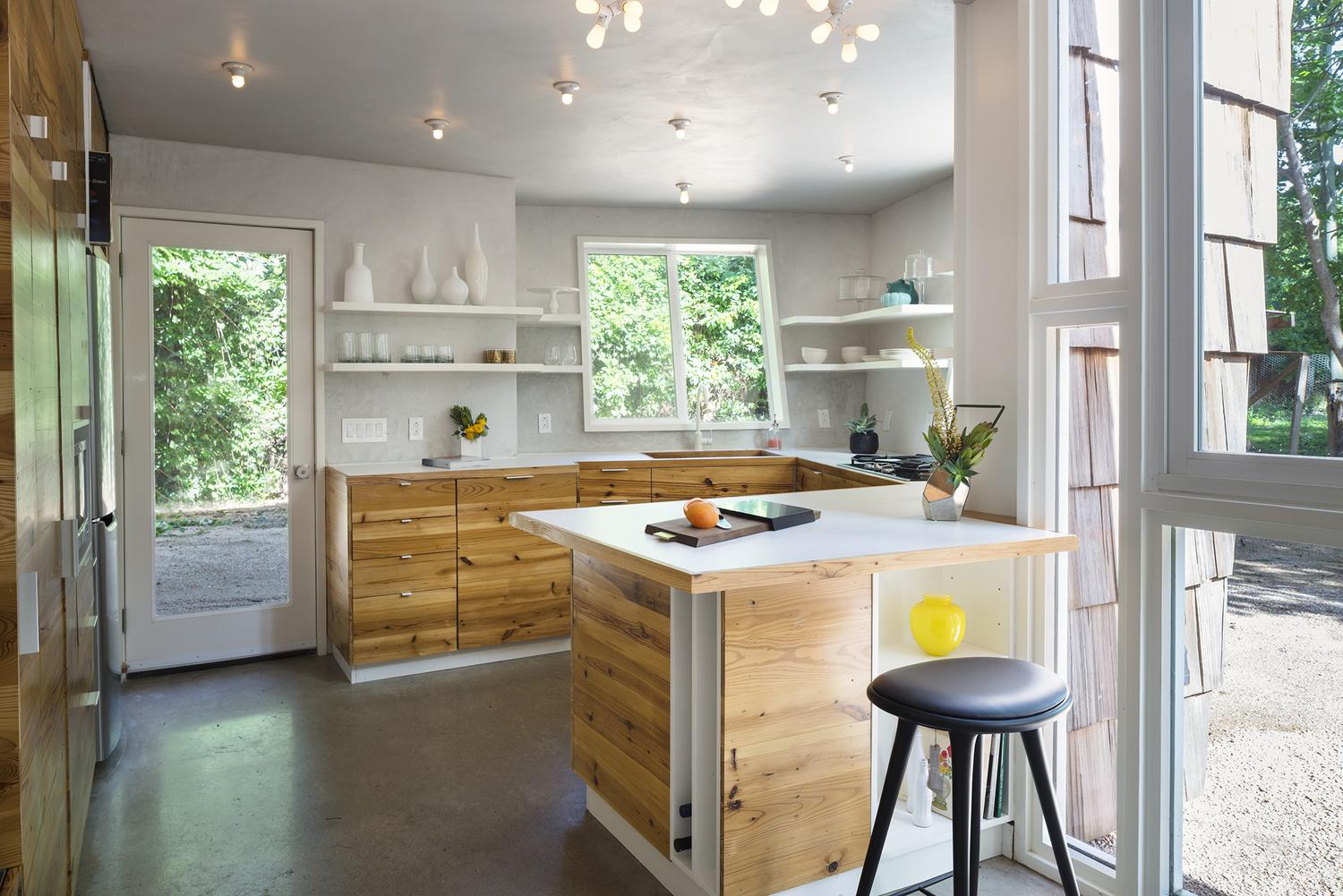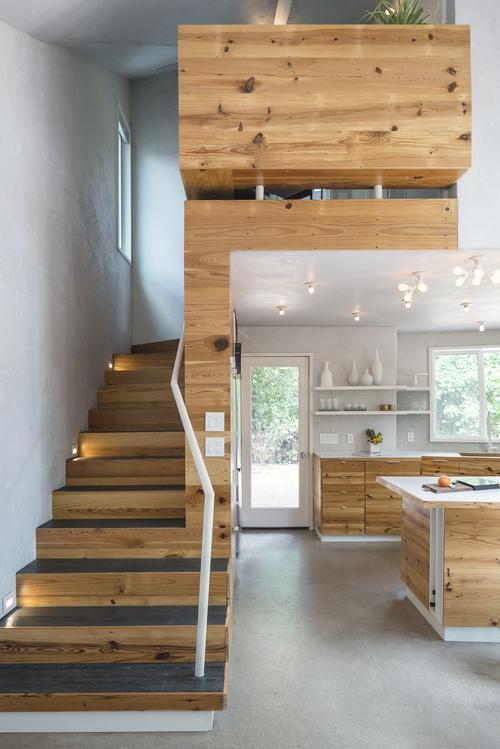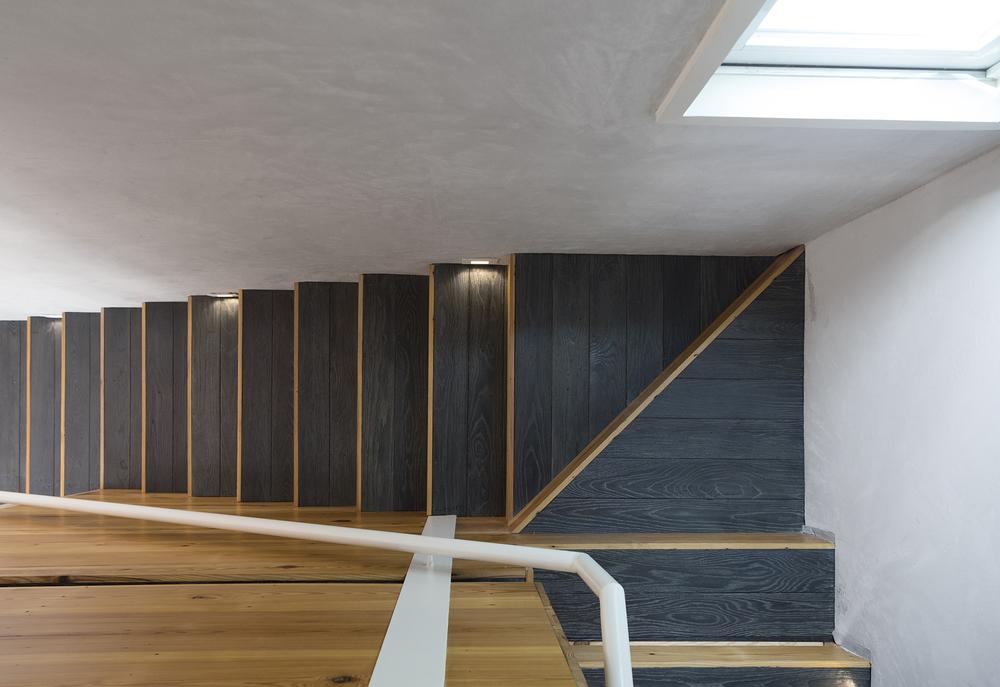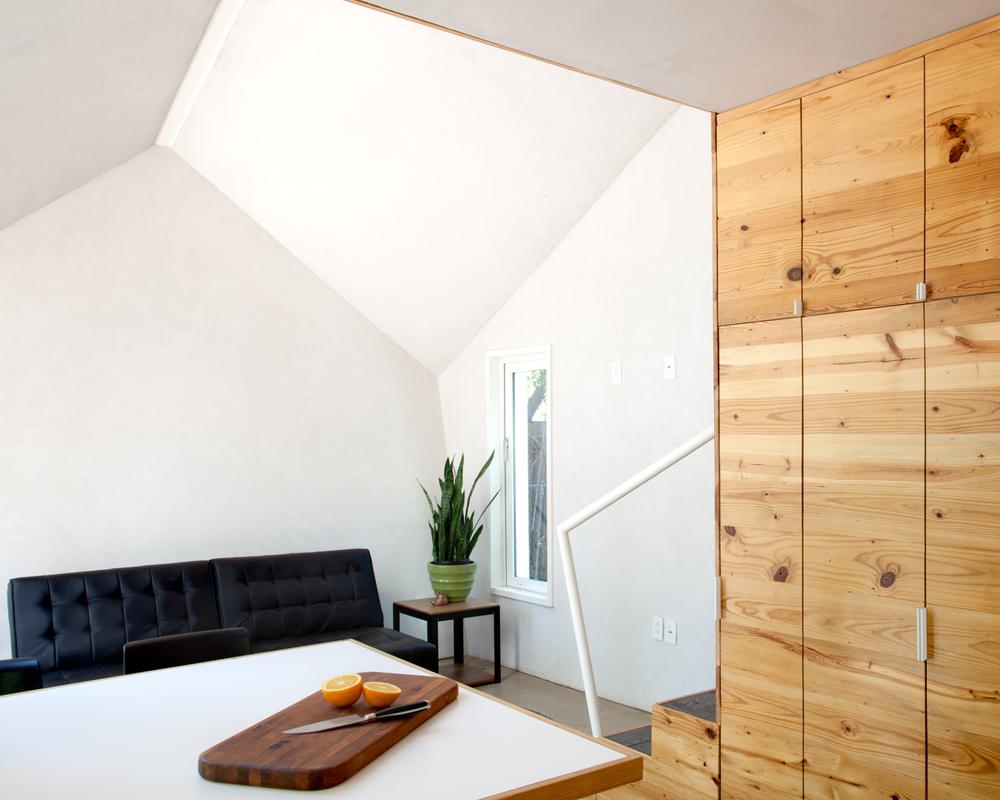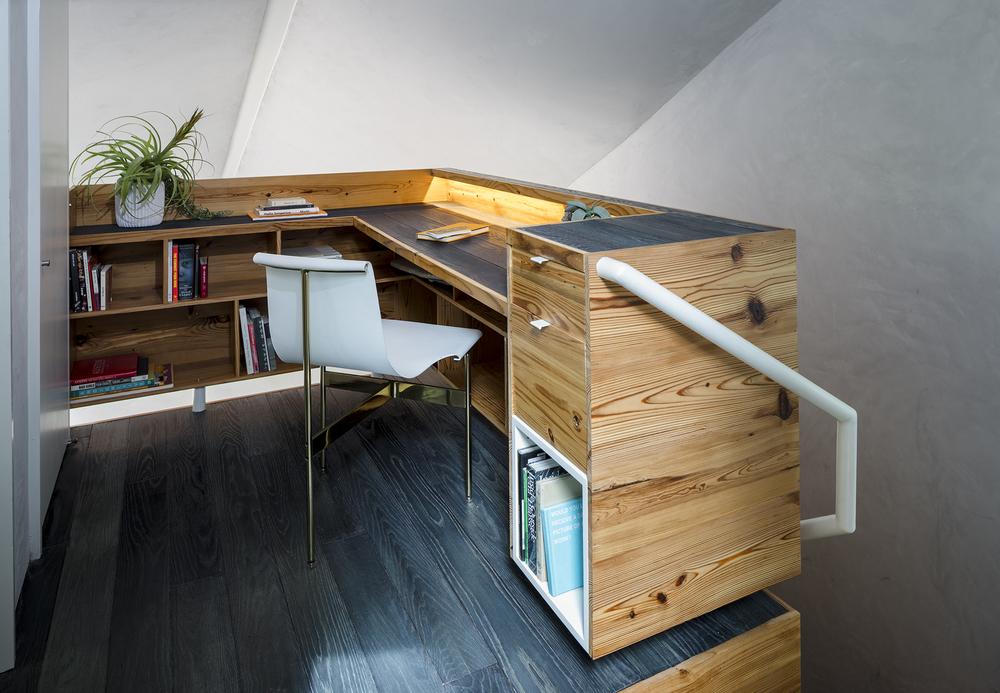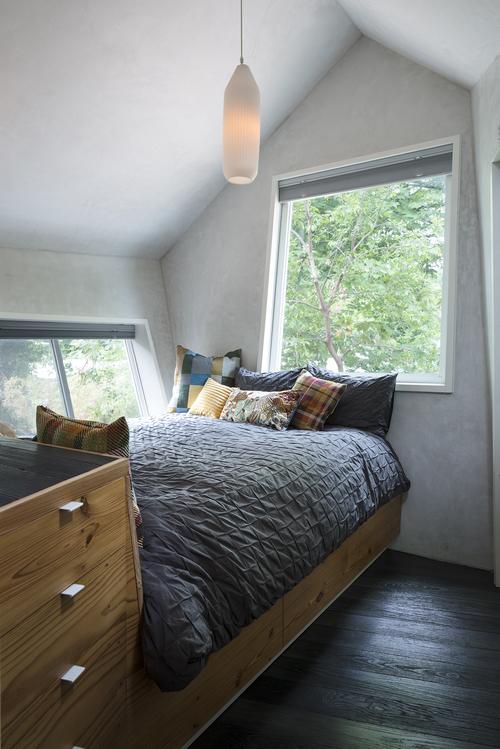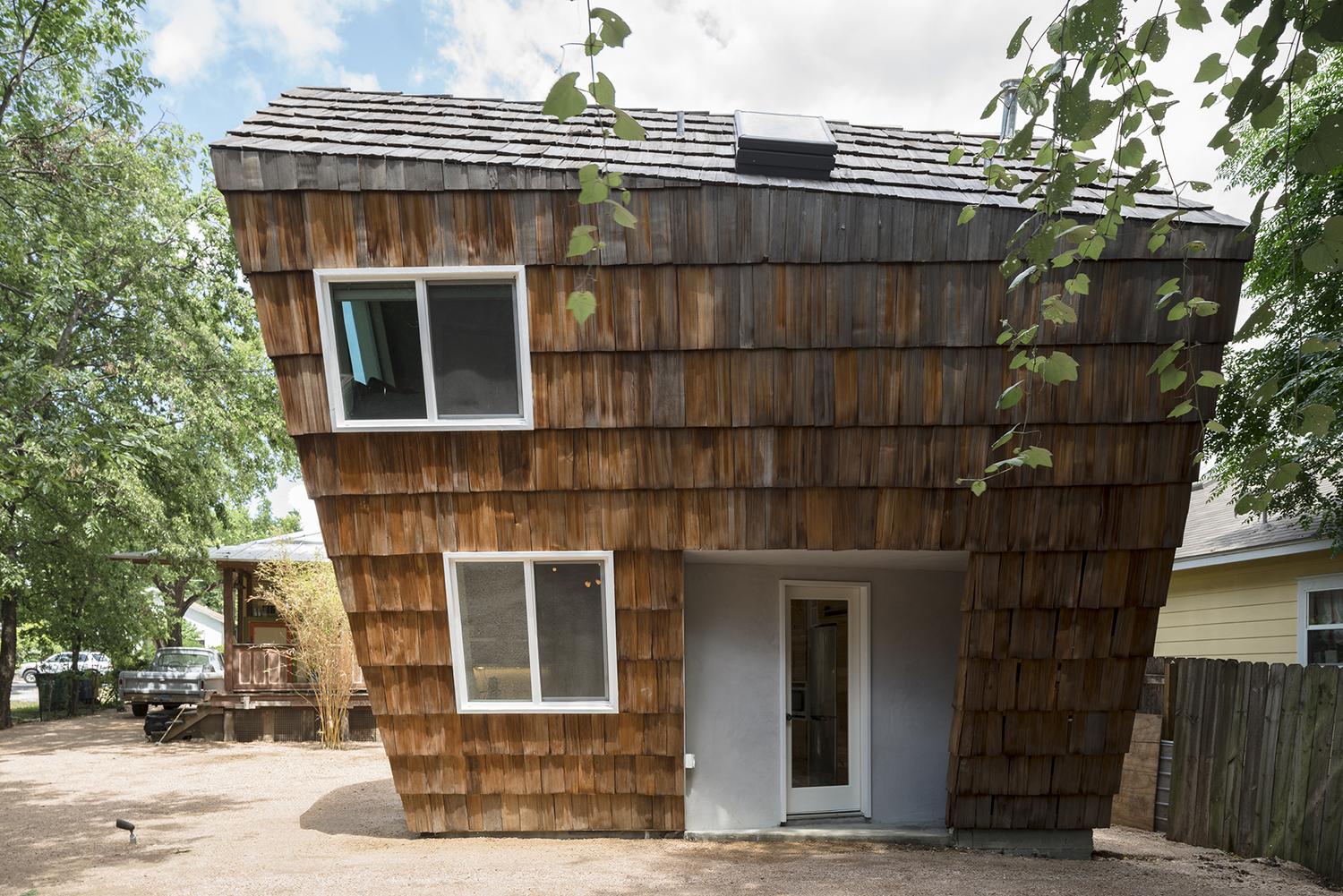 AUSTIN - With both striking design and exquisite millwork, Cedar Shake Cottage is quite the eye-catcher.  Shaped by a tree, impervious cover restraints, and an angled easement, the 550-square-foot cottage features reclaimed cedar shingles, charred wood flooring, reclaimed longleaf pine cabinetry, stucco walls, and a built-in bed.
The cottage's second floor leans away from the first to improve lines of sight between floors and to fit the stairs to code, says designers Studio 512. Angled walls integrate a covered porch and an outdoor shower.
Millwork for the cottage was provided by Austin-based Delta Millworks.
Founded in 1985, Delta Millworks specializes in producing large quantities of authentically charred wood. They're also masters of repurposing longleaf pine into millwork. The company's charred wood products combine shou-sugi-ban with modern architecture.
All photos are by Casey Dunn, Whit Preston, and Adam Schreiber.
Have something to say? Share your thoughts with us in the comments below.