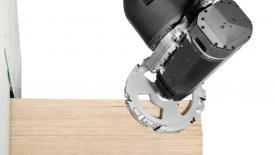 At the International Mass Timber Conference, SCM outlines a new CNC machining center for wooden homebuilding timber construction industry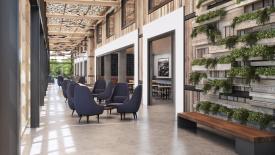 DLR Group broke ground on a seven-story mass wood construction project in Atlanta. It encompasses 230,000 square feet near the cities 24/7 Atlantic Station area.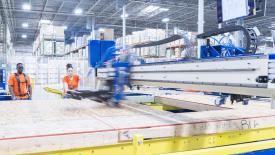 Katerra has purchased cross-laminated timber architecture leaders Michael Green, making it a $3 billion construction giant.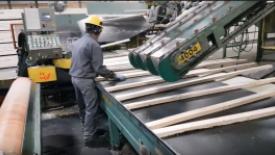 Conception R.P. commence la conception puis la fabrication d'un projet d'envergure aux États-Unis pour un fabriquant de bois lamellé-croisé ou sous l'acronyme CLT (Cross Laminated Timber)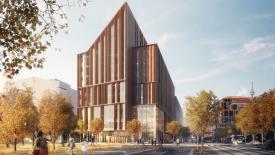 George Brown College in Toronto, Ontario has revealed plans for what it says to be the province's first tall wood, low-carbon institutional building.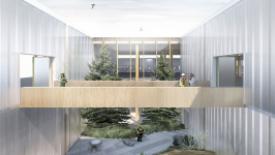 Katerra, a high-tech construction firm, has secured $865 million in funding from SoftBank Vision Fund. That money will go toward ongoing projects in the U.S., like the company's planned cross-laminated timber plant in Washington, as well as research & development activities.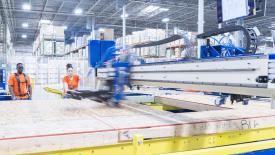 Washington State legislators approved changing building codes in new legislation, a move expected to increase use of mass timber in construction.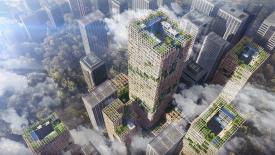 The world's tallest wooden building - and the tallest building of any kind in Japan - will be an 1150-foot tall timber skyscraper in Tokyo.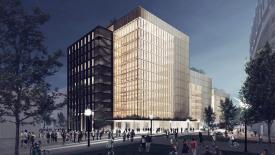 A 500,000-square-foot skyscraper will be the largest mass timber building in the United States.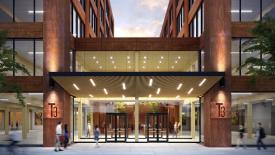 Claiming it will be the largest mass timber structure in the United States, real estate developer Hines will build a six-story, 270,000-square-foot office building on Chicago's North Side.