CNC machining debut for CLT wood building construction
March 18, 2019 | 11:50 am CDT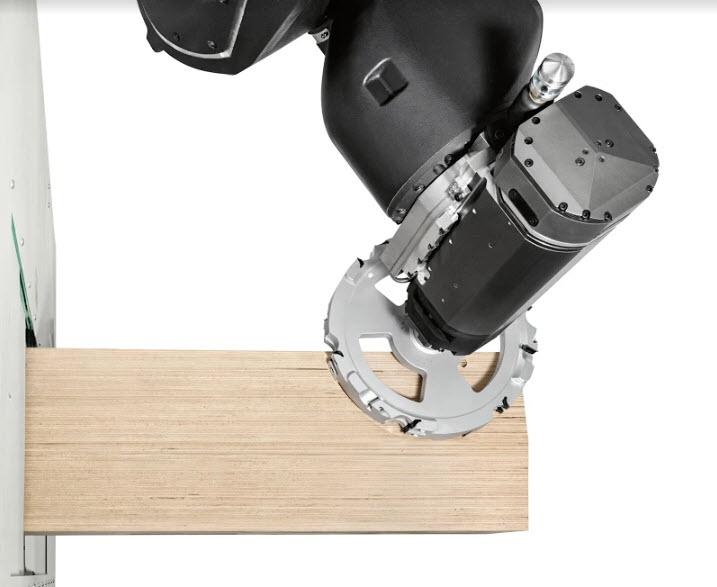 PORTLAND, Ore. - At the International Mass Timber Conference, SCM is outlining its state-of-the-art technological solutions, including a new CNC machining center for the timber construction industry
SCM says it has been working within this sector over the past 10 years; Tommaso Martini is the Business Unit Manager of CNC machining centers for timber construction. During that time its technology has matured for wood construction as it gained an in-depth knowledge of industry demands, and carried on intense R&D work.
This has led to state-of-the-art technological solutions, says SCM, including Oikos X, a new CNC machining center for manufacturing structural beams, X-lam/CLT wall panels, and insulating panels. 
International Mass Timber Conference
"Oikos X takes the principles widely tested on traditional SCM machining centers and applies them to the technologies for timber construction," says Martini. "It is the result of a process of change that involves both manufacturing partners: SCM for the timber construction machining centers and our customers, the companies who produce elements for the building industry. It is a process that seeks to constantly improve both the end product and the production process."
During the event, Martini will outline the functionality and technology behind Oikos X, which uses a 6-axis machining head unit that allows any machining operation on all sides of the component to be completed, with no rotation or repositioning required. and in reduced space. Workpieces are naturally very large, achieving high standards of precision and productivity.
The construction of large-scale structures and private, residential and public buildings is growing constantly at a worldwide level, SCM says. 
The machining system offers a clamping capacity that provides long-term accuracy, its and heavy-duty dust containment significantly improves the work environment, Martini says.   High-tech and "smart", the Oikos X also has a video surveillance system which allows the operator to control in real-time the entire machining process.
Oikos X
is also integrated with the advanced Industry 4.0 factory, with enhancements like  Maestro beam&wall software, an application fully integrated with the most common CAD systems in the sector and its new multi-function, multi-touch eye-M operator panel, which facilitates daily operations significantly. It also can be integrated with Maestro smartech glasses, which use augmented reality to provide expert guidance to operators running the system.
Have something to say? Share your thoughts with us in the comments below.