Toronto will be home to Canada's first tall wood research institute
April 23, 2018 | 9:48 am CDT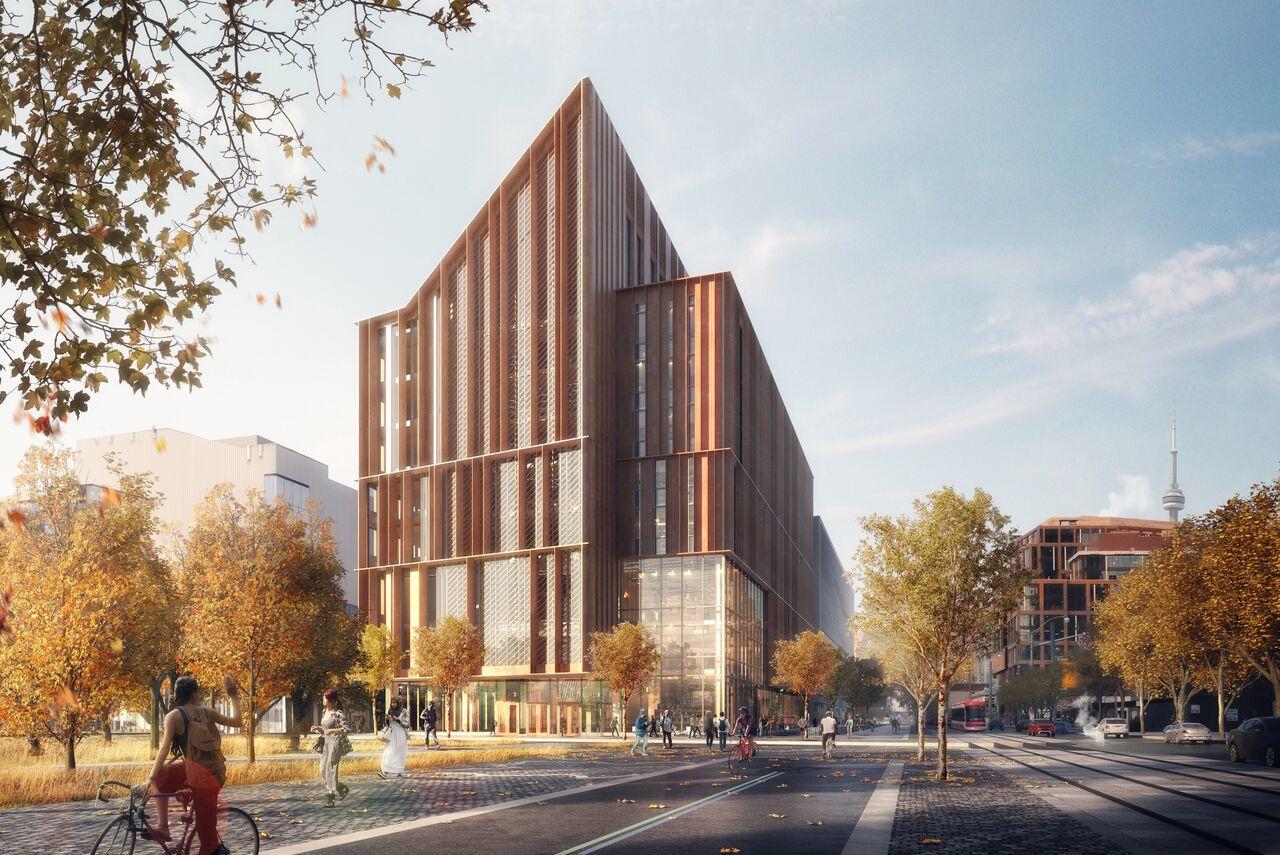 TORONTO - George Brown College in Toronto, Ontario has revealed plans for what it says to be the province's first tall wood, low-carbon institutional building. Dubbed the Arbour, the 12-story building will house nearly 175,000 square feet of floor space for the college's waterfront campus and will cost around $130 million to build.
Last fall, the college launched an international design competition among the firms uniquely qualified to undertake such a project, and the college has selected Moriyama & Teshima Architects + Acton Ostry Architects.
"Our team is thrilled and honored to have our design for the Arbour selected for this transformative project," said representatives from Moriyama & Teshima Architects + Acton Ostry Architects. "The Arbour comes with tremendous responsibility and we are ready to embark on this exciting journey with George Brown, Waterfront Toronto and the City of Toronto. We look forward to ushering in a new era in Canada's design and building industry for our collective low-carbon future."
The team's design for The Arbour features breathing rooms that use solar chimney systems to capture and harness light and air for sustainable natural ventilation. The building design also offers flexibility of learning spaces, enabling walls to expand and contract as needed, as well as a "Made in Canada" approach using nationally sourced mass wood components.
With construction scheduled to begin in 2021, The Arbour will serve as a living laboratory both during its construction and once complete, where students and researchers will learn to design, construct, operate, and monitor climate-friendly buildings.
Once complete, The Arbour will host Canada's first tall wood research institute, allowing students and researchers to generate innovative ideas and research in low-carbon, mass timber construction. It will also become home to the college's School of Computer Technology, and a new child care facility.
"The Arbour is destined to become a landmark in the city, driving forward advancements in sustainable innovation and green buildings throughout Canada," said Anne Sado, President of George Brown College. "We hope that this building will serve as an example on how we can incorporate sustainability into all aspects of our lives, including where we learn, work, and play."
Toronto-based Moriyama & Teshima Architects has received more than 200 awards, including six Governor General's Medals for Architecture, Canada's highest architectural honor. Award-winning Acton Ostry Architects, based in Vancouver, recently completed the
Brock Commons Tallwood House
, an 18-story, student residence at the University of British Columbia.
Have something to say? Share your thoughts with us in the comments below.