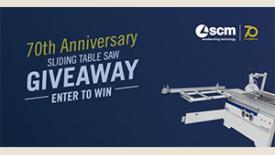 Select your favorite project and give these woodworkers a chance to win an SCM sliding table saw.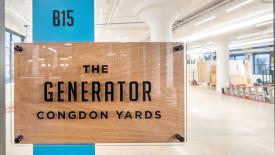 The grand opening of The Generator at Congdon Yards, a facility that provides access to state-of-the-art technology to start-ups, small companies and other size woodworking manufacturers in North Carolina, will take place Oct. 18-19.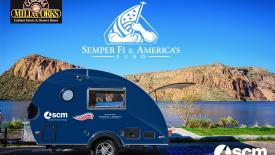 The winner of the nuCamp mini teardrop trailer auctioned by SCM Group during the AWFS Fair is Jose Corona, owner of Corona Millworks in Chino, California.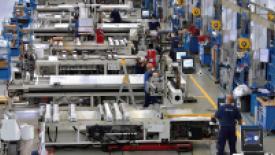 SCM has restarted its operations in Italy, in full compliance with the safety health protocols set out in the country's new Prime Ministerial Decree.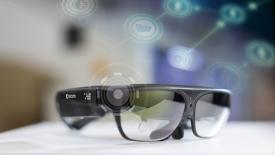 SCM's Maestro Smartech, which offers bidirectional communication with interactive data sharing, has been named one of 24 Visionary Award finalists.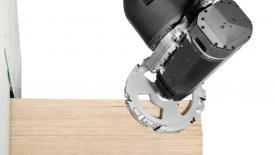 At the International Mass Timber Conference, SCM outlines a new CNC machining center for wooden homebuilding timber construction industry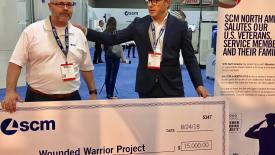 ATLANTA - SCM presented a check for $15,000 to the Wounded Warrior Project during the International Woodworking Fair in Atlanta. The Wounded Warrior Project organization's mission is to honor and empower wounded service members. SCM matched 100 percent the donations made by attendees at its booth. In addition, those donating to the Wounded Warrior Project were given a chance to win a variety of prizes at a robotic arcade game led by one of the company's collaborative robots.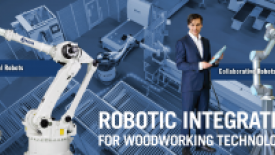 Daily robotic demonstrations will include real case scenarios with techniques used to streamline production processes.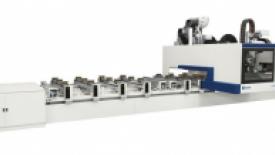 As a universal machining center, SCM's model Morbidelli p200 router can lift work pieces to get the best use from the worktable dimensions and to work multiple parts with a single position.
LAS VEGAS - SCM is donating $20,000 to Got Your 6, a social movement that empowers and supports veterans and their families. The company announced the donation in a special ceremony at its booth during the AWFS Fair. The biennial woodworking fair was held July 19-22 in Las Vegas.