Wood Industry 40 Under 40: Dynamic leaders take charge
July 13, 2016 | 6:00 am CDT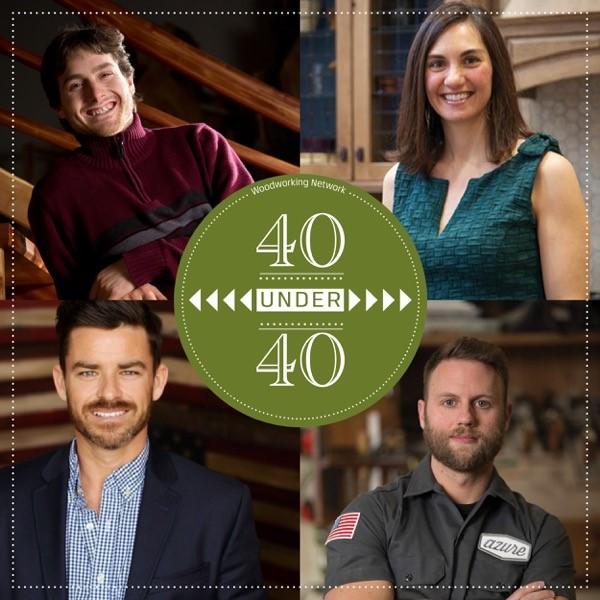 The next generation of woodworking professionals are already having an impact on the manufacturing industries in North America. Woodworking Network today named winners of the 2016 Wood Industry 40 Under 40.
The list finds movers and shakers already making their mark in all walks of wood products manufacture, as well as suppliers and educators. Winners were selected from a field of more than 135 nominations. The call for nominations was issued May 10 at the Wood Industry 40 Under 40 Awards channel at WoodworkingNetwork.com.
EVENTS

A VIP tour for Wood Industry 40 Under 40 

The next generation woodworking industries leaders will get a private briefing on IWF Challengers Award Winners, and other key players exhibiting at IWF 2016. Publisher Laurel Didier is coordinating the program. 
---
From there, the nominating took on a life of its own, as wood industry professionals placed their colleagues - and in some cases competitors - up for consideration. The nomination process was heavily shared on social media, a major connection point for next generation woodworking industries' incoming leaders. 
The panel of six editors at Woodworking Network then reviewed the nominations, each balloting separately on a scale of 1-5, based on the nature of the nomination description, the impact these nominees were having on their business, their community, or the industry as a whole. When the scoring was tallied, these individuals rose to the top. 
The celebration for 2016 Wood Industry 40 Under 40 takes place the afternoon of Thursday, August 25 at IWF Atlanta, with a VIP Tour of the IWF Challengers Award winners and select exhibitors on the floor. This will be followed by an awards reception from 5:00 to 7:00 p.m., by the event's founding sponsor, the Woodworking Machinery Manufacturers of America one of the organizations that owns and operates IWF.
The Wood Industry 40 Under 40 recognizes superstars, people who do something special in:
 
•    Productivity
•    Profitability
•    Social Good Locally, Globally
•    Ingenuity
•    Innovation
•    Peer Inspiration
•    Product Development
•    Organizational Leadership
 
The Wood Industry 40 Under 40 Superstars have been invited to will be singled out and receive a plaque and gift at the awards event. And they will be featured in the IWF Show Daily newspaper, and in the October 2016 FDMC Wood 100 Leadership Issue. Honorees also get a free pass to a Symposium at IWF (at $350 value) on August 23 and free admission to the IWF 2016 (a $50 value), with a VIP Tour of the Challengers Award technology winners to be announced August 24.
Have something to say? Share your thoughts with us in the comments below.