Five Questions for Corbin Clay, Azure Furniture Co.
August 13, 2015 | 9:51 am CDT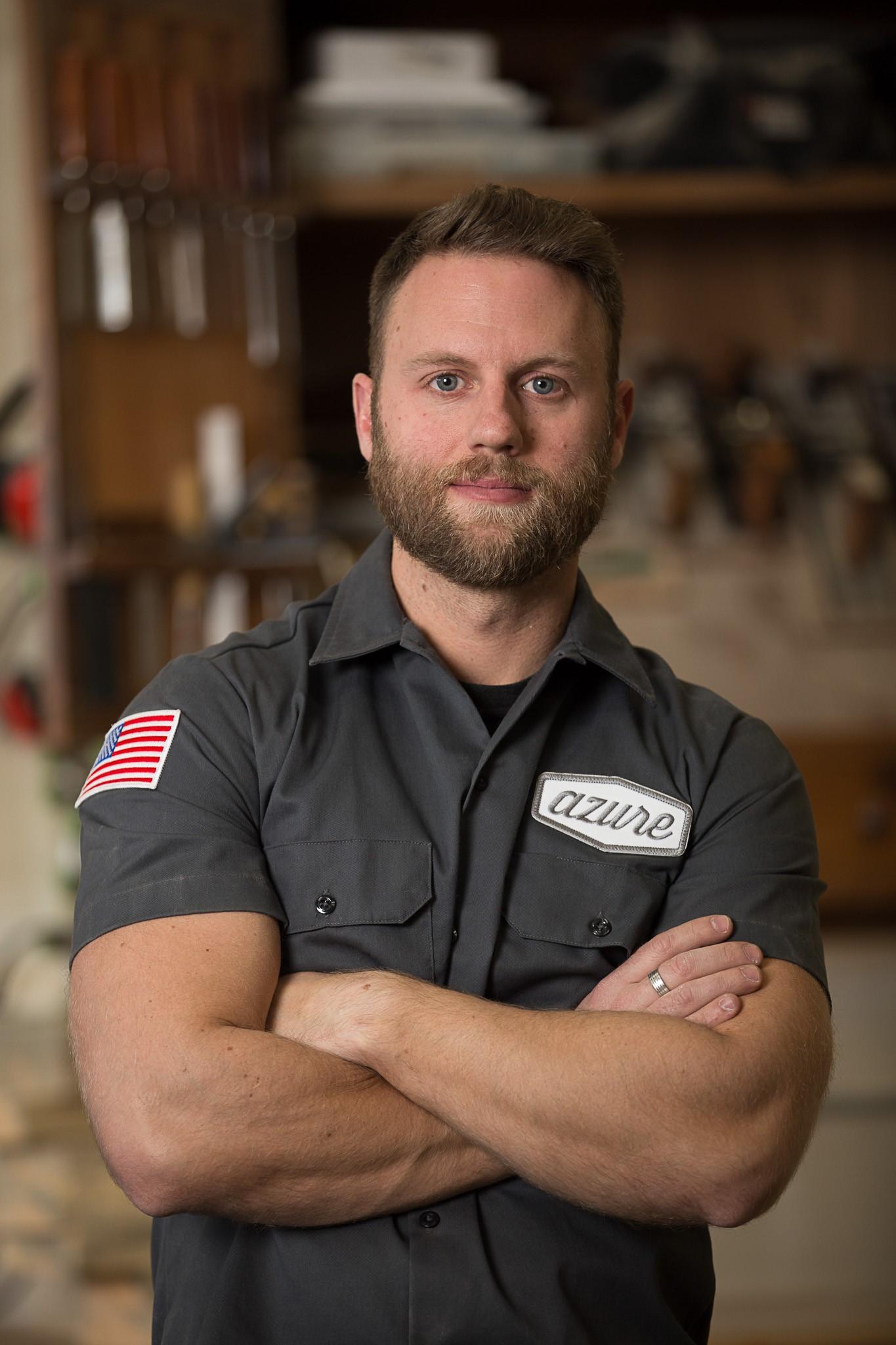 Corbin Clay is the founder of Azure Furniture Co. in Denver, Colorado. The company collaborates with local sawmills, the Colorado State University Forestry Department, and the U.S. Forest Service to transform otherwise unused beetle kill trees into elegant, high-quality furniture. The blue-gray color of the Pine gives dramatic natural character to Azure Furniture Co. products without diminishing the strength or integrity of the wood. As part of our ongoing look at innovation in woodworking, Timber Products Company recently caught up with Clay to talk about sustainability and how he develops new products.
Timber Products Company: What are you seeing in the marketplace when it comes to sustainability? Are customers asking for certified wood?
Clay: Yes, sustainability is growing in our industry in particular. It's almost harder to find noncertified wood than it is to find FSC- or SFI-certified material these days. I think it's the growth of the health-conscious consumer who wants a certified product and low-formaldehyde finish. Industries usually chase culture and our culture, has started to ask where things come from. For example, how can a company sell a $99 table that was produced halfway around the world and shipped to our country? What's in it? That's not making sense to today's consumer.
TPC: As a young business, what are the challenges that you are facing?
Clay: Our biggest challenge now is managing our growth. That means bringing in revenue to keep the lights on, covering staffing costs and being more active in our marketing. From a production side, managing our equipment acquisitions is huge. We do everything by hand right now, which is very expensive, and are looking into equipment investments. That's a big step that we are still considering.
TPC: What are some ways you innovate with your designs and products?
Clay: We listen to our consumers and treat them as a default focus group. If we hear enough people say we should offer upholstered furniture, then we will do it. The nice thing about being a small business is how agile you can be. We can chase trends and prototype rapidly. We just released a table that was designed, engineered, prototyped and built in a week. We lean a little toward modern in our designs and have a very Scandinavian aesthetic, so we can stay true to our style and still innovate with new products like dining room table styles or bathroom vanities.
TPC: How much do you lean on suppliers for not only materials, but advice and consultation?
Clay: We rely pretty heavily on our suppliers for both information and assistance, especially with new products like hardware and finishes. We work with them to help with R&D, so they listen to us, and we listen to them. It's a good relationship. It's important to rely on your suppliers because we're furniture builders, we're not lumber experts.
TPC: What advice would you give to younger woodworkers?
Clay: The most important piece of advice for aspiring woodworker is to find your niche. Look for voids in the market and identify where you want to be. The custom cabinetry and furniture markets are saturated. I wouldn't want to compete against a cabinet company that has been building cabinets for 30 years. You want to be able to say, "We are the only company doing this or, we're the best at making this." Find a niche and run with it, and it's OK to fail. We made a lot of ugly furniture as well as mistakes early on. You know, it's one thing if you just throw your hat in after a year of hardship and give up. There's no doubt there's a lot of sacrifice with being a new business. It's also intelligent and strategic to say, "This isn't a lucrative venture; we need to rethink our strategy." I think that's totally fine.
Have something to say? Share your thoughts with us in the comments below.