22 technology improvements that work: WOOD 100 Strategies for Success
October 4, 2021 | 9:45 pm CDT
Investing in technology can improve quality and speed production. What follows are some of the machinery and supply investments put in place by the 2021 WOOD 100, which includes cabinet and casework manufacturers, closet and home organization providers, residential and contract furniture producers, architectural woodworkers, store fixture manufacturers, wood component manufacturers, and more.
Now in its 32nd year, the WOOD 100: Strategies for Success highlights the innovative as well as tried-and-true initiatives put in place by 100 North American wood products manufacturers to grow their businesses. Here's how investments in technology helped these companies improve their business: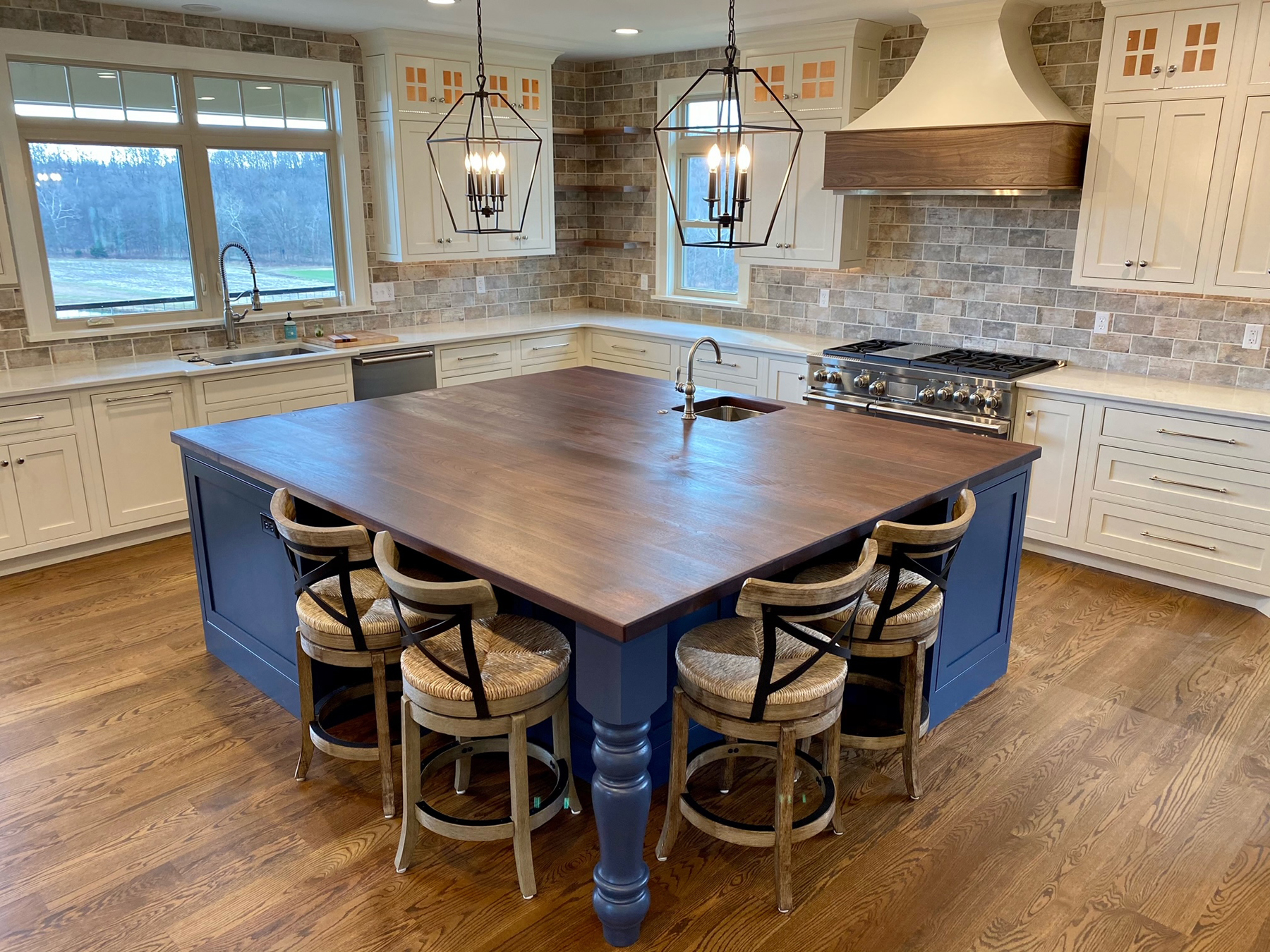 Crossgrain Cabinets & Remodeling LLC, Washington, MO — The custom cabinetry manufacturer has a new facility, and recently invested in additional equipment "to be able to fabricate anything my clients desire," said Matt Weber, owner and fabricator.
Business has been good, as the company recorded a 32.5% sales growth in 2020 with projections for 2021 also good.
Nothing leaves my cabinetmaking facility without meticulous quality control and complete transparency with the client to ensure everything is made exactly to their needs, on time and within budget parameters," Weber said. Crossgrain produces cabinetry for entire kitchens, bathrooms and built-ins.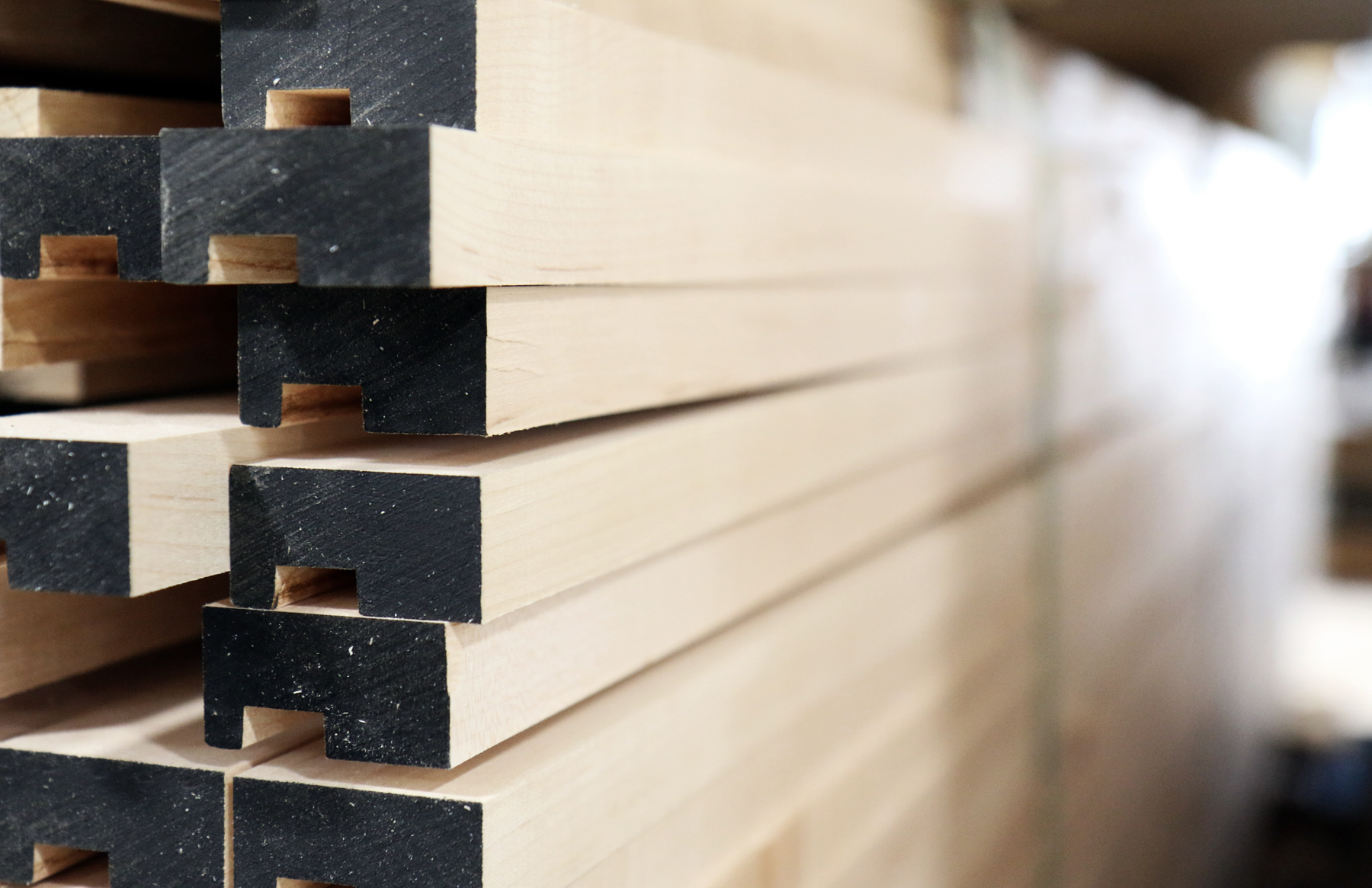 MacDonald & Owen Lumber Co., West Salem, WI — 2020 sales rose 21.2% as the company improved its productivity and profitability. A kiln dried hardwood lumber manufacturer, MacDonald & Owen also manufactures wood components out of its St. Croix Wood Components facility in Luck, Wisconsin.
"We have been intentionally developing our employees and training all in the Lean process of 5S," said Kristine Wilson, continuous improvement coordinator. "Additionally, our employees have the opportunity to earn a monthly bonus if we reach a certain sales/production target as well as a quality target."
She added, "Investing in our people, (by developing employee's skills and rewarding their valued efforts) has led to more efficient processes and ultimately increased profit."
Investments in equipment are also on the docket, including new kilns, chop line, rip saw, and new forklifts.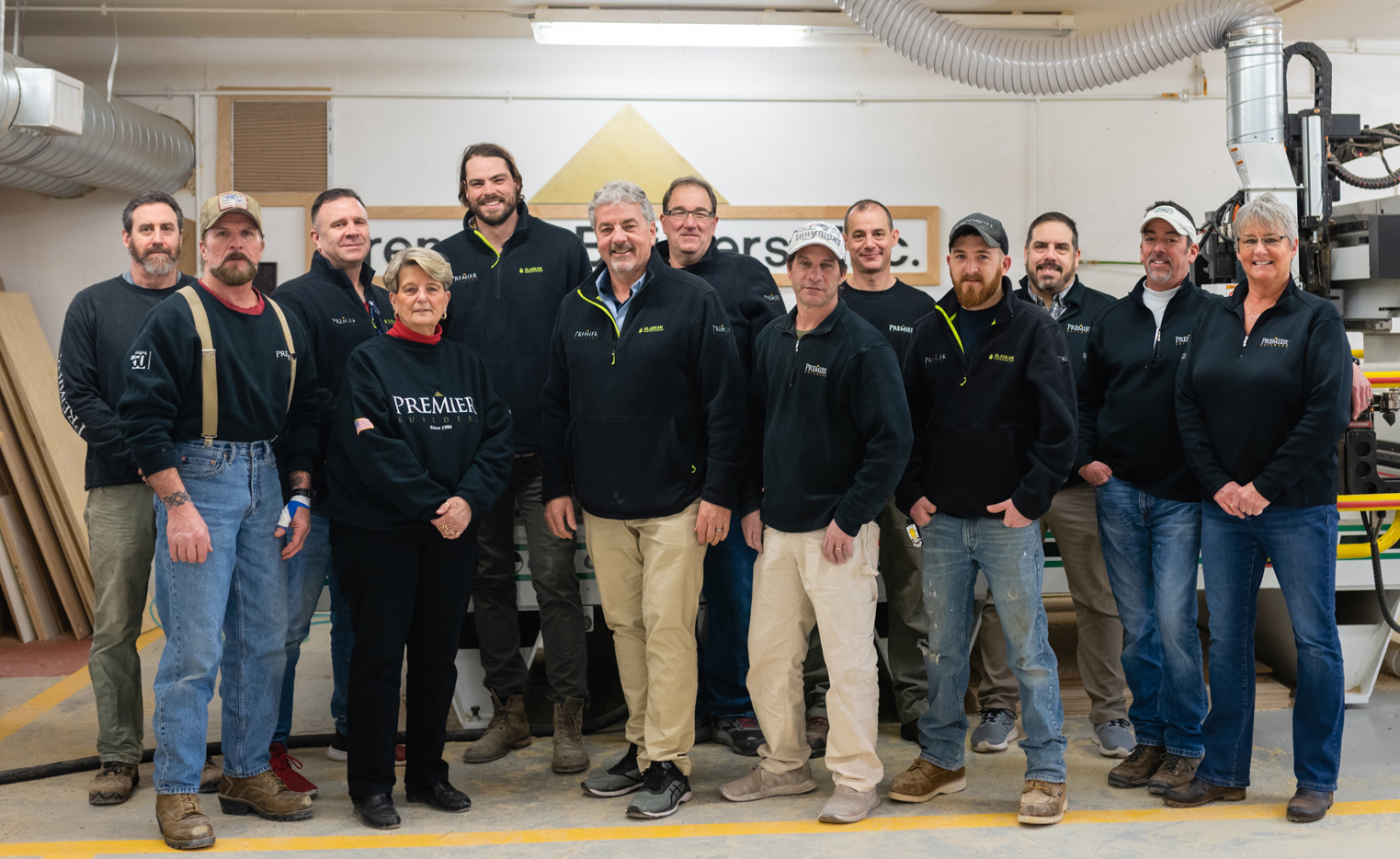 Premier Builders Inc., Georgetown, MA — Sales at the award-winning Premier Builders rose in 2020, due in part to the company's manufacturing prowess, commitment to quality and customer service.
"We continue to reinforce our current relationships with designers, architects, past clients," added Kenneth Kumph, president.  
Premier Builders is a residential custom home builder and remodeler with an Architectural Millwork division. Inside the 10,000-square-foot shop, the company produces high-end custom cabinetry and millwork for residential and commercial interiors. It recently upgraded its edgebander and installed a face-frame cabinet line incorporating RazorGage, Omga and Hoffmann equipment. Plans call to add a widebelt sander and upgrade the dust collection in 2021.
Coppes Napanee, Nappanee, IN — A manufacturer of cabinetry for the kitchen and other rooms, the company successfully combines the traditional woodworking techniques and craftsmanship developed over its 145-year history with new technology.  2020 sales rose 12.0%.
Recent investments in technology include a Thermwood Cut Center, Newport Mini Moulder, Homag planer/sander and several TigerStops for the existing equipment.
"We are not just another high production assembly line. Our employees have the skills to bring concepts into reality which gives both the customer and the employee a story to tell and product they are proud of," said Wesley Mast, president.
"We focus on building spaces where family and friends create and share lifelong memories," Mast added. "We accomplished this by adhering to a legacy of quality, precision and innovation."
Read more from these tech heads
CabParts Inc., Grand Junction, CO
"CabParts has made some major investments in equipment, including a new [Schelling] saw and [Barbaric] inventory system," said  Shauna Fox, business manager. The added productivity resulted in a sales rise for 2020, with 2021 also looking good for the producer of high-quality custom cabinet and closet components.
W. W. Wood Products Inc., Dudley, MO
"Working through a pandemic and still thriving was a result of focusing on the health and well-being of our employees.  They are the reason we continued our historical growth and surpassed expectations," said Kenneth Carmode, VP sales & marketing. The cabinetry firm also invested in technology, including CNC routers and an automated finishing line. 2020 sales grew 8.4%.
Closet America, Landover, MD
The closets and home organization systems manufacturer added a second Biesse nested router near the end of 2020. "The investment effectively increased overall capacity and output, improved our workflow, and eliminated large backlogs," said Tim Brooks, marketing director. "With one purchase, we have lean improvements across the board, ultimately allowing us to continue to meet our demand and deliver a high-quality product, on time, to our customers." The company also "adapted to the climate and focused on customer experience more than ever."
Artisan Custom Closets, Marietta, GA
Sales at the custom closets and storage systems manufacturer rose 2.1%. "We continued to work. We did not shut down last year; we followed recommended guidelines and kept our doors open," said Lisa Carlquist, president. The company invested in a Homag Weeke CNC router to aid production, as well as four additional installation vans.
Burns Wood Products, Hudson, NC
The company purchased a 5-axis router to aid the production of its curved plywood products, which include chairs, tables, cabinetry and more. With the increased productivity, President David Burns projects sales growth for 2021 and 2022.
Schlabach Wood Design, Baltic, OH
2020 sales at the custom cabinetry firm rose 12.3%, with 2021 projections also excellent. "We began to rally around our mission statement: 'We create functional and beautiful home environments with a three-part approach. We run towards hard work, not away from it; we select quality, durable materials; we utilize technology and craftsmanship in harmony,'" said Michael Schlabach, VP sales & marketing. To aid productivity, the company purchased a machine to cut miter-bead doors for assembly, and a paint-mixer station.
JB Cutting Inc., Mt. Clemens, MI
"We were able to utilize all pieces of equipment and manpower available. Some post-pandemic purchases also helped increase productivity," said Debra Behring, president. JB Cutting automated both membrane presses with flippers and buffers and invested in machinery upgrades. 2020 sales rose 21.5% for the component manufacturer, which specializes in membrane pressed products for the home organization, healthcare and kitchen industries. Also manufactured are five-piece doors and cabinetry. 
Vision Kitchen & Bath, Tampa, FL
"We continue to add machines, software, and technologies to improve our production," said Jimmy Le, operations manager. "We think of our company as a technology company that happens to make cabinets. We enable other small companies or even a one-man shop to compete for any major projects. They can leverage the technologies we have invested in our factory and act as their remote manufacturer." 2020 sales rose 3.3%. 
Northway Industries Inc., Middleburg, PA
The contract manufacturer improved productivity with investments in CNC technology and a laser edgebander. The company also was able to react to changing conditions and increase its customer focus, said Elwyn Peachey, president. Among the products produced in the 100,000-plus square foot state-of-the-art facility are cabinetry, casework, retail fixtures and components.
Eurowood Cabinets, Omaha, NE
After investing in cutting, nesting, and material handling equipment, the custom cabinetry and casework firm stayed the course in 2020. "Thank goodness we did, as when the market went the opposite way in demand, we were ready," said Tyler Paskach, VP. "We had our full staff plus the increased automation to be able to handle additional output." Sales grew 5.3%.
La-Z-Boy, Monroe, MI
La-Z-Boy said it will invest more than $30 million over two years to upgrade its manufacturing plant in Neosho, Missouri. The 550,000 square-foot plant makes reclining motion furniture. "The scope of the project includes various upgrades and renovations throughout the upholstery plant, a new medical clinic for employees and their families, and a new parts distribution center," the company said in a statement.
McCreary Modern, Newton, NC
The upholstered furniture firm said it will begin constructing a $6 million 80,000-square-foot sewing plant and move all sewing operations to the new facility upon completion in 2022. McCreary also announced plans to expand its framing and woodworking plant.
Wellborn Cabinet, Ashland, AL
The cabinetry manufacturer completed the construction of a 105,000-square foot rough mill lumber processing facility at the Ashland, Alabama, plant in 2020. This addition has allowed Wellborn Cabinet to effectively double the capacity of its current rough milling process.
Washington Woodworking Co., Landover, MD
The architectural woodwork firm invested heavily in new technology from Biesse, including automated storage and retrieval, CNC router, CNC dowel machine, panel saw and edgebander. "The key to our success has and always will be our relationships with architects and general contractors" added Fankie Jordan, president.
Fetzer Architectural Woodwork, Salt Lake City, UT
The architectural woodwork firm utilizes Mastercam API technology to reduce programming time, said David Musser, senior programmer. In one project, for example, "CNC programming time was reduced by 75 to 90 percent. That really opened the door to looking to other areas that we could expand into."
Olde Saratoga Millwork, Landover, MD
To attract new business during the pandemic, the cabinetry manufacturer added a closets line. Part of the process involved incorporating the Lamello Cabineo fastening system into Cabinet Vision, said co-owner Keith Kreppein.
Gator Millworks, Denham Springs, LA
The company specializes in architectural millwork for commercial and residential projects, including large-scale projects throughout the Southeast region. Gator recently opened a 72,000-square-foot facility which utilizes a large amount of Stiles/Homag CNC technology, along with lean manufacturing techniques, to produce high-end products.
Rembos, Brantford, ON
The remanufacturer of wood products plans to invest $5.5 million to boost production by 50%, increase efficiencies, develop new products and enter new markets. Rembos makes specialty trim, wall studs, fencing, and pallet and truss components.

Read more 2021 WOOD 100: Strategies for Success
Have something to say? Share your thoughts with us in the comments below.