28 good business practices: WOOD 100 Strategies for Success
October 6, 2021 | 11:21 am CDT
Expansions, acquisitions, improved communications and changes in workplace procedures, are just a few of the ways these WOOD 100 firms grew sales and improved business during the pandemic. What follows are some of the strategies put in place by the 2021 WOOD 100 class, which includes cabinet and casework manufacturers, closet and home organization providers, residential and office furniture producers, architectural woodworkers, store fixture manufacturers, wood component manufacturers, and more.
Now in its 32nd year, the WOOD 100: Strategies for Success highlights the innovative as well as tried-and-true initiatives put in place by 100 North American wood products manufacturers to grow their businesses. Here's what some of them had to say about their business strategies: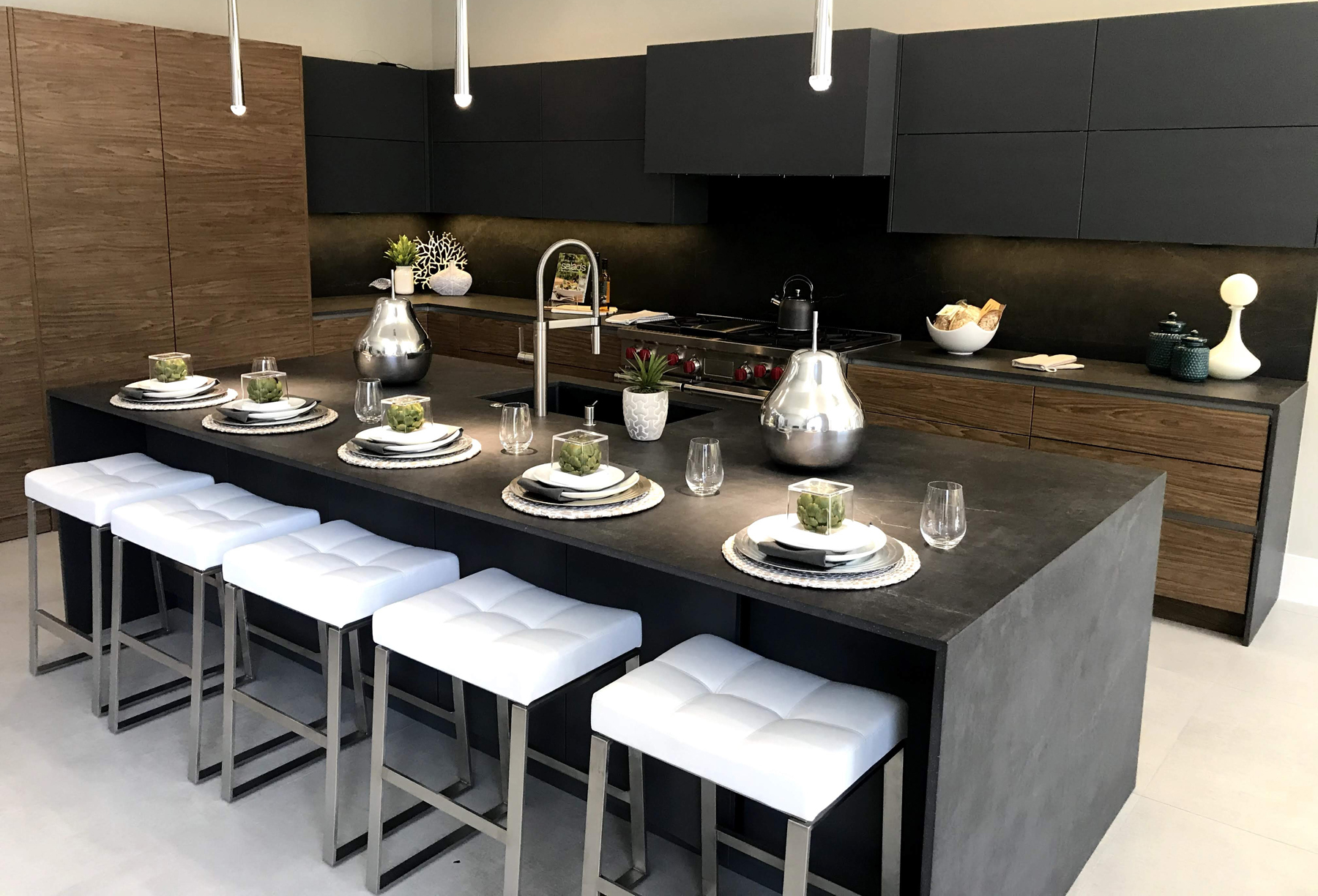 Morantz Custom Cabinetry Inc., Lauderdale Lakes, FL — The custom cabinetry manufacturer increased its shop size from 3,600 to 5,400 square feet and upgraded its edgebander "to produce faster and cleaner edges with no hand work," said Harold Morantz, president.
"We also diversified our client base to individual builders and homes due to condo shutdowns during COVID, which allowed us to continue our full production capabilities," he added.
"We also searched for new suppliers with a wider range of products to attract new designers and offered full sets of samples at no charge, which we labeled with our own contact information. This saved time in the design and ordering process with less time needed to visit our showroom."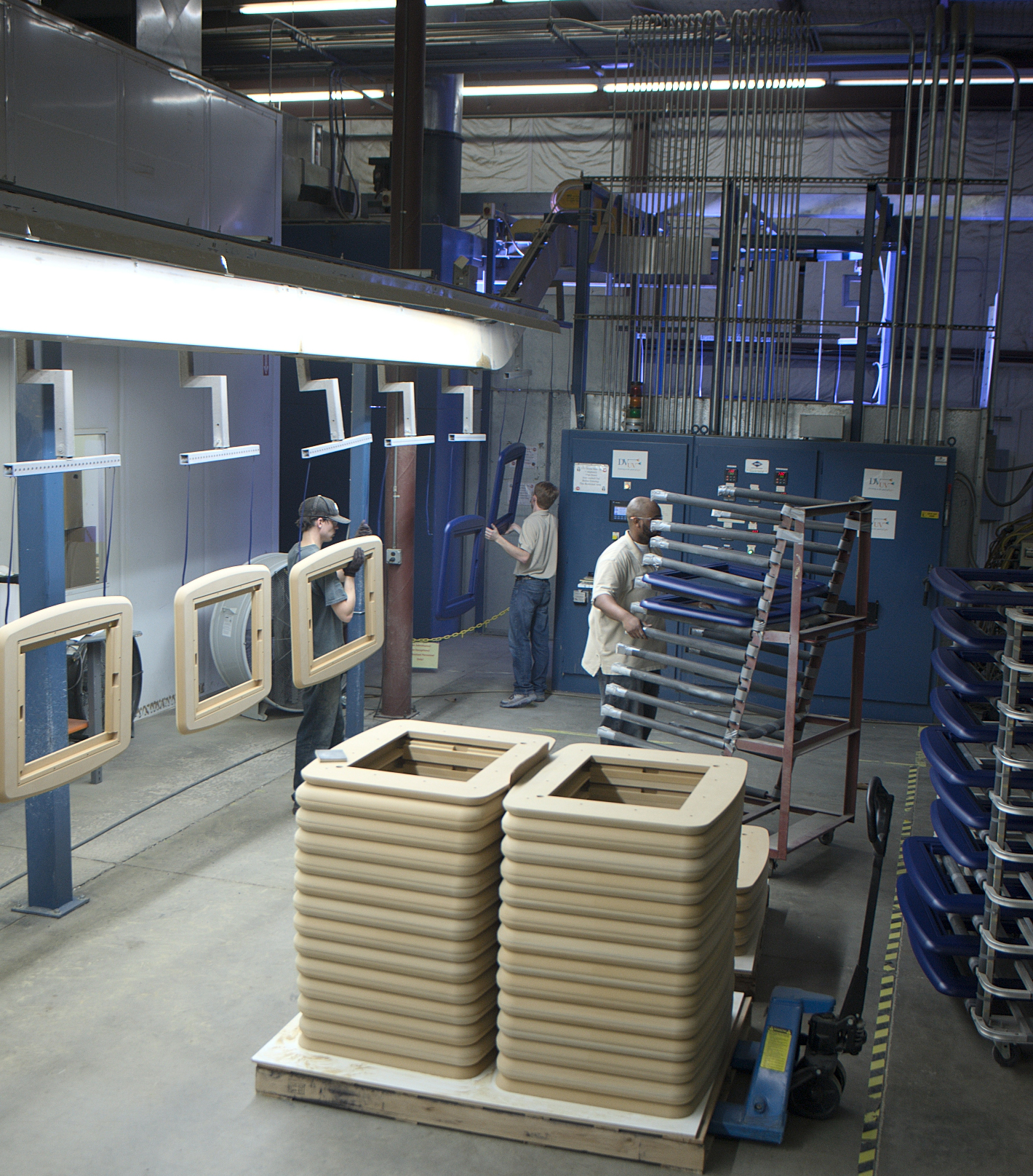 DVUV, Cleveland, OH — "With the pandemic we tried to stay relevant and top of mind for our customers. Letting them know we were open for business, and using our strong customer relations to maintain those lines of communication," said Rebecca Lonczak, marketing manager.
"With the supply chain and import challenges we focused on the fact that our company is U.S. based and vertically integrated, giving us the ability to control our processes and products to ensure quality and performance."
DVUV provides UV-cured powder coating for MDF. The company specializes in custom powder-coated components for the retail, cabinetry, hospitality, healthcare, educational and office furniture industries. In addition to finishing DVUV CNC machines to customer specifications and ships the finished components directly to them.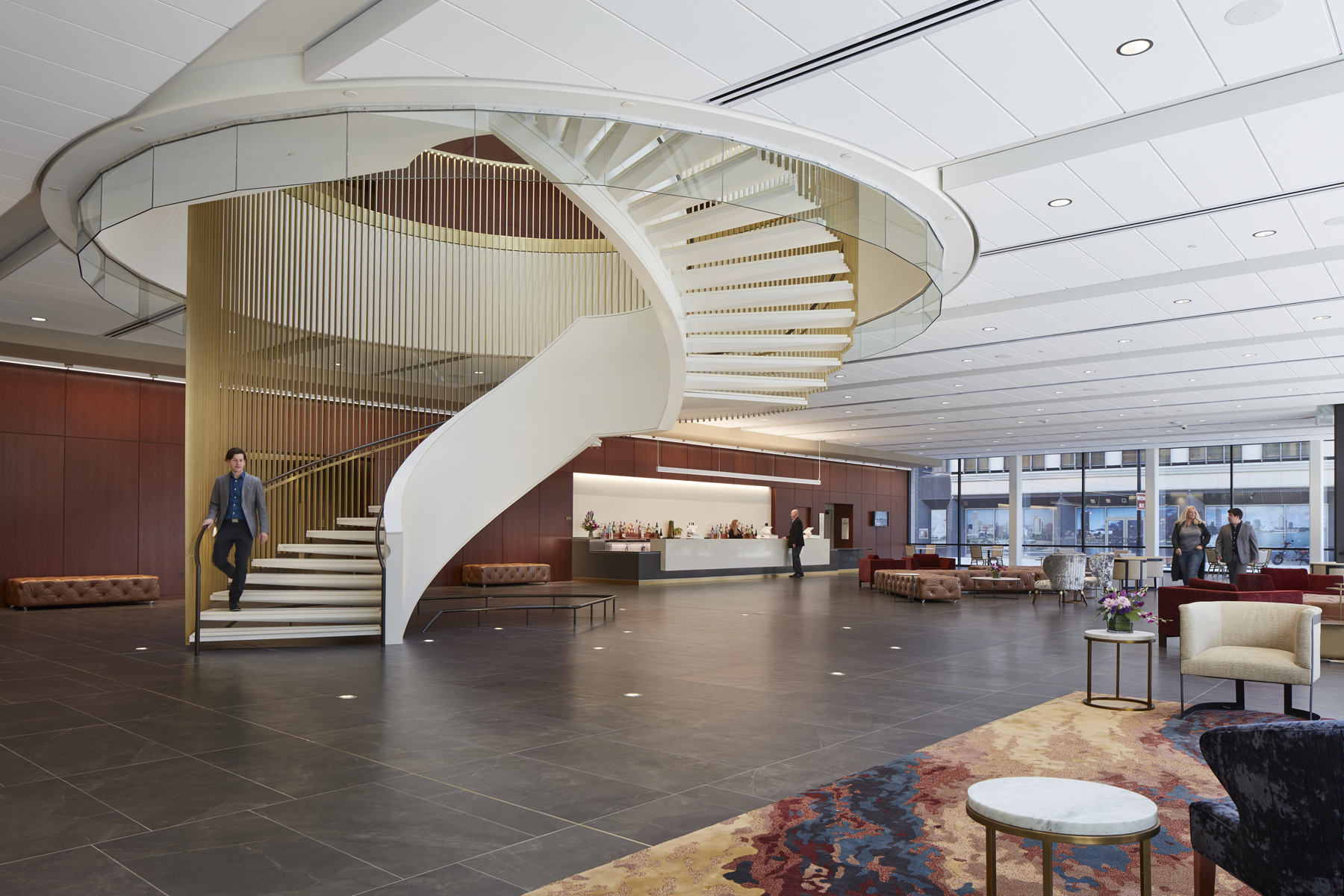 ConceptWorks Inc., Elkhart Lake, WI — The company manufactures architectural millwork, point of sale fixtures, exhibits, camper van upfitting, and fiberglass structures,
"We have a very diverse mix of customers and are constantly embracing new opportunities. This diversity, coupled with a healthy backlog enabled a record sales year in 2020," said Adam Schneider, president & CEO.
Schneider also credited his team of employees with keeping the company on track.  "Our company culture embraces an 'improvise, adapt, and overcome' mentality. 2020 required us to live that motto," he said.
"With change comes opportunity.  The nimble and adaptive team that we've compiled enables us to clear hurdles without losing our stride."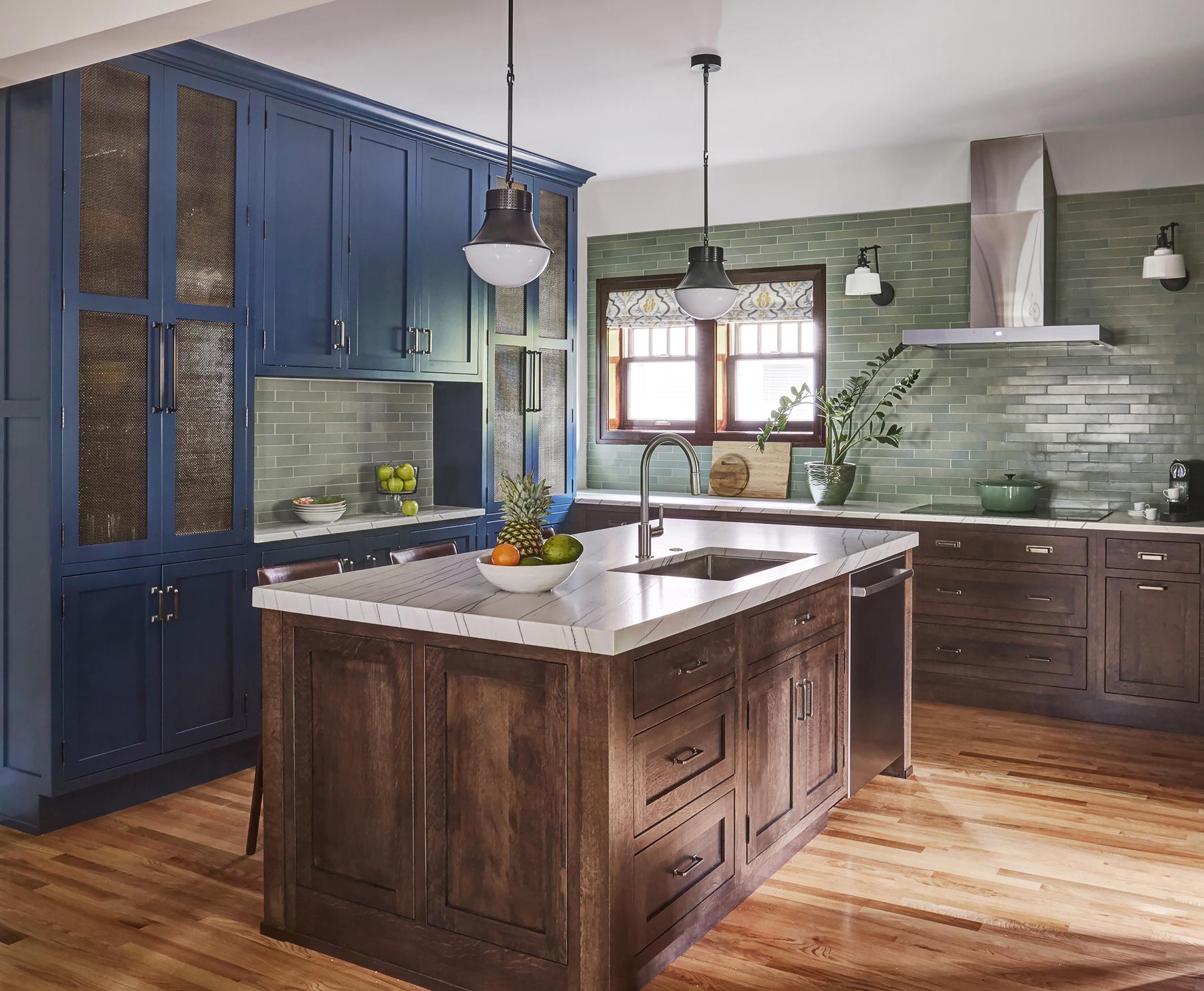 The Corsi Group Inc., Indianapolis, IN — The custom residential cabinetry manufacturer attributes its 48 years of success to its customer service, noted Patrick Corsi, chairman & CEO. Along with operation in Indianapolis, the group has facilities in West Virginia, plus authorized representatives and dealers across the United States.
Earlier this year the company invested $1.4 million in improvements to its Elkins, West Virginia, production location. Included in the upgrades were a new automated finishing system comprised of a two-arm, oscillating spray machine, automated brush sander, an anti-dust panel cleaner, new finish pumps and air-mix guns, and an electronic mixing and dosing system. Additionally, the location has a new single-sided edgebander with touch screen control, which came online in February.
The Corsi Group, which also includes Greenfield Cabinetry and Siteline Cabinetry, is among the largest cabinetry manufacturers in North America. Last month it was announced ownership of The Corsi Group had been transferred from founder Pat Corsi to Mark Earl. Corsi will serve as an advisor to The Corsi Group during the transition.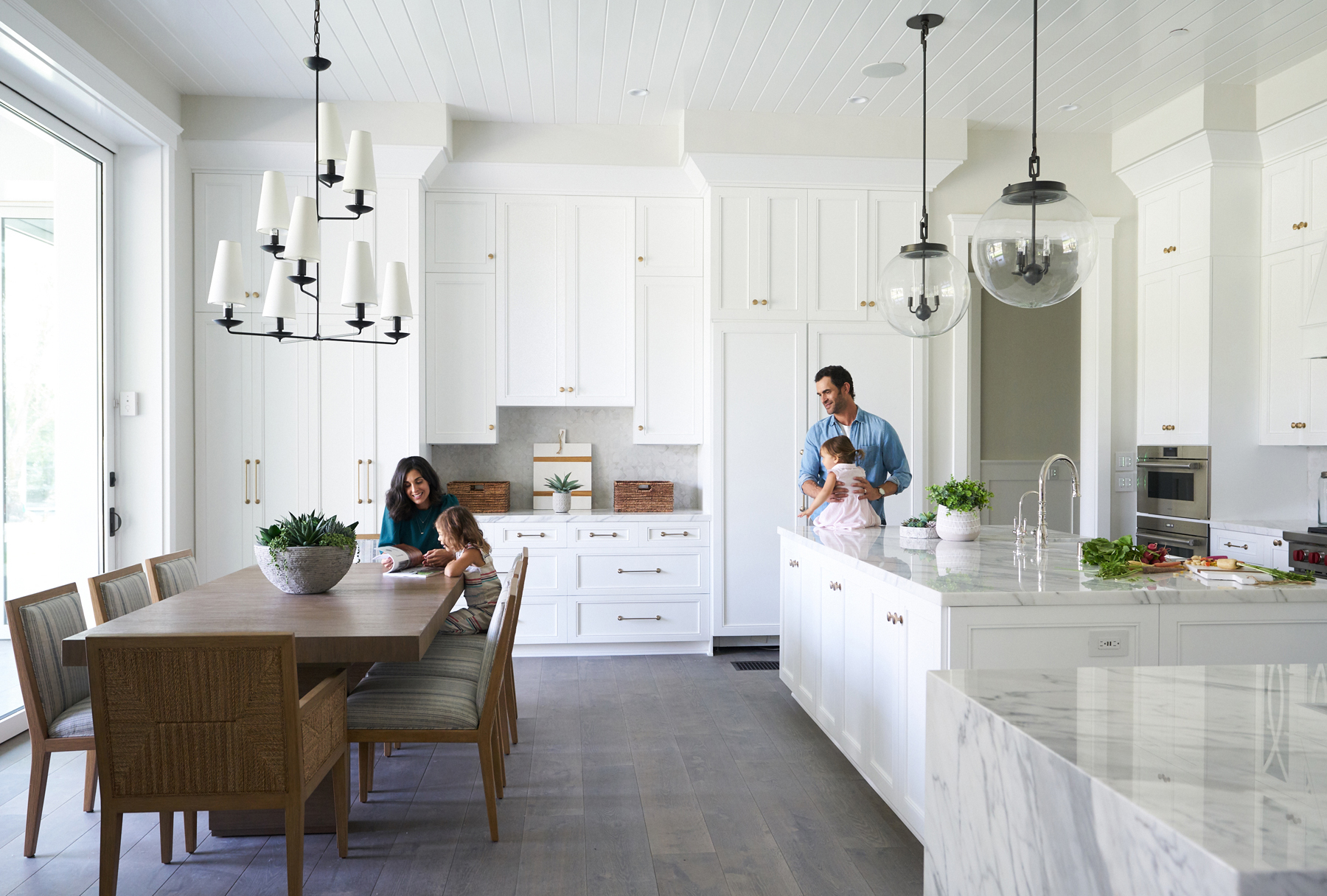 Reborn Cabinets, Anaheim, CA — The cabinetry manufacturer recorded another year of sales growth, as homeowners remain focused on remodeling projects during the COVID-19 pandemic.
Posting a 5.5% increase in sales for 2020, the kitchen and bathroom cabinetry manufacturer has an emphasis on cabinet refacing direct to consumer.
CFO Anthony Nardo said that Reborn Cabinets focused "on driving our top line revenue while controlling expenses. We also contribute a significant amount of resources toward the training and development of our teams."
2021 plans call for the company to also invest in vehicles, and additional equipment related to finishing, CNC, and assembly.
More master plans
Built To Last Inc., Fountain, CO
"We decided to not back down when all the people ran around and said 'the sky is falling,'" said Mark Gilbert, president. The strategy proved to be right as 2020 sales at the commercial millwork firm rose 11.4%. The company, he added, never missed a deadline.
Flairwood, Norton Shores, MI
President Wayne Baxter credits the company's team of employees for its success. "We work and act as a team.    Additionally, the diversity in our customer base allows us to handle the ups and downs of the economy." Flairwood produces storage solutions for commercial construction, healthcare, education and furniture industries. A new edgebander and horizontal CNC are also aiding production.
Burke Architectural Millwork, Livonia, MI
Forced to close for two months during the pandemic, "during the closure, we made the decision to pivot to making custom Plexiglas PPE barriers; reworked our financial forecasting eliminating any expense not essential and kept in contact with our clients closely," said Kelly Victor-Burke, majority owner & CEO. "Fortunately, we were able to bring back all employees once we were allowed to re-open." BAM specializes in commercial and high-end residential millwork, cabinetry and furniture.
Wood Inc., Edmonton, AB
"After 13 years as a high-end millwork business, we re-branded the company in 2019 to become a cabinet door and component manufacturing leader," said Andrew Hibbs, president. "As we are now supplying to cabinet companies across Canada, we were able to grow throughout the pandemic." Wood Inc.'s doors include 5-piece TFL and utilize laser edgebanding.
Cunningham Furniture Ind. LLC, DBA The Woodland Mills, Glenville, PA
Sales at the pine bookcase and wine rack maker grew a whopping 91.2%. "Everybody needed either a bookcase for their new home office, or a wine rack to organize their new stockpile of wine," said Jerry Cunningham, owner. The unprecedented demand also led to supply chain and labor issues. "Online recruiting was going nowhere, so I recruited from a local furniture factory auction, and also an old-fashioned yard sign which landed two great team members."
Lexington Mfg. Inc., Brainerd, MN
Delivering reliable performance and customer service during the pandemic, "Lexington applied well-orchestrated business contingency plans and safety precautions to keep the facilities operational," said David Claypool, director of sales. The OEM millwork, window and door components maker increased sales by 4.7% while building new customer relationships.
M and J Woodcrafts Ltd., Delta, BC
"We have been extremely busy, so we did everything we could to secure supply of sheet goods and 3DL film. We also increased manpower and invested in new machinery," including a third CNC router, said Meagan Williams, managing director. Sales at the cabinet door firm rose 14.6%. "We have had to work lots of overtime to keep up with demand and our associates have been ready and willing to step up whenever needed."
Commercial Caseworks LLC, Burton, MI
Following a banner 2019, the commercial cabinetry and caseworks firm "took the profits and paid down a great deal of debt," said Scott Morris, co-owner. "PPP grant money also made a big difference." The company, which manufactures medical and education, cabinets/casework as well as display cases also invested in new equipment including a laminate press.
Willingham Sash and Door Co., Macon, GA
"We focused on our specialties regarding historic restoration," said Manuel Becerra, estimator/project manager. The company is a custom door, window and moulding provider specializing in historic restoration.
Howard Miller Co., Zeeland, MI
"The commitment, experience, and craftsmanship of our associates throughout the organization were significant factors in our success," said Michael Wallace, executive VP. "We also were generally successful in securing raw materials necessary for ongoing production." The company manufactures fine wood furniture including clocks, curio cabinets, TV consoles, casegoods, contract furniture, and upholstered furniture.
Lewis Cabinet Specialties Group, Thatcher, UT
During the pandemic, "we had to adapt on the fly to the changing guidelines and CDC recommendations," said Matt Garrett, COO. "Our team handled it very well. Every person stepped up to fill in for people when they were in quarantine throughout the year, even setting a record month at the same time we had multiple people in key positions out with COVID. Through our team's efforts, we were able to have a record-setting year in 2020," with the cabinetry firm recording 12.4% growth. It also upgraded to a Heesemann 4-head sander and new Homag CNC router.
Hardwood Floors of Hillsboro  LLC, Hillsboro, WI
"We were deemed essential workers, which enabled us to keep running in the early days of COVID," said Salena Ball, co-owner of the unfinished hardwood flooring firm. "We never slowed production, but increased  production as much as we could." The result: a 17.1% rise in sales for 2020.
Michiana Laminated Products Inc., Howe, IN
The custom millwork and component manufacturer "downsized its operation, retained key employees, and looked to improve key manufacturing processes to become more efficient with manufacturing core products," said Matt Sutter, owner. This included the purchase of an IMA Novimat Compact L12, upgrades to the Doucet return conveyor, and improvements with the cutting operation. Products include commercial cabinets, work surfaces, engineering plastic parts, retail components, and drawer boxes.
North American Plywood Corp., Parsippany, NJ
The plywood and panel component manufacturer was able to maintain large inventories for fast turn-around of parts, said Donald Kuser, GM. The firm also invested in two drawer side blank machines to aid production. 2021 projections are excellent.
Vintage Millworks Inc., Nashville, TN
"We have short team meetings every morning to allow the employees to voice their concerns on the product and productivity and to let [everyone] know what has to be completed that day to meet the schedules that have been established for the month," explained James Dunn, owner. At the custom architectural millwork operation, sales grew 14.3% in 2020.
Glen Armand Furniture Inc., Alexandria, LA
The custom furniture manufacturer retooled in 2020 to manufacture face masks during the pandemic, said Glen Armand, president. With things getting back on track, projections for 2021 and 2022 sales are "excellent."The company also plans to purchase a sanding station and power tools to aid production.
Valendrawers Inc., Lexington, NC
The B2B supplier of custom drawer and door components concentrated on employee retention and recruitment and managing raw material inventories "to ensure consistent availability for 100% complete and on-time shipments," said  Jeff Raymond, VP of sales. The company also invested in new saws and an edgebander.
BGD Companies Inc., Minneapolis, MN
The custom manufacturer of furniture for malls, restaurants, casinos and hospitality applications spent the year "focused on controlling costs to meet the reduced work load due to COVID-19 pandemic," said Dennis M. Diaz, president & CEO. "We were successful accomplishing our goal to survive in 2020 as an ongoing business," he added. "We are ready [to meet] the demand and service the new business opportunities ahead."
Mark Richey Woodworking, Newburyport, MA
The architectural woodworker was certified as a Minority and Women-Owned Business Enterprise (M/WBE) by the New York City Department of Small Business Services (SBS) in 2020. It also held a double celebration in 2021: the 40th anniversary of Mark Richey, and the 50th anniversary of its Vermont-based WallGoldfinger Furniture division.
Norwalk Furniture, Norwalk, OH
The custom upholstered furniture manufacturer has entered into an agreement to transition to an employee stock ownership program (ESOP), effective Sept. 1, 2021. The company has 275 full-time employees at the 440,000-square-foot facility. The company will continue to be led by its current management team.
Woodgrain Millwork, Fruitland, ID
One of the largest millwork operations in the world continues to get bigger with multiple expansions this year, including two in Virginia and another in Georgia. With locations throughout the United States and Chile, Woodgrain is vertically integrated, allowing it to oversee each step of the supply chain.
Patrick Industries, Elkhart, IN
The RV components giant acquired two companies this year. The total sits at 25-plus acquisitions since the spree began in 2014.
Hickory Chair, Hickory, NC
"I am thrilled to be part of the Hickory Chair family as we boldly seize each day making one-of-a-kind wood and upholstered furniture to order for our loyal network of interior designers, to-the-trade showrooms and high-end retail stores," said Alex Shuford III, president.

Read more 2021 WOOD 100: Strategies for Success
Have something to say? Share your thoughts with us in the comments below.