17 ways to enhance productivity: WOOD 100 Strategies for Success
October 6, 2021 | 10:17 am CDT
Lean manufacturing, teamwork, training, new technology, and innovation are helping these woodworking manufacturers increase production while improving quality and efficiency. What follows are some of the strategies put in place by the 2021 WOOD 100 class, which includes cabinet and casework manufacturers, closet and home organization providers, residential and office furniture producers, architectural woodworkers, store fixture manufacturers, wood component manufacturers, and more.
Now in its 32nd year, the WOOD 100: Strategies for Success highlights the innovative as well as tried-and-true initiatives put in place by 100 North American wood products manufacturers to grow their businesses. Here's what some of them had to share about the enhancements made to improve the production process: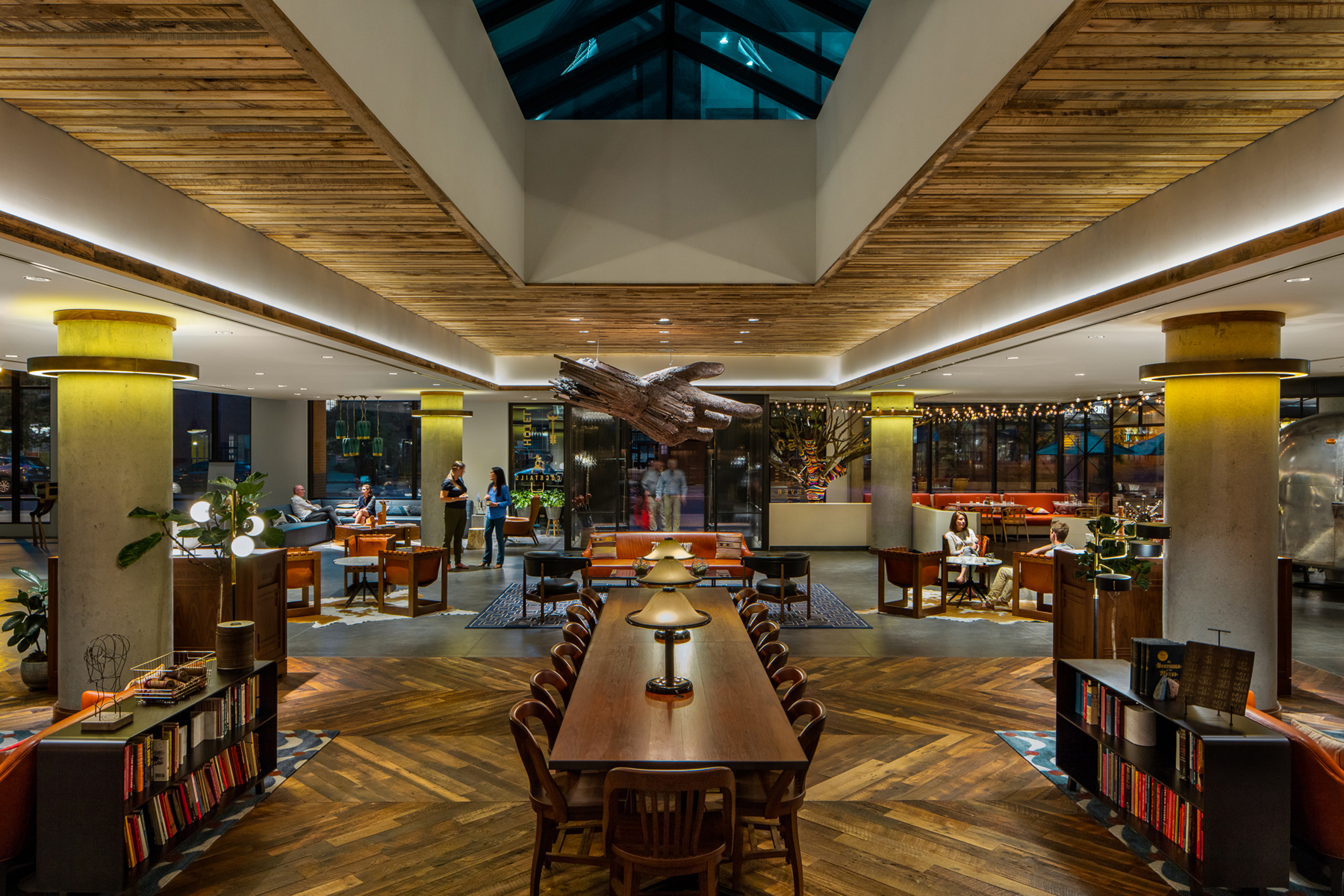 USA Millwork, Denver, CO — The architectural woodwork firm has streamlined operations across its five facilities, enabling it to collaborate on projects.
Completed May 2021, the two-year project involved developing a unified Microvellum library that could support USA Millwork's facilities, their production methods, and the construction standards required for each of the millwork markets served, said Jacob Edmond, VP of Engineering. USA Millwork also worked with Microvellum to develop a custom plugin to allow users to access and check projects in or out of the server.
"Moving the manufacturing of a given job to another of our facilities based on capacity is significantly more efficient now. In the past what would have required starting over in Microvellum with new products, specification groups and different libraries, now can be as simple as changing a single option for Manufacturing Location, and then processing to the new site's machines."  (Read more on this.)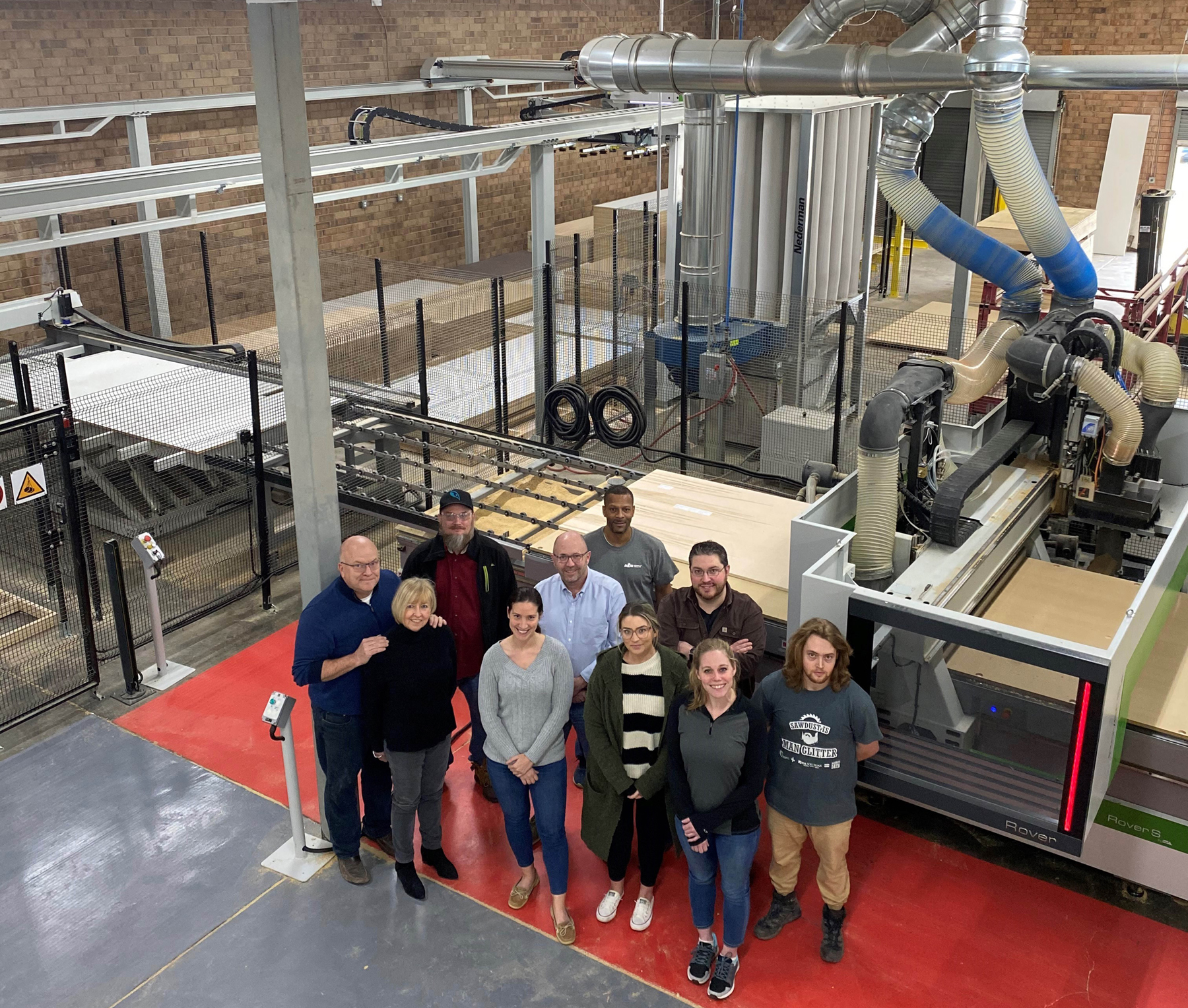 Millwork on 31st, Charlotte, NC — The architectural millwork and casework firm uses automation to build its team as well as boost productivity. The strategy is a successful one.
Since acquiring the company in 2018, Tony Everett and his wife Kathy have embarked on an aggressive automation program. They invested about a million dollars and fully automated the cutting operations. Recent purchases include a Biesse Winstore robotic material handling system, Rover CNC routers, and a Biesse edgebander.
"We kept every employee that we could employed during the crisis," said Tony Everett, president. "It has paid off as we are bouncing back and will surpass the 2019 numbers this year." 
Despite the amount of automation, the company remains custom. I like the term high-volume, high-speed, job shop," he said. (Read more on this.)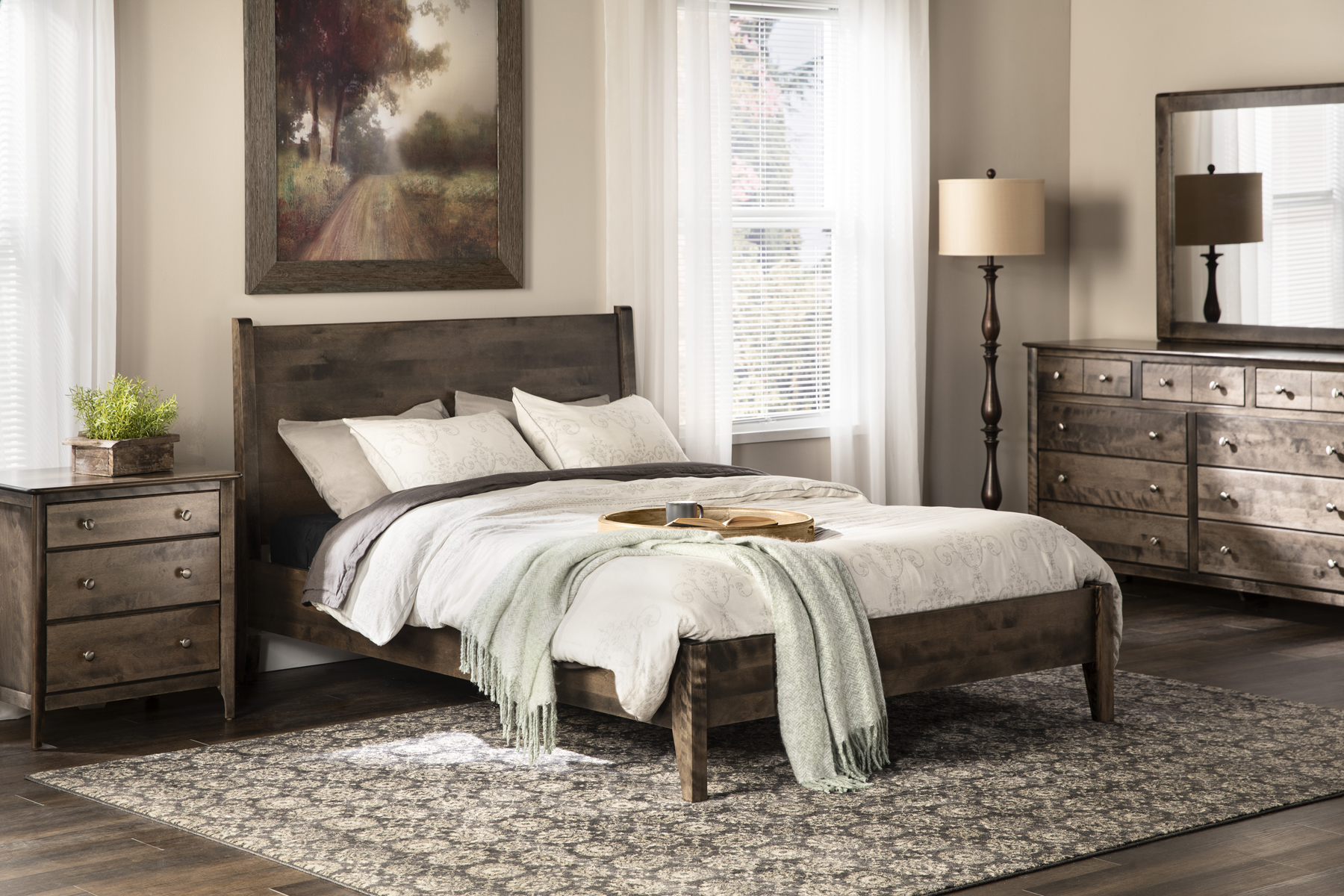 Witmer Furniture, Abbotsford, WI —Sales grew 16.7% in 2020, aided in part by new technology, including a moulder, saws and CNC machinery.
"We invested in new equipment and factory layout to provide a safe, yet effective work environment," said Kevin Schlinkmann, president.
The manufacturer of solid wood bedroom furniture is not done, as plans call to invest in additional CNC technology, as well as a new moulder, finishing equipment, and air compressor in 2021. Sales projections for this year and next are "excellent," he added.
Operating in a state-of-the-art manufacturing facility, Witmer's products are sold at more than 100 retail furniture outlets throughout the United States. It also builds products for commercial projects, libraries, assisted living centers and more.
More top producers & their methods
Closet City Ltd., Harleysville, PA
The home organization firm saw sales rise in 2020. "We made investments in equipment that increased our capacity 30%," said Eric Wheary, president. One, a Barbaric warehouse manager, saved the firm $1500 a week in labor, reduced damage of material and reclaimed 20% of occupied floor space. "We also added a new panel saw and integrated it and a nested router with the Barbaric to automate queuing of material and auto loading of machines."
Elipticon Wood Products Inc., Little Chute, WI
The architectural millworker's 2020 sales grew 12.4%. "Teamwork, cross training, company culture, and a new pricing structure, were all contributing factors in our success in 2020," said Dan Ajango, GM. "Teamwork and dedication top the list," added Patricia Heckner, co-president. The firm also added to its finishing capabilities.
Chandler Cabinet, Pilot Point, TX
The residential custom cabinet manufacturer built a state-of-the-art facility, moving 11 locations into one. "Adding new machinery, automation, and bringing all our employees under one roof made us much more efficient," said Josh Chandler, CEO, and sales rose 3.6%. Purchases included a CNC router, sanding and finishing equipment.
LivingArt Kitchens, Toronto, ON
LivingArt manufactures European-quality cabinetry for large multi-unit residential projects. The company is unique in the North American project cabinetry business, VP Zafar Sodikjonov said, with a proprietary system for "Hi.Rise" projects production, installation and service. LivingArt has a capacity of 900 kitchens per week, and 300,000-square-feet of production space.
Genesis Products, Goshen, IN
"The key to our success is our people's ability to adapt and accept the continuous changes in supply and impacts from COVID," said Scott Flom, marketing manager. The firm, which saw sales grow 17.8%, also invested in equipment and plant upgrades to support customers' growing business. Genesis provides lamination, panel processing, profile wrapping, and contract assembly for OEM customers in the kitchen & bath, RV, office, education, and home products industries.
Bubugao Stairfloor Manufacture Inc., Toronto, ON
Sales at the wood stair and accessories firm grew 43.8% in 2020. Manager Shoubiao Hu cited staff training to improve quality, improvements to the production process, reducing the intermediate process, shortening the manufacturing time, and improving employee benefits as some of the actions taken.
Crown Point Cabinetry, Claremont, NH
The cabinetry manufacturer invested in several pieces of CNC machinery to improve productivity, leading to a sales growth of 12.2%. "My entire team worked diligently to keep deliveries on schedule when it would have been easier to delay deliveries due to the challenges," said Brian Stowell, president. "We had three projects that were 7-14 days delayed due to material shortages. That was out of $16.5 million dollars in orders."
Sean's Cabinetry LLC, Cokato, MN
Sales at the custom cabinet manufacturer rose a whopping 77.3%. Owner Sean Glessing credits hiring "great people when COVID hit and everyone was laying people off." At the company, they also invested in more tools per workstation, which also saved time on the shop floor.
Diversified Fixture, Lakewood, NJ
"We adapted to run even more efficiently than during normal times and we focused on clients and projects that were still up and running during the pandemic as well as keeping up on bidding and pricing of future projects so that we had a pipeline of projects for when things began to open back up," said Phil Vitillo, VP of the custom cabinetry, fixtures and millwork firm.
Coastal Carolina Wood Products, Summerville, SC
"We increased our unfinished inventory significantly to reduce lead-times and focused on our direct-to-consumer sales efforts," said Josh McGrath, GM. "This allowed us to service customers who suddenly found themselves home-bound with an abnormally high amount of free time. The results proved very successful," with sales growing 2.4%. The firm makes prefinished stair treads, risers, and components and provides contract UV finishing.
S&S Signature Millworks Inc., Loomis, CA
2020 sales at the cabinetry and millwork firm rose 7.5%. "We continually move towards more automation, allowing us to do more work with fewer employees," said Chad Stephens, president. This year the company purchased an MB Robatech sander and Cefla Prima finishing machine.
Counter-Form LLC, Marshfield, WI
GM Mark Giannunzio cited Counter-Form's "capital investments in process and automation with the addition of our custom high-speed laminate forming line; workflow modifications to accommodate CDC best practices for the health and safety of all employees; improved productivity and output; investments in personnel and expanding our sales and marketing departments as well as manufacturing and installation," for contributing to the company's rise in sales. The postform and custom laminate countertop and panel producer specializes in multi-unit and commercial applications.
Valley Custom Door, De Pere, WI
The cabinet door, drawer and component manufacturer saw sales rise in 2020. Aiding the growth were capital investments in automation, order management and process flow, said Colten Geurts, sales manager. Investments were also made in personnel. Equipment purchases for solid wood production included an SCM CNC router and Homag tenoner.
Stanley Chair, Tampa, FL
The upholstered furniture manufacture invested in technology, including woodworking and material handling equipment, as part of its efforts to improve productivity, said Randy Osiason, VP.

Read more 2021 WOOD 100: Strategies for Success
Have something to say? Share your thoughts with us in the comments below.