Software investment helps USA Millwork streamline operations
October 8, 2021 | 9:37 am CDT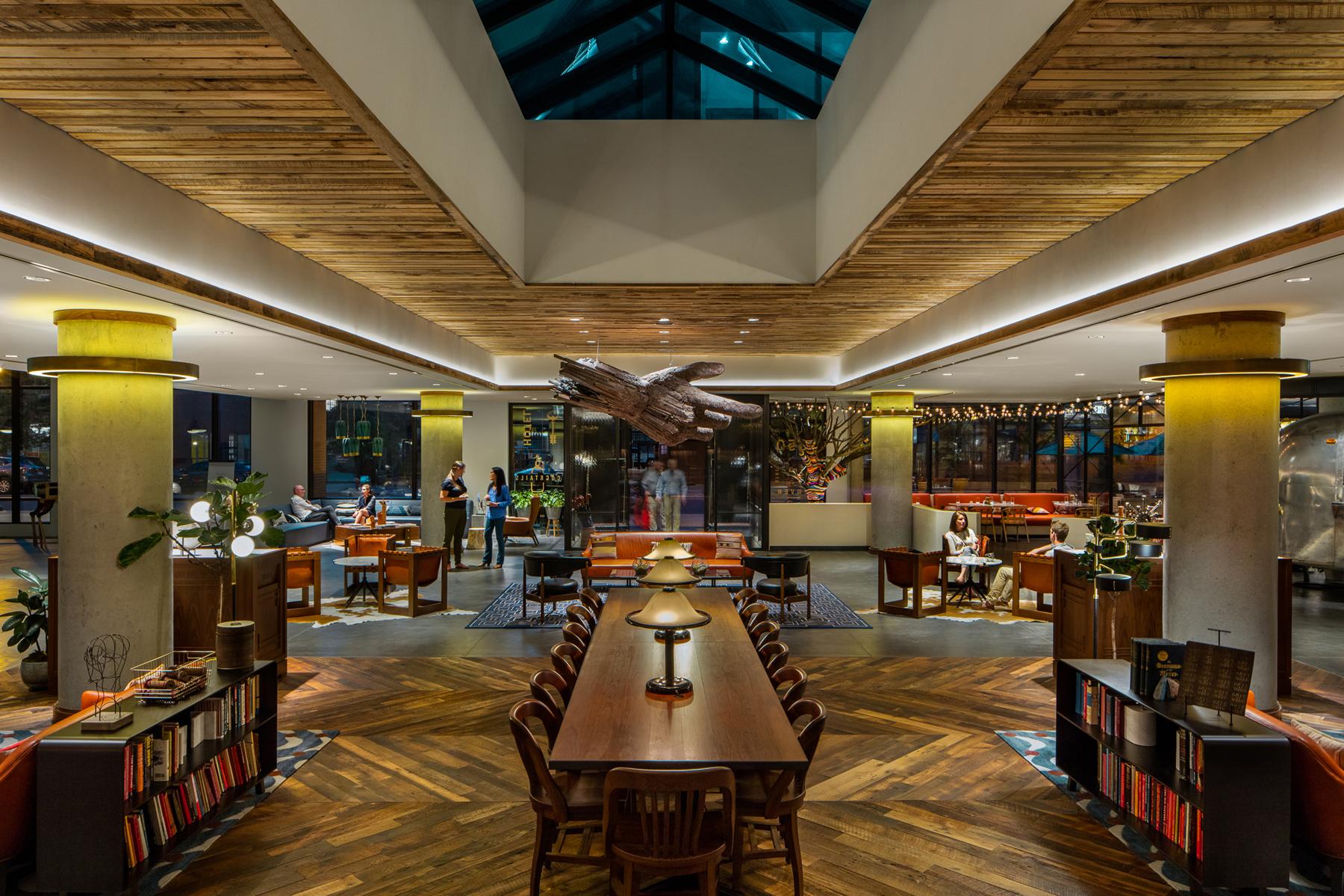 Photo By USA Millwork Denver
DENVER, Colo. - USA Millwork has streamlined operations across its five facilities, enhancing the large architectural woodworking firm's ability to collaborate on complex, large-scale projects across the nation.
Headquartered in Duluth, Georgia, USA Millwork specializes in turnkey, custom millwork and commercial casework solutions. Along with a manufacturing facility in Georgia, it also has locations in Colorado, DC, Wisconsin and California. The company ranks as the largest architectural woodwork firm and #45 overall on the FDMC 300 list of largest North American wood products producers.
Completed May 2021, the two-year project involved developing a unified Microvellum library that could support all five of USA Millwork's facilities, their various machines and production methods, and the construction standards required for each of the millwork markets served, said Jacob Edmond, vice president of Engineering.
"This began at the start of 2019 when we brought on Jennifer Giffin as our senior developer, and implementation began in May 2019 in our Atlanta facility. As of May 2021, we have successfully integrated all five of our business units to drafting and engineering all new projects out of our unified Microvellum library," he said.
Another critical component to the integration was for all drafters and engineers to be able to access all five of USA Millworks databases, in order to draft and engineer from anywhere, to any of the facilities. "Previously, we had a number of solutions in place for this, utilizing Windows Remote Desktop into engineering machines on-site, virtual desktops, as well as a purpose-built pool of virtual machines at one site. However, none of these legacy solutions supported access to all five of our databases for an individual engineer. Additionally, having upwards of 30 or more engineers remoting into machines at one site was too much for our available bandwidth to effectively support," Edmond said.
To solve the issue, USA Millwork worked with Microvellum to develop a custom plugin to allow users to access and check projects in or out of the server.
Bridging the transition
Although USA Millwork already had people working remotely before the integration, and the company had to align and unify some standards before completing the transition.
"Over the course of implementing our unified Microvellum Library across the locations, new databases were set up at each site, with the same new library that we maintain and update across all servers. During this transition, we began drafting all newly awarded projects exclusively in the new libraries and allowing the existing projects to be completed in the old," Edmond explained.
"We had to implement 'bridge' processes before the Portal Plugin from Microvellum was ready for many of our remote users to be able to work without remoting into a machine at one of our sites. This meant creating a standard process for managing exporting projects to a shared cloud location in a uniform manner, sharing to various engineers, and then importing and merging those projects back onto the server when work is complete," he added.
The company also provided engineering-grade PCs to those employees that previously utilized a laptop or basic PC to remote into an engineering-grade PC on-site, thus eliminating the secondary machine altogether.
Benefits realized
"We are [now] better able to provide access for each of our remote employees to our Microvellum environments at any of our five business units, which makes it possible to share resources on any project at any time. This allows us to team up drafters or engineers to work on any project as capacity demands, without limitations of what business unit the project is for, or which one the employee usually works from," Edmond said.
"Moving the manufacturing of a given job to another of our facilities based on capacity is significantly more efficient now. In the past what would have required starting over in Microvellum with new products, specification groups and different libraries, now can be as simple as changing a single option for Manufacturing Location, and then processing to the new site's machines," he added.
Also, by utilizing the new library from the start to draft or submit drawings:
The company is able to process and produce preliminary material takeoffs for the Supply Chain team to source materials early. "This is extremely important now more than ever with the surge in material costs and longer lead times," Edmond said.
In addition, "The products, spec groups, and data that drafting puts in from the start, is usable and editable when we go to incorporate field dimensions, redlines, and updates our shop drawings at the same time, giving us accurate 'as-builts' at the end of the job."
Lastly, he added, "Building our standards into our Microvellum library also lowers the barrier of entry and onboarding time for new engineers. We are able to train our engineers in the basics of navigating our library and specifications groups, and we have baked all of the necessary options an engineer needs to interact with into the main Project Wizard interface in Microvellum," Edmond said. The program also allows USA Millwork to use external drafting resources during busy periods.
The company's productivity enhancement was featured in the 2021 WOOD 100: Strategies for Success.
Have something to say? Share your thoughts with us in the comments below.