A new brand of architectural woodwork
April 25, 2019 | 3:32 pm CDT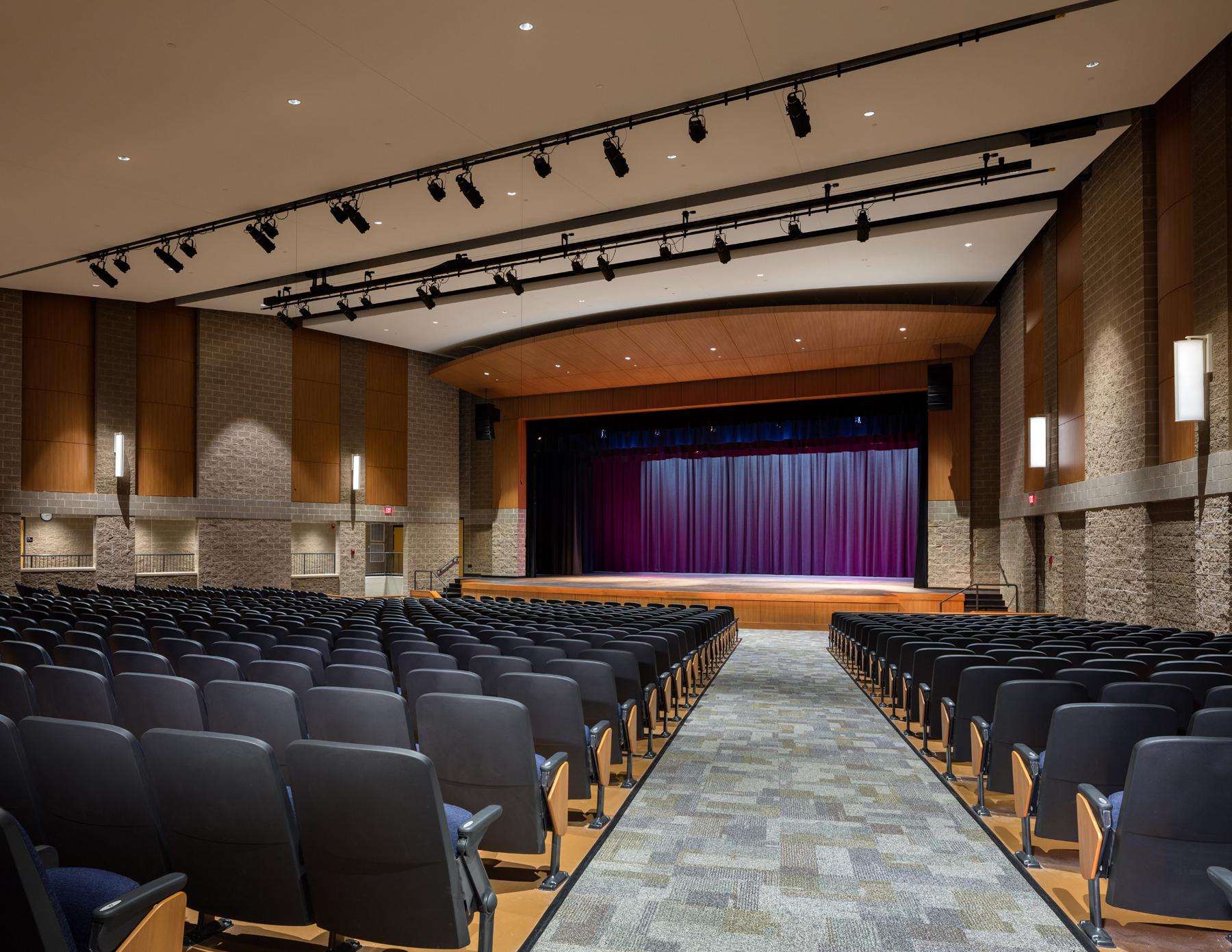 Patrick Dickinson and his team had a vision: To create a unified, nationwide architectural woodwork firm for the complete project management of complex, large-scale projects.
Newly formed and already making its mark, USA Millwork combines the expertise of four longtime regional manufacturers spread throughout the United States: IBS Millwork, O'Keefe Millwork, Cabinets by Design, and Freelance Millwork.  The conglomerate designs, builds and installs projects for the corporate, academic, hospitality, healthcare, entertainment, retail, and multifamily markets.
"The four brands within the USA Millwork portfolio are true leaders within the industry, and together, we have our sights set on becoming America's millwork company," said Dickinson, president and CEO. "We leverage best-in-class construction and installation practices, a nationwide supply chain, and an integrated technology platform across brands to exceed our customer's expectations."
While each brand boasts a specialty, all can produce casework and millwork from solid wood and panel, as well as working with other media.
IBS Millwork produces high-end architectural millwork and casework for a range of corporate customers, including Samsung.
• IBS Millwork produces high-end architectural millwork, including unique ceiling elements. Averaging $350,000, the projects span throughout the Washington, D.C. area and include: AARP, National Geographic, Apple Carnegie Library, DC United, Samsung, Microsoft, Google, Amazon, FedEx, and the Nationals Park. The company has approximately 107 employees at its 60,000-square-foot facility in Manassas, Virginia.
• Located near Minneapolis, projects for the 40,000-square-foot River Falls, Wisconsin-based O'Keefe Millwork average $300,000, and include: Anytime Fitness headquarters, Kraus Anderson offices, the University of Minnesota, Scheels Sporting Goods, EHI (Enterprise, Alamo and National car rental), Carleton College, and Cass Lake Casino. O'Keefe has approximately 60 employees.
• At its 120,000-square-foot facility, Atlanta, Georgia-based Cabinets by Design specializes in laminate and wood casework for labs and educational facilities, as well as architectural millwork. Noteworthy projects include USC Law School, Emory Hospital, Baxter Pharmaceutical, CDC Atlanta, Clemson University, North Fulton Library, Arthur Anderson Law Firm and area high schools. The company has 125 employees.
• Freelance Millwork has approximately 61 employees at the 65,000-square-foot facility in Denver, Colorado. Among its projects, which can average from $25,000 to $2 million, are those for Google, Amazon, Uber, Hyatt, Saratoga Casino, Pepsi Center, BP Denver headquarters, and the Colorado University Boulder Student Commons.
Among the many projects by Freelance Millwork is this reception area at Children's Hospital Colorado, South Campus.
 "A lot of people can make amazing casework," Dickinson said. "It's actually being able to deliver on these highly complex jobs and being able to coordinate with the other trades – that's what really differentiates us."
He added, "We see ourselves as a partner at the general contractor's table, one of the key players on the team. We're providing a turnkey solution  – that's what we're really focused on, and it's as much service as it is product."
Among O'Keefe Millwork's noteworthy projects is the Rough Rider Center, located in North Dakota.
Collaborative effort
What also sets the company apart, Dickinson said, is its "culture, attention to technology and our adaptability – our ability to move projects between locations and take on any project of any size, and do it quickly."
The four brands at USA Millwork share best practices and resources, simplifying the project management process for national and regional commercial turnkey projects. "Our teams of seasoned project managers believe in a disciplined approach to staying on time and on budget. They partner with each customer to make quick decisions and adjustments and offer creative solutions throughout the process," Dickinson said.
At its 120,000-square-foot facility, Georgia-based Cabinets by Design specializes in laminated and wood casework and millwork.
The process also relies on coordination and the integration of technology. USA Millwork is working to standardize its software systems to facilitate company-wide communication, collaboration and coordination. "That's something that we want to develop and roll out across the company, where it's the same systems helping to drive a consistent process," Dickinson said.
In addition to utilizing Microsoft Dynamics' CRM (Customer Relationship Management) system, USA Millwork also relies on Microvellum design engineering software at its facilities. With its open architecture and easily configurable product libraries, "the Microvellum design engineering program, in particular, gives us the ability to move work between locations," Dickinson said. Fully integrated with AutoCAD, the program's modeling and analyzation technology simplifies the company's design and value engineering process, while offering reporting and other capabilities.
Located in the Washington, D.C. area, IBS Millwork offers a range of panel processing, solid wood machining and high-end finishing capabilities at its 60,000-square-foot facility.
"We're a solution provider and while on-time delivery is definitely one of the things we track, it's really on-time completion that's critical – and that's at 100 percent," Dickinson noted. With much of the business through word of mouth and existing customers, the brands' reputations for quality and consistency is of critical importance. 
USA Millwork's four locations are known for their ability to combine handcraftsmanship and technology, with the brands of equipment varying among the facilities. For example, among the equipment utilized at IBS are Schelling, IMA and Komo CNCs. At other locations, Homag, Biesse, Busellato, Holz-Her and SCM equipment are among those used for panel processing, along with a variety of standard milling equipment for solid wood machining. Finishing is also a critical element at the locations, with "color masters" at each site to custom-match to specification.
Based in Denver, Freelance Millwork produces custom millwork and casework at the 65,000-square-foot facility for a range of commercial customers.
 "Our focus on bringing in technology to enable our processes is pretty unique with regard to the level that we're doing it," Dickinson noted. "We have the ability to handle anything – stadium work, hospital work, law firms, corporate offices – from new-age contemporary to more traditional designs. We tackle the full range, and the more complex, the better the project is for us."
A sustainable manufacturer, the Duluth, Georgia-based USA Millwork is also heavily involved in education and recruitment at the high school, vocational and college levels, including internships, as well as scholarship programs. "We've become pretty intentional about it," Dickinson said. "It's something that is critical for the future of the industry."
Using a combination of technology and handcraftsmanship, O'Keefe Millwork produces architectural millwork and production casework, including retail fixtures, at the company's 40,000-square-foot facility in River Falls, Wisconsin.
Have something to say? Share your thoughts with us in the comments below.