21 customer service ideas that work: WOOD 100 Strategies for Success
October 4, 2022 | 9:56 am CDT
Now more than ever, wood products manufacturers must work smarter, and faster than their competitors while providing customer service, quality, and added value. What follows are some of the methods put in place by the 2022 WOOD 100 class, which includes closet and home organization providers, cabinetry and furniture manufacturers, architectural woodworkers, commercial casework, wood component manufacturers, and more.
Now in its 33rd year, the WOOD 100: Strategies for Success highlights the innovative as well as tried-and-true initiatives put in place by 100 North American wood products manufacturers to grow their businesses. Here's what some of them had to say about their customer service strategies: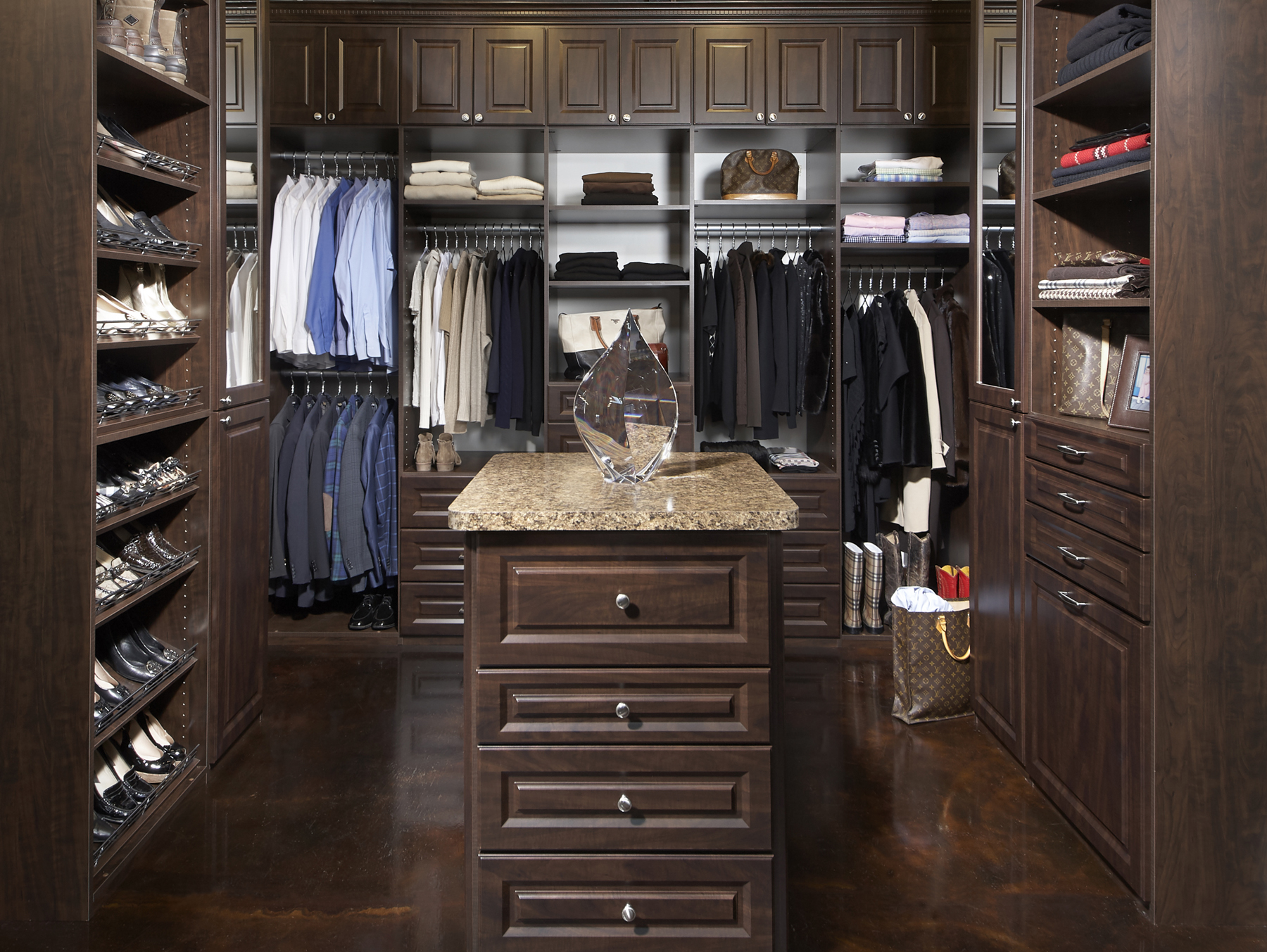 Saint Louis Closet Co., St. Louis, MO — President/founder Jennifer Williams has a small business talk radio segment focused on Customer Service, including "different ways small businesses can turn customers into Raving Fans." The home organization firm also focused on managing its supply chain, plus "added a 'flex date' on our install schedule each week that we can move new construction and remodeling jobs around, as needed at the last minute without jeopardizing our overall install schedule," she added.
Key steps taken last year also included: continuing to brand the firm as "THE" customer service option for custom closets in all marketing materials and press opportunities, and partnering with the local charitable community by donating back a percentage of sales each month to local charities. Sales grew 16.7%, with 2022 and 2023 projections also "excellent."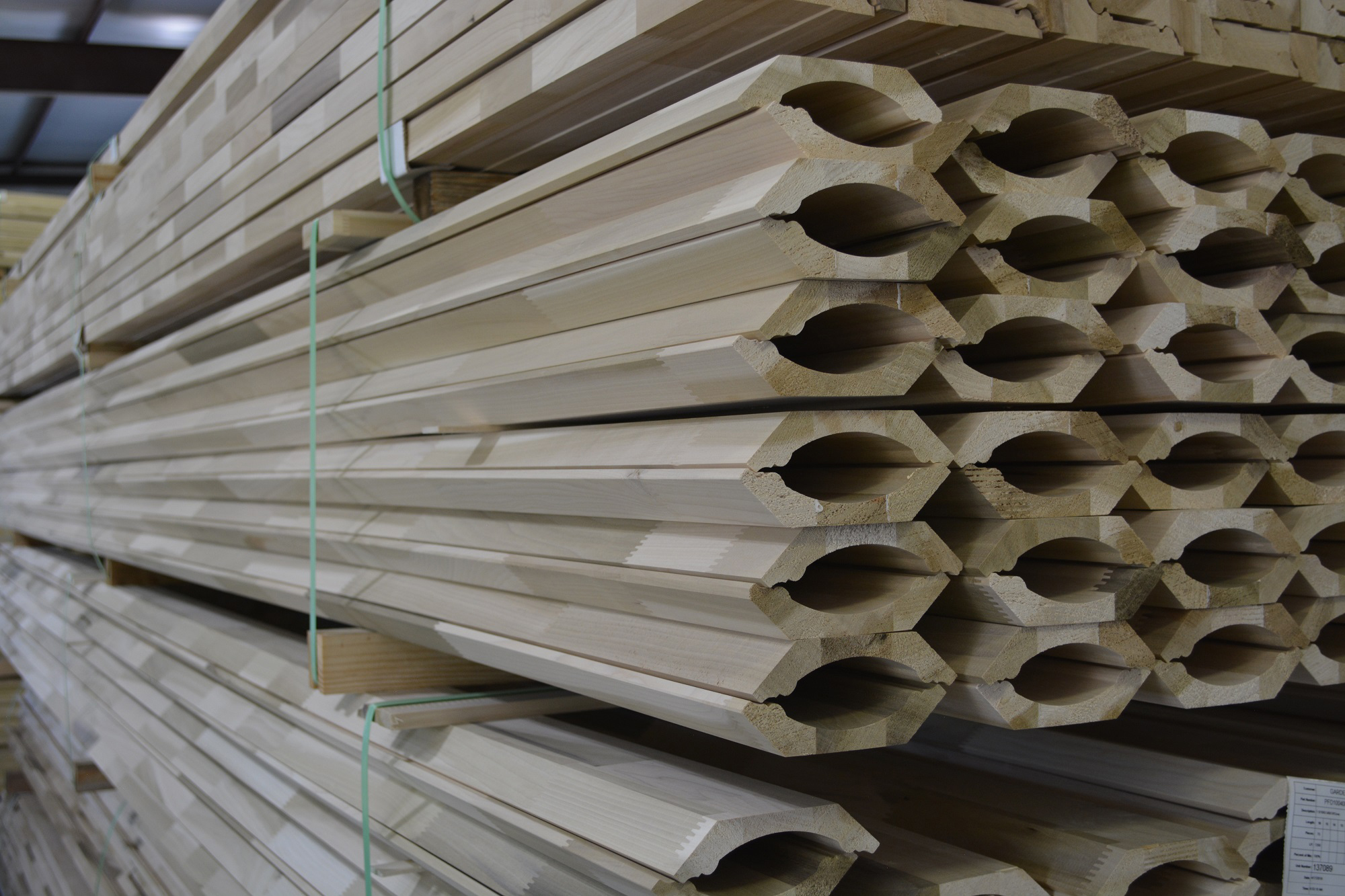 Powell Valley Millwork, Clay City, KY —  "Powell Valley focused our efforts on enhanced communication with our team, our vendors, and our consumers throughout the pandemic," said Michael Thornberry, vice president. "In doing so, we fostered a work environment that was happy and healthy, even though our customer base was demanding increased domestic production due to a global supply chain imbalance."
Sales at the millwork manufacturer grew 13.3%, and projections for 2022 and 2023 are also good. 
To aid production the company invested in a new rip scanner, rip saw and associated material handling, as well as a new Weinig high-speed moulder. Planned investments for 2022 include additional rip saws and a new prime line.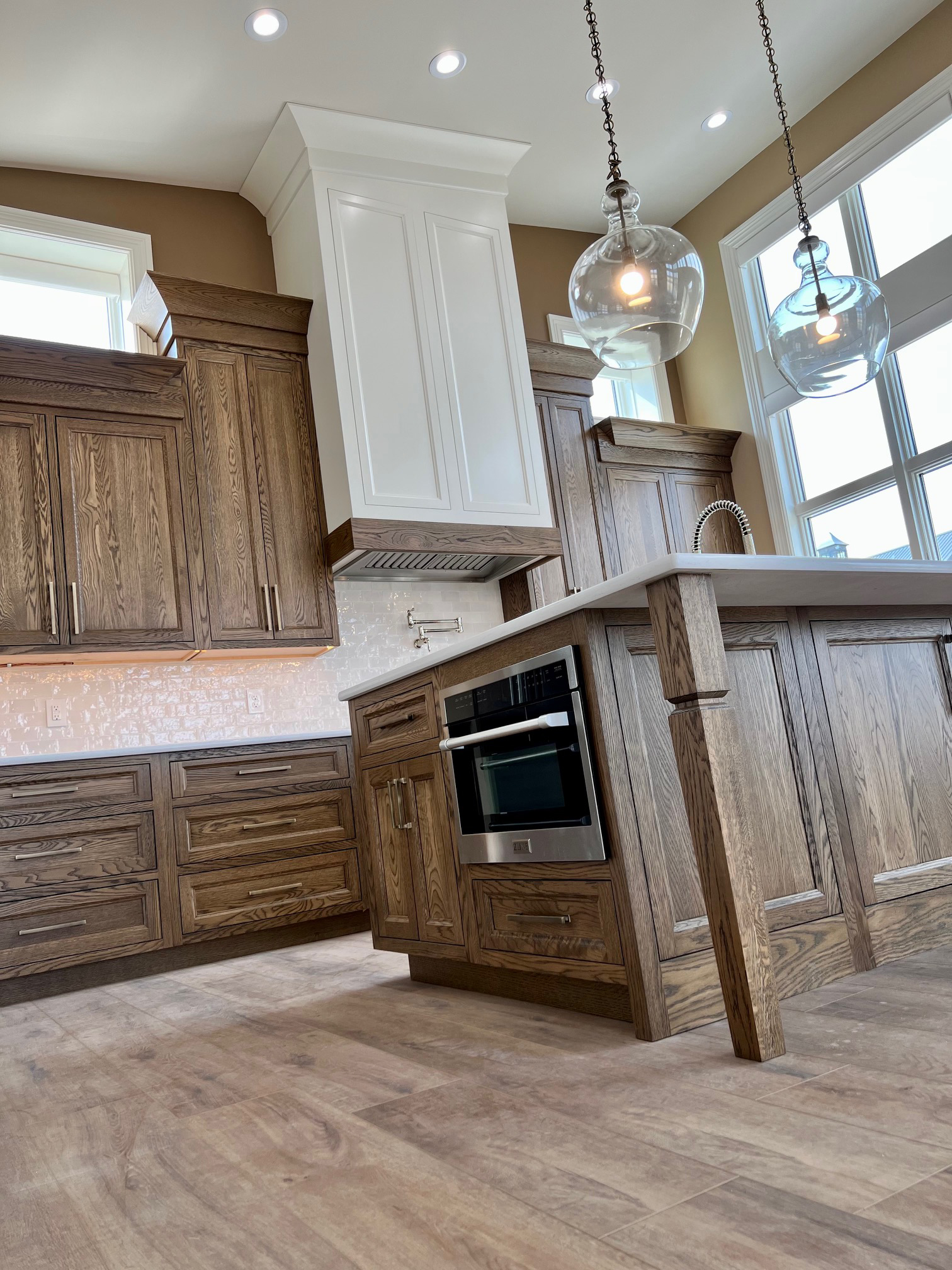 Crossgrain Cabinets & Remodeling, Washington, MO —  The custom cabinet maker "takes the time to sit down and screen the client, while being completely transparent with them about how the issues in the world will impact the longevity of the job," said Matt Weber, owner/operator.  "Being upfront with the truth about back orders and shipping issues, so they know what to expect from the start," also helped grow sales in 2021, with 2022 and 2023 projections also looking good.
"I help design most of jobs that come into my shop working with the client every step of the way. I'm the sole employee in my business where I fabricate, apply finishes in house and install in the client's home," he added.
Crossgrain also upgraded its finishing system to reduce time and increase the quality of the finish. 2022 investments include "a new van equipped with everything needed to make cabinet install days more efficient."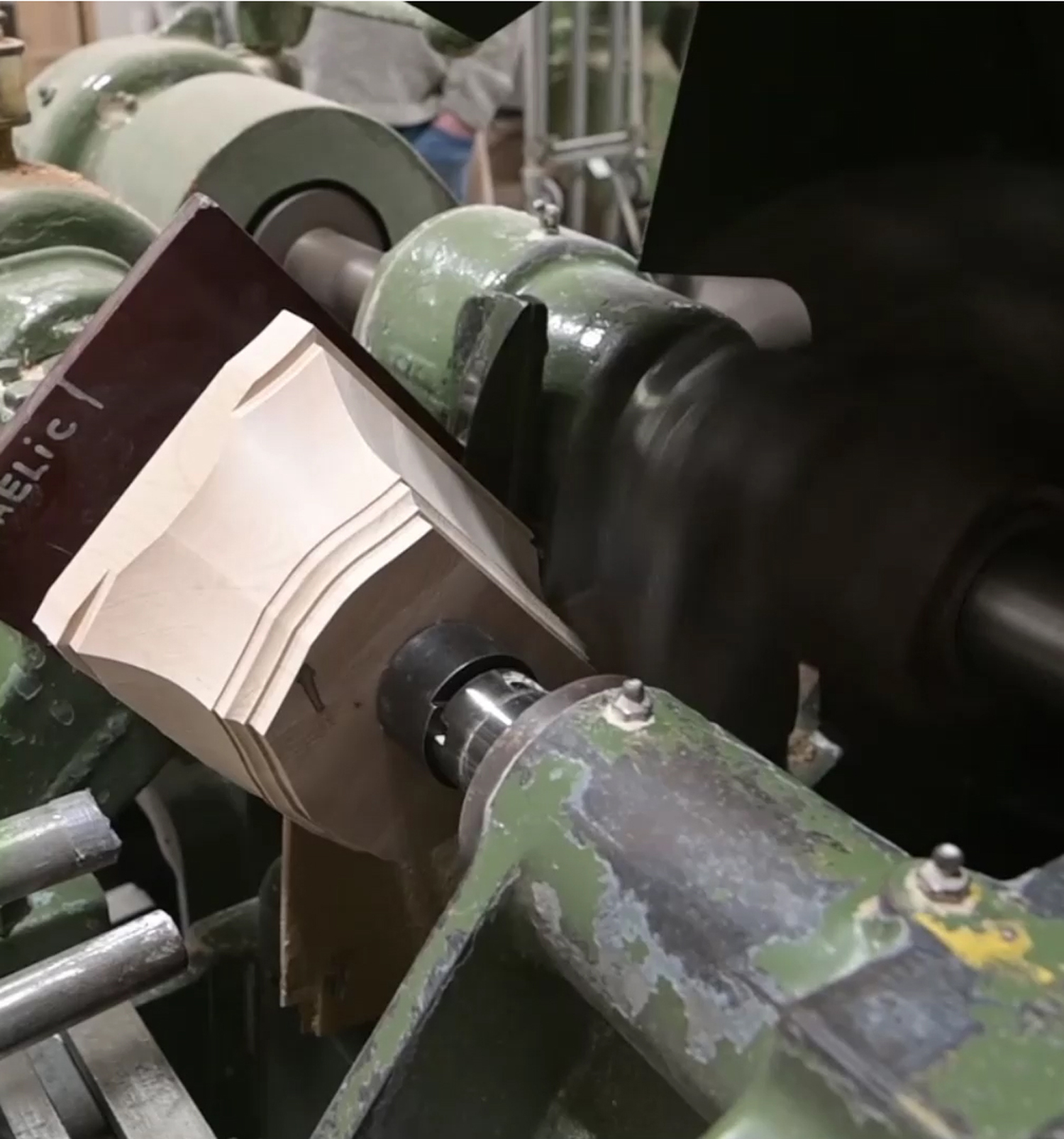 Brown Wood Inc., Lincolnwood, IL —  "Communication was key to gaining and maintaining customers in 2021," said Kathryn Constantine, vice president of the components manufacturer. "We were honest with our customers about what could be supplied and in what time frame. With severe supply chain disruptions, we worked diligently to keep our customers informed about the progress of their orders, turned down business we knew could not meet their expectations, and worked to find alternative solutions." 2021 sales grew 13.0%, with 2022 projections "excellent."
"For our stocking products, we reduced the number of SKUs and increased our safety stock so we could concentrate on maintaining inventory of the product that was most in demand."
The company also plans to purchase warehouse equipment to improve the shipping process and small machinery to aid in its Cut-To-Size program.
More Service Specialists
Brave Custom Woodworking, Manassas, VA
"We continue to treat all our customers, large or small, like they are the most important job we have going on," said Owner Jesse Cline. Projections for 2022 and 2023 are looking good for the company, which specializes in custom cabinetry for every room of the home, also upgraded its pocket hole machine,  purchased a face-frame fastening system and replaced its CNC vacuum pumps.
Cabinetry Concepts, Ramsey, MN
President Erik Manthey credits the custom cabinetry and mantel manufacturer's customer service and "ability to get product done on time," for helping drive sales up 3.2% in 2021, with excellent sales projected for 2022. Helping aid production were investments last year in a new RazorGage saw system and widebelt sander, with a CNC router on the list for 2022.
Eaglecraft Door Inc., Moultrie, GA
"We listened closely to the needs of our customers and helped them meet the demands being placed on them, to achieve successful outcomes for us both," said Rebecca Lewis, CFO of the custom cabinet components maker. "This earned loyalty and strengthened our relationship with customers, to have faced the uncertain times and to have success together." It also purchased in larger volumes to keep costs down and stay ahead of shortages. Sales rose 10.2%, with 2022 and 2023 also looking good.
Burke Architectural Millwork, Livonia, MI
"The expertise of our skilled craftspeople, the perfection of our products, along with our outstanding collaborative customer service are what led to our company's overall success last year," said Kelly Victor-Burke, co-founder/majority owner. In fact, 2021 sales rose 26.8%, and 2022 and 2023 sales are also projected to be good. The custom architectural millwork firm specializes in hospitality, retail, educational-sector projects, and will soon launch Bespoke Closets, a custom closets division.
SEI, Fredericksburg, VA
The closets, home office and cabinetry firm offers turnkey services while "creating to the customer's expectations," said Dave Schiller, president. Future sales also look "excellent."
Bella IMC, Huntertown, IN
"While experiencing material shortages or backlogs we took the leap to change our material supplier/brand while still fulfilling already submitted orders with our previous brand," said Courtney Hogue, Sales and Marketing director. The cabinetry manufacturer was able to maintain its standard lead times. "The brand change significantly helped, however I believe our high standard of customer service/quality control combined with our customization and assembly method (Lockdowel) kept our customers returning and submitting more orders. We have since honed in further on making adjustments to our system and ordering process from submission to customer receiving and that has led to larger orders and even more multi-family projects than in years prior." Sales rose 7.4%.
Diplomat Closet Design, West Chester, PA
"We continue to focus on our culture and invest in our team members. It is a priority that each team member feels valued and empowered, this focus has produced a more cohesive, efficient, and driven team of people in turn generating more opportunities and a higher quality product," said Laura Bryan, vice president.  Sales at the home organization firm grew 14.7%, with 2022 and 2023 projections also excellent. "Our goal is to deliver a remarkable product with a remarkable experience," added Ryan Lindstadt, president. "The level of commitment to the customer experience and the end product are unmatched." 
KG Furniture Designs LLC, New Smyrna Beach, FL
The high-end furniture and casework manufacturer focused on reducing delivery times, customer service and "making customers and employees safe," said Thomas Lodrigues, sales. Investments in a CNC router in 2021, and a new saw in 2022 will aid the production efforts.
Murillo Millworks, Murillo, ON
The pallet, crate and dimension lumber producer's follow through on production and on-time shipments, helped sales grow 9.1%, said Arthur Petersen, owner. Recent investments in grinding and saw equipment should ensure 2022 and 2023 sales are equally good, he added.
CabParts Inc., Grand Junction, CO
"By focusing on customer service and custom products, along with ramping up production from our recently installed Homag CNC, Schelling saw, and Barbaric storage system, we were able to provide ongoing and dependable service to our customers," said Bob Love, president. "We also began investing in software to help us improve customer service and streamline our ordering process to make it easier for customers to quote and order jobs." Sales at the cabinetry and closet component manufacturer rose 20.3%, with 2022 projections also looking good.
Kitchens and Closets by DEA, Tempe, AZ
"Communication is key, now more than ever," said Eric Marshall, owner. "With employee difficulties and supply chain issues we are constantly rescheduling." Despite any issues, sales at the closets manufacturer rose 21.0%, and future projections are "excellent."
Kärvd, Higginsville, MO
"We started focusing more on the needs of the industry and shifted our product line to fill those needs," said Adam Fuhr, CEO. "Our employees got behind our shift and worked hard to scale up production to meet the needs of our customers. That resulted in success for all of us." Investments in additional moulders and glue clamps helped increase capacity, and sales at the cabinet component and moulding manufacturer rose 58.3%.
NT Construction, Inc., Rancho Cucamonga, CA
The cabinetry maker "continued our best lead times and obtained product with as little disruption as possible to keep production up," said Jennifer Uehlinger, manager. NT also increased its product options. Sales rose 8.3%.
Antique & Modern Cabinets Inc., Jacksonville, FL
Vice President Ben Patterson attributes the custom cabinetry and countertop manufacturer's customer service — "our great customers and employees" —  for its increased market share in Northeast Florida." Sales projections for 2022 and 2023 are also good, and the addition of a new CNC router to replace an older one will aid production.
Diamond Case Designs, Inc., Anaheim, CA
"We carefully listen to our customers' needs and pride ourselves on recommending just the right solution to meet and exceed their expectations," said Steve Hartfelder, owner.  2022 and 2023 sales projections are good for the company, which specializes in custom freestanding and built-in furniture solutions.
Roth Wood Products, San Jose, CA
"Even through the COVID pandemic, we were able to maintain our strong customer relationships through virtual and outdoor meetings.  This allowed our sales force to stay healthy and not let projects fall behind," said Kristen Roth Kolstad, president. "We also utilized our long, outstanding relationships with our vendors to help with supply chain issues." Sales projections for the cabinetry firm are "good."
Mystic Scenic Studios Inc., Norwood, MA
CEO Jim Fitzgerald said the contract, retail fixtures and display manufacturer stays successful by focusing its "attention to giving clients great value, delivering on schedule and on budget and managing the challenges of supply chain disruptions to be able to service our clients as they expect."
Read more 2022 WOOD 100: Strategies for Success
Have something to say? Share your thoughts with us in the comments below.