6 popular products to grow sales: WOOD 100 Strategies for Success
October 4, 2022 | 11:08 am CDT
New product lines and innovations are paving the way for increased business opportunities for this year's WOOD 100 companies. Those in the 2022 WOOD 100 include cabinet and casework manufacturers, closet and home organization providers, residential and office furniture producers, architectural woodworkers, store fixture manufacturers, wood component manufacturers, and more.
Now in its 33rd year, the WOOD 100: Strategies for Success highlights the innovative as well as tried-and-true initiatives put in place by 100 North American wood products manufacturers to grow their businesses. Here's what some of them had to share about their product innovations: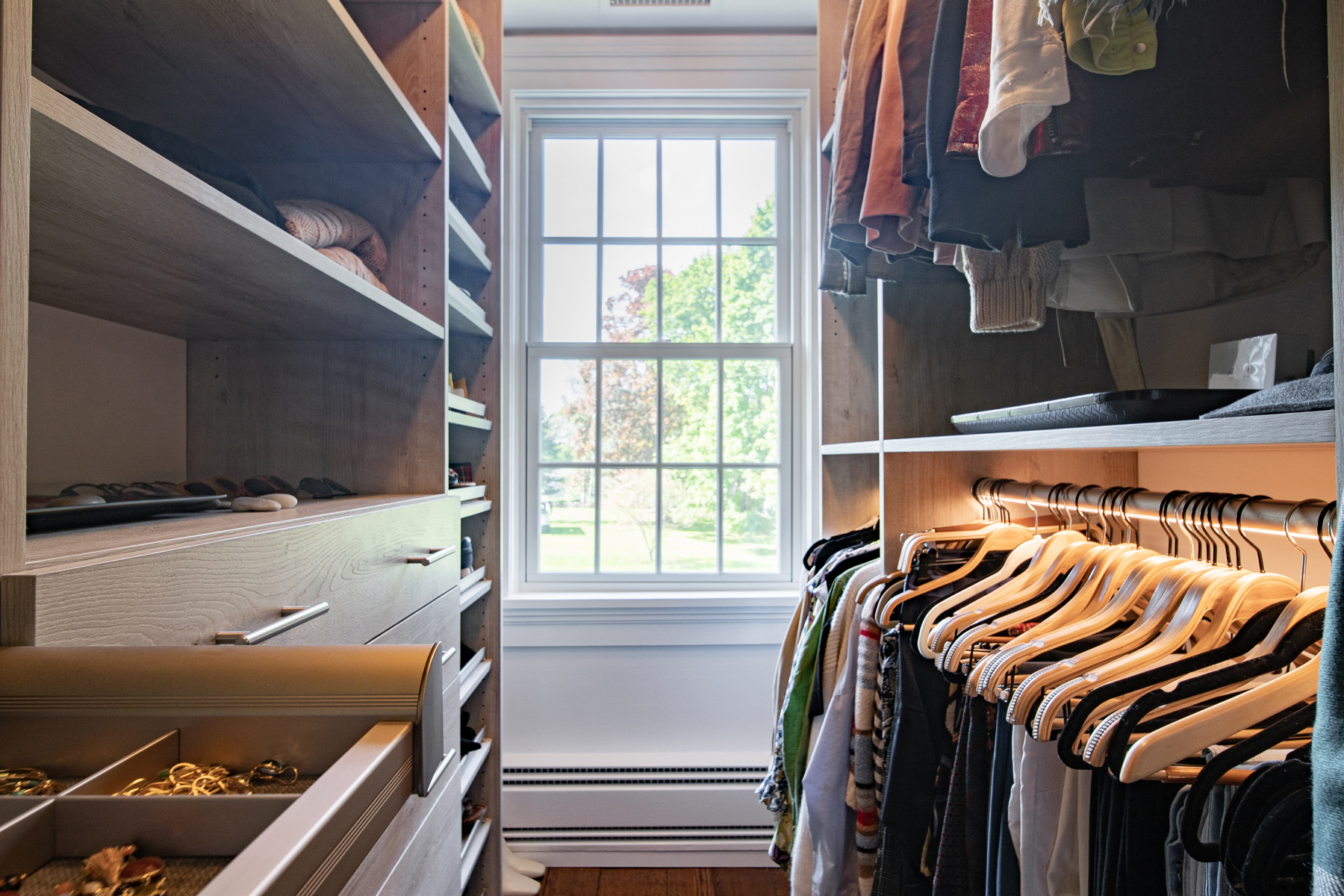 Taghkanic Woodworking/Pawling Closet Co., Pawling, NY —  The company transitioned from a focus on custom cabinetry to closet and storage systems. 2021 sales rose 7.9%, and projections for 2022 and 2023 are "excellent," said Leland Thomasset, CEO.
"We went from 20% of our revenue being closets and storage in 2020 to 90%," he said. "Our current trailing twelve-month revenue numbers are up by over 50% and our net profits have increased as well."  At submission time, YTD revenue was already $664,000.  Pawling Closet manufactures closet and storage systems, including mudrooms, garage cabinets, slat wall and flooring systems, laundry rooms, and pantries.
The company hired a marketing firm to promote and solidify the Pawling Closet Co. brand. "We're also keeping our lead times to 4-6 weeks, which is much lower than the industry average," he added.
More Hot Products
Goebel & Co. Furniture, St. Louis, MO
"Our business saw a massive shift away from our bread and butter of Corporate and Hospitality interiors during the first two years of the pandemic. As a lean and dynamic operation, our pivot into a focus on top-end residential furniture was made possible through vertically integrated manufacturing," said Martin Goebel, president. Plans call for the furniture producer to add a 5-axis Biesse CNC router in 2022.
Ekena Millwork, Clarksville, TX
"We launched over 10,000 new products last year," said Daniel Milkie, director, "and expanded our manufacturing and distribution facilities to account for the new products." The specialty millwork producer also optimized manufacturing to reduce lead times and built key longer-term customer relationships. Ekena also acquired a dozen new CNC machines, numerous saws, and light manufacturing equipment. Sales grew 7.4%, and 2022 also looks good.
Best Damn Doors, St. Thomas, ON
"We developed the attitude of 'we love what you hate,'" said Brad Cairns, owner of the MDF door maker. "We took all the things our customers hated doing and systematically built them into our processes so they no longer had to do them – and we were able to do it at no extra cost to the customer." Investments in robotic sanding and CNC routers aided production. 2021 sales rose 31.8%, and 2022 and 2023 projections also are "excellent."
Indiana Furniture, Jasper, IN
"We're taking Canvas and Gesso to another level of design," said Mike Blessinger, vice president of Sales & Marketing for the contract furniture maker. "Expanding these casegood platforms to include a selection of models and options with premium details allows us to better meet the needs of our customers and their diverse levels of style, all while seamlessly working with our current offering."
Art for Everyday, Toronto, ON
The components manufacturer has added tambour panels for flat and curved surfaces. The tambours are available in seven standard profiles, and each profile comes in four sizes. Custom sizes are available.
Read more 2022 WOOD 100: Strategies for Success
Have something to say? Share your thoughts with us in the comments below.