34 blueprints for good business: WOOD 100 Strategies for Success
October 4, 2022 | 1:53 pm CDT
Managing supply chain and labor issues, expansions, acquisitions, and improved corporate communications are just a few of the ways these WOOD 100 firms have grown sales and improved business. What follows are some of the strategies put in place by the 2022 WOOD 100 class, which includes cabinet and casework manufacturers, closet and home organization providers, residential and office furniture producers, architectural woodworkers, store fixture manufacturers, wood component manufacturers, and more.
Now in its 33rd year, the WOOD 100: Strategies for Success highlights the innovative as well as tried-and-true initiatives put in place by 100 North American wood products manufacturers to grow their businesses. Here's what some of them had to say about their business strategies: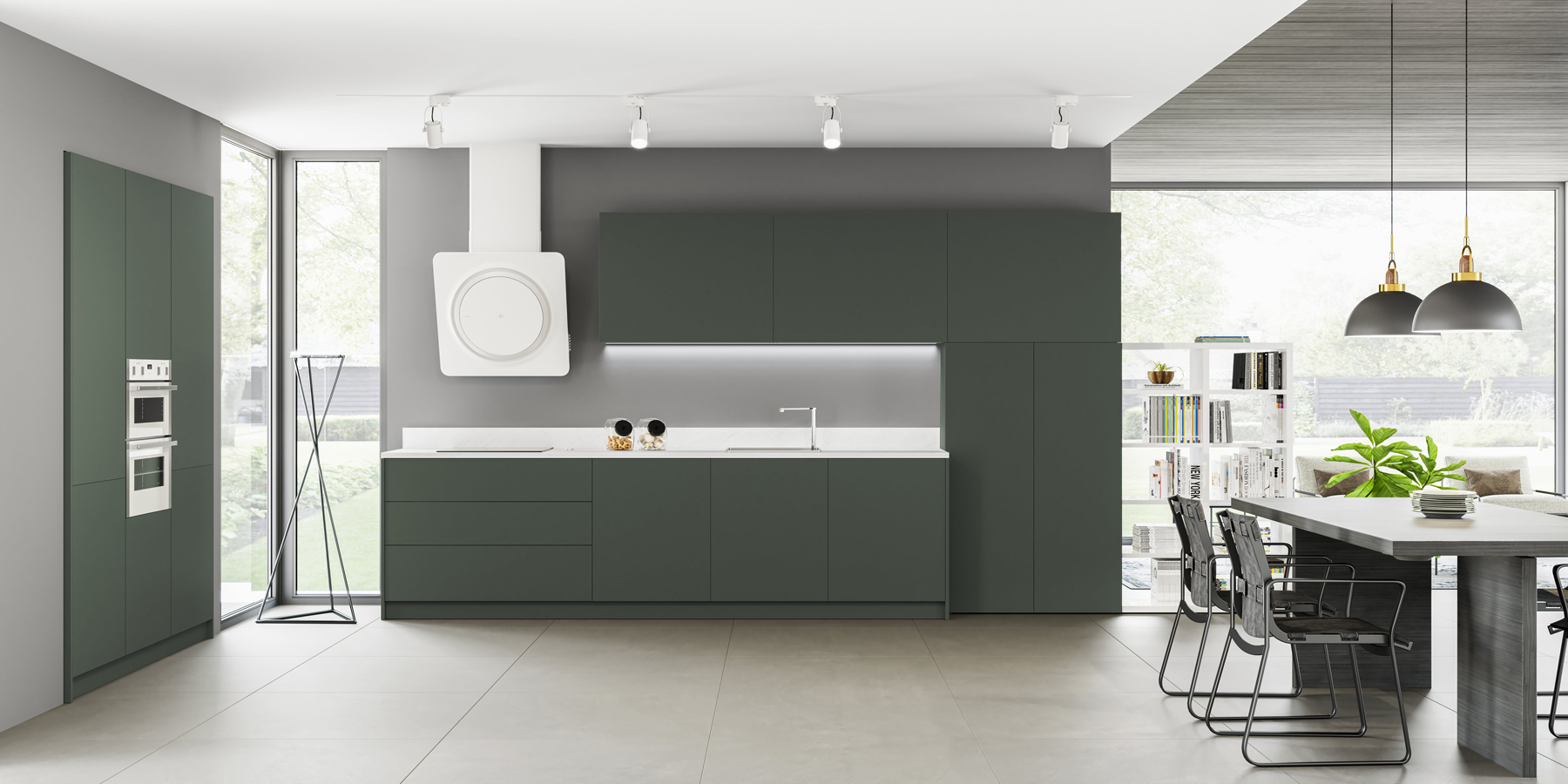 Alvic USA, Auburndale, FL —  The components and furniture panel manufacturer focused on customer service, quality control management and expanded the sales organization, noted Emily LaPointe, marketing manager. 2021 sales grew 33.3%, with 2022 also projected to be "excellent."
The company recently added a made-to-order door collection to its portfolio. It includes the Finger-Pull integrated J-pull profile, the Quadro five-piece Shaker, the Plano edgebanded slab, and the three-piece Corfu door.
"The cabinet door collection elevates Alvic USA to become one of the only luxury manufacturers in the country to provide a full range of components for cabinet professionals," said Kevin McDonald, vice president of Sales. "Our one-stop-shop allows customers to save time, money, and resources with one of the few single-source options in our industry."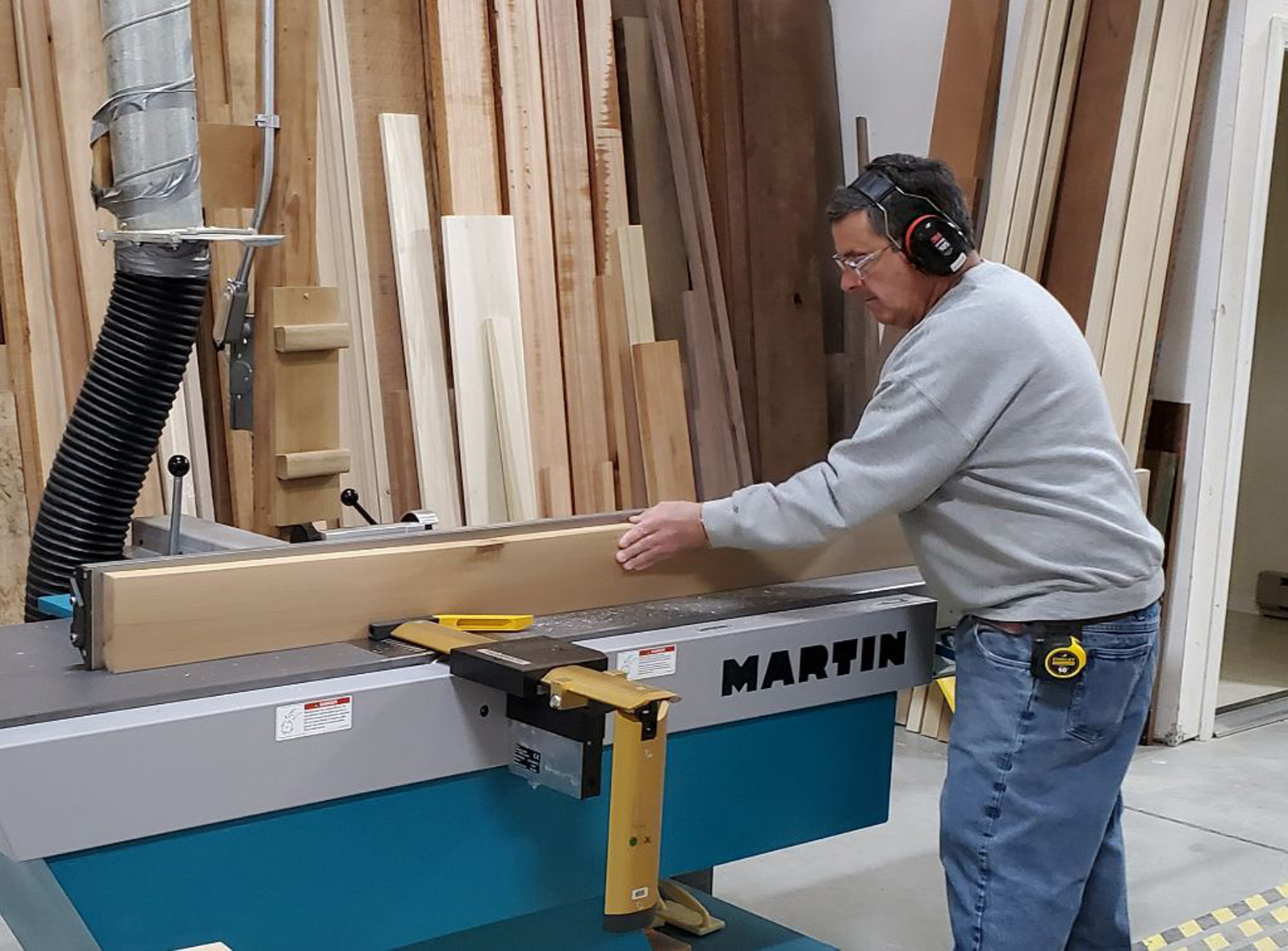 Shaw Woodworking Inc., Cotuit, MA —  James Shaw, president/owner, attributes the custom cabinetry shop's success to "our ability to be creative in dealing with lack of labor, supply shortages, extended lead times and higher pricing, quickly and diligently." 2021 sales were up 1.8%, and projections for 2022 and 2023 are "excellent."
"We established new relationships with vendors addressing supply shortages, lead times, and higher pricing. We also expanded our network and were connected to our suppliers 24/7," and in some cases "over ordered so as to not run out of inventory," he said.
"We also met with each employee, creating a performance compensation package given to them as a way to say thank you for their support, time and commitment to their jobs and Shaw Woodworking during COVID times.  We wanted to show our appreciation for all they have and continue to do for our clients and our business."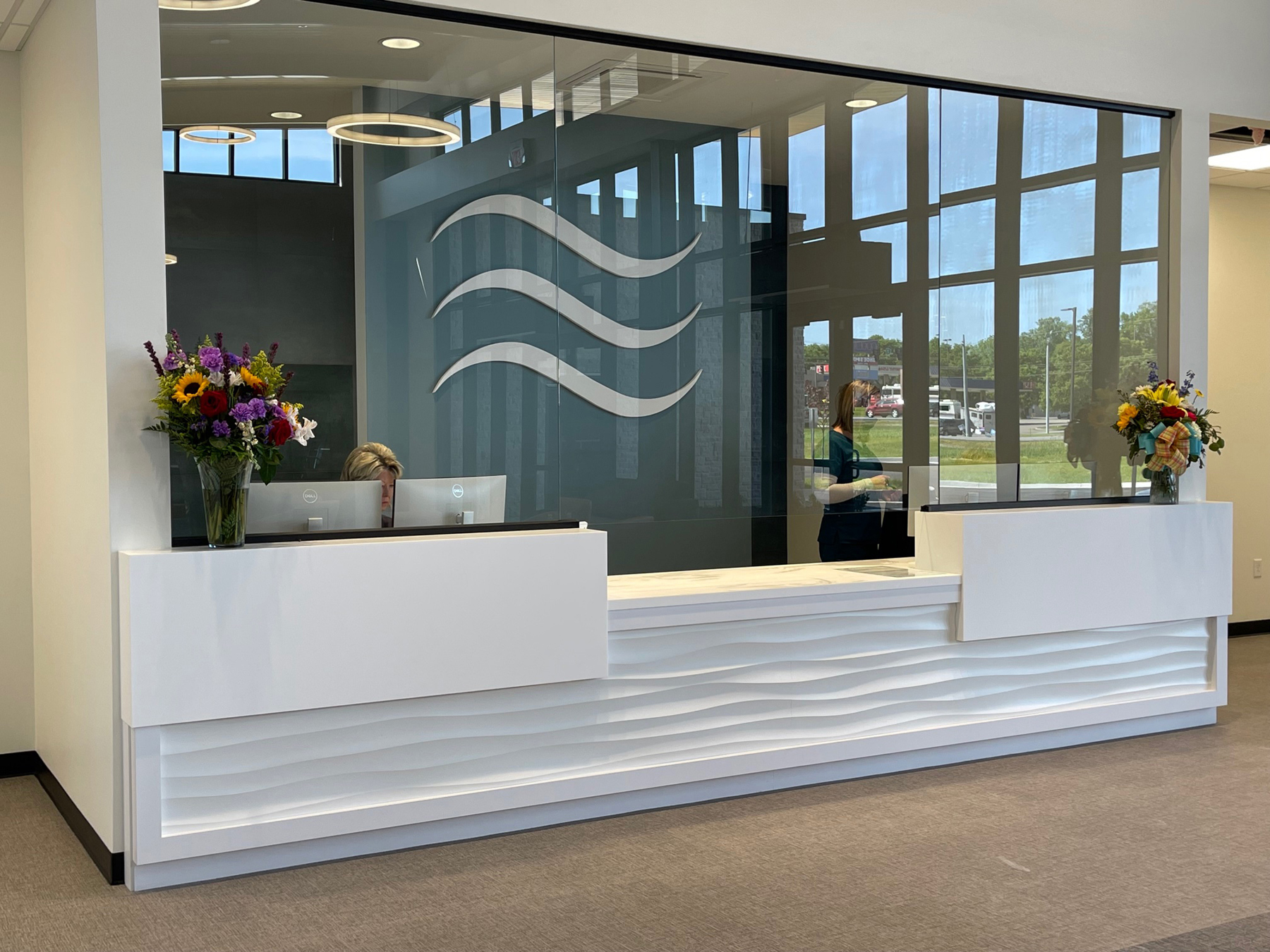 Creative Cabinets LLC, Somerset, KY —  "In the past, we ordered our material just in time to get the job done so we didn't have to stock the material but since COVID and the supply chain problems we started ordering material earlier so when it is time to start a job, we had what we needed," said David Wright, owner. "The only downside was having the space to store it."
The company specializes in commercial cabinetry, but also does some residential. 2021 sales grew 5.6%, and 2022 and 2023 projections also look good.
"We work in a 5,500 square foot shop. We added a new Laguna Smart Shop 11 CNC that helped us to streamline our production, but I think the commitment of all seven of our employees made the biggest difference when it came to getting through the pandemic," he added.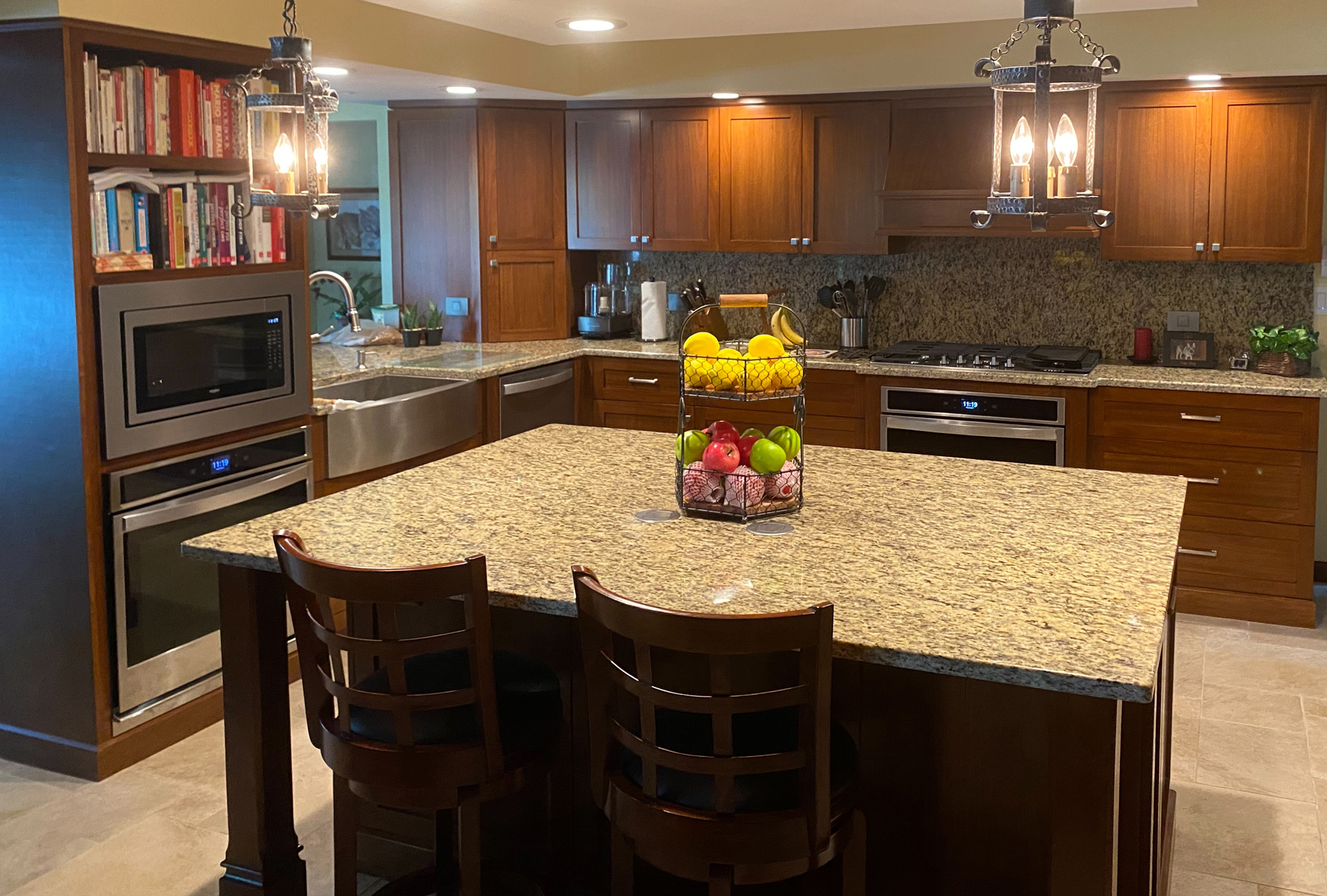 Miller's Millwork Inc., Aurora, IL —  "I was willing to take on projects that challenge, and which advanced my skill levels. I also partnered with new contractors to increase sales," said Michael Miller, president. Projections for 2022 and 2023 are looking good.
The company is a one-man custom shop, specializing in the manufacture and installation of residential and commercial cabinets, countertops, furniture, religious-themed items and lathe turnings. "I also manufacture vintage doors, windows and trim and am working with restoration contractors to meet Historic Society and Landmark specifications."
To provide more manufacturing capability, the company purchased a new shaper and shaper heads "so I don't have to outsource trim or stile and rail doors," and a Laguna edgebander.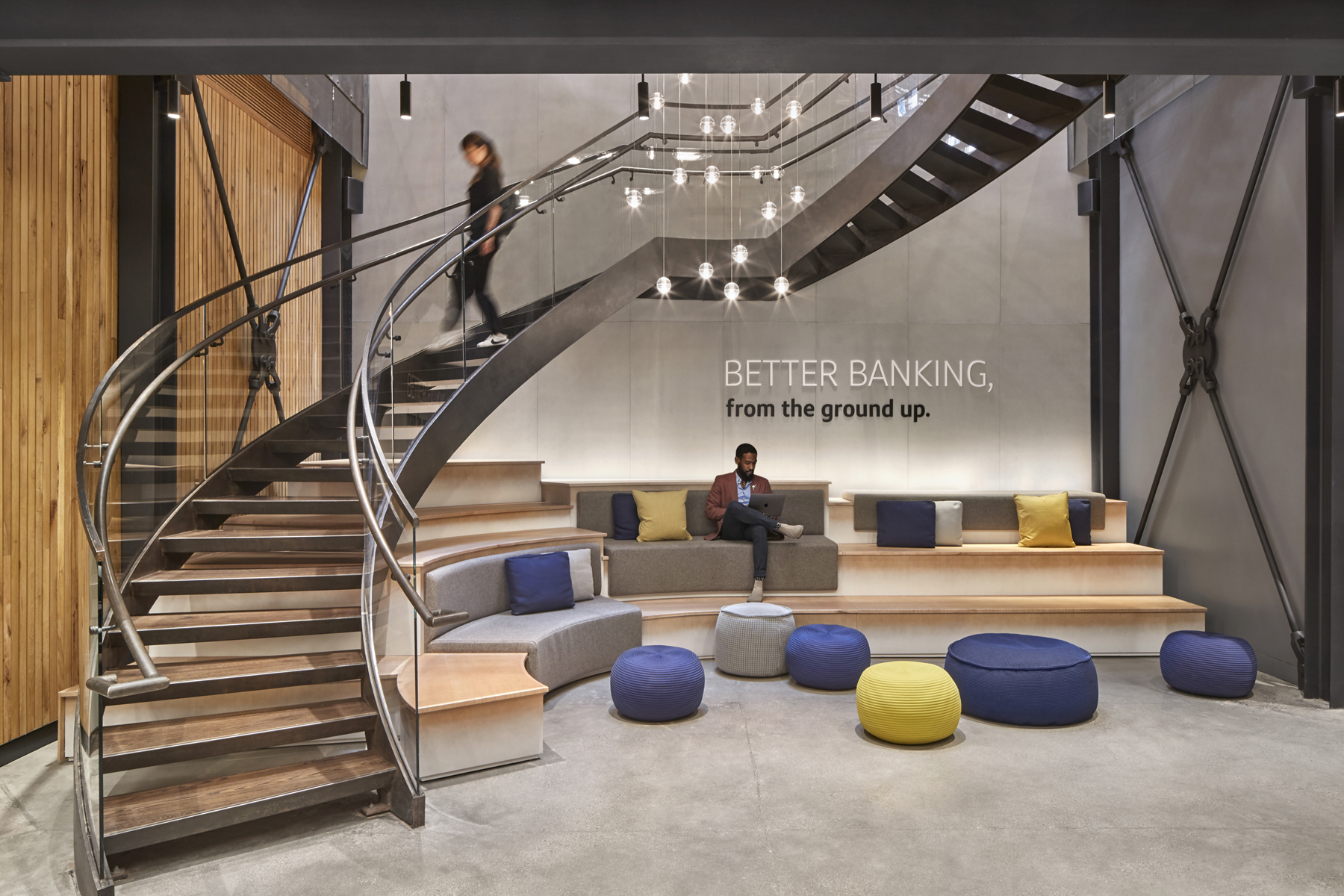 Seven Trees Woodworking, New Holland, PA —  The decision to branch out during — and despite — the pandemic has paid off. In 2020 the company acquired Martin Chair, and "we now provide a full range of custom furnishings to go with our cabinetry and millwork services," said Jarin Smoker, founder and president.
Along with projects for the single-family and multi-family residential sector, business has been booming in the commercial sector, which accounts for roughly three-quarters of the volume. Many of the private-label chairs also are targeted for use in education and commercial markets.
"We shut down for about a month during the pandemic, but we've been busy on both the commercial and residential sides ever since. We've added people, we've added capacity and sales — we've definitely grown," he said. 2022 sales are projected to hit roughly $5 million, with 2023 expected to be even higher."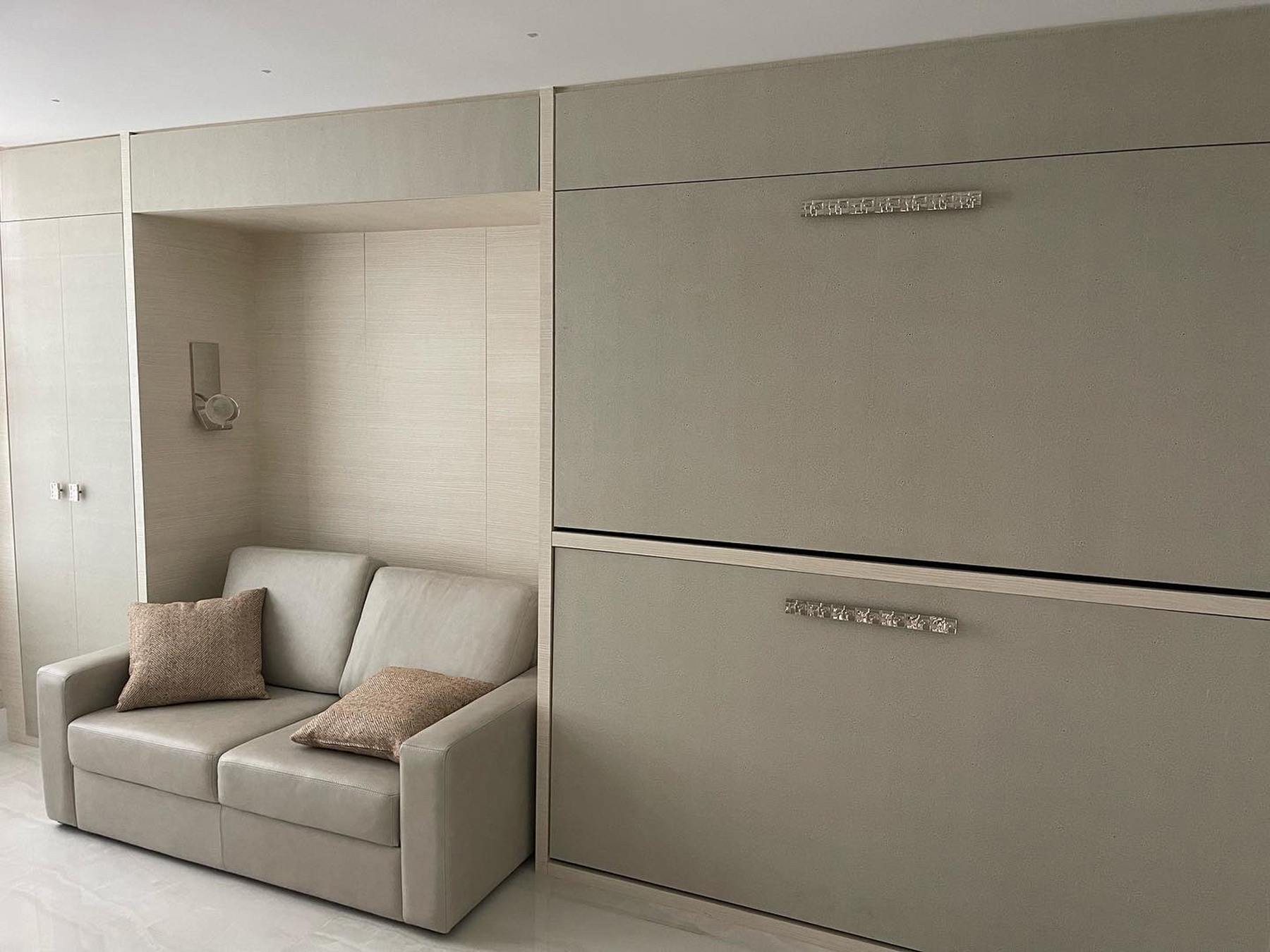 Morantz Custom Cabinetry Inc., Lauderdale Lakes, FL —  "We have focused our energy on new construction for homes in the $3 million to $10 million range and condo renovations for snowbirds from Northern America and Canada that have second or third homes in Florida," said Tzvi Morantz, president and owner of the custom cabinetry firm.
Sales for the company grew 22.3% last year and 2022 also looks to be "excellent," due in part to improved productivity, including the purchase of a Homag edgebander and new pocket hole machine, and enhanced product offerings. "We have [sought] out vendors that carry products that are innovative and creative and who carry inventory to back up our needs," including reprocessed leather, suede and creative laminates, textured Italian panels and unusual finishes.
More Master Plans
ConceptWorks Inc., Elkhart Lake, WI
"Our company culture embraces an 'improvise, adapt, and overcome' mentality. The last several years required us to live that motto. With change comes opportunity. The nimble and adaptive team that we've compiled enables us to clear hurdles without losing our stride," said Adam Schneider, president and CEO of the architectural millwork and fixtures firm. "We have a very diverse mix of customers and are constantly embracing new opportunities. This diversity, coupled with a healthy backlog enabled a record sales year in 2021." Also aiding production has been the purchase of a Homag edgebander and sander.
Twin Oaks Custom Cabinets, Neosho, MO
"We have always strived for great customer service, but we have also worked on our team's culture. This has made us a stronger team that has only helped bring better customer service," said Doug Addy, director of Business. Sales at the custom cabinet firm rose 23.7%, with 2022 projections also good. Recent purchases include a flatline robotic sprayer and edgebander, with a CNC router on the docket for 2022.
Reborn Cabinets, Anaheim, CA
CFO Anthony Nardo credits, "setting goals, monitoring and maintaining the metrics associated with achieving the results," for helping the cabinetry and refacing manufacturer achieve 39.0% sales growth. "This includes all departments, from marketing and sales, recruiting, through manufacturing." President Vinny Nardo also cited "teamwork, and employing people who enjoy their job." 2022 and 2023 projections are good, with purchases of an SCM edgebander, Stefani KD FRT and Gannomat Express S1 CNC drilling and inserting machine, aiding production.
The Bar Store Canada Inc., Fergus, ON
Steve Humphries, owner/designer, credits customization, service and flow for spurring the home bar maker's 27.0% sales growth; 2022 and 2023 projections are also "excellent." "Every bar is different and we incorporate any idea the client brings," he said. "We also have cut out suppliers where possible. The more we can do in the shop eliminates supply chain issues and increases flow. Flow is often undervalued, in my opinion, when dealing with custom projects."
Wellborn Cabinet Inc., Ashland, AL
The cabinet manufacturer focused on "adjusting sale prices, adjusting production schedules due to labor, material, and sales issues. We worked to find alternate materials to curb some of the supply chain issues," said Kasey White, public relations specialist. Sales grew 7.0%, with 2022 and 2023 projections also good.
Decker Wood Werks, Fletcher, NC
"We're using only domestic lumber products, hiring skilled craftsman, and implementing lean manufacturing," said Kevin Decker, founder of the custom cabinetry shop. The strategy worked as 2021 sales rose a whopping 67.3%, and 2022 and 2023 projections also look great. "We also moved a few times to accommodate the greater demand, and went from a 1,200-square-foot shop in 2020 to currently a 12,000-square-foot shop today." Recent purchases include an SCM 5x12 CNC, Cantek drawer notcher and Belfab 20-HP dust collector.
EcoDomo, Gaithersburg, MD
CEO Christian Nadeau attributed the doubling of sales in 2021 to hard work, marketing, employee retention and logistics management. 2022 and 2023 projections are also "excellent," he said. The company specializes in leather cabinetry, leather wall panels and components.
Coates Creek Cabinetry, New Lowell, ON
"We hired a project manager to work solely with the scheduling of projects and client communication. This allowed me to spend more time out on the shop floor keeping a keen eye (and hand) on production and quality control," said Jeremy Van Severen, owner. 2021 sales at the custom cabinetry and furniture shop grew 19.4%, with projections for 2022 and 2023 "excellent."  "We also purchased and warehoused material for the entire year to avoid the shortages/unavailability of products. This helped us to be ready for all projects and prevent any downtime waiting on goods to arrive." Also purchased was a Felder Creator 950 CNC and a vacuum bag to press veneers, with more items planned for 2022.
Northway Industries Inc., Middleburg, PA
Elwyn Peachey, president & CEO, credits "investments in people, equipment and systems," for helping spur sales at the contract manufacturer. 2022 and 2023 projections are also looking good. The company, which specializes in OEM components, commercial casework and office furniture, recently purchased an automated load/unload CNC machining center and made improvements in dust collection.
Elipticon Wood Products Inc., Little Chute, WI
"We've decided that teams is the only way to run a business. All our decisions are delegated to those who actually do the work," said Joe Hanson, president. "For each opportunity we come across, we form either a team or task force that builds a cross-functional group, that goes through the same process to identify the opportunity, work through issues, and solve it." Sales at the 100% employee-owned millwork company rose 26.8% in 2021, with projections good for 2022. Purchased in 2021 was a Raimann ripsaw, with a second ripsaw, chop line, third moulder and dust collector on the docket for 2022.
PM Retail, Toronto, ON
The company acts as a manufacturer and subcontractor of store fixtures and millwork components for the retail industry. "Our clients are designers and members of the industry who do not possess manufacturing of their own," said Ted Hope, president. "We learn our client's business and run the projects as if they are our own." Sales projections for 2022 and 2023 are good, he added.
REHAU Industries, Sturgis, MI
"We increased our production capacity and expanded our range of surfaces," noted Susanne Martin, Marketing manager. Sales rose 26.7% for the cabinet door and finished panels producer. The company expanded its warehouse and introduced vacuum-lift equipment "to be more efficient and reduce risk of damage," and is looking to add another zero-joint edgebander in 2022.
Hay's Woodworking Group Ltd, Mississauga, ON
Owner Christopher Hay credits his employees' skills – "quality and quantity" – for the residential millwork firm's success. 2021 sales grew 25.0% and projections for 2022 and 2023, he said, are also good.
MacDonald & Owen Lumber Co., West Salem, WI
Haley Sunderland, Marketing & Communications manager, credits the components and dimension lumber company's adaptability and employee engagement for its success. The company also improved its processes for recruiting, hiring and training, made system and process improvements to increase quality, speed and accuracy, and invested in new technology. "The results: We've reached our target head count, created a better succession plan, increased our work capacity, and improved our training processes/production processes."
Articulate Wood Creations LLC, Medina, OH
"Our principal market is servicing school music rooms with storage and organizational products. We took an aggressive stance reducing our lead times in order to field every available order in light of diminished school orders. Additionally, we expanded into the production of spec apartment kitchen cabinetry," said Gregg Levin, vice president. Sales grew 16.7% for the wood, veneered and TFL components manufacturer.
F.C. WoodWorks Inc., Sunnyside, MB
"Consecutive raises to keep up with inflation has helped keep employee retention," said Rick Mostert, president of the architectural woodwork firm. Sales grew 12.5% in 2021, with projections for 2022 and 2023 also good.
Quanex Custom Components, St. Cloud, MN
"We were successful due to the dedication of our employees to manage through the various supply chain challenges presented by the pandemic," said Cristina Murray, director of Marketing. "We worked with our management team to identify alternative work schedules and shifted operations that afforded us greater flexibility in responding to customer needs.  Our open communication with customers allowed us to provide both imported and domestic substitute products to meet the demand of our customers." Sales rose 14.6% for the components maker.
Ncom Systems, Houston, TX
Jon Abmeyer, director, credits employee skills and efforts in "creating customer confidence and customer value," for helping drive sales at the custom office furniture manufacturer. 2022 and 2023 projections are also "excellent." Aiding the productivity is the recent addition of a second panel saw and spray booth, while a CNC router is planned for 2022.
Egger Wood Products, Lexington, NC
The components and decorative panels producer has announced plans to expand its facility, including the addition of a third laminating line. The company has also been recognized for Excellence in Safety, including in 2021 by ENR (Engineering News Record).
Artisan Custom Closets, Marietta, GA
The custom closets and storage systems manufacturer was named Small Business of the Year by the Cobb Chamber of Commerce. Sales grew 36.1%, with projections for 2022 and 2023 also high. "With 20,000 customers in the Atlanta area, the team's strong work ethics, professionalism, and quality of workmanship have expanded the business to new heights," said Lisa Carlquist, president.
Conestoga Wood Specialties, East Earl, PA
The cabinetry manufacturer has enhanced its mobile-friendly Customer Business Portal (CBP). Customers can quickly view and turn quotes into orders, update line items, access debit/credit memos and view shipping information, 24/7. 2021 sales grew 6.3%, and 2022 and 2023 also look good.
Woodgrain, Fruitland, ID
The millwork manufacturer has been on an acquisition spree, including a door manufacturer and most recently, a building products distributor. The vertically integrated company's family of products includes lumber, composite panels, millwork and moulding, doors and windows, animal bedding, and heating pellets, as well as 32 distribution centers – and counting – located throughout the United States.
Eastern Millwork, Jersey City, NJ
The architectural millwork firm has partnered with Hudson County Community College to create the Holz Technik apprenticeship program.
Vanguard Furniture, Conover, NC
The residential furniture manufacturer announced plans to invest more than $5.9 million to expand its upholstery manufacturing operations in Morganton, North Carolina later this year.
Sherrill Furniture, Hickory, NC
The furniture manufacturer's "Get It Custom, Get It Quick" initiative offers more than 450 custom casegoods that can ship within four to six weeks. The four brands are Hickory White, Lillian August, Mr. & Mrs. Howard and CTH-Sherrill Occasional.
Dura Supreme, Howard Lake, MN
Involved in the community, the cabinet maker also hosts an annual Kids Switch Day for employees' children and grandchildren, including a factory tour and a chance to build cabinets.
Taylor Guitars, El Cajon, CA
Fast Company named the guitar maker the 9th Most Innovative Manufacturing firm in the world based on its sustainable initiatives.
Andersen Corp., Bayport, MN
The 332,000-square-foot expansion will double the size of the window and door company's Value-Add Center in Cottage Grove, Minnesota, which was built in 2020 to support the growing demand for Renewal by Andersen products.
Read more 2022 WOOD 100: Strategies for Success
Have something to say? Share your thoughts with us in the comments below.