11 marketing methods to grow sales: WOOD 100 Strategies for Success
October 4, 2022 | 3:57 pm CDT
Social media, advertising, targeted promotions and community service endeavors are just some of the ways these 2022 WOOD 100 manufacturers keep their company names and brands at the forefront of customers' minds. What follows are some of the strategies put in place by cabinet and casework manufacturers, residential and contract furniture producers, wood component manufacturers, closet and home organization providers, architectural woodworkers, store fixture manufacturers, and more.
Now in its 33rd year, the WOOD 100: Strategies for Success highlights the innovative as well as tried-and-true initiatives put in place by 100 North American wood products manufacturers to grow their businesses. Here's what some of them had to say about their marketing strategies: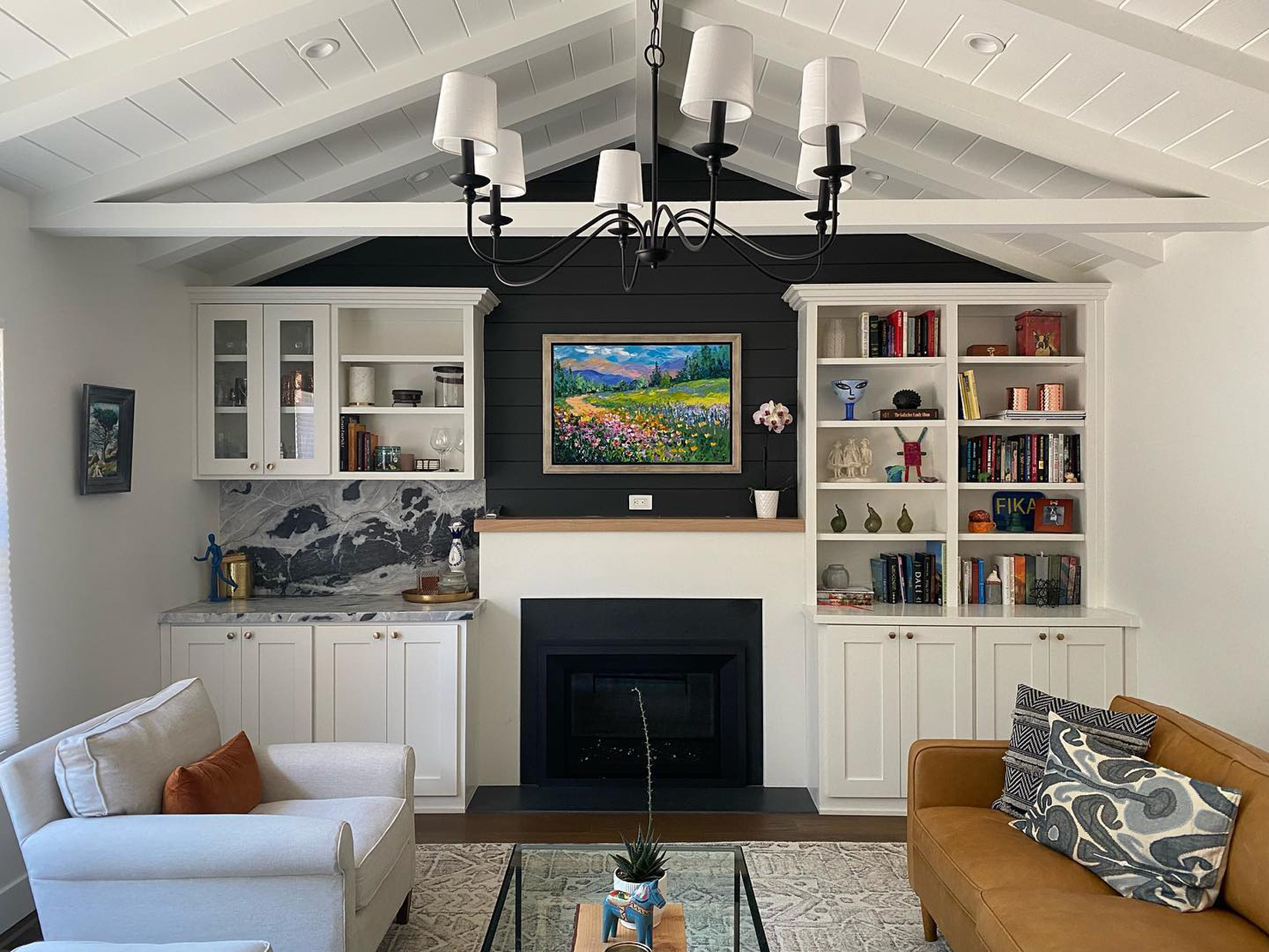 Weber Co., Lodi, CA —  "I really believe marketing online through Facebook has really made a difference in our footprint," said April Morse, president of the custom cabinetry manufacturer. "I have been able to get in front of more eyes of people who might not know about our shop and what we build and can do."
2021 sales grew 30.1% and 2022 is projected to be just as good, especially as consumers continue to invest in products for the home. Weber creates entertainment centers, home offices, and window seats, along with custom cabinetry for kitchens and bathrooms.
Morse said Weber also is looking to purchase equipment in 2022, including another band saw, SawStop table saw, and edge sander. "We will be conducting a woodworking class for the local high school in our shop by the end of the year and we will need additional equipment."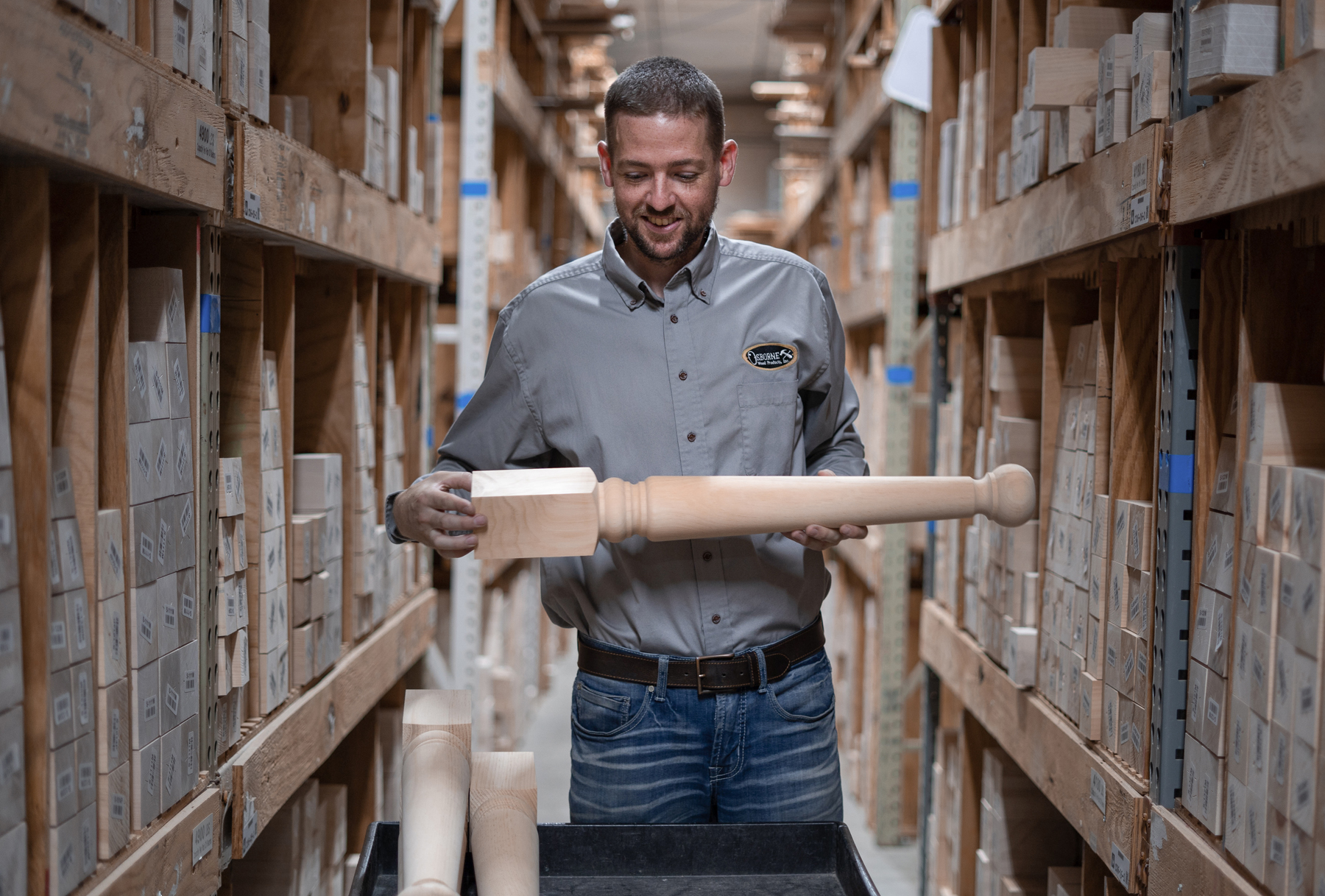 Osborne Wood Products Inc., Toccoa, GA —  The relaunch of the company's website in August 2021 has paid big dividends for the components manufacturer. "We have utilized the enhanced capacity of the new website to provide an enhanced customer experience, better product organization, video integration, and search enhancements," noted Jeremy McClain, director of Marketing.
"As a result, we have seen improved conversion rates on the website and a larger percentage of total orders converting from the website." 2021 sales rose 2.7%, with projections for 2022 and 2023 considered "excellent."
Osborne provides high-quality decorative component parts to the furniture and kitchen and bath industry, including legs, carvings, corbels and moulding.
More Top Marketers
Millwork on 31st, Charlotte, NC
The architectural millwork and casework manufacturer promotes its ability to be a "one-stop shop for the general contractor," said Tony Everett, president. "We also focus as a 'Team of 40' to take on the world." Sales rose 25.0% in 2021, with 2022 and 2023 projections also "excellent."
Peachwood Custom Cabinets Ltd., Edmonton, AB
The custom cabinet and millwork manufacturer overhauled its advertising program and added key equipment, noted Mark Smithies, president. The result: 19.8% sales growth in 2021, with 2022 and 2023 projections also looking "excellent." Key purchases included a PUR edgebander with corner rounding capabilities in 2021 with a nested-based CNC router on the docket for 2022.
Cabinet Solutions Inc., Hickory, NC
Owner Chris Robinson credits online sales, particularly effective during the pandemic, for the 33.3% sales growth by the manufacturer of custom cabinetry for the kitchen, bath and other rooms. Looking ahead, projections are also good.
eSolutions Furniture Group, Sherbrooke, QC
Bestar and Bush Furniture Industries changed the corporate name in 2021 to reflect its plans "to propel the sale of residential and commercial furniture on the international market through cutting-edge e-commerce solutions." The renaming comes just over a year after Bestar purchased Bush. Both companies specialize in the manufacture of ready-to-assemble furniture.
Ashley Furniture, Arcadia, WI
Since 2017, the residential furniture giant has partnered with Tempur-Sealy to give active duty and retired warriors a perfect night's rest as part of its Operation Shut Eye corporate social responsibility initiative. In 2021 1,658 mattresses were donated. "It's our way to say 'Thank you for your service.'"
Gat Creek, Berkeley Springs, WV
The residential furniture manufacturer offers 3D configurable models, AR, and virtual photography options on its website, to facilitate e-commerce. "We manufacture nearly every product to order in the customer's choice of maple, cherry, ash, walnut, and two types of painted finishes," said CEO Gat Caperton. "In order to unlock all the possible combinations for our customers, we have to show them." 2021 sales rose 20.8%.
Northern Contours, St. Paul, MN
Sales rose 4.2% for the manufacturer of cabinetry and commercial components. An enhanced website promotes new materials including SmartMatte 3DL, the production capabilities and product offerings. Customers are also invited to "follow us" on social media for trends and design inspirations.
Steelcase, Grand Rapids, MI
The contract furniture giant was recognized by The Civic 50 as one of the fifty most community-minded companies in the United States. Sponsored by Points of Light, The Civic 50 ranks companies with annual revenues of at least $1B in four areas: investment of resources, integration across business functions, institutionalization through policies and systems and impact measurement. "We're delighted to be recognized for the work we've done in the communities where we live and work through our ESG efforts," said Beth O'Shaughnessy, senior vice president.
Flexsteel, Dubuque, IA
Continuing its momentum of a customer-focused vision, "In recent months our retailers participated in Voice of the Customer feedback. In total, we completed over 600 live interviews and 500 surveys. Throughout this process, we have implemented the ideas we collected for improvement were attainable for our retail partners," said David Crimmins, vice president of Sales for the residential furniture firm.
Read more 2022 WOOD 100: Strategies for Success
Have something to say? Share your thoughts with us in the comments below.