11 ways tech investments improve production: WOOD 100 Strategies for Success
October 4, 2022 | 11:33 am CDT
Investing in technology leads to improvements in quality, consistency and speed of production. What follows are some of the machinery and supply investments put in place by the 2022 WOOD 100, which includes cabinet and casework manufacturers, closet and home organization providers, residential and contract furniture producers, architectural woodworkers, store fixture manufacturers, wood component manufacturers, and more.
Now in its 33rd year, the WOOD 100: Strategies for Success highlights the innovative as well as tried-and-true initiatives put in place by 100 North American wood products manufacturers to grow their businesses. Here's how investments in technology helped these companies improve their productivity and profitability: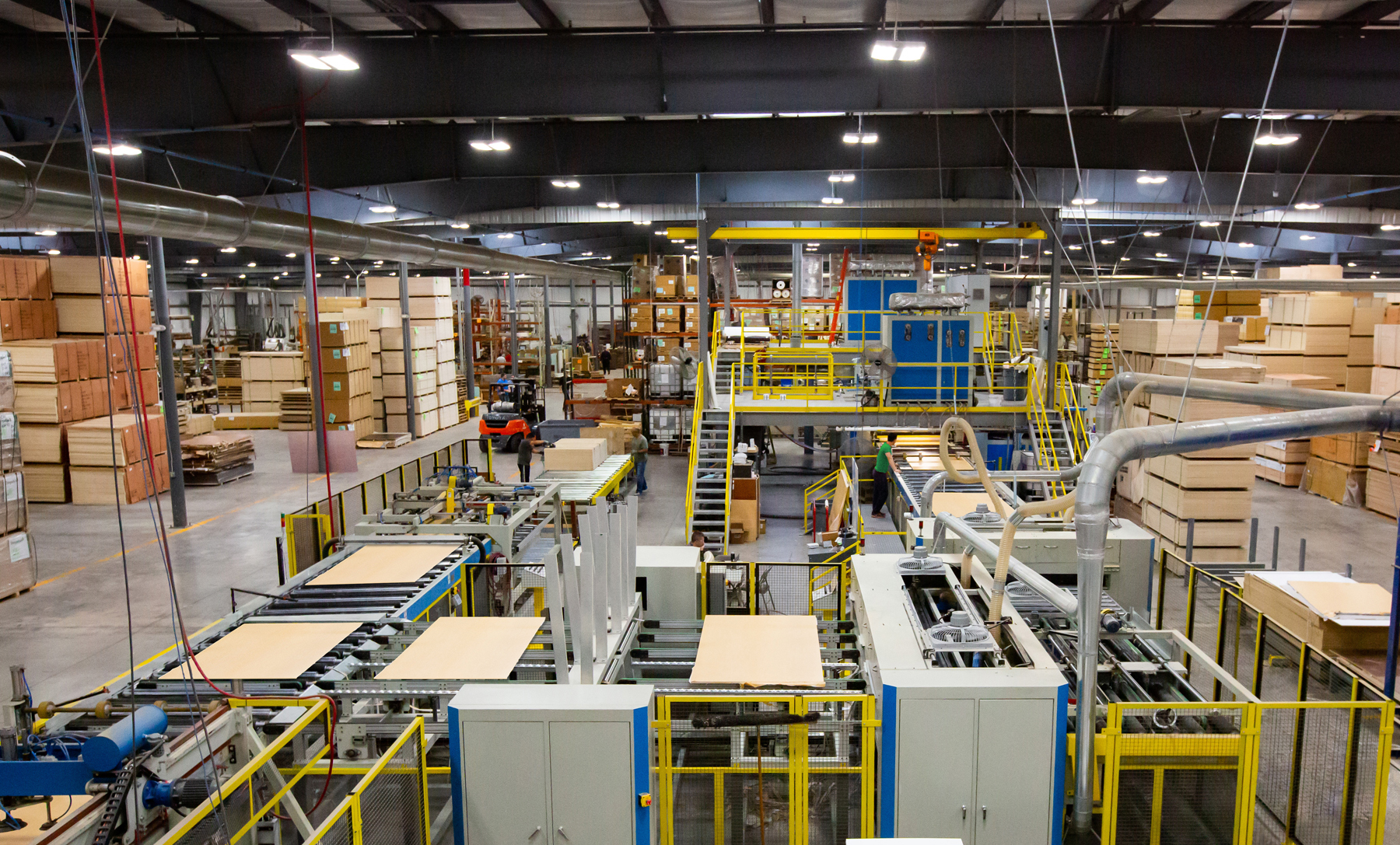 Genesis Products Inc., Goshen, IN —  The panel processor and component maker "invested in a new lamination line and cabinet door fabrication equipment to allow us to build capacity and elevated our residential cabinet door product lines to better serve the OEM cabinet manufactures," said Scott Flom, Marketing manager. The company also added bore and dowel equipment to increase its cabinet component and drawer box product lines, as well as a new PUR high-speed lamination line for HPL and vinyl panels.
Sales at the panel processor and components manufacturer rose 37.1%, and 2022 projections are also "excellent."
Future plans include building a new plant for added production space and increasing solid surface countertop fabrication. Also on the docket are new residential grade 5-piece doors with cap-and-dowel production equipment.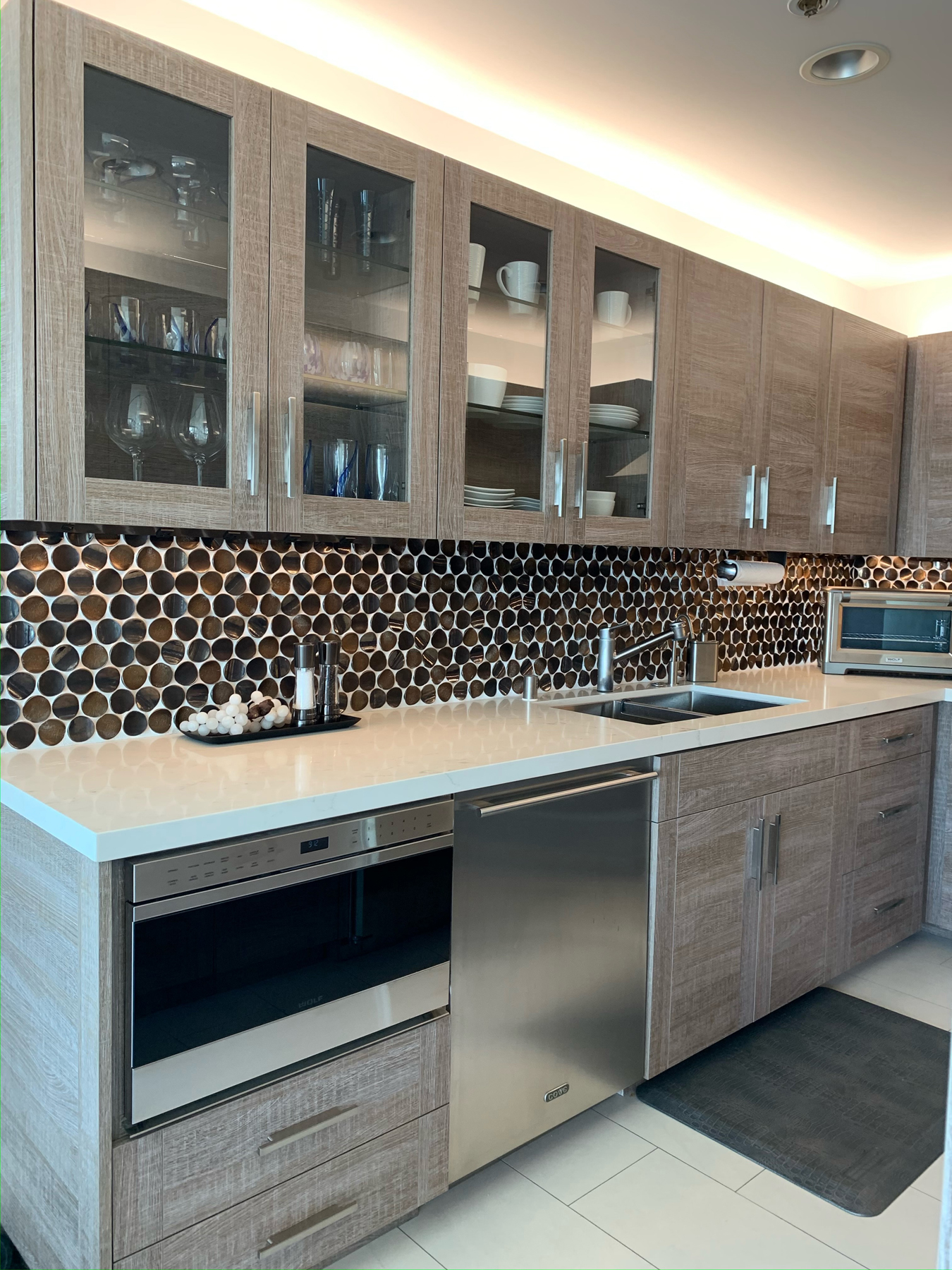 Euro-Works, Lakeside, CA —  President Alfonso Rosas Jr. credits automation and increased productivity as well as employee skills for spurring the casework and millwork manufacturer's 26.3% sales growth in 2021. Looking ahead, 2022 projections are "excellent," and 2023 is also "good," he said.
"Through these tough times, we have actually grown thanks to our employees' dedication in the craft. We have also invested in technology to be able to be more efficient with less employees. This has greatly helped us increase our production." Recent purchases include a Homag CNC dowel inserter and an SCMI beam saw, while a case clamp is on the docket for 2022.
Casework and millwork is manufactured and installed for use in the commercial sector, banks, schools and now also senior housing facilities. "We continue to grow and look forward to upcoming opportunities," Rosas added.
More Tech Heads
Elegance Custom Cabinetry, St. Louis Park, MN
Owner Dmitry Ivanovs credits increased productivity for the 13.3% sales growth in 2021. The company purchased a widebelt sander hot press and guillotine, and the custom cabinetry maker now also offers veneer architect panels. 2022 and 2023 sales projections are "excellent."
Valen Drawers, Lexington, NC
"We have the ability to customize a program that works for our clients' needs, including custom-sized doors and drawers, specialized machining and drilling for every situation," said Perry Patton, vice president Sales. The components manufacturer invested in a panel saw, edgebander and an upcut saw to enhance production, while dowel boring equipment and dovetail machinery are planned for 2022. Sales rose 10.0%, and 2022 and 2023 projections are also "good."
Village Handcrafted Cabinetry, Lansdale, PA
Sales for the custom cabinetry and millwork manufacturer rose 25.6% in 2021, and projections for 2022 and 2023 are "excellent" and "good," said Joseph Trave, CEO. The company moved into a 70,000-square-foot space and invested in high-tech equipment as well as new software solutions to measure KPIs. Planned for 2022 are a large format profile sanding door manufacturing cell and solid wood manufacturing upgrades, as well as an auto load/unload Anderson CNC router.
Doors and Drawers, Dexter, MI
"In spite of material shortages and price hikes, we focused on meeting customer due dates, maintaining quality levels, and becoming more efficient in manufacturing to keep prices competitive," said Chuck Manitz, president of the cabinetry firm. "We have also ordered automated machinery from Stiles to help with widespread labor shortages." Sales grew 2.9% and projections for 2022 and 2023 are also very good.
Veneer One Inc., Oceanside, NY
The architectural door and panel manufacturer added capacity, square footage and equipment, said Victor Giaime, vice president & COO. The result — a 29.1% gain in sales, with 2022 projections also looking good. Planned purchases in 2022 of additional presses and an additional splicer line will also help increase productivity.
WoodgeniX, Random Lake, WI
To improve capacity, the contract furniture maker recently invested more than $1.5 million in equipment, including CNC technology. "With our newer equipment, we're able to take it from our SolidWorks 3D model software and drive it to the machines, and as long as the drawings are good, the program and parts will be good," said Paul Golden, owner. Other investments include a Homag CNC router and edgebander.
VT Industries, Holstein, IA
The architectural door manufacturer recently invested in a new automatic CAM (core assembly machine) line to increase production and replace an older line at its Neenah, Wisconsin facility. The line also allows for an additional slot on the sides so cables can be inserted for electronic-opening doors. The door is then sanded on both top and bottom.
ROOMI Group, Houston, TX
The vertically integrated architectural millwork firm made significant investments recently to improve productivity. "ROOMI [also] has step-up investments scheduled in 2023 and 2026. Both targets will have a reinvestment of nearly $2.5 million in equipment and we are additionally dedicating $1.2 million in AI/robotics," said Faisal Roomi Hussain, chairman and president. 2021 sales rose 22.2%.
Crestwood Inc., Salinas, KS
The cabinet manufacturer added a Cefla iBotic to improve its finishing. The robotic system's multi-axis capability and camera-detection system, along with the company's RFID labeling system, allows for quick and efficient parts spraying, said owner Paul Junk.
Read more 2022 WOOD 100: Strategies for Success
Have something to say? Share your thoughts with us in the comments below.