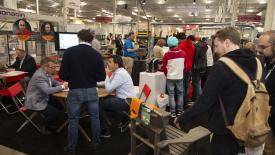 WMS 2019 finished its three-day run with reports of brisk sales activity on the show floor.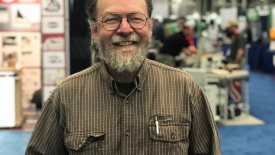 WMS Live, a new feature that will offer learning on the show floor delivered by industry and association professionals, is highlighted by a two-hour session by the Bluewater Wood Alliance on Friday, November 1.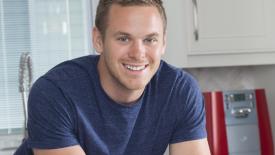 Holmes will be the opening keynote of the Woodworking Machinery & Supply Conference and Expo at the International Centre on October 31 at 9 a.m.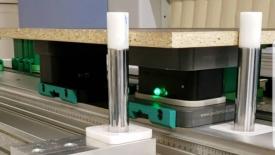 MISSISSAUGA, Ontario - Padsmore Inc. of Pickering, Ontario, is returning to the Woodworking Machinery & Supply Conference & Expo and will demonstrate its block system equipped with a vacuum-indicating sensor. WNS 2019 will take place Oct. 31-Nov. 2 at the International Centre.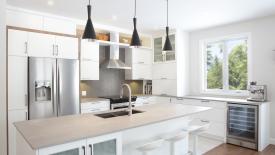 MISSISSAUGA, Ontario – Prémoulé, a leading manufacturer of countertops, custom cabinet doors and components, will display a representative sampling of its extensive production capabilities at of the Woodworking Machinery & Supply Conference and Expo (WMS), Oct. 31-Nov. 2. Prémoulé operates six plants in eastern Canada, enabling the company to efficiently deliver products to customers throughout North America. Among the products Prémoulé will exhibit at WMS booth #1068 include: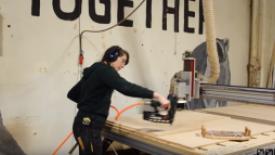 In the video, clamping and routing of a plywood panel using polymer nails is demonstrated.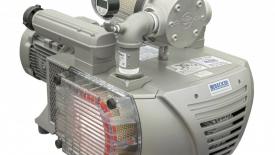 The original Becker VTLF rotary vane vacuum pump was launched into the CNC router hold-down market more than 27 years ago and became the world's most popular pump with well over 50,000 units currently operating worldwide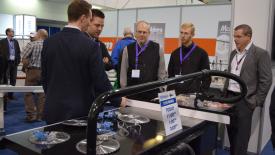 "The Event for Canada's Wood Industry," WMS 2019 promises to be the biggest in years.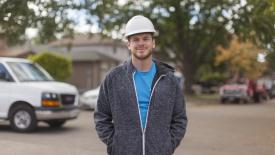 Mike Holmes Jr. is a professional contractor, television host, public speaker, educator, and Healthy Home advocate who received the education of a lifetime by working with his father, celebrity contractor, Mike Holmes, on the hit TV show Holmes on Holmes® and Holmes and Holmes seasons 1 and 2.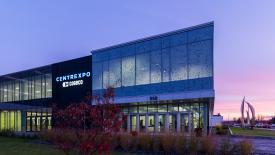 Expo industriel sur le travail du bois SIBO de retour au Québec