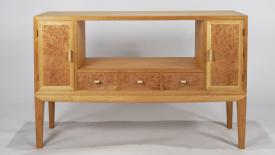 Twenty-seven Students Accept Awards at Fresh Wood and Turning to the Future Ceremony.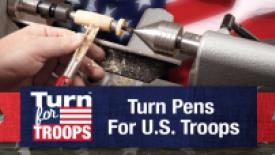 During 2018, a total of 17,097 one-of-a-kind wood pens were turned, bringing the 15-year total to 175,224.
Judging was completed by professional and recognized wood turners Stuart Batty and Christian Brisepierre. Winners were announced at AWFS Fair.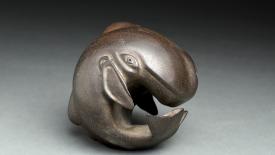 The exhibitions bring an international mix of smaller-scale works by established and emerging wood artists to the AAW gallery in St. Paul.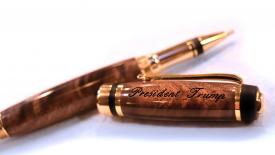 Ortmann Woodcraft in Cape Girardeau, supplied 500 pens and 400 letter openers that were included in gift baskets and given to President Trump and attendees of the Presidential Luncheon held just after the inauguration.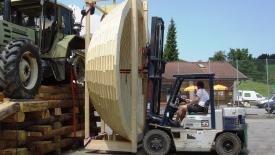 Some woodturning enthusiasts in Austria took the philosophy of "go big or go home" to extremes. They decided to turn a giant spruce wood bowl measuring more than 13 feet in diameter and more than 3 feet deep. Of course, the first challenge faced by Peter Andres and Werner Rumplmayr of Gurtis, Austria, was finding a woodturning lathe to spin such a massive piece. Their solution was to use a tractor mounted on a stacked wood crib platform. Then they removed a tire and wheel to mount their turning blank directly to the tractor drive hub.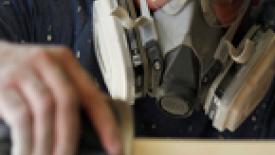 Entrepreneur Todd Eschman turned a passion for playing vintage league baseball into a business making vintage wood baseball bats. A $10,000 prize for start-ups from PNC Bank and Southern Illinois University helped fund the launch.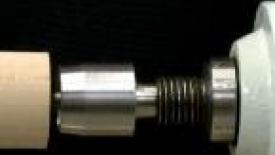 RIKON Power Tools in conjunction with Big Tree Tools announces the launch of the Badger Safety Spur Center model 70-940; the only lathe drive center on the market with a safety guard.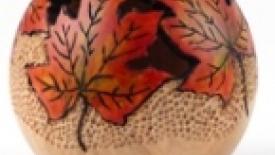 Carter Products adds the Perfect Sphere to its expanding line of lathe products. It will produce pieces from 1" to 14" in diameter.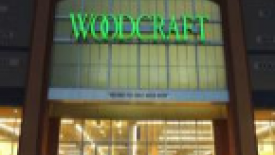 Woodcraft has announced changes in its retail presence in Boston and Cincinnati.