AAW Turning to the Future woodturning winners named
July 29, 2019 | 2:45 pm CDT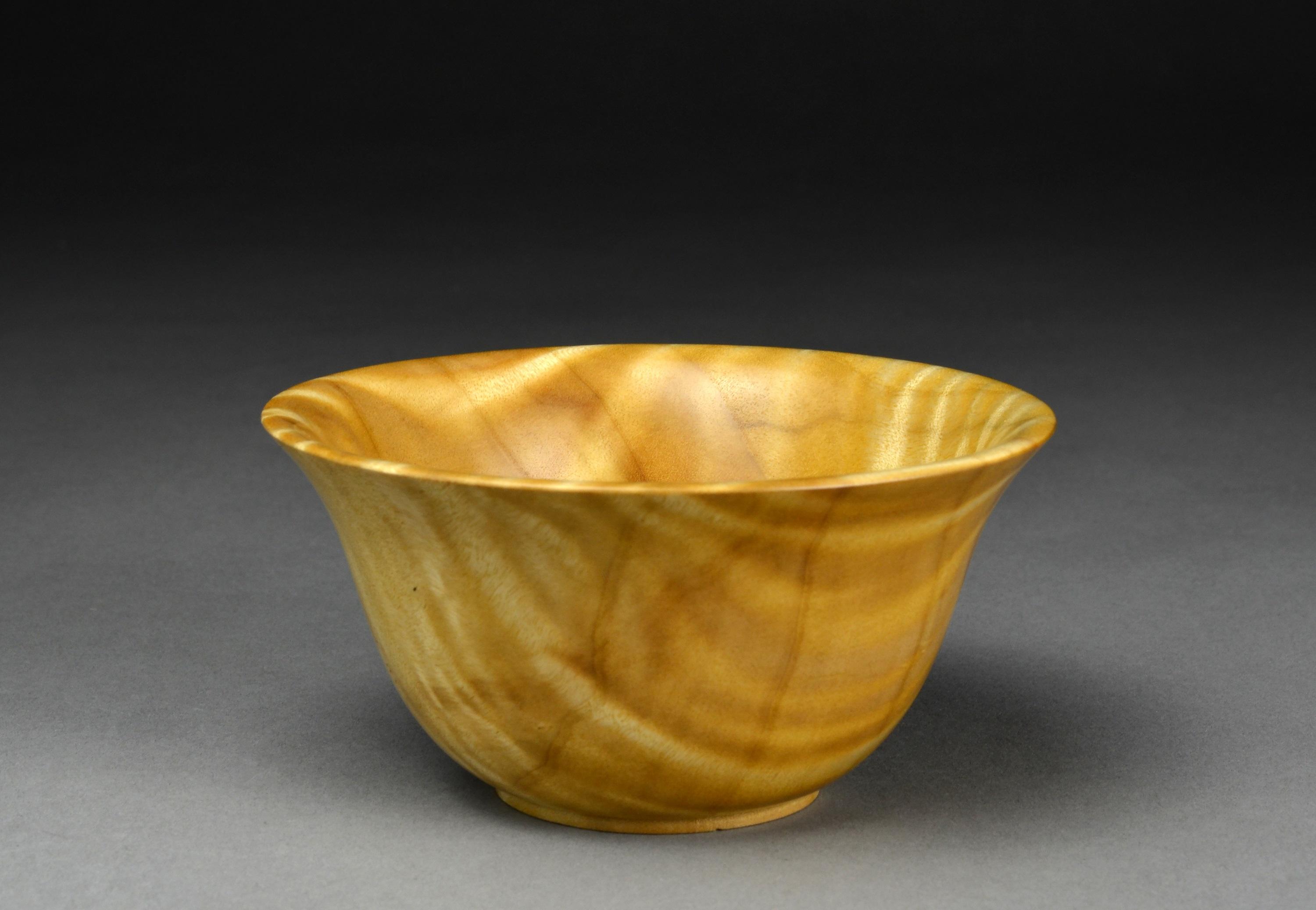 Photo By Tib Shaw—AAW
LAS VEGAS -- Six students received awards and prizes in the American Association of Woodturning Turning to the Future Competition.
The purpose of the competition is to promote opportunities in turning and showcasing student woodturning. This year's competition was open to North American high school and post-secondary students in accredited art, design, woodworking or trade programs.
Thanks to the contest sponsors, the two Best of Show winners received Jet 1221SP wood lathes (Woodworker's Emporium), and category winners received cash prizes of $500 (First Place) and $100 (Second Place) and a tool set from Easy Wood Tools or Woodpeckers.
Oregon Beauty, high school grand prize winner. (Charlie Hamilton photo).
Judging was completed by professional and recognized wood turners Stuart Batty and Christian Brisepierre. The Turning to the Future winners are:
High School – Grand Prize
Oregon Beauty by Charlie Hamilton, Mills E Godwin High School

High School - First Place 
African Diamonds by Joel Gonnerman, St. Ansgar High School

High School - Second Place
Noah Robishek for Wooden Windows, Traverse City Central
 
Post Secondary  - Grand Prize
Joyce Kunz with Ray of Light, Brigham Young University

And Post-Secondary – First Place 
Alec Ellis for Walnut Cathedral, Red Rocks Community College

Post-Secondary –Second Place: 
Justin Fiaschetti for Tornado Bowl, Boston University


Winners were announced at AWFS Fair in Las Vegas. During AWFS the AAW also held a number of turning demos to showcase turning techniques. For more information about AAW, see http://woodturner.org
Have something to say? Share your thoughts with us in the comments below.