Giant turned spruce wood bowl measures 13 feet wide
October 14, 2016 | 10:27 am CDT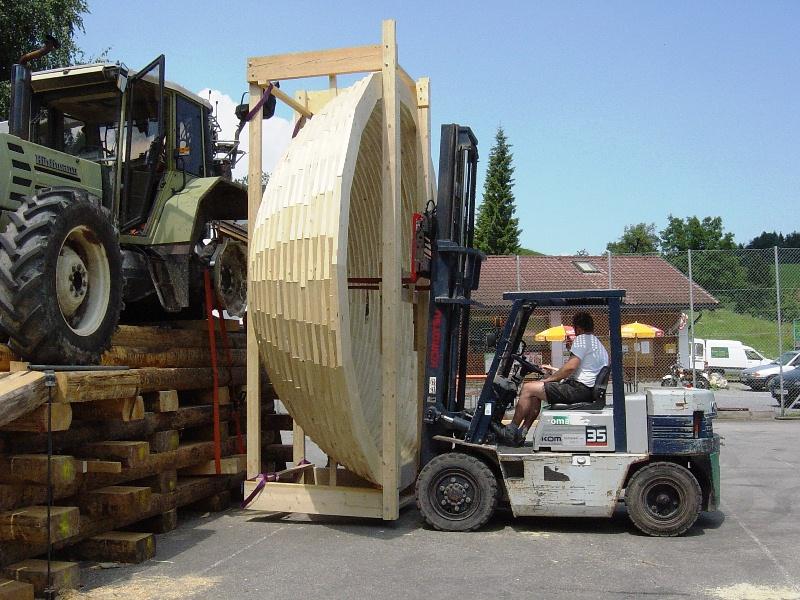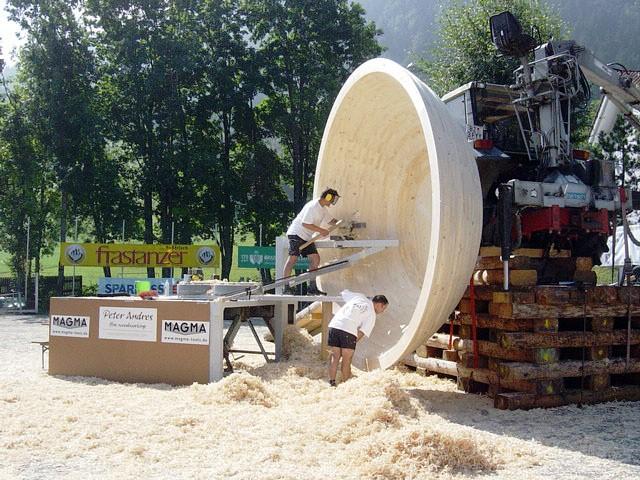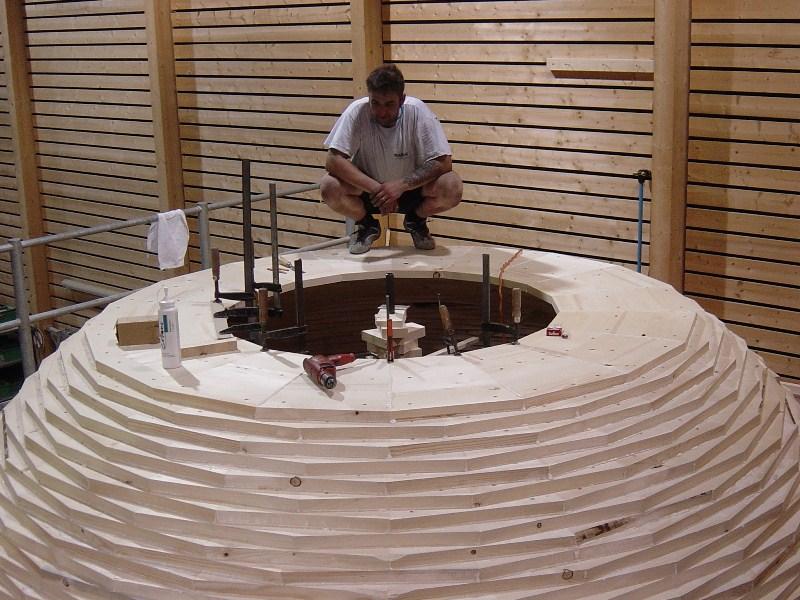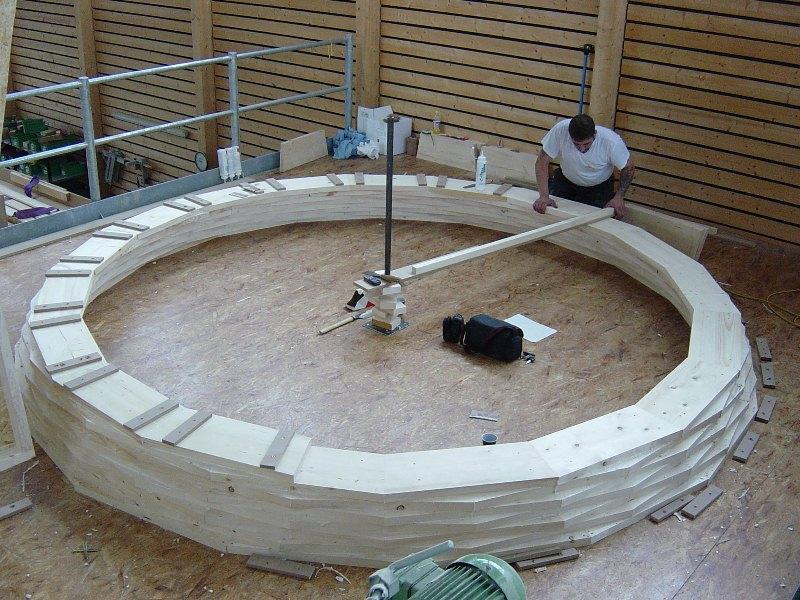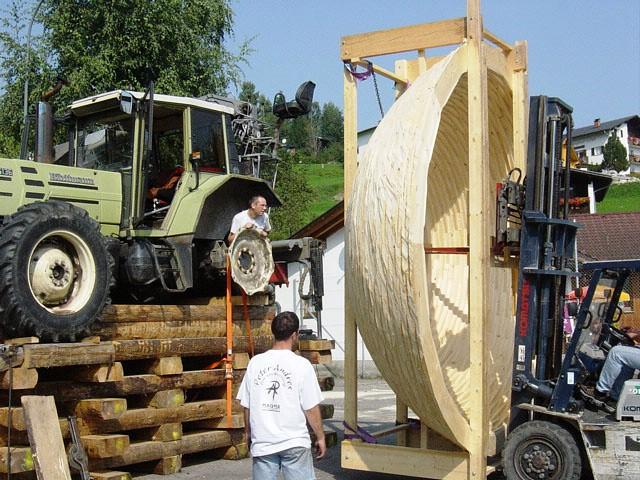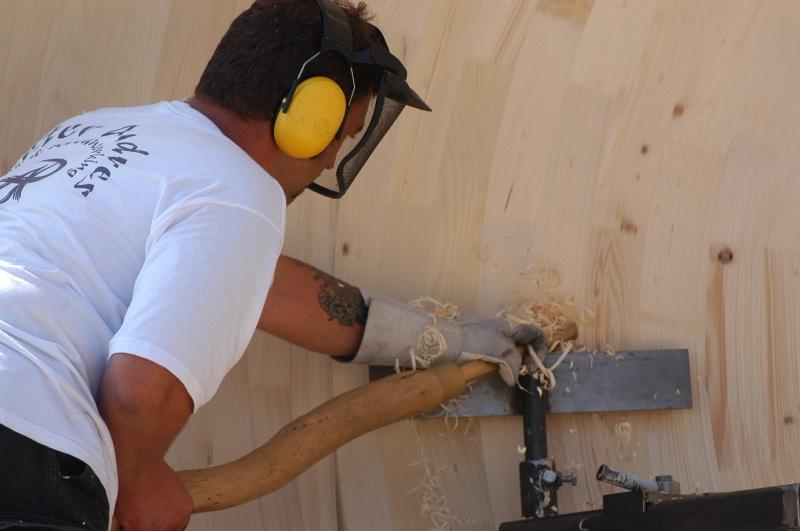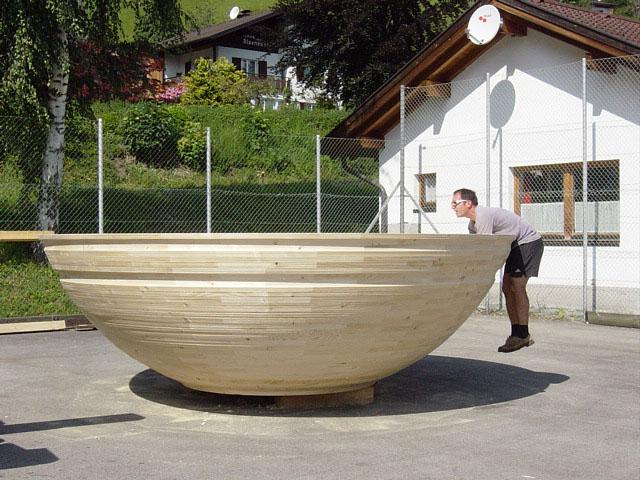 Some woodturning enthusiasts in Austria took the philosophy of "go big or go home" to extremes. They decided to turn a giant spruce wood bowl measuring more than 13 feet in diameter and more than 3 feet deep.
Of course, the first challenge faced by Peter Andres and Werner Rumplmayr of Gurtis, Austria, was finding a woodturning lathe to spin such a massive piece. Their solution was to use a tractor mounted on a stacked wood crib platform. Then they removed a tire and wheel to mount their turning blank directly to the tractor drive hub.
---
Another challenge was creating the turning blank itself. Using a technique known as segmented turning. They created a blank by gluing together 486 segments of spruce in a bricklaid pattern using special glue. The gluing process alone took 430 hours.
Then they had to mount a metal ring on the back of the turning blank so it could be mounted to the tractor hub. The mounting itself required a special framework and a forklift to move the giant blank.
When it came to the actual turning, they did everything with handheld gouges on heavy-duty metal tool rests. By the time they were done (20 hours later across three days) they had created more than 650 pounds of wood shavings.
In the U.S. the largest turned bowl reported so far is for a 5 foot version produced in Alaska. 
Have something to say? Share your thoughts with us in the comments below.