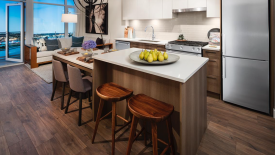 From humble beginnings, Sunrise Kitchens became a major cabinet maker for the multi-family market.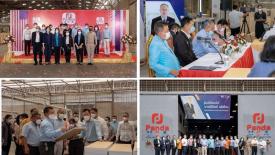 Panda USA a manufacturer of wood cabinetry opened a 300,000-sq-ft factory in Surat Thani, Thailand.  Panda USA also owns factories in China, Myanmar, and Malaysia.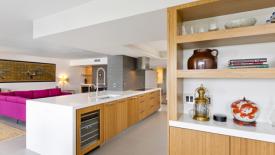 Private equity firm acquires DKB, a Boca Raton, Florida, based manufacturer, dealer and installer of cabinets.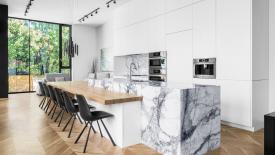 MONTREAL -- Cuisines Beaucage of l'Assomption, Quebec, got the call to create kitchens for the Alexandre-de-Sève Townhouse, a renovation and expansion project that transformed an 1880s duplex into a multi-unit dwelling.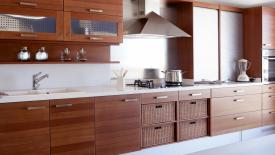 Is your kitchen cabinetry harmful to your health? If you believe the report published the American Chemical Society's latest issue of Environmental Science & Technology, it could be.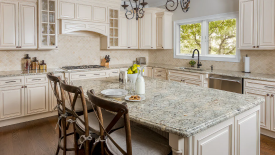 JERSEY CITY, N.J. - Eric Skorge has been named the CFO of Fabuwood Cabinetry. Based in Jersey City, New Jersey, Fabuwood is a large provider of customized cabinetry in a variety of door styles, species and colors.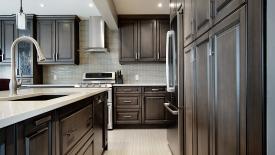 Superior Cabinets' Fusion Finishes on MDF have been selected as the winner for the Best of KBIS – People's Choice Award in the kitchen category. The Kitchen & Bath Industry Show marked the U.S. debut of the Fusion Finishes line of cabinetry.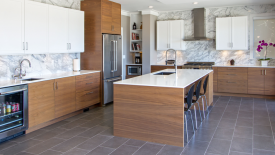 AyA Kitchens and Baths was featured in Toronto Life's "Toronto's best kitchen stuff right now." The article mentions AyA's variety from traditional and contemporary cabinets in a variety of materials and finishes.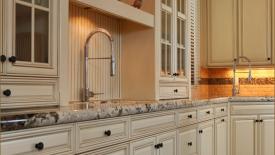 Formerly known as Custom Cupboards, R.D. Henry & Co. unveiled a new logo as part of an overall rebranding strategy designed to reflect its future goals as well as its 35-year history in the kitchen and bath cabinetry manufacturing industry.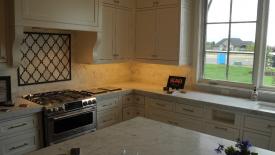 New NKBA study determines average kitchen size in single family homes based on region and type of house.