Study: Toxic PCBs found in some cabinets
April 19, 2018 | 6:20 pm CDT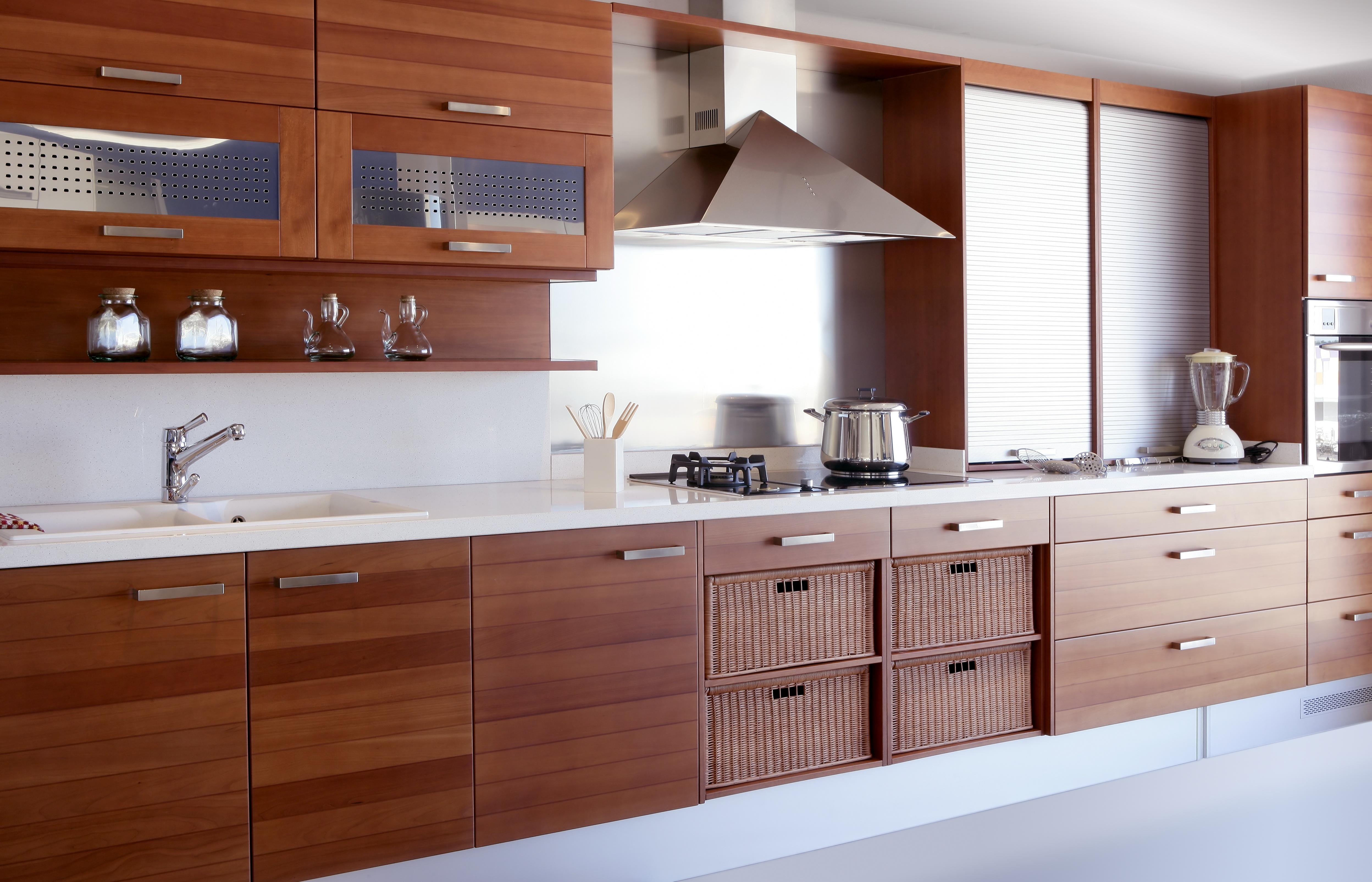 Photo By Adobe Stock image
Is your kitchen cabinetry harmful to your health? If you believe the report published in the American Chemical Society's latest issue of Environmental Science & Technology, it could be.
According to the ACS article, a recent study by researchers at the University of Iowa found some cabinets emitted higher than expected levels of polychlorinated biphenyl compounds (PCBs) in the air. PCBs, which have been classified as a carcinogenic by the International Agency for Research on Cancer, were considered to be a byproduct of the breakdown of the sealant used in the cabinetry.
Photo: American Chemical Society
Two things immediately come to mind.
1. The size and scope of the research sample is small and could be misleading. At just 16 homes, over a six-week interval, researchers used polyurethane-equipped passive air samplers to measure the PCB concentrations inside and outside the Iowa residences. Between Aug. 22 - Oct. 2, 2017, they found neurotoxic PCB-47 and PCB-51, as well as PCB-68, at higher levels than expected and identified the finished cabinetry as the source. According to the researcher's abstract in the ACS journal, "We hypothesize that these congeners are inadvertent byproducts of polymer sealant manufacturing and produced from the decomposition of 2,4-dichlorobenzoyl peroxide used as an initiator in free-radical polymerization of polyester resins. The presence of these three compounds in polymer products, such as silicone, has been widely noted, but to our knowledge they have never been shown to be a significant environmental source of PCBs."
2. If PCBs have been banned from manufacture in the United States since 1979, why were greater emission levels found in newer and reconstructed homes? According to reports, the cabinetry was made by different manufacturers. Also, the unfinished cabinetry in the test homes did not emit the PCBs.
"This may be the first report that proposed a new source of the target PCB congeners in residential indoor air," an EPA spokesperson told Environmental Health News. "However, we would need to further evaluate the results with respect to other potential sources of PCBs before making any more definitive statements."
Betsy Natz, CEO of the Kitchen Cabinet Manufacturers Association, also noted the need for further evaluation.
"Let me say at the outset that I am not a scientist. But I do know that scientific studies can be complex and you would need to talk to the principle author(s) and perhaps other scientists that have studied PCBs to evaluate the study.  However, I do know that there is a great deal of research in the open literature on PCBs. It is interesting why this source wasn't identified years ago?"
She added, "Having said that the way a protocol is constructed for any scientific study is critical to the outcome and needs to be considered carefully, optimally by not only the study researchers but perhaps others in the scientific community.  And, the results of any study should be able to be replicated in follow-up studies. It seems to me that this is a very small sample size.  If you compare it to the study that Exponent conducted, they collected more than 30,000 passive badge samples from more than 19,000 residential homes for formaldehyde levels in installed Chinese manufactured laminate flooring. Sixteen passive samples may not be a robust enough sample size.
"I am not sure what the permissible exposure levels mandated by various federal agencies. notably EPA, nor PCB's health effects.  And, if there is consensus on any potential adverse health effects?  How do these levels compare to levels of PCBs found in ambient air?  The authors also hypothesized that the congeners are inadvertent byproducts of the polymer seal manufacturing operations process. Perhaps more research is needed."
An attempt to also contact the American Coatings Association at press time was not successful.
The study was conducted by Keri C. Hornbuckle and graduate students/research assistants Nicholas J. Herkert and Jacob C. Jahnke at the University of Iowa Department of Civil and Environmental Engineering. Emissions of Tetrachlorobiphenyls (PCBs 47, 51, and 68) from Polymer Resin on Kitchen Cabinets as a Non-Aroclor Source to Residential Air was published in the April 18 edition of Environmental Science & Technology.
Have something to say? Share your thoughts with us in the comments below.