Toronto's AyA Kitchens modern designs get noticed
November 8, 2016 | 2:34 pm CST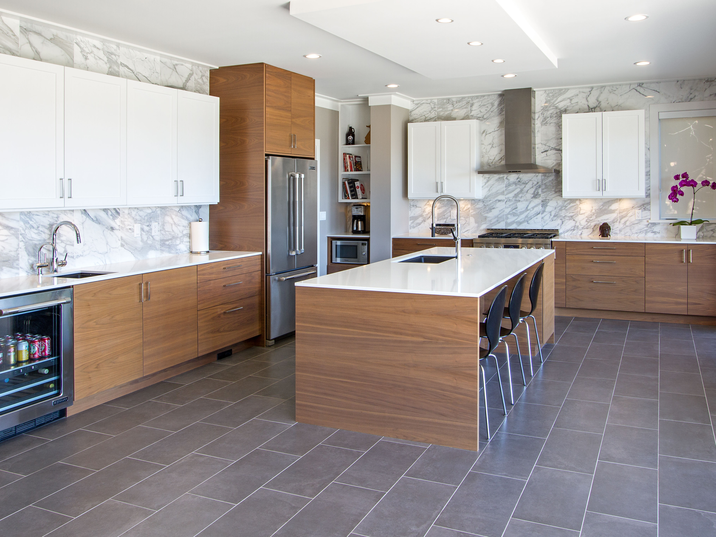 MISSISSAUGA, Ont. -- AyA Kitchens and Baths was featured in Toronto Life's "Toronto's best kitchen stuff right now." The article mentions AyA's variety from traditional and contemporary cabinets in a variety of materials and finishes. The modern Avani line displayed in the company's showroom has towering cabinets with high-end finishes and concealed appliances. AyA manufactures cabinets, including many contemporary designs, in the Toronto suburb of Mississauga.
Scott McGillivray, real estate investor, contractor, and host of the television series Income Property on HGTV, also recognized AyA cabinets. In September, McGillivray launched Reno to Reveal, an online source of renovation and design advice filled with DIY tips, how-to videos, articles and resources. The finished rooms include bathroom, bedroom, home gym, living room and an AyA kitchen.
In addition, a once enclosed kitchen became open and airy with the help of designer and television personality Jane Lockhart of Jane Lockhart Interior Designs. The entire condo space was redesigned with a modern aesthetic including a new AyA Kitchen.
AyA's Avani kitchen line was also featured in the 2016 September issue of Azure magazine. The Avani Sola kitchen interiors are free of line boring, have sliding islands and cooktop covers that hide functional elements when not in use. For more information see www.ayakitchens.com.
Have something to say? Share your thoughts with us in the comments below.