Panda Kitchen & Bath unveils factory in Thailand
November 12, 2021 | 3:28 pm CST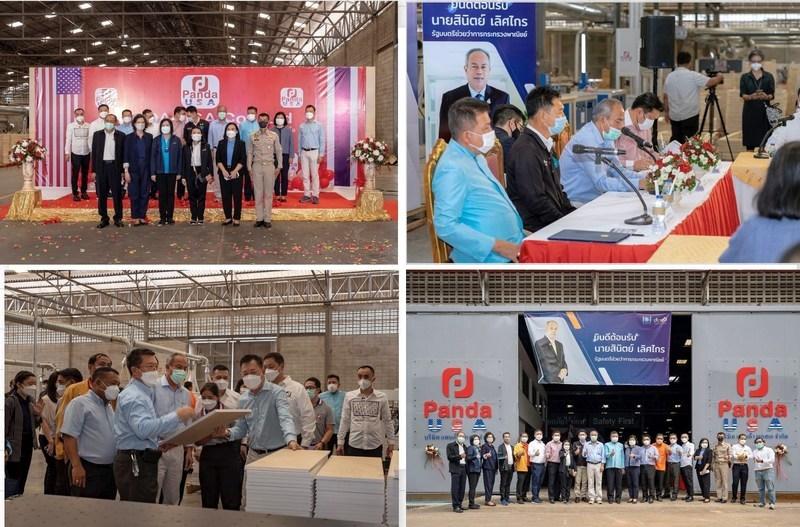 MIAMI -- Panda USA a manufacturer of wood cabinetry opened a 300,000-sq-ft factory in Surat Thani, Thailand. Panda USA also owns factories in China, Myanmar, and Malaysia.
The grand opening of the factory occurred on Oct. 21 with a celebration that hosted public officials including the Deputy Minister of Commerce, Sinit Lertkrai.
Panda USA, which makes solid-wood cabinetry, chose the location because it is in a province that is "rich in natural resources to include rubber trees," according to a statement. This relationship between Panda USA and the province of Surat Thani will be a symbiotic one, as the new factory will greatly affect the local economy in a positive way with the creation of over 3,500 jobs. The economic impact will be substantial.
Sean Huang, president of Panda USA stated: "With the help of Deputy Ministry of Commerce, Mr. Sinit Lertkrai, we at Panda USA were able to create this factory in Surat Thani. Manufacturing in Surat Thani guarantees that Panda USA will continue to create high quality solid wood cabinetry, at below market prices. We look forward to creating a mutually beneficial relationship with the Surat Thani public."
 
Have something to say? Share your thoughts with us in the comments below.