COVID drives kitchen and bath design trends
April 13, 2021 | 9:16 am CDT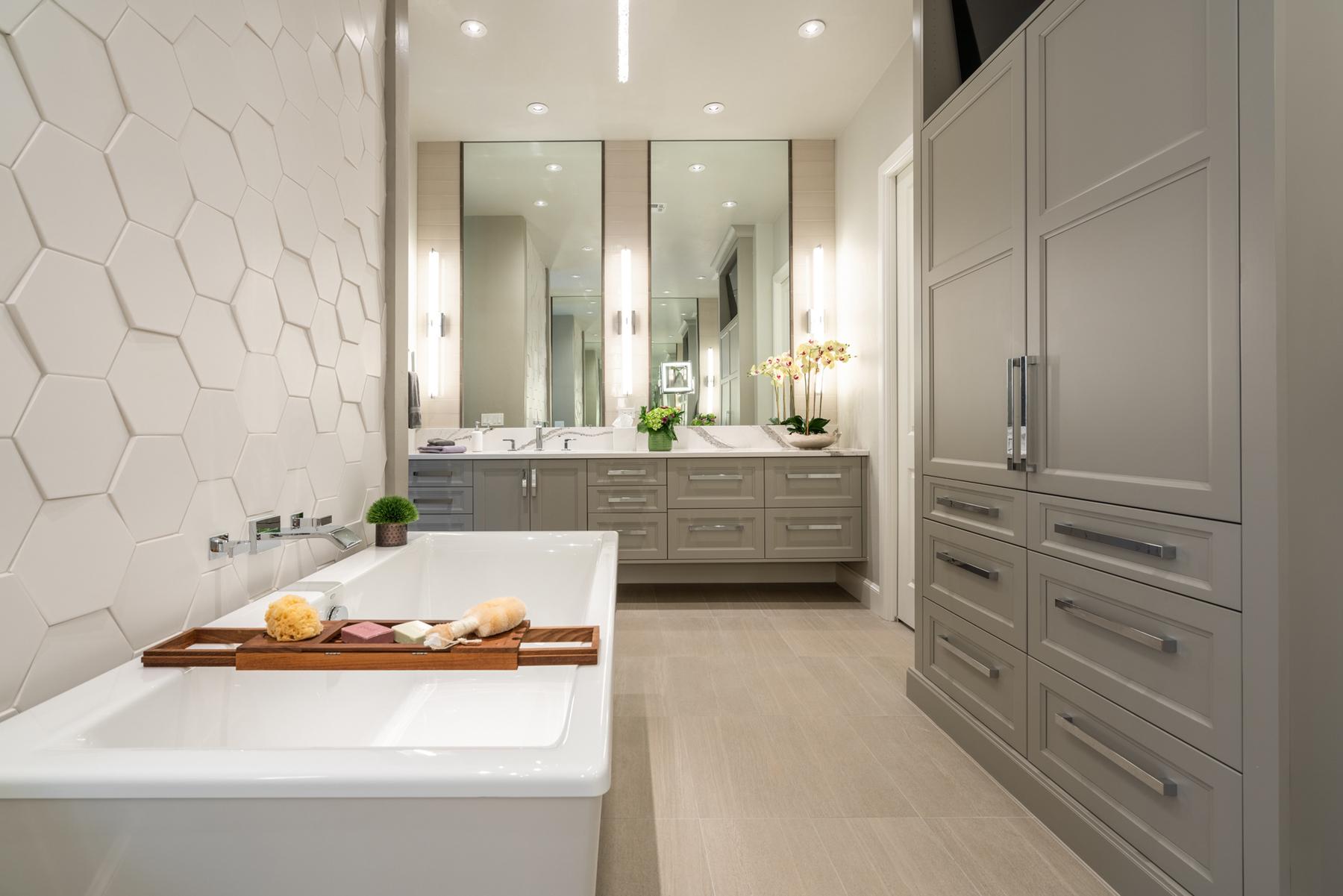 Designer: Bill Livingston, CKD. Photo: Frank Wayne
Kitchen and bath designers see significant impacts from the COVID-19 pandemic on not only trends in kitchen and bath design but also a boost in homeowner demand for kitchen and bath projects.
An extensive survey by the National Kitchen and Bath Association also reports an increase in demand for outdoor living space projects, including outdoor kitchens, fire pit areas, and enhanced outdoor seating and weather protection.
Top trends reported for kitchen designs include open layouts with large islands, minimalistic styles, and accents of organic materials. Technology drives many of the kitchen trends as consumers demand accommodation for all of their electronic devices in the kitchen and updated appliances with smart features. Charging stations, video, and emergency power are all trending.
In the bathroom, the NKBA 2021 Design Trends study reports changing layouts that see dropping or reducing bathtubs in favor of more shower space, and connecting bathrooms to enhanced closet areas. Technology is also at the forefront of bathroom design, controlling improvements in lighting, water conservation, and temperature.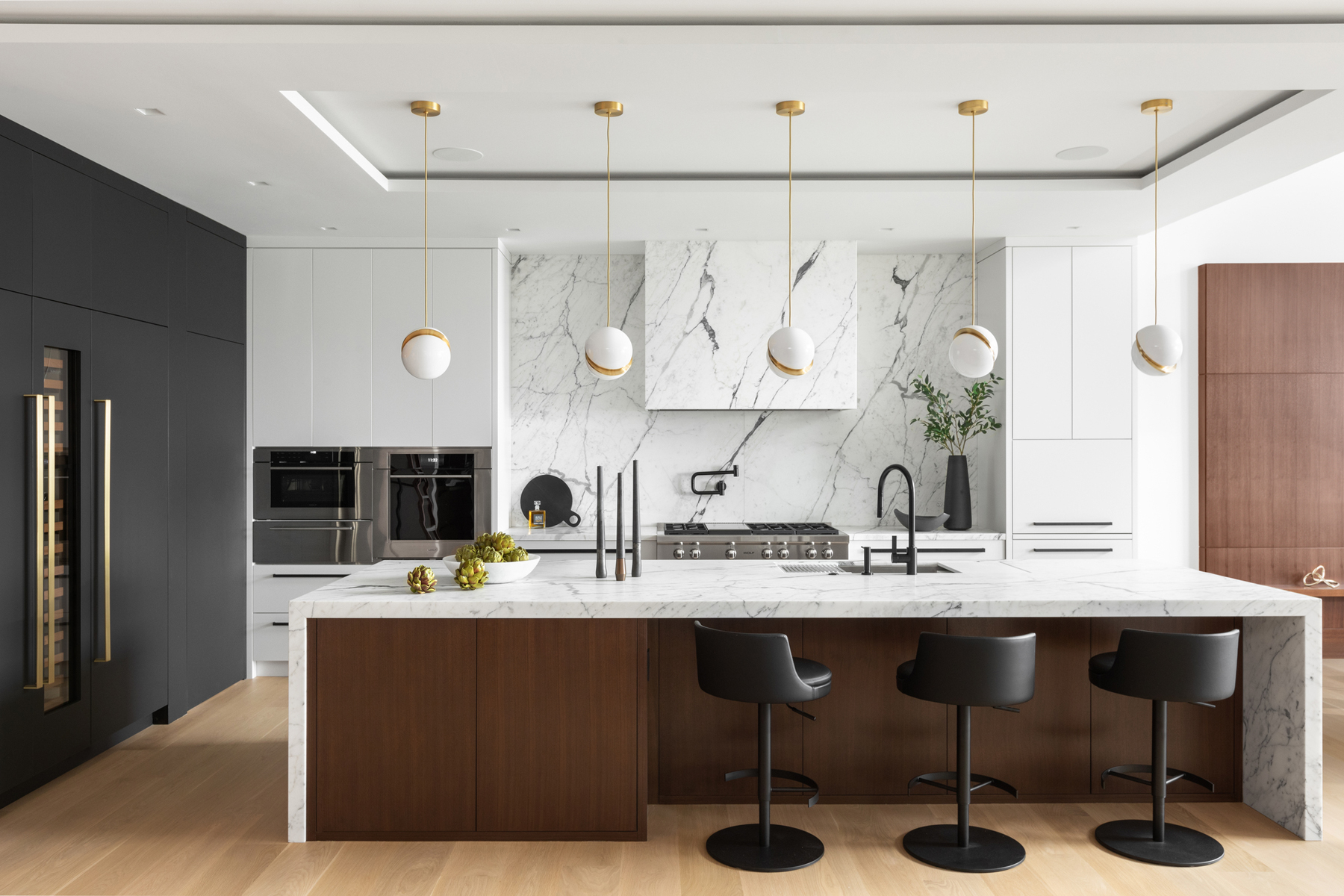 Who is buying?
According to the study, Baby Boomers have been overtaken as the dominant force in kitchen and bath projects by Gen-X homeowners in the 39-54 age bracket. Gen-X buyers accounted for 48 percent of the projects done last year, while Boomers accounted for 40 percent of the projects. Millennials (ages 23 to 38) represent only about 10 percent of the buyers of kitchen and bath home improvements, the study reports.
COVID drives trends
NKBA's study confirms that the pandemic experience will have lasting effects on kitchen and bath design trends. The biggest trend is financial, as 71 percent of designers and specifiers surveyed report the pandemic has made their clients more committed to investing time and money in their homes.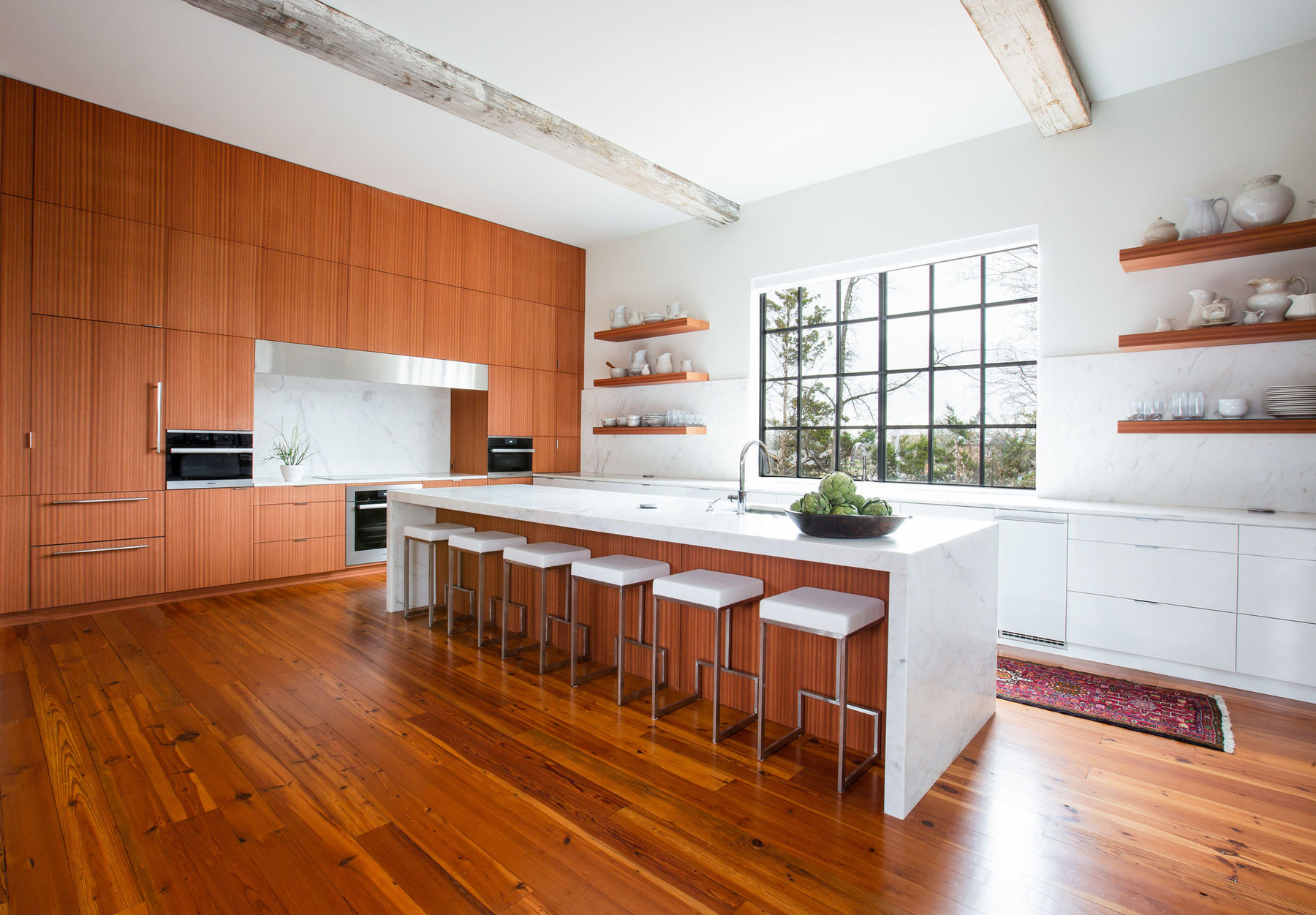 Some specific virus-driven trends include easy-to-clean surfaces, flexible spaces that can work for different functions, areas set aside for video calls and meetings, enhanced outdoor living space, and a need for more kitchen and pantry storage.
Work and study at home have driven trends to create children's study areas and home offices. The pandemic closure of gyms led to more home gym and exercise room projects.
Top kitchen trends
NKBA says the leading kitchen trend is to take down walls to open kitchens up into other areas of the home. Some 64 percent of designers reported that trend, and for designers working with Baby Boomers, the trend was even higher at 71 percent.
Coupled with the open layout comes the trend for large islands that can also function as dining tables. That relates to another trend, to actually remove traditional stand-alone kitchen tables. Instead, built-in comfortable seating and conversation areas are in demand, as are spaces for working from home and doing schoolwork.
The top three technology trends reported for the kitchen were dedicated areas for mobile device and laptop charging and viewing, seamless video communication, and emergency power sources for refrigerators.
For kitchen styles, Contemporary, Transitional, and Organic/Natural were listed as the top three, followed by Farmhouse/Cottage, Mid-Century, Coastal/Beach, and Eclectic. Whites dominate the color schemes, but grays, beiges, and blues are also strong.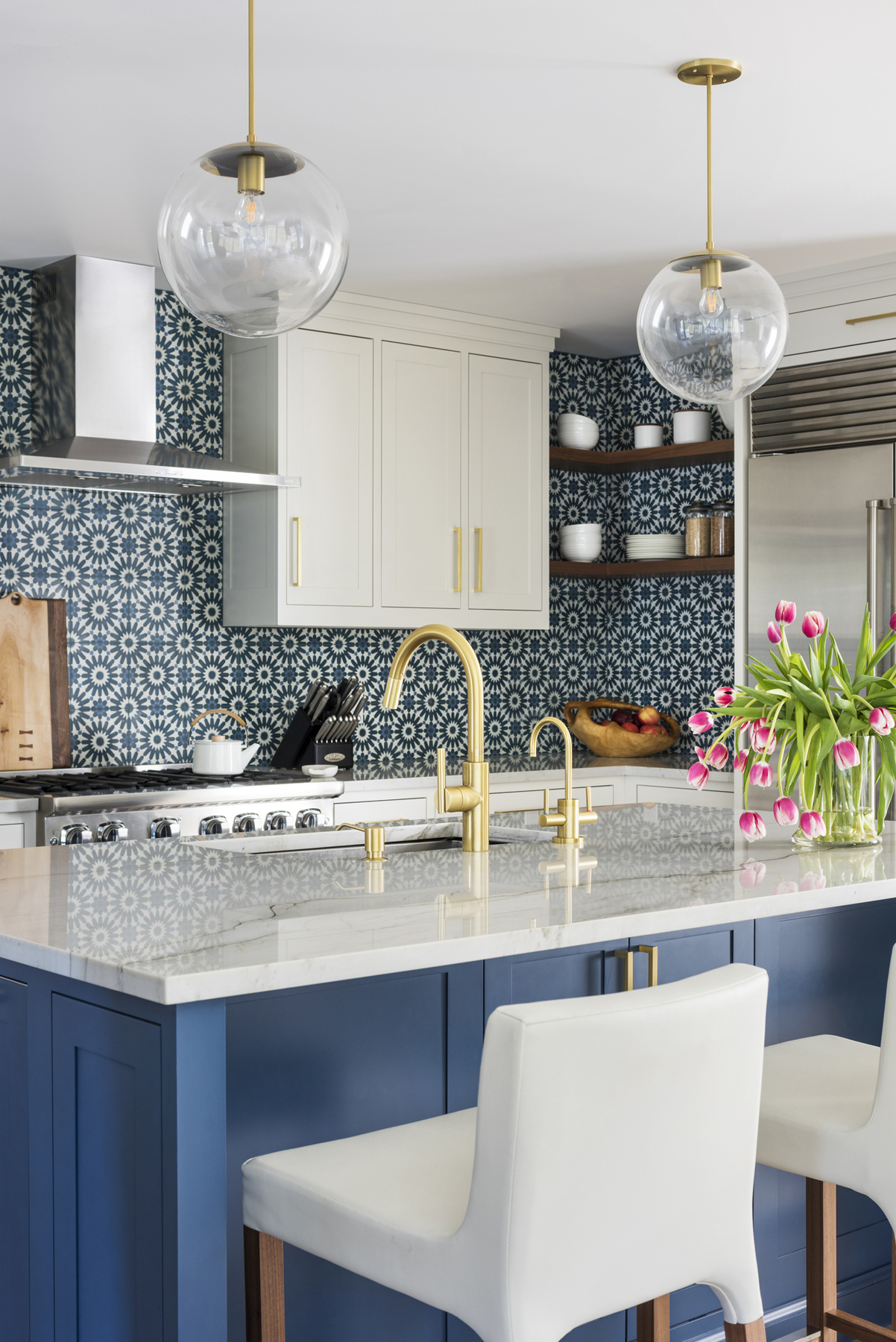 Demand for improvement
So much of the emphasis on new technology in the kitchen has gone to lighting, faucets, and appliances that designers say those areas are least in need of innovation and improvement. Instead, they say the number one area of the kitchen that needs new innovation is the cabinets themselves.
What designers and clients are looking for in new cabinets are new styles, colors and designs. They want more sizes, different materials, and more functional design with new finishes and easy-to-clean surfaces.
Ventilation and hoods were also cited as a feature needing new advances. Sinks were on the list demanding improvement, too.
Bathroom trends
Designers in the survey said the top three bathroom trends are removing tubs to expand showers, taking down walls to enlarge bathrooms, and connecting closet and dressing areas directly to the bathroom.
In bathroom technology, designers are seeing top trends as temperature controls and smart controllers for floors and showers, water conservation tech, motion sensors for lighting, and leak detection sensors.
Much like kitchens, the top bathroom styles are Contemporary, Transitional, and Organic/Natural. White dominates the color scheme, followed by grays, blues, and beiges.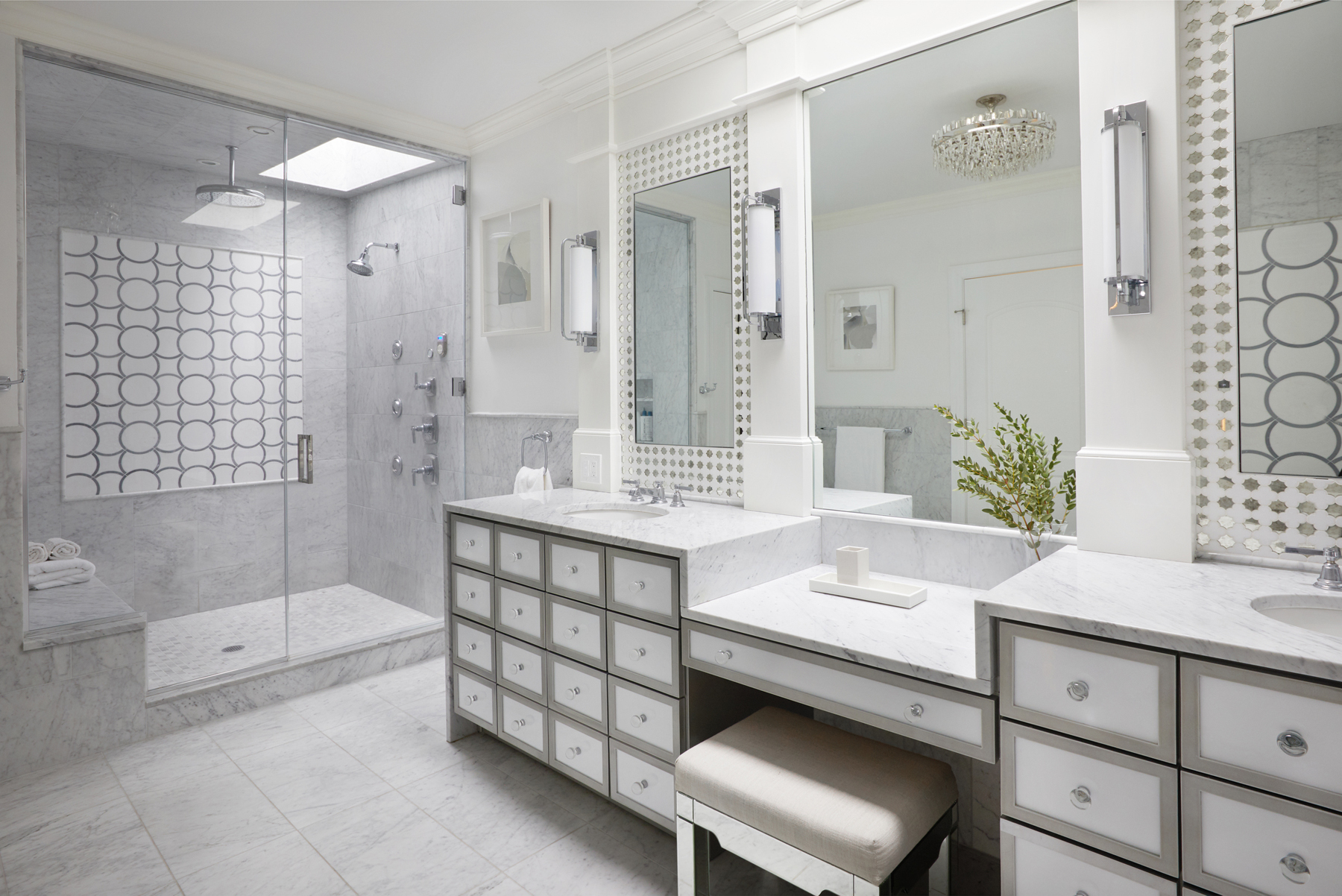 Reflecting aging in place trends, designers are looking for more handicapped/ADA/aging hardware options such as grab rails for showers and toilets. They want hardware that looks sleek and modern and doesn't look like an afterthought or add-on.
More storage options, especially for linen storage, were also cited as a trend.
Have something to say? Share your thoughts with us in the comments below.