Hardware design trends: new colors & functions
April 12, 2021 | 2:47 pm CDT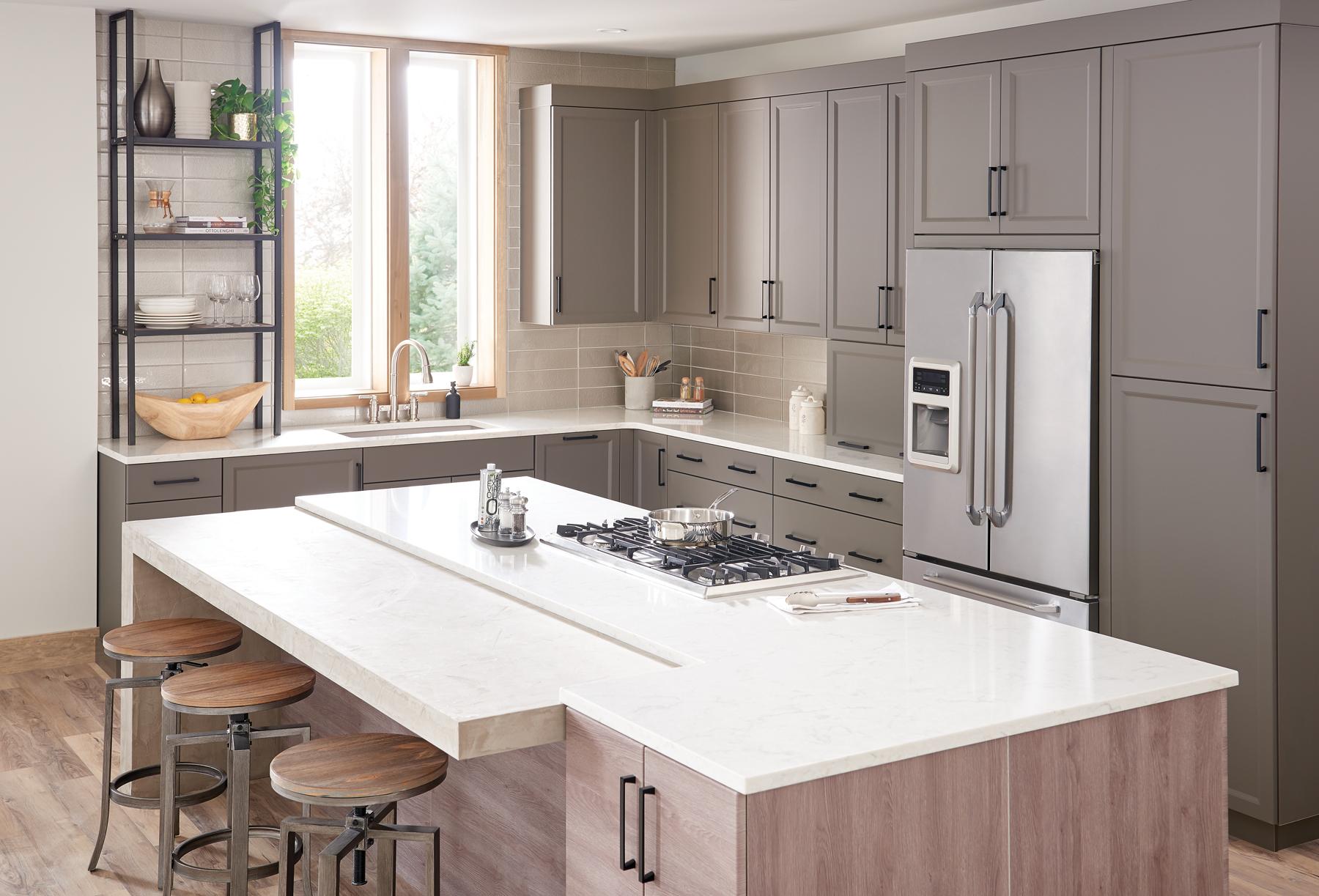 What's trending in decorative and functional hardware and accessories? Here's what some of the specialists had to say.
Black hardware is the new 'standard'
While gold tones are still in high demand for kitchen, bath and closet hardware, adding  "personality" in a space,  "Matte black has evolved from just 'a new trend' to becoming 'the new standard' when someone wants a dark finish for hardware, faucets, lighting, and even sinks," said Stephanie Lowe Mersky, director, Decorative Hardware Management at Hardware Resources. "Matte black can add the perfect contrast, or a little drama in a space while still being safe enough that there is no fear it will go out of style anytime soon.  It is a finish that can blend beautifully with all decor styles and cabinet finishes, both painted and stained."
Billy Peele, marketing manager at Doug Mockett & Co., agreed. "Black is interesting because even though it is very heavy, used against neutral earthy tones, it provides a pleasant accent," he said. "Black hardware with straight lines gives a very serious and sophisticated feeling of elegance. Black drawer pulls, table legs, and power grommets give an edgy look in different ways – black on white for a classic look, black on black for an ultra-chic look, black on bright colors for a bold contemporary look, or black on earth tones for a calming effect.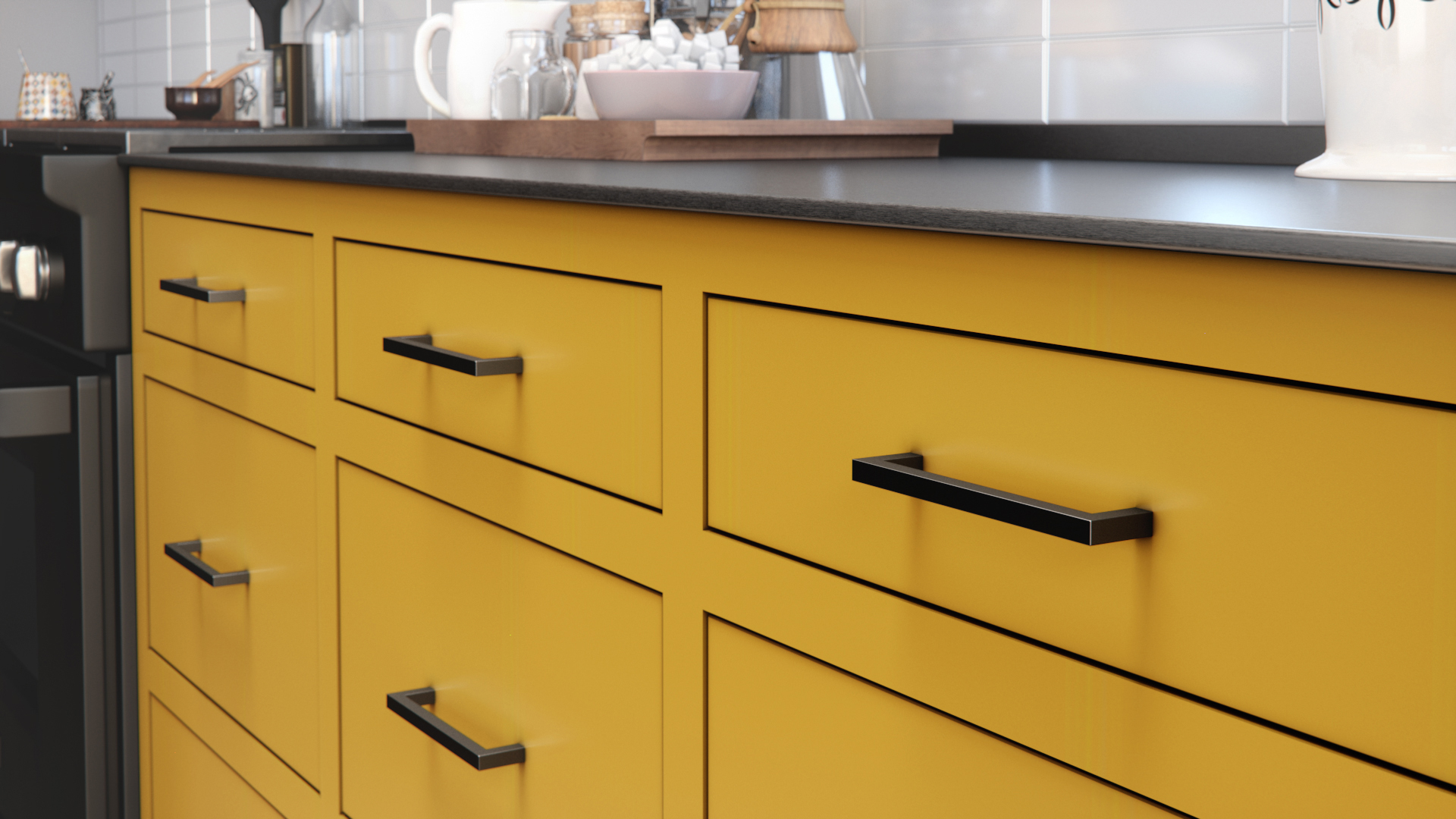 "Accessories such as drawer pulls and handles have the unique ability to breathe new life into new or existing furniture by easily retrofitting and replacing hardware," Peele added."There is some variance in popular black finishes as they can be flat as a powder coat, have a shimmery anodized look on aluminum, or even a pebbly look as in cast iron for instance. All have a distinct personality all their own to provide added nuance to the subtlety."
Clean & contemporary
Greg Sheets, Häfele America Co. Decorative Hardware Category manager, also noted, "Consumers are shifting their tastes away from traditional pieces and opting for contemporary or modern handles, knobs and pulls. Handles tend to be longer and slimmer in design while on-trend finishes tend to more muted, such as our matte black or matte gold."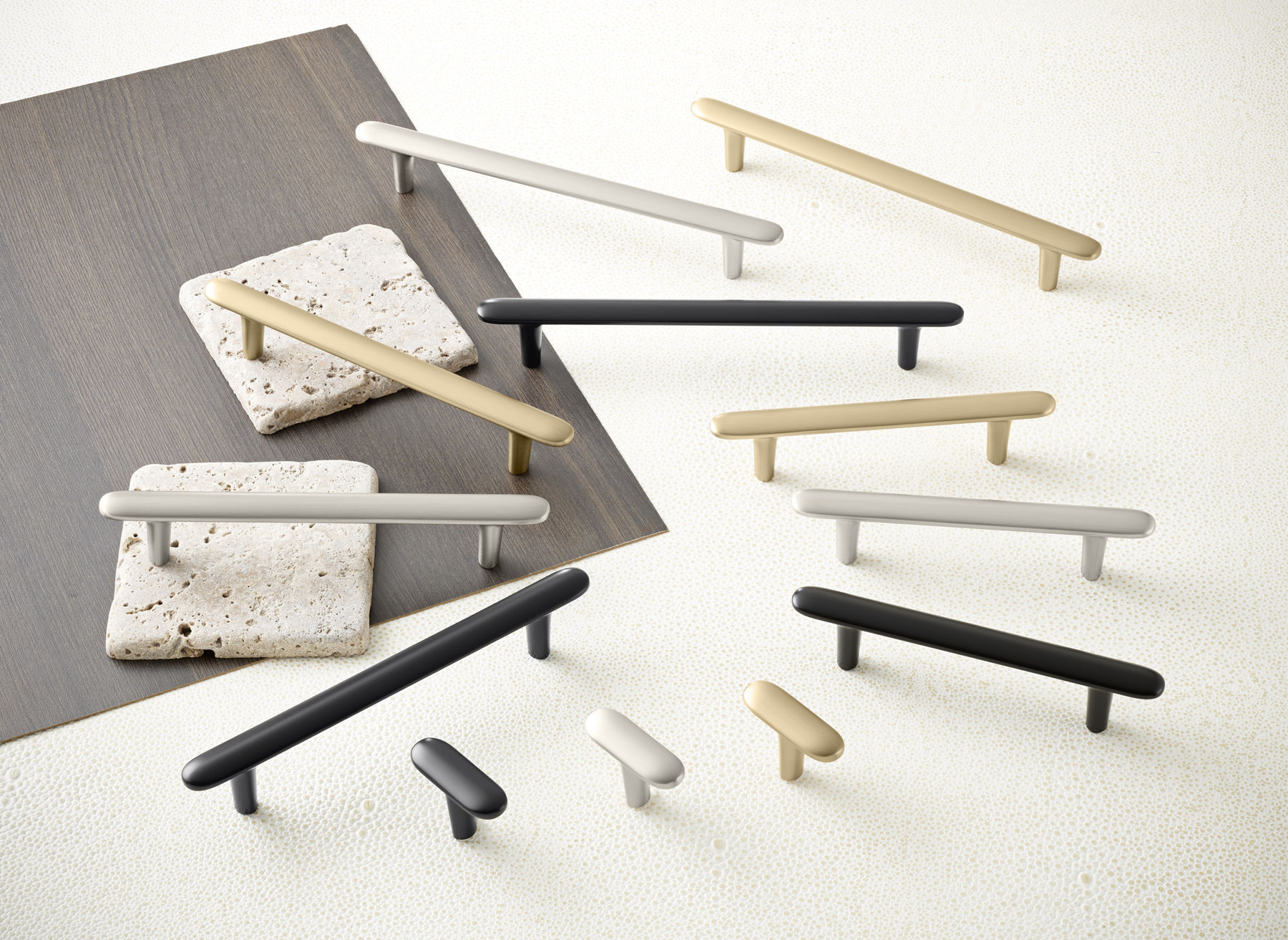 Mersky also commented on the growing popularity of longer cabinet pull lengths, especially for wide pot and pan drawers and tall pantry doors. "Fitting the size of the pull to the cabinet drawer or door can elongate lines for a clean look, but will also add more functionality to the space since longer pulls are typically much easier to grasp," she said.
Functional hardware's touch-to-open technology also plays off the contemporary trend. "Not only a great solution for handle-less cabinets for contemporary looks, touch-to-open technology, allows users to press on the cabinet front with a knee or elbow to open the cabinet, reducing the spread of germs, especially for a waste drawer application," said Karen Smith, Brand Communication coordinator at Blum Inc.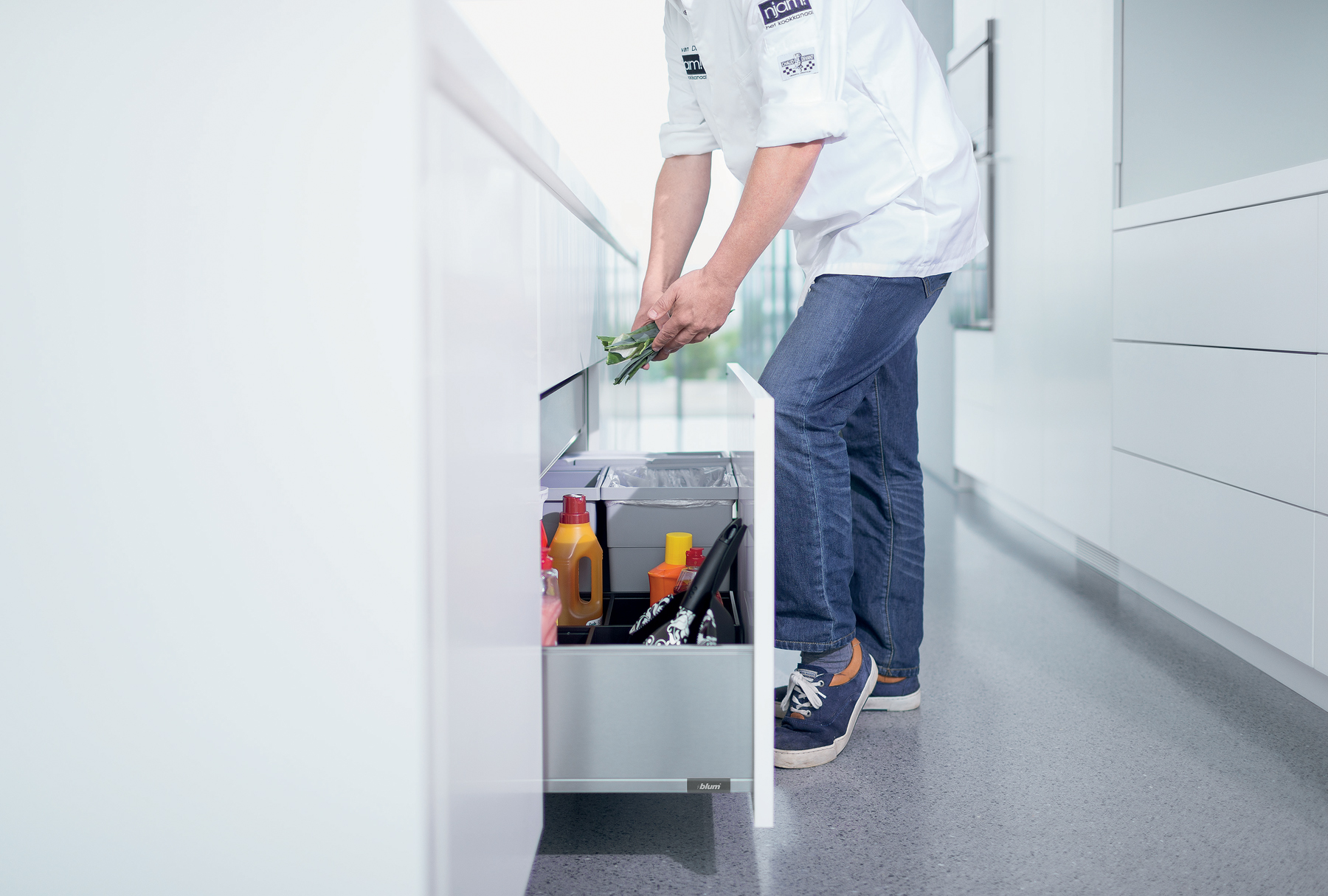 The popularity of touch-to-open and push-to-open technology was also noted by Nichole McLeod, marketing at Salice America. "Push-to-open offers a clean, contemporary look and maximizes space in the kitchen," she said. The hinges are equipped with a special spring that acts to open the door independently of the release device. "Simply put slight pressure on its front and the door opens wide."
"With more and more people working from home offices and children learning remotely, the kitchen has once again assumed the role of most sought after room in the house and therefore many of the trends we are seeing are related to the kitchen," McLeod added.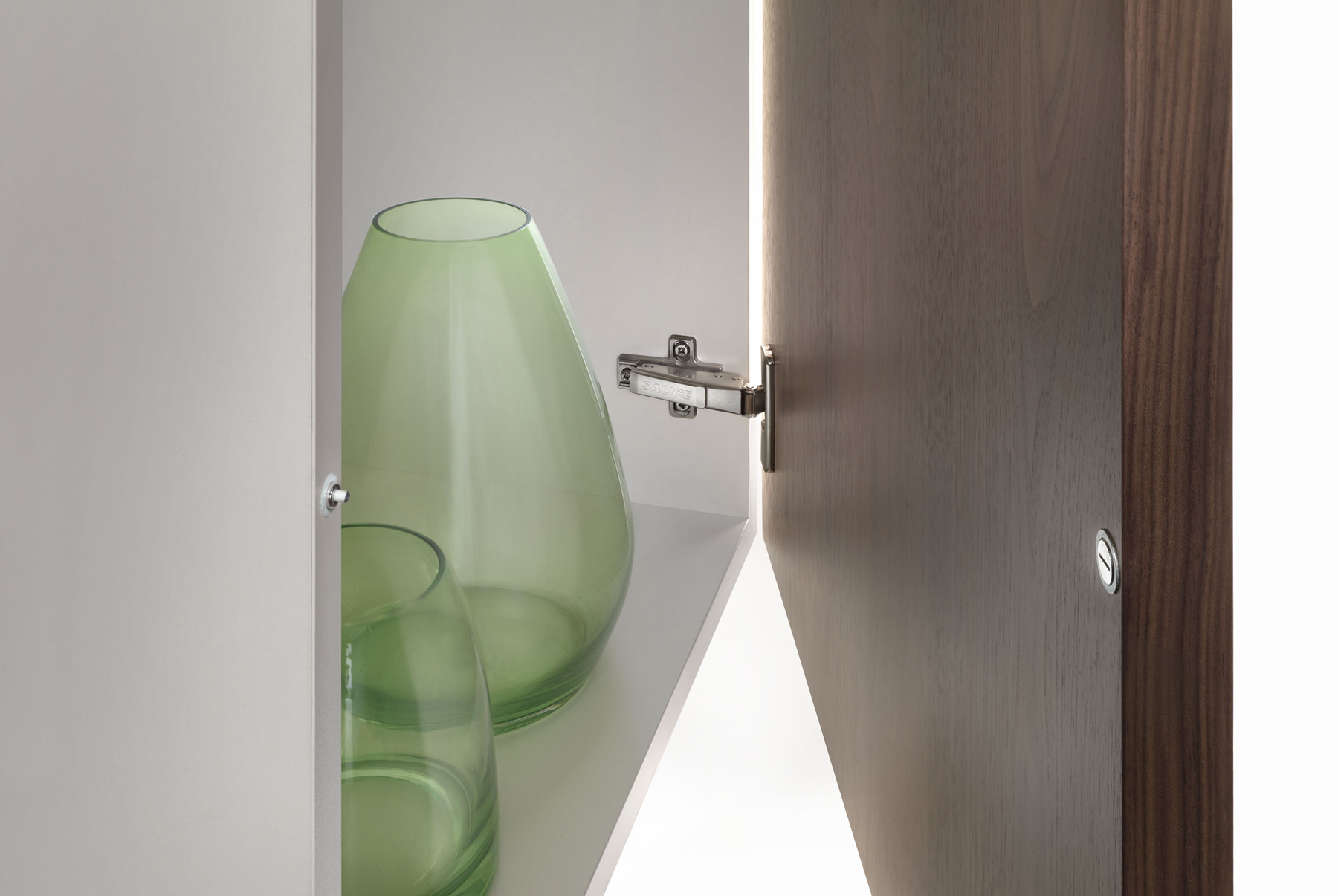 Another trend, open cabinet shelving is also based upon the functional hardware solutions of bottom-mounted slides with optional push-to-open and magnetic stays, which keep the slide in the extended position, said Karen Armour, Häfele America Co. Functional Hardware Category manager.
Lifter systems are also making headway in the market, said Jan Fitzpatrick, Customer and Market Relations manager at Grass America.  "It just makes sense. Lifters offer quick and easy access to cabinet interiors and ultimately will be less expensive due to less cabinet fronts.  In one smooth motion, doors lift up providing full exposure to the cabinet contents.  Depending on the type of lifter used, one can accommodate a variety of door sizes and weights," she explained.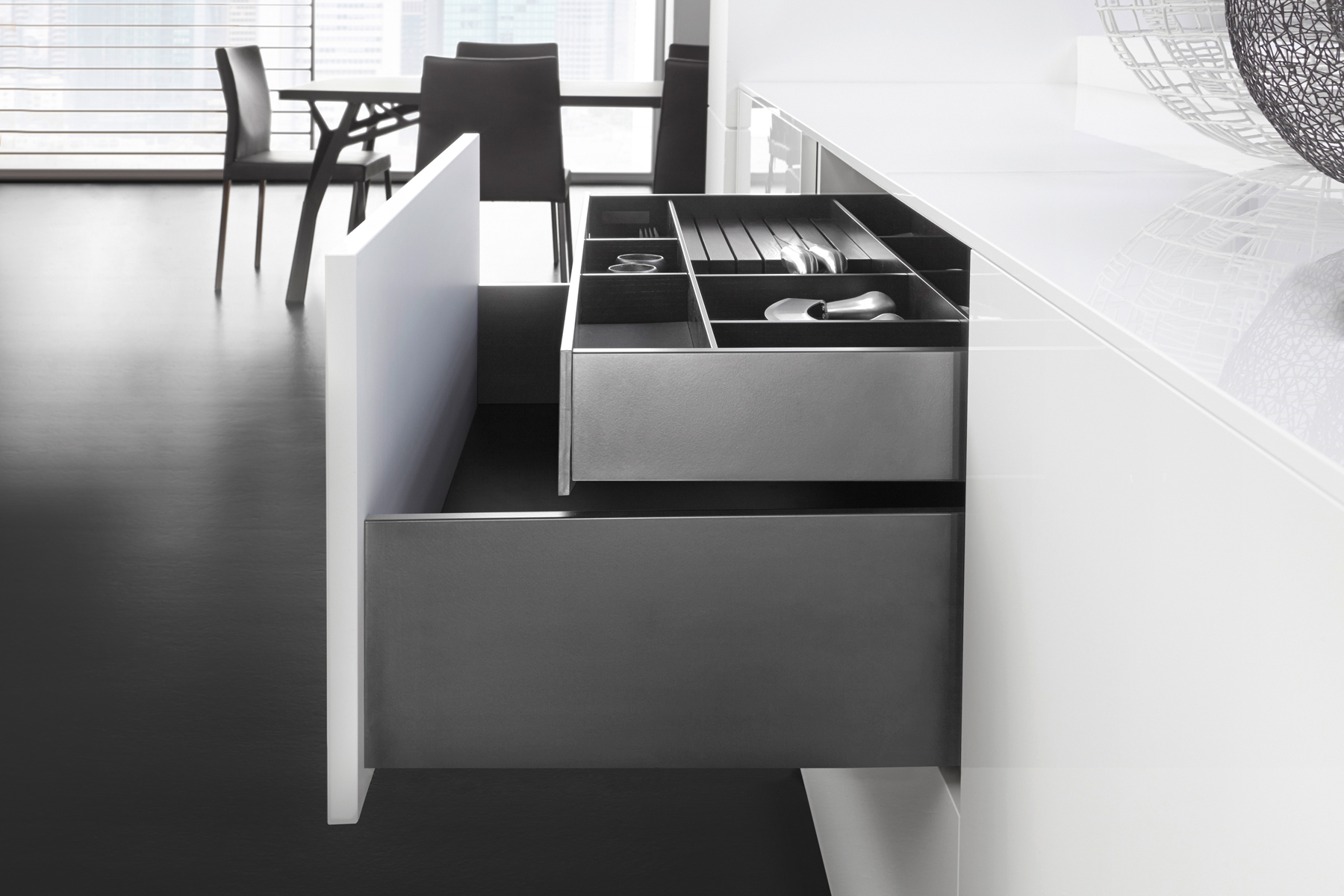 A premium on storage
Another trend noted by Fitzpatrick was for large and deep drawers in place of bottom cabinets.  "It's always been common to have one or two deep drawers in the kitchen area but now the trend is for a bank of deep drawers.  And these deep drawers need hardware that carries a high load weight capacity.  When you place your large stockpots, cast iron skillets, griddles, small appliances out of the way but in a convenient location – a large drawer is perfect."
"Interior storage solutions such as island units are also becoming an integral part of kitchen designs, not only providing more counter space but also offering more storage space as well. The most popular choices are cabinets with drawers and doors," noted Felicitas Wolter, Marketing manager at Hettich America.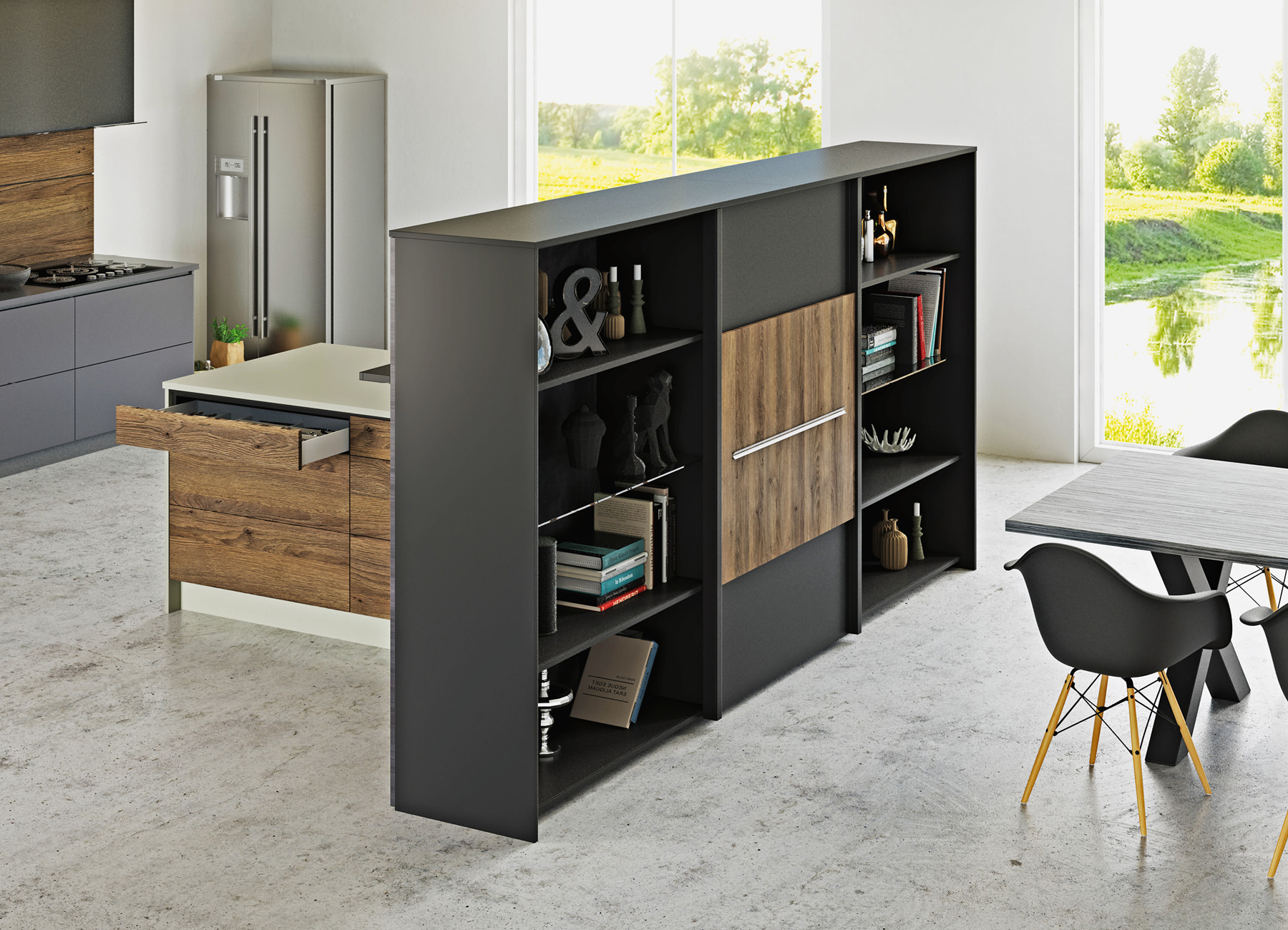 "Integrated storage is a big topic right now, especially amid the pandemic," Smith added. "Spending more time at home has allowed homeowners to take stock of how they want their spaces to function and they're looking for options to get things in a dedicated space and off the countertops."
COVID has changed the way we use our homes, creating a need for multi-purpose spaces that also serve for at-home work and school. "With that increased demand we are seeing organizational products used for holding sundries, are now being used for crafts, etc.," and sanitizing supplies in easy access," noted Shari McPeek, CLIPP, Advertising and Public Relations manager at Rev-A-Shelf.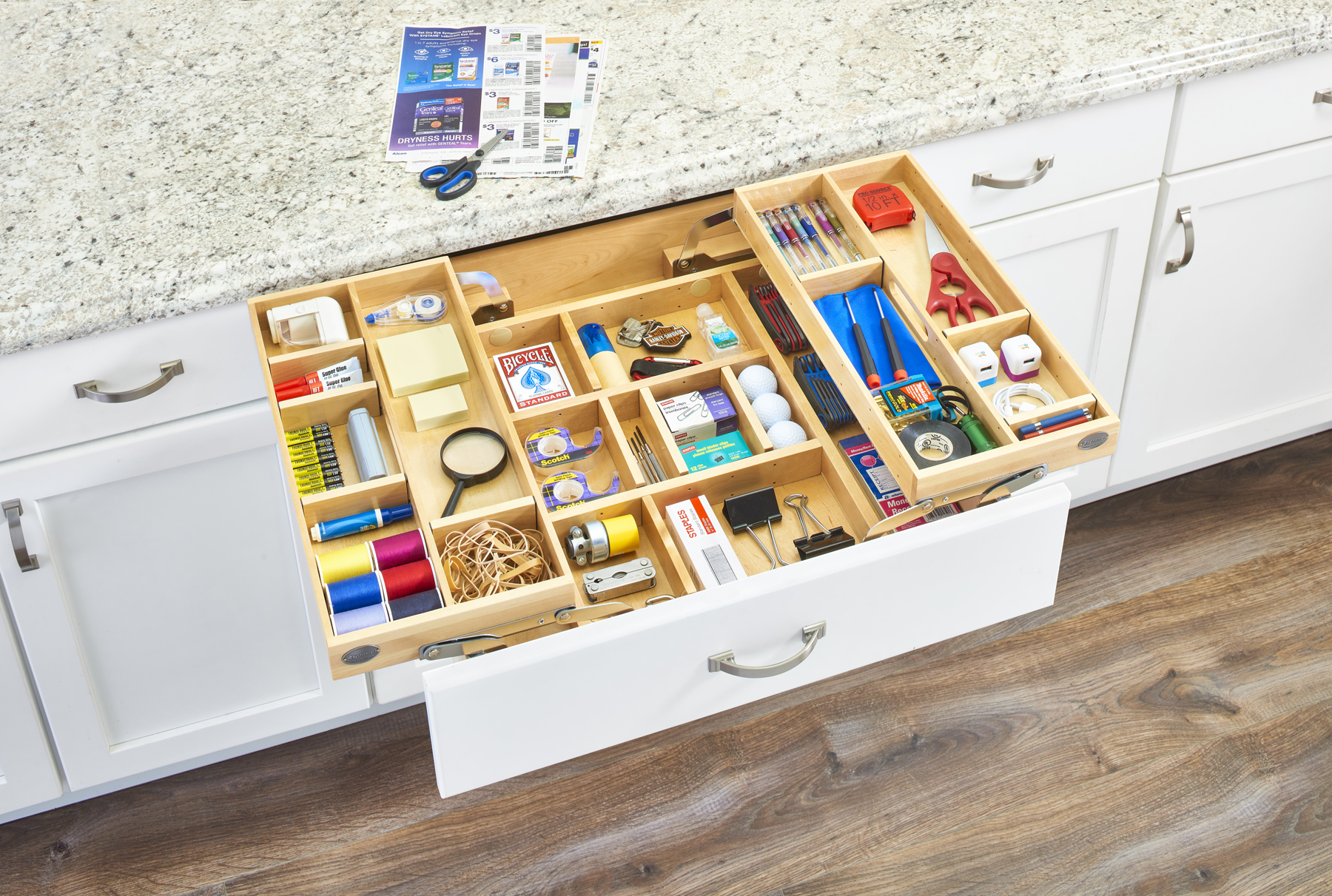 Wolter also noted the growing demand for "convertible spaces." "Smart storage needs to be sleek, slim, and wide for spaces with multifunctional use," she said.
"As people are at home more, they are noticing areas that they overlooked or did not use as often," McPeek added. "One of those on the rise is closets, and people are filling them with products that look great, keep things organized and provide ease of visibility and accessibility."
Have something to say? Share your thoughts with us in the comments below.