What's 'in' and the impact of COVID-19 on design
January 1, 2021 | 10:34 am CST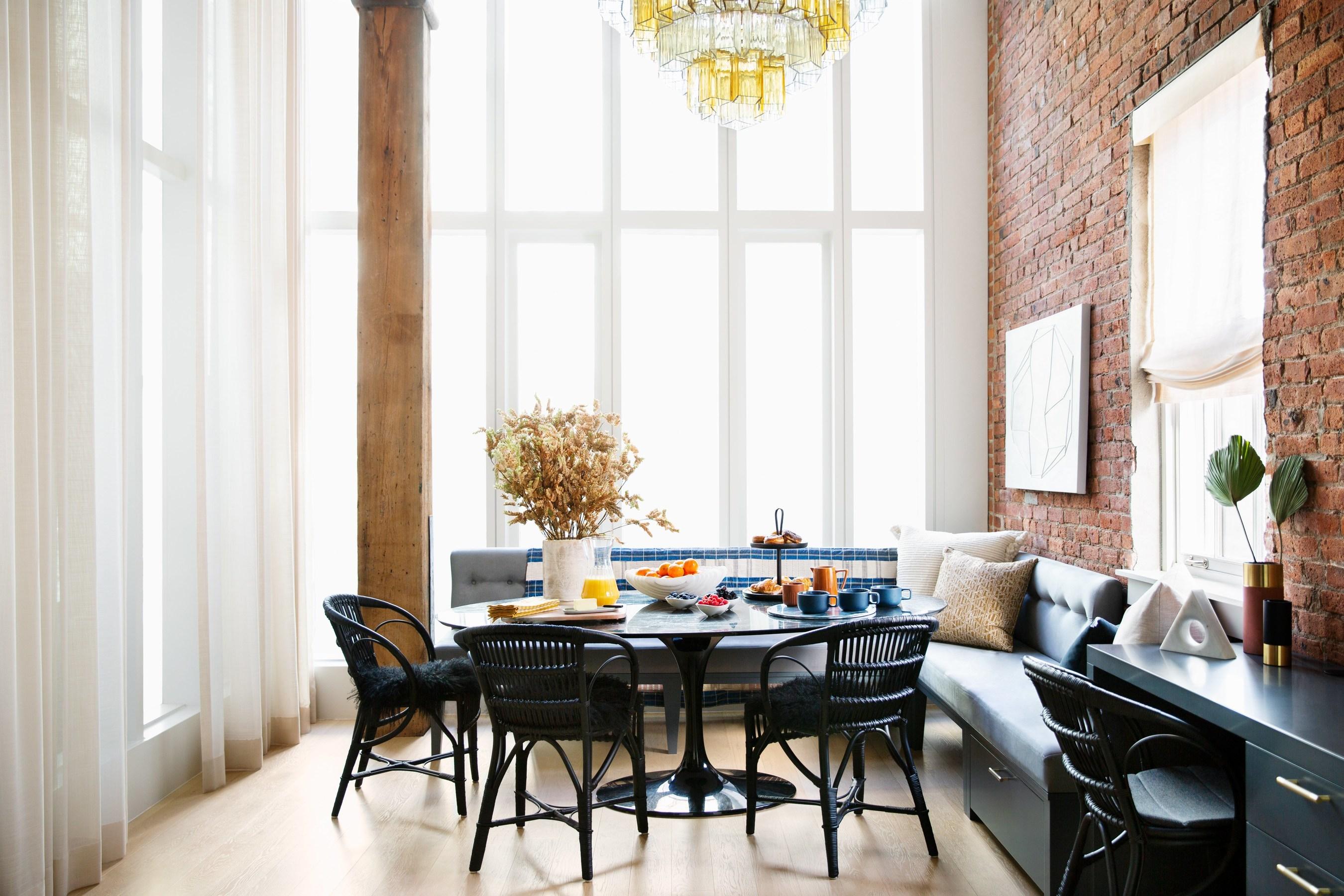 Photo By 1stDibs
1stDibs, a marketplace for design, announced the results of its fourth annual Interior Designer Trends Survey, completed by hundreds of interior designers around the world. The data reflect the tastes of design experts, informing the industry and consumers of the interiors trends we will likely see in 2021.
Highlights from this year's survey include color trends, with jewel tones like Emerald and Cobalt Blue/Navy coming in on top for 2021 and a significant shift toward warm earth tones like Burnt Orange and Mustard Yellow. Additional findings include a return of 1970s-era styles, a focus on bringing the outdoors "in" through nature and organic-inspired patterns, more outdoor spaces and a major uptick in the amount of online shopping for home furnishings.
What's "in"
Color trends: warm and earthy 
While jewel tones came out on top for the second year in a row — with Emerald picked by 24% and Cobalt Blue/Navy by 23% — warm, earth tones saw a dramatic rise, indicating that cozier hues are gaining in popularity. Burnt Orange and Mustard Yellow tied with 22% of the vote, showing the biggest increase from last year. In fact, Yellow and Orange hues as a whole were up 13% and 15%, respectively. Rounding out the Top 5 is white, which also came in with 22% of the vote, an increase of 11% YOY.
Nature-inspired patterns
On the question about patterns and motifs expected to be on-trend in 2021, Florals/Plants and Organic were tied for first place, with both receiving 25% of the vote. Their selection suggests that nature-inspired patterns are a popular way to bring the outdoors in.
Contemporary continues to reign
Out of 14 design styles, Contemporary came out on top for 2021 (with 31% of the vote, an increase from 27% last year). Coming in second and third were Mid-Century Modern and Art Deco, whose vote percentages — 24% and 22%, respectively — have remained consistent over  the past four years.
Impact of COVID-19
"Building on our traditional survey approach, which is focused on what's in style and what's anticipated to fall out, we wanted to understand the main shifts in how COVID-19 has impacted the design industry," said 1stDibs Editorial Director Freund, explaining how the survey addressed this year's unique circumstances. Here's a look at the major changes the respondents noted in the past year, and their  forecasts for next year.
Looking ahead
The most anticipated residential design change was more outdoor spaces (e.g., patios, porches, terraces), receiving 78% of the vote. Home offices were also predicted to be big, receiving 76% of the vote. Other top-ranked spaces included home gyms and wellness spaces, with 48%; and those associated with a "healthy home" (e.g., air quality, renewable energy), with 48%. On the question of anticipated changes,  the fewest votes went to a shift to minimalist design (19%), more "smart" products and touchless appliances (23%), kid-friendly playrooms (23%) and closed (versus open) floor plans (23%).
The vast majority of residential designers (91%) expected to continue to integrate virtual services in their practices  in 2021.
Many designers commented that COVID-19 has made people more aware of the importance of good design, and that designers have a role to play in solving some of the critical issues surrounding the nature of work.
Have something to say? Share your thoughts with us in the comments below.