19th century Montreal dwelling gets a 21st century update
December 1, 2020 | 11:58 am CST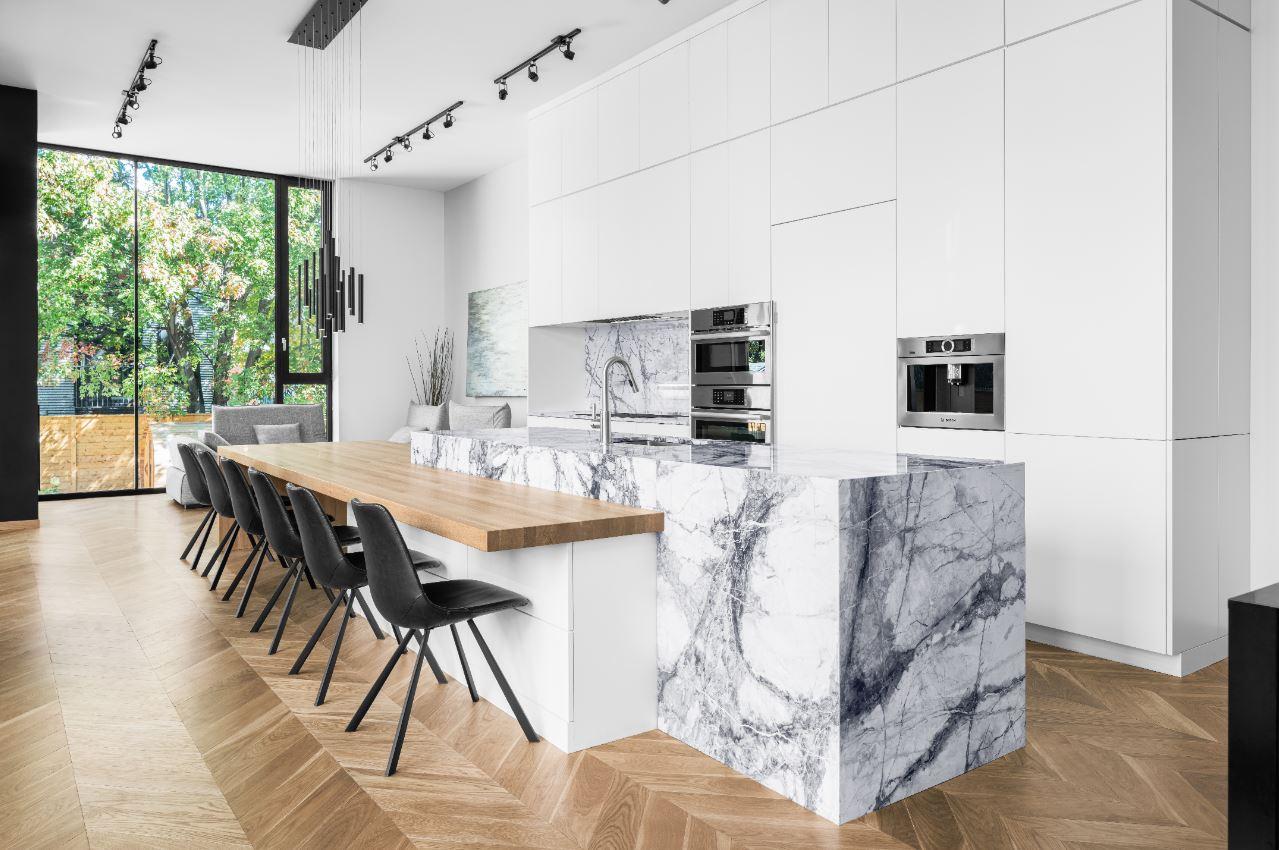 Photo By Charles Lanteigne
MONTREAL -- Cuisines Beaucage of l'Assomption, Quebec, got the call to create kitchens for the Alexandre-de-Sève Townhouse, a renovation and expansion project that transformed an 1880s duplex into a multi-unit dwelling.

A formidable challenge of the project was preserving and restoring the original building, while constructing an even larger addition that would mesh with it.


The original two-level 645-square-foot (60-square-meter) dwelling features two open-plan apartments, each with 12-foot-high (3.65 meter) side windows carved into the brick wall. A 1,940-square-foot (180-square-meter) contemporary addition on three levels, including a basement garage and storage area, was constructed at the back of the building.

Cuisines Beaucage worked with architect Guillaume Lévesque whose vision was to harmonize the original style of the building with a decidedly contemporary and uncluttered addition. Cuisines Beaucage was established in 1986 in a family home and now operates out of a 50,000-square-foot plant with about 35 employees.

The kitchen featured here was designed by Philippe Beauleau of Cuisines Beaucage. The  countertops were fabricated by Rouleau Granit of Stanstead, Quebec.

The completed project, including the new kitchens, met with the approval of the chief architect. "I am very proud of the design work and site monitoring that we have accomplished at Alexandre-de-Sève townhouse," Lévesque said. "When I first visited the building with the clients, I knew it was going to be a great challenge. I immediately saw the potential of retaining the heritage of the existing building while adding a contemporary volume. This project would not exist today without the meticulous work of the contractor and craftsmen, engineers, team of architects, and landscape architect as well as the rigorous follow-up of clients."
Have something to say? Share your thoughts with us in the comments below.