See how cabinet doors and components are made during WPE/Closets Con
November 19, 2020 | 3:20 pm CST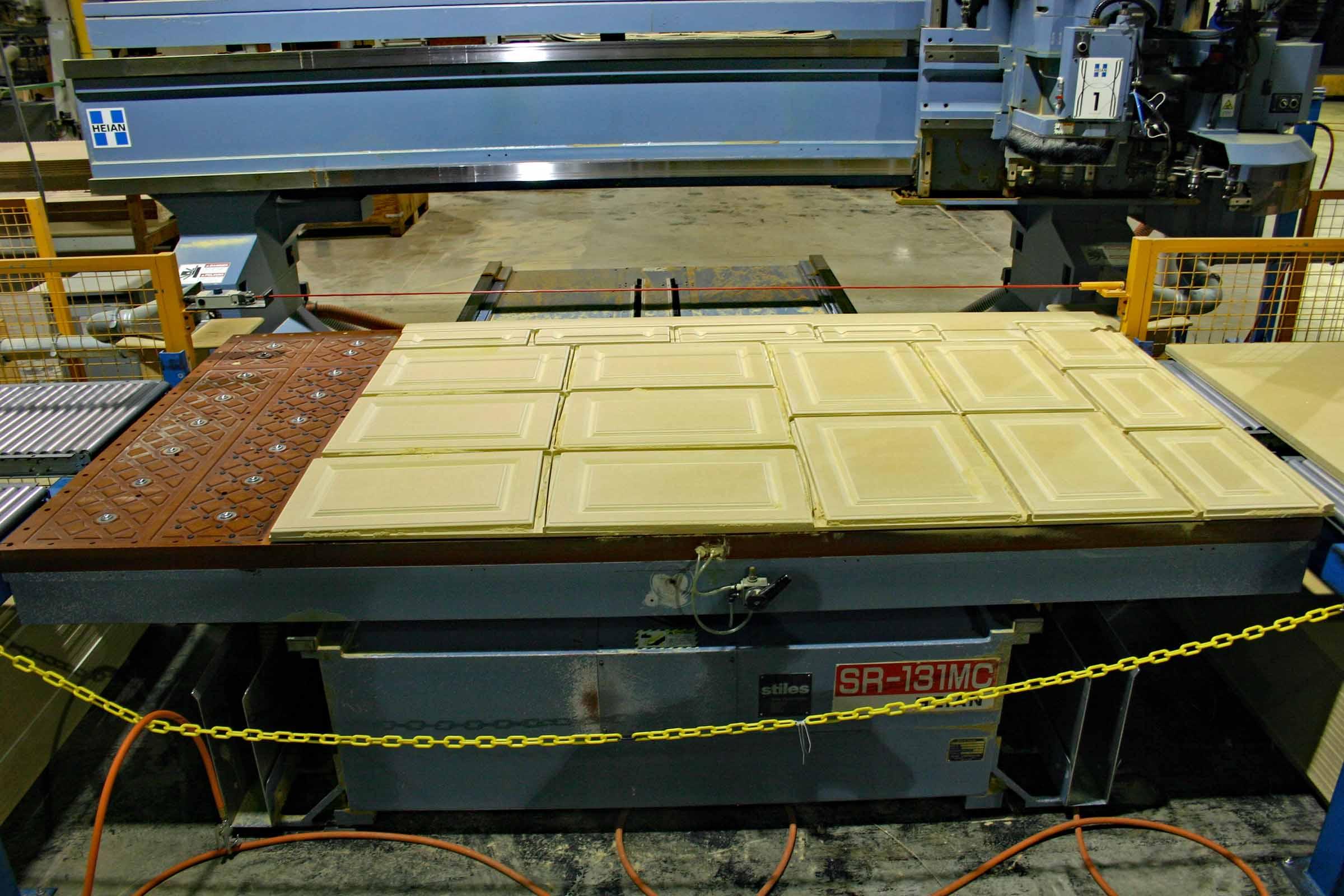 Attendees at Wood Pro Expo and Closets Con will get the chance to see how quality cabinet doors and components are made in a special plant tour during the event.
Wood Pro Expo and Closets Con (the Closets Conference & Expo) will be held June 8-10, 2021 at the Palm Beach Convention Center in West Palm Beach, Florida.
Doormark, Inc., a manufacturer of 3D laminates, acrylic and melamine cabinet doors and components, is hosting a plant tour during the show.
"We supply quality products to closet and kitchen companies servicing multiple sectors, including residential, commercial and multi-family," said Doormark's Phil Greene.
"Doormark is very proud of our quality, customer service and industry leading packaging."
Founded in 1994, Doormark is one of the largest manufacturers of 3D laminated components on the East Coast of the United States. Their corporate offices and 60,000 square foot manufacturing plant are located in Deerfield Beach, Florida.
Doormark features more than 72 colors with a variety of mattes, silks, wood grains and glosses, most of which are available with melamine matching backs. Doormark offers these colors in more than 40 different door designs and accessories including crown moulding, valances, wine racks and an option for 3D laminate on phenolic. They are also making crown mouldings, fluted fillers and rosettes, ornamental fronts, mullion doors, valances and wine racks.
The company's door grade MDF is made with a double refined wood mixture that is compliant with TSCA Title VI requirements and allows for a superior quality routed product. Doormark uses a two-component adhesive for superior bonding.
The 3D laminate used is purchased from top vendors in the industry from the United State, Japan and Germany. Laminates are matched in partnership with paper, 3D laminates and melamine laminators.
There is laminate available for all of the colors that Doormark offers. Most are available as an HPL (high pressure laminate) and all are available as 3D laminate on phenolic. Edgebanding is available for most colors through many distributors. The 3D Laminate is a PVC material thermoformed to the profile of an underlying engineered wood core such as MDF.                    
In the operation, Greene said that when the quote is converted into an order, a file is created and that file is sent to one of the eight Heian routers used to manufacture the parts.
After the parts are created, they move to the gluing stations and are sprayed. The pieces are then processed at the Wemhoener presses where the 3D laminate is bonded to the routed parts. Once pressed, the parts are cleaned and boxed for pickup or shipping.
Bar codes are used throughout the facility. All parts are scanned at each station to ensure that the orders are completed on time.
The company employs 60 people in their one location in Deerfield Beach.
"Some of our procedures have changed to protect our employees, as far as who we allow in the facility and the wearing of ppe, and we sanitize more frequently," Greene said.
During the tour, Greene said they plan on introducing a new line of colors as well as showcase their existing offering. He said visitors will also be interested in the machinery and the organization in the plant.
For closets, Greene said that customers are looking for any type of matching or complementary product that will enhance the overall look of the closet. Overall, all types of shaker designs in white or grey 3D laminate are popular, and they are starting to see more use of acrylic or high gloss materials as well.
"Doormark has been able to offer consistent quality products for over 25 years due to the dedication of our employees," Greene said. "Many of our team members have been with the company for over 20 years. We are always striving to find ways to improve and stay current with new trends and customer needs."
https://www.woodworkingnetwork.com/events/wood-pro-expo
https://www.woodworkingnetwork.com/events/cabinets-closets-conference-expo/exhibitor-information
About the 2021 Closets Conference & Expo and Wood Pro Expo Florida
The Closets Conference & Expo is the annual national event for closet and home storage professionals. It is co-located with Wood Pro Expo Florida (WPE), a regional marketplace for the woodworking professionals. The events are organized by Closets & Organized Storage and FDMC magazines respectively, each part of Woodworking Network. The twin-billing event is scheduled for June 8-10, 2021, at the Palm Beach Convention Center in Palm Beach, Fla.
The Closets Expo and WPE both lead off with a separate full-day conference on June 8, followed by the two-day expo, June 9-10, featuring woodworking machinery and supplies. Additional educational programming is offered on both days of the expo. Tours of local manufacturing plants and the popular Top Shelf Design Awards networking reception are also key components of the event.

For information about exhibiting, and sponsorship opportunities, contact Laurel Didier, publisher of Closets & Home Storage. For inquiries about WPE, contact Harry Urban, publisher of Woodworking Network. 
Additional 2021 Woodworking Network events
Wood Pro Expo Lancaster, Oct.14-15, 2021, Warehouse at the Nook, Lancaster County, Pa. -- Annual woodworking trade show and conference
Executive Briefing Conference (EBC) Sept. 8-10, 2021, The Broadmoor, Colorado Springs, Colo. -- Annual forecast of economic, technology and design trends for the North American woodworking industry.
Woodworking Machinery & Supply Conference & Expo (WMS), Nov. 4-6, 2021, International Centre, MIssissauga, Ontario -- Canada's national woodworking show
Have something to say? Share your thoughts with us in the comments below.