Trying a versatile waterborne finish
September 6, 2023 | 11:00 am CDT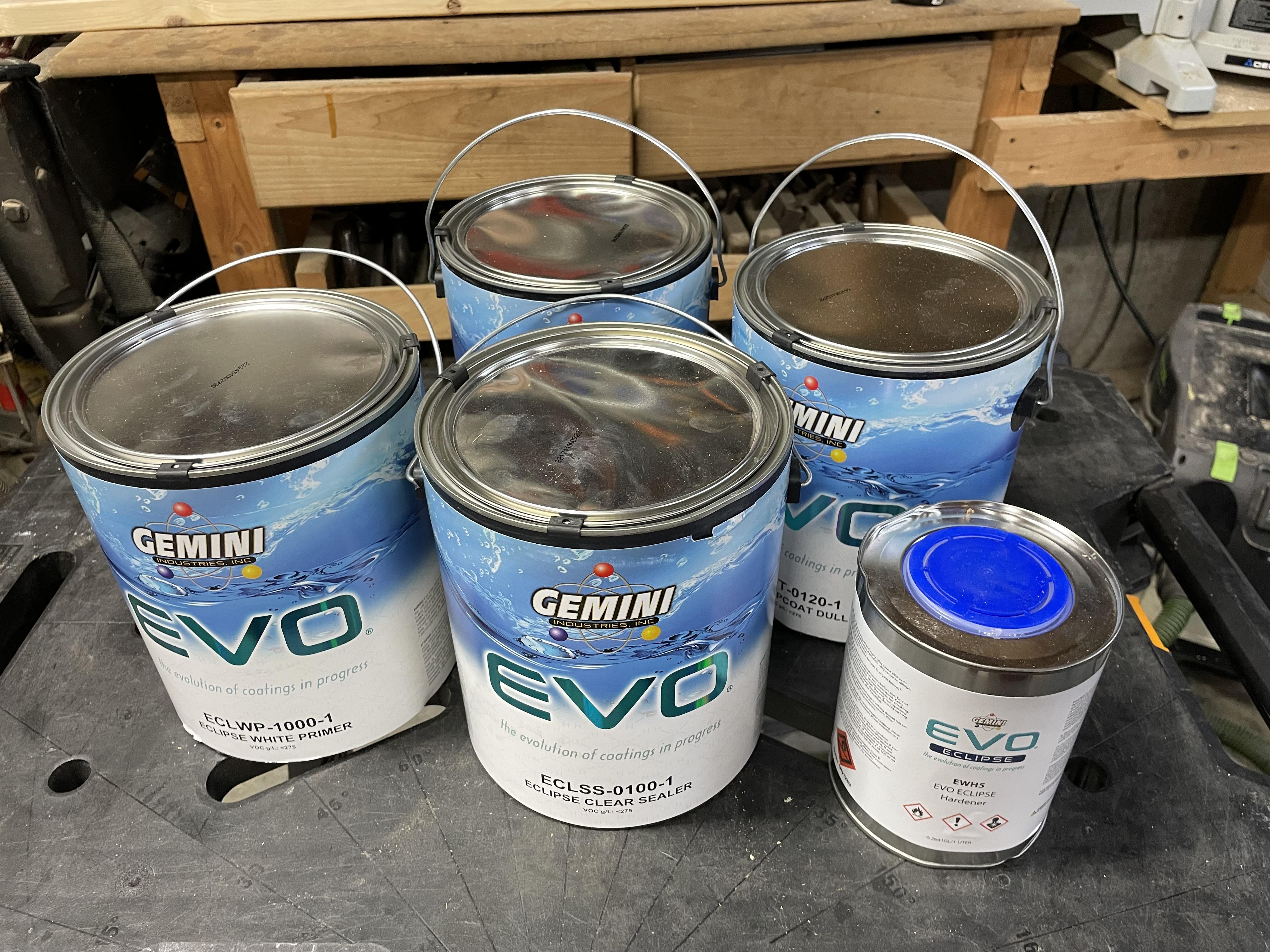 Most woodworkers have a love-hate relationship with finishing. They know the finish is crucial, but they don't like all the chemistry and complexity that comes with it. They want something that is easy, reliable, and gives great results.

I think that's why there has been so much resistance to waterborne finishes. The low-VOC aspect and water cleanup are attractive, but there have been lots of water-based finishes that just didn't live up to their hype. I've been disappointed by the cold, blue cast and unreliable results of many of the waterborne finishes I've tried. So, I was intrigued when the folks at Gemini asked me to give their EVO Eclipse coatings a try.

Let me say right away, that this review is just the beginning. Gemini sent me samples of the EVO Eclipse sealer, clear topcoat, white primer, white topcoat/tint base, and optional hardener. The more I read the product data sheets, the more I realized I'd have to expand my review to try a lot of different things to understand the versatility and attributes of these products.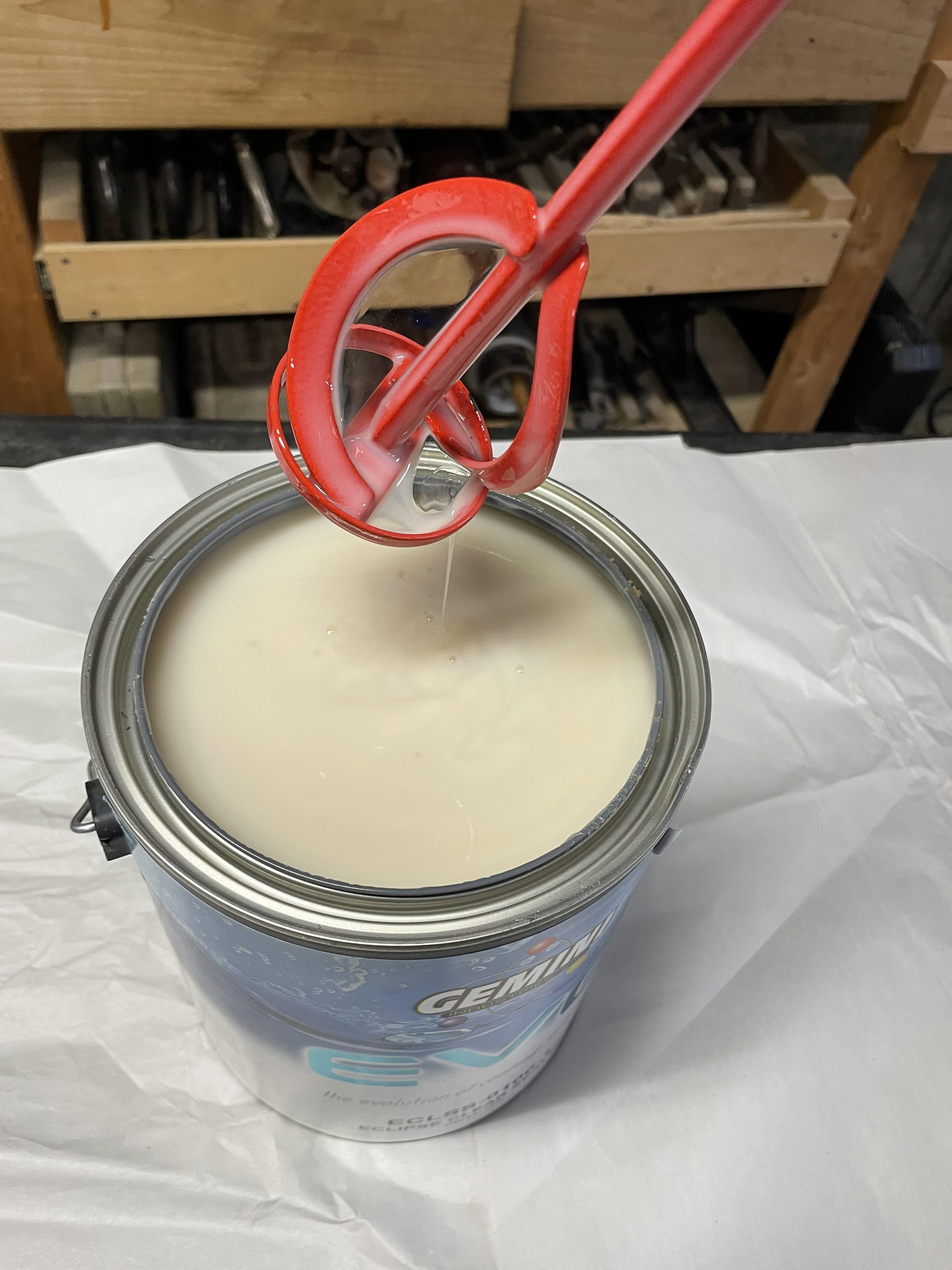 Basic features
Gemini describes the EVO Eclipse line of finishes as "technologically advanced waterborne" products. They feature "dual cross-linking technology" and have an optional hardener. They are billed as low-odor, low-VOC, fast drying, with no HAPs, formaldehyde, or phthalates, while still meeting KCMA Performance Requirements. 
The finish can be applied using conventional, HVLP, airless, or air-assisted spray equipment. But it also can be applied by brush or roller. That last really intrigued me. It was my intention to use my HVLP rig to spray the finish, but I couldn't resist seeing what results I could get with a brush. Also, since the folks at Gemini promote the product for both in-shop or on-site work, I wanted to see what it would do in all circumstances. I decided to do tests of brushed and sprayed finishes, with and without use of the hardener.

Following directions
I always strongly recommend starting by strictly following the manufacturer's instructions. In the case of waterborne products, some requirements are critical. For example, you can't let this stuff get below freezing in storage, and it certainly can't be applied in freezing temperatures. It needs to be above 60 degrees Fahrenheit and less than 75% humidity. Optimum air drying comes at 75 degrees and 50% humidity.

I took delivery of the samples in early spring, which still means freezing temperatures here in Maine, so I waited until things warmed up a bit while keeping the unopened paint cans above 60 degrees in my shop.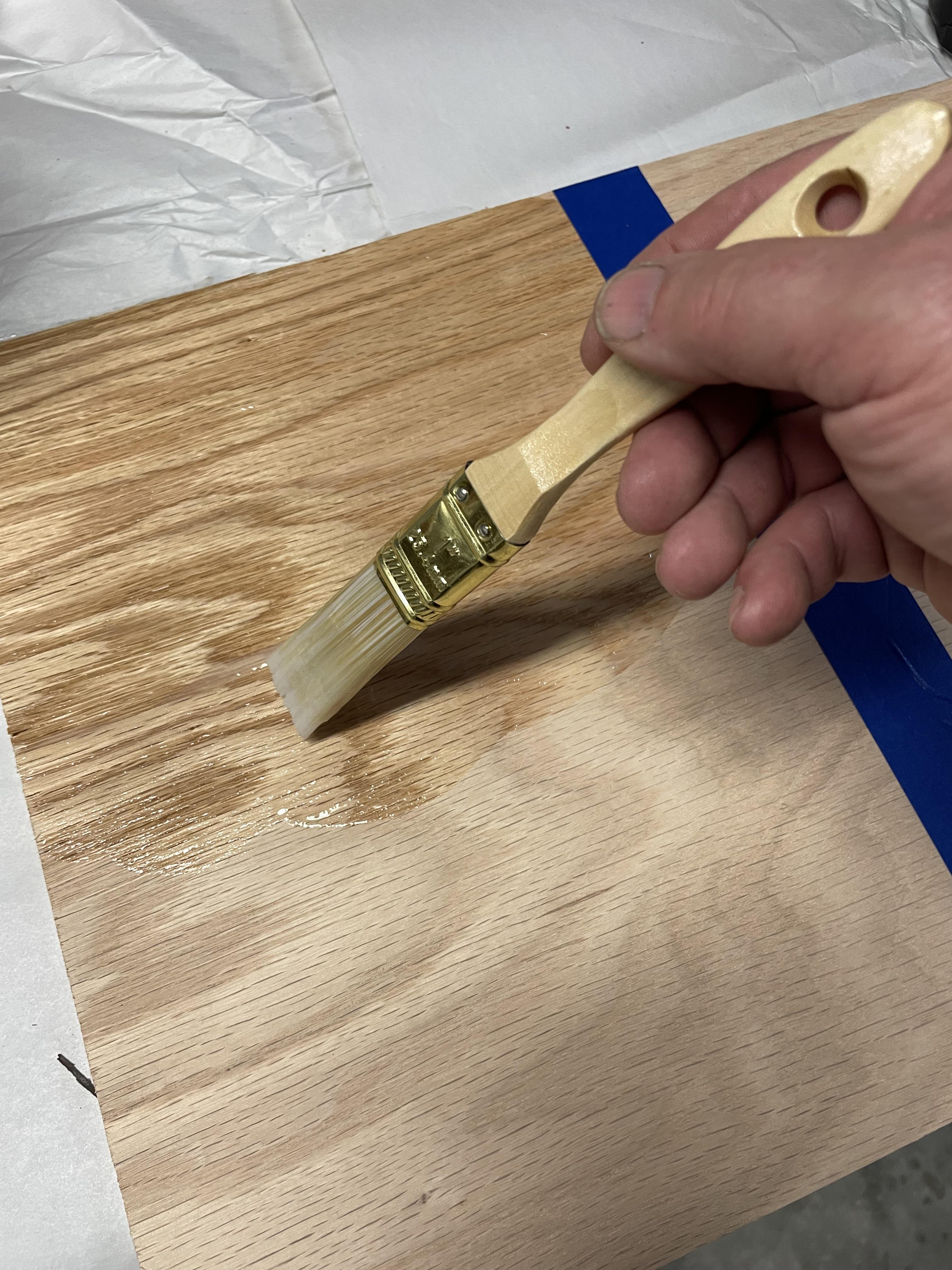 Getting started
When opening up most water-based finishes, you typically face a very blue or cold-white product. I opened the EVO Eclipse sanding sealer and was surprised by the warm cream color. It's also quite thick. When I used a stirring device in my drill, I knew I'd need to thin it and/or use a larger tip in my HVLP gun, but for now, we were just going to try a brush.

For my first test, I used oak plywood. Water-based finishes are notorious for grain raising, especially on plywood. At 70 degrees and 65% humidity, the sealer brushed on smooth and easy. It dried enough for sanding in about 45 minutes, and I detected little to no grain raising.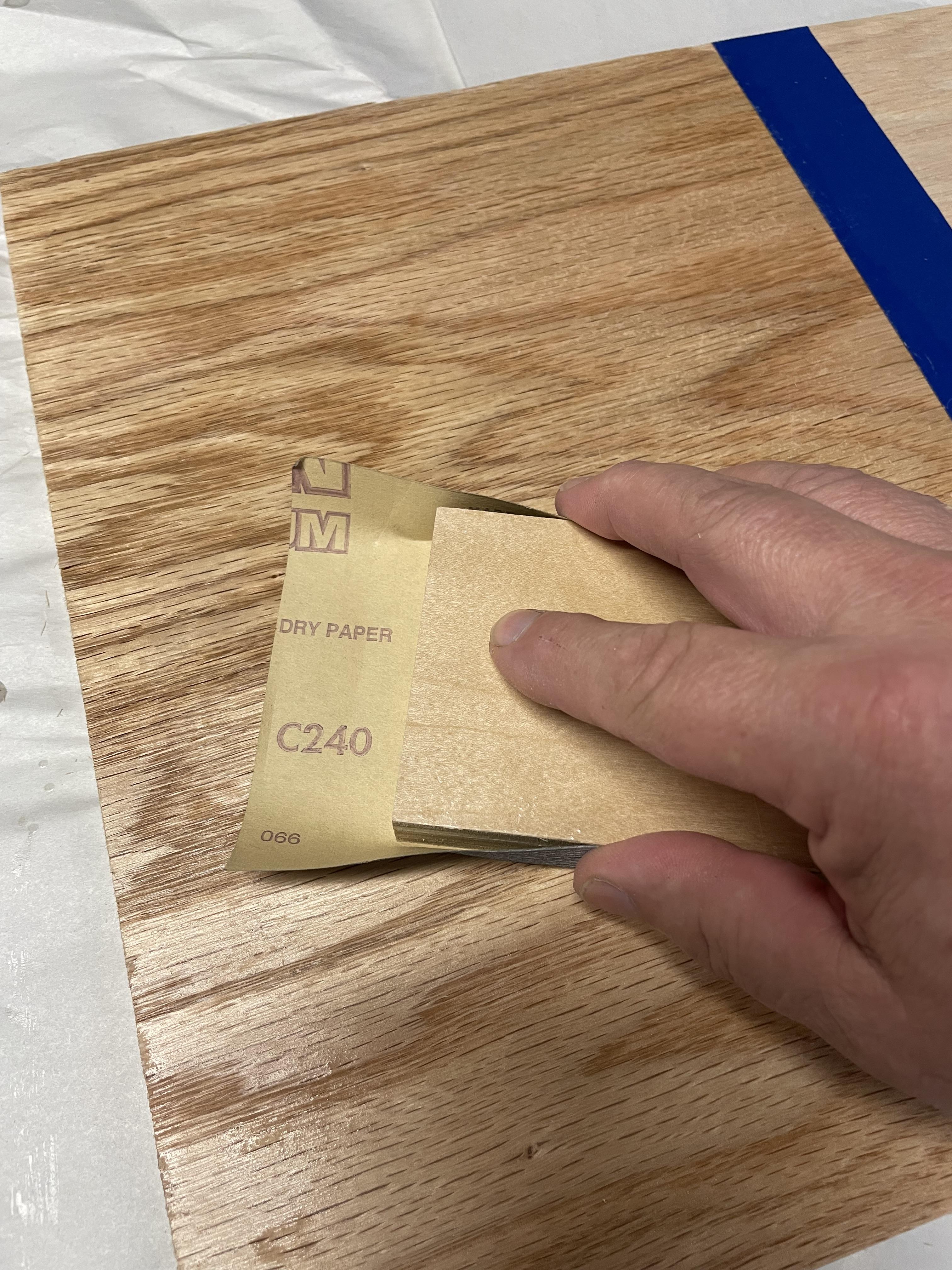 Top coating
Gemini recommends one coat of the sanding sealer and one or two coats of topcoat. Per instructions, I sanded the seal coat lightly with 240-grit paper backed by a wood block. Then I blew the surface with clean compressed air.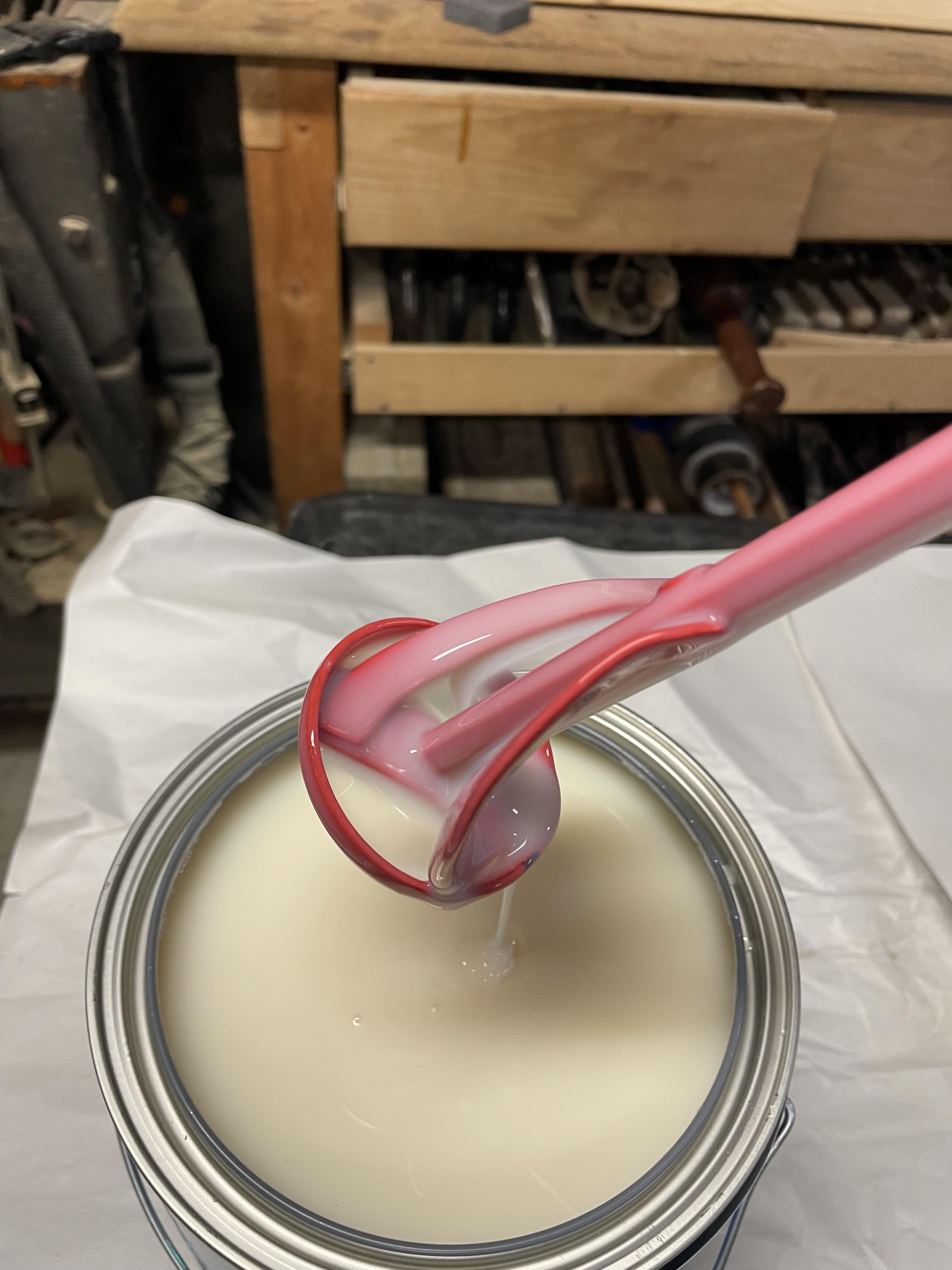 When I opened up the can of "clear" topcoat, it had even more of an opaque creamy color than the sealer. It thickly coated the vanes of my stirring device, even spanning some of the large openings with a thin film. It brushed on just as smooth as the sealer did. I let it air dry for about 45 minutes before giving it a quick scuff sand with 320 grit and applying a second coat. 

There was no sign of grain raising. I've used other waterborne products that it seems every coating step is a battle to hold back the grain raising. Not so with the EVO Eclipse coatings.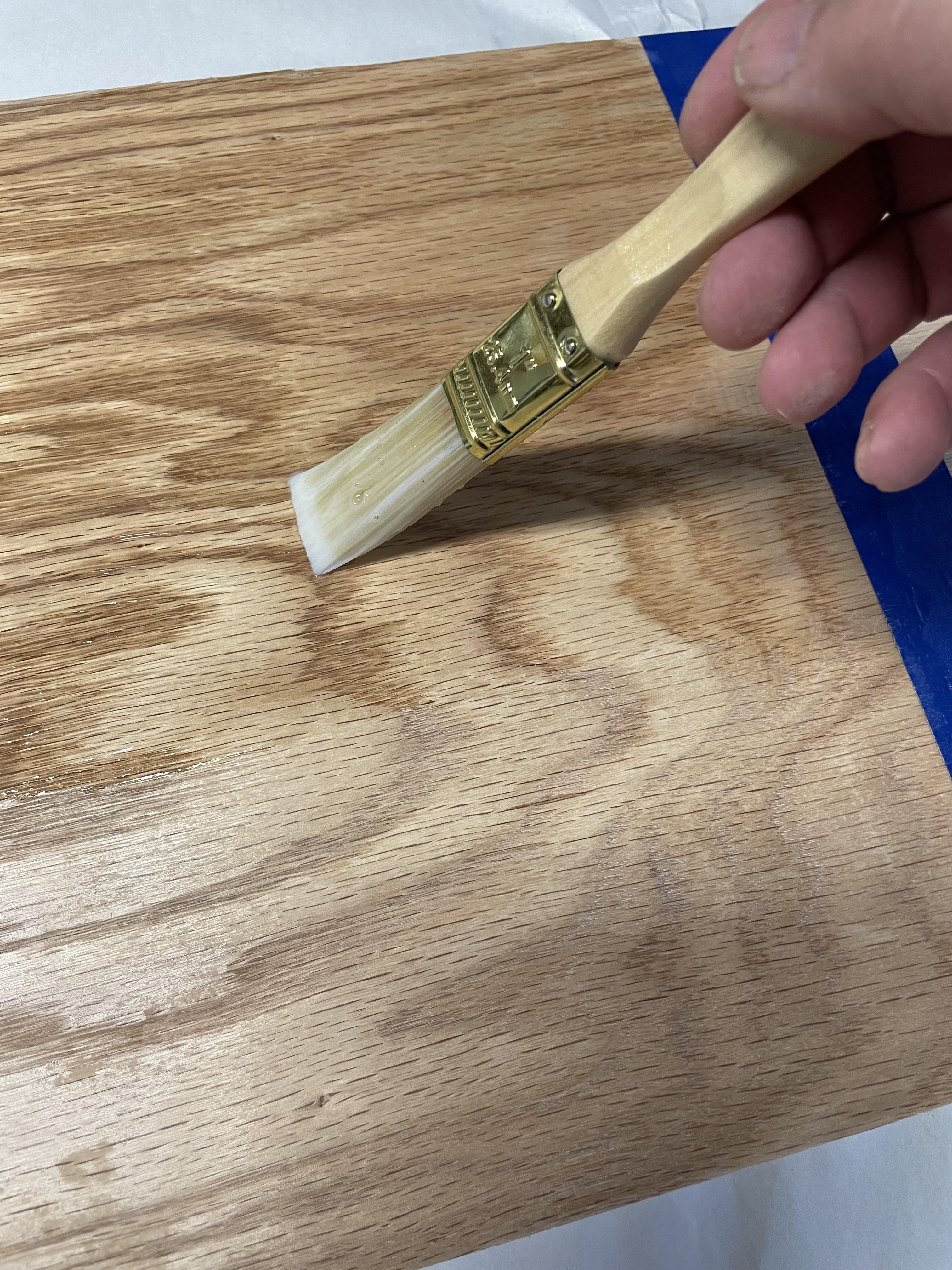 Checking the results
The second coat dried about as quickly as the other coats. It leveled perfectly, and there was no sign of dust nibs, brush strokes, or grain raising even with the brushed-on finish.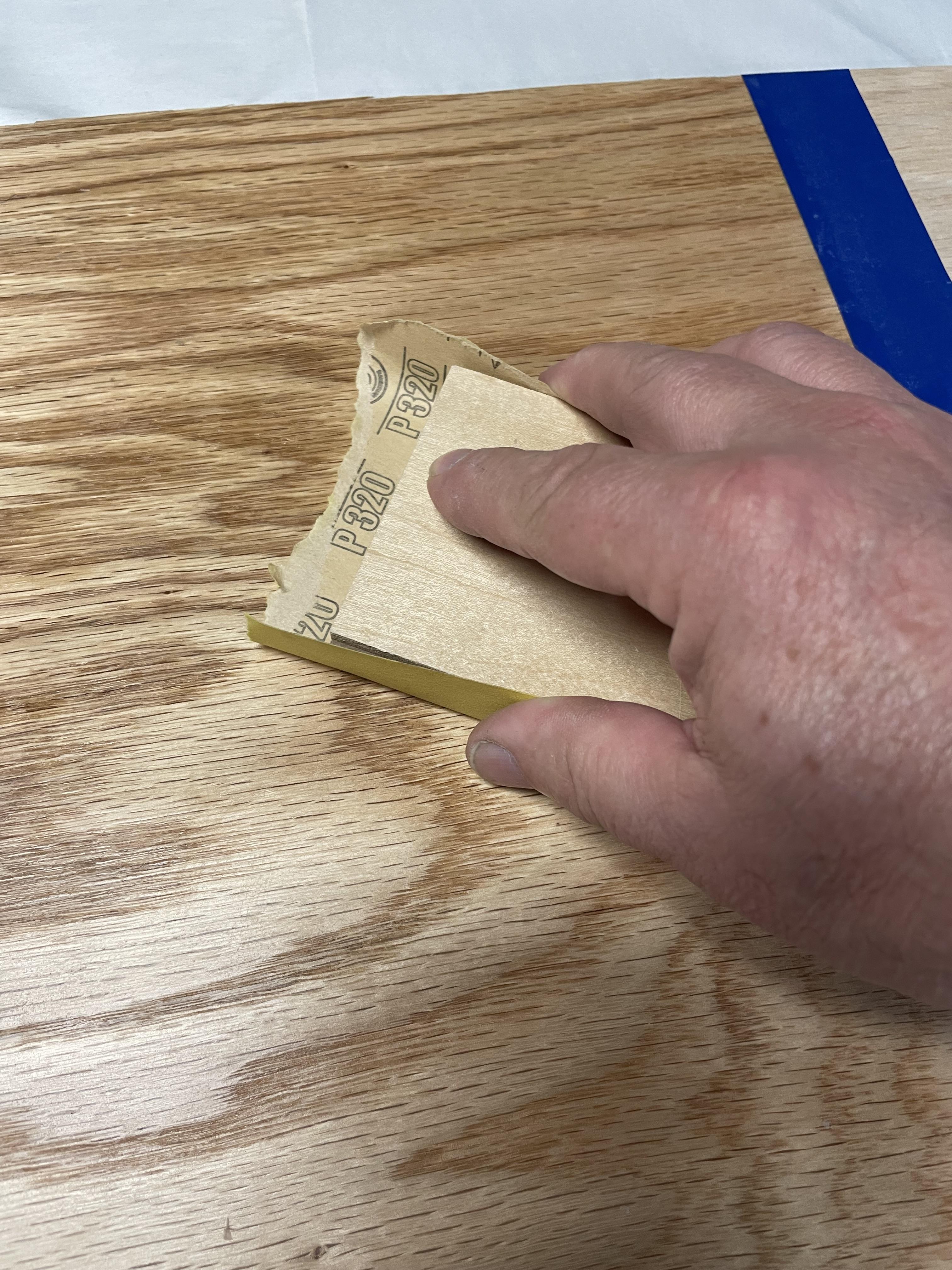 Gemini offers these products in a variety of sheens, including gloss, semi-gloss, satin, dull, flat, and dead flat. My samples were all in the "dull" sheen, which I really liked. It looked like a hand-rubbed finish. There was no blue cast (or yellow as you might get with solvent-based finishes), and the natural wood grain and color came through.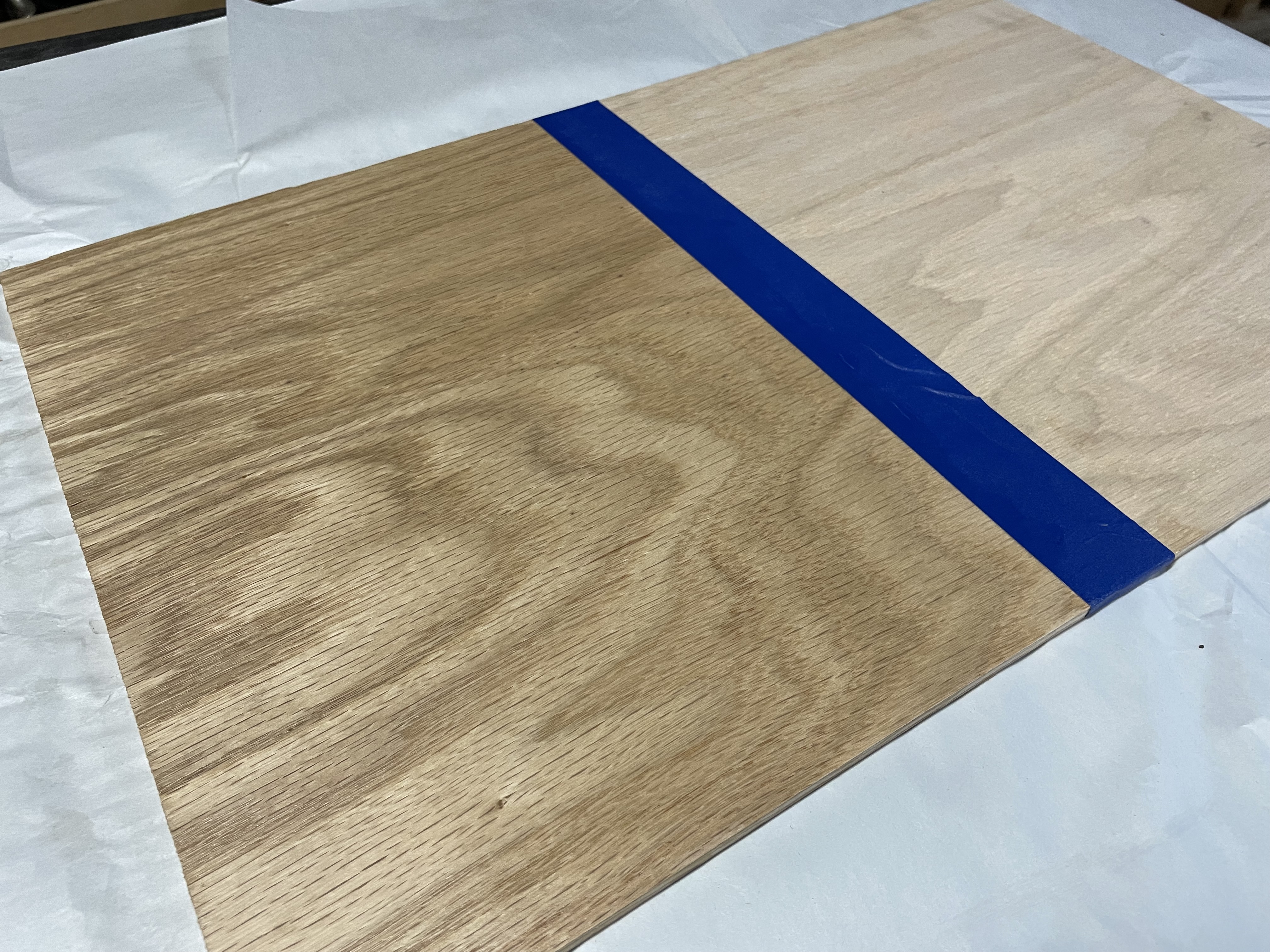 Just the beginning
So far, I'm pleased with the results. I can't wait to try the HVLP gun in both flat and vertical spraying, with and without the hardener. Stay posted for more reports. In the meantime, to learn more about Gemini EVO Eclipse products, visit gemini-coatings.com.
Have something to say? Share your thoughts with us in the comments below.