January 27, 2023 | 2:02 pm CST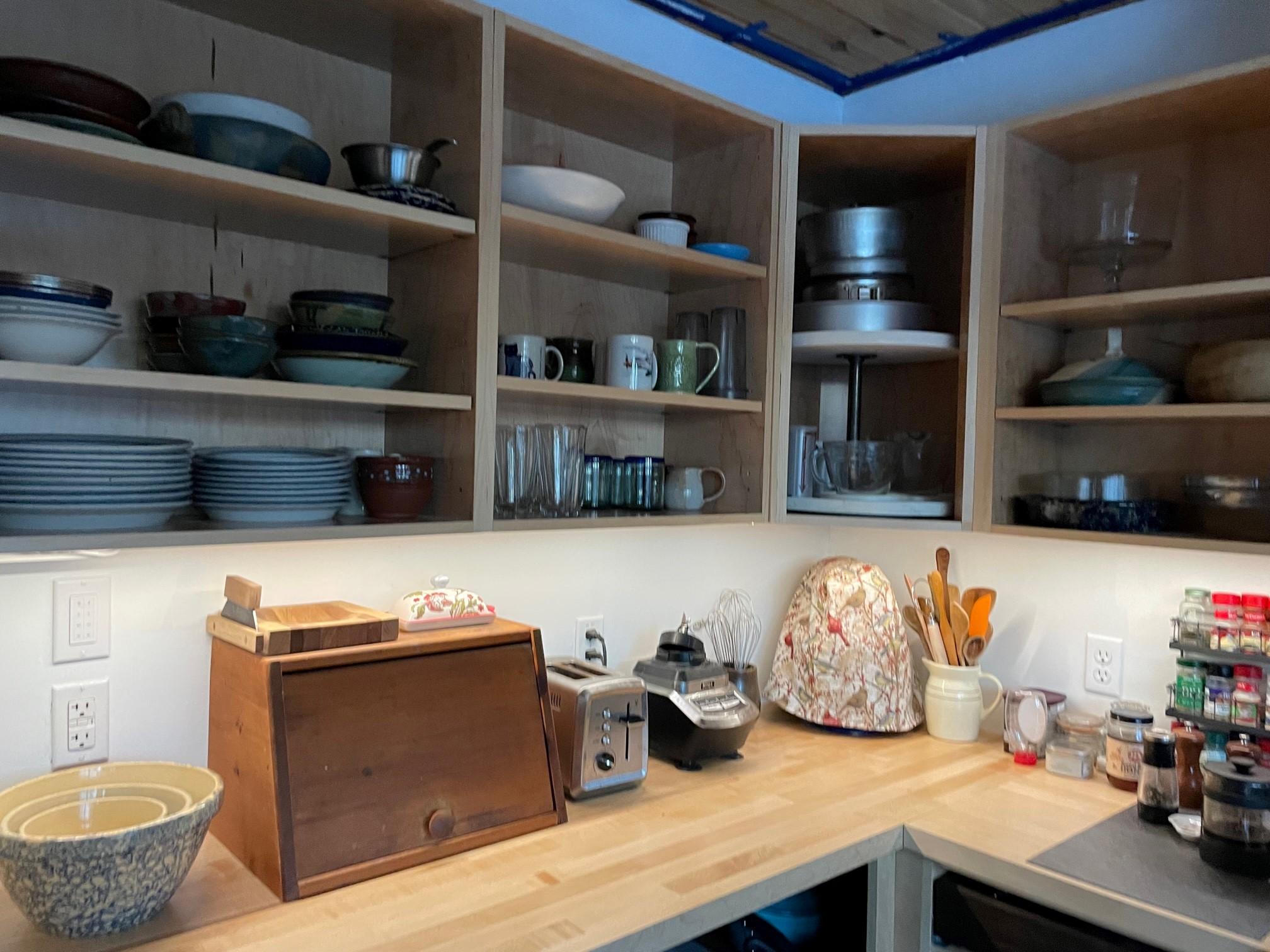 Lighting for kitchen cabinets and all sorts of cabinet applications gets bigger every day, but I confess I've been daunted by the complexity of it all.

Now don't get me wrong, I'm not particularly intimidated by electrical challenges. I wired my whole house and shop myself, but all the options in modern LED lighting still had me hesitant until the folks at Hardware Resources introduced me to Task Lighting's LED tape light kit.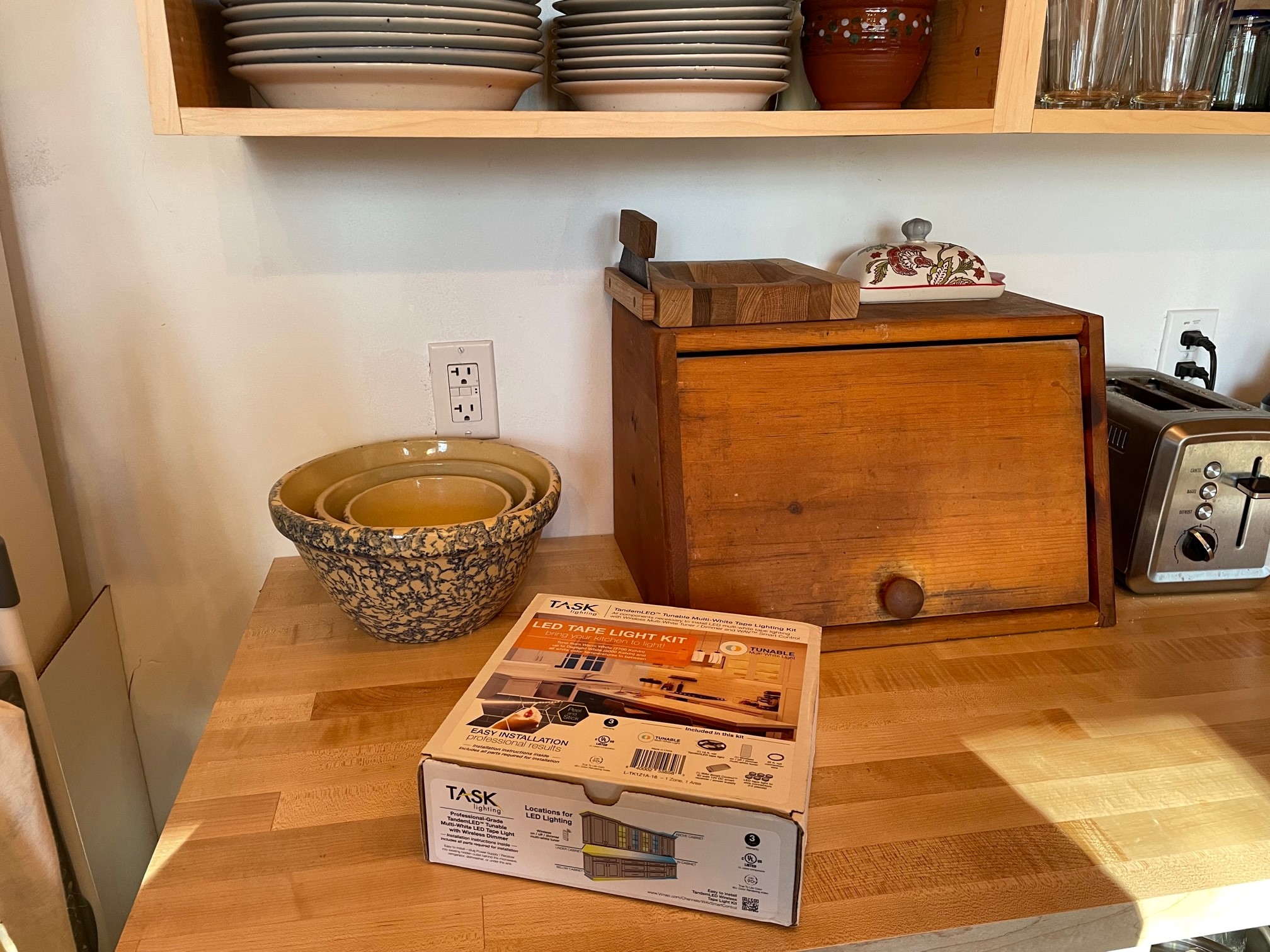 All in one box
Task Lighting has packaged everything you need for a simple LED tape light system in one small box. There is 16 feet of TandemLED tape light, 25 feet of connection wire, a dozen LED tape light connectors, a 60-watt 12V DC receiver/power supply, and a wireless controller. That was plenty to do all the under-cabinet lighting in my small kitchen.

The kit is pretty sophisticated with controls for adjusting the color and brightness of the lighting and even multiple pre-programmed settings to have different lighting looks for different times of day or different events.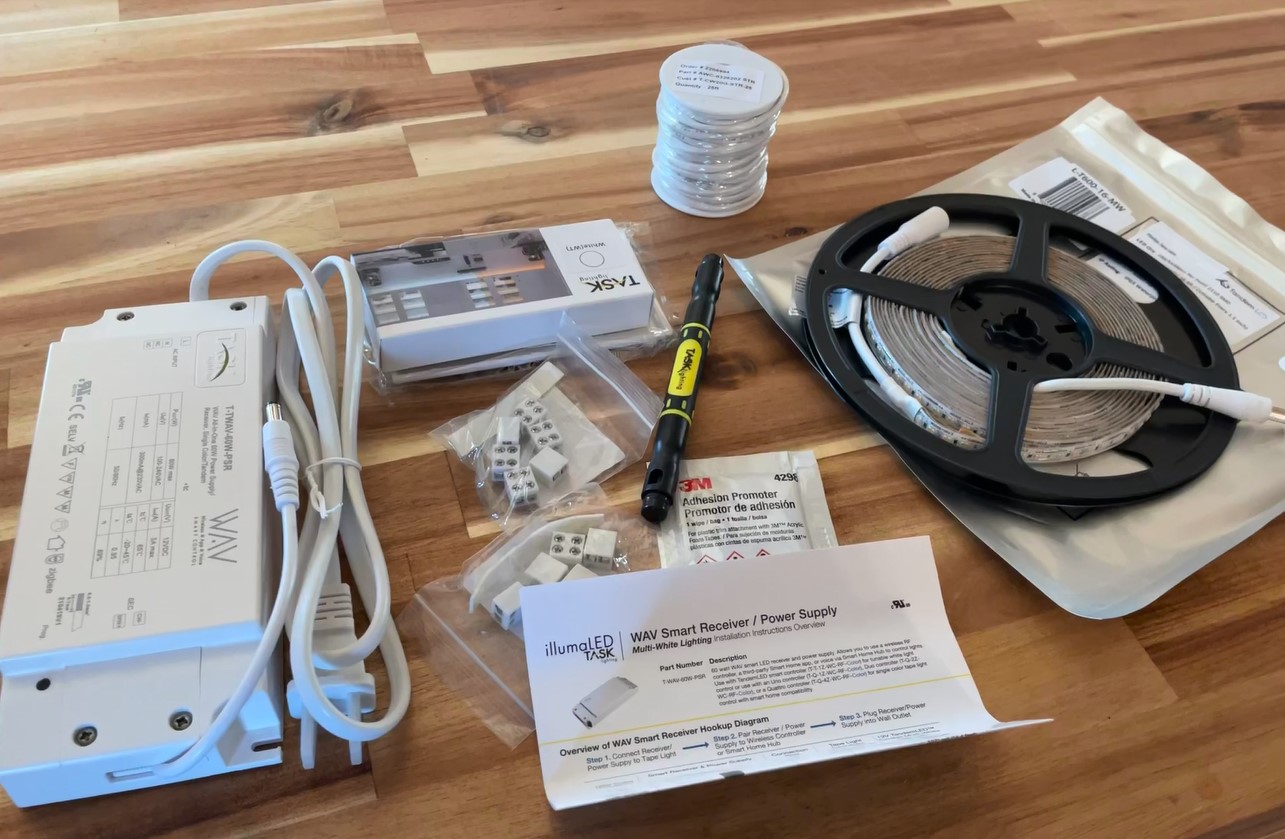 Putting it all together
Carefully following the directions, it took me about two hours to fully install all the lighting under wall cabinets on two walls. I stopped frequently to test each section as I connected it. If I had done it before, it probably would have taken less than 30 minutes. The system is set to be pretty much plug and play.

You cut the LED tape to the lengths you need for your application and connect sections with wire connectors and connection wire. I mounted the power supply with screws out of sight in the back of the cabinet nearest my refrigerator, plugging into the same receptacle as the fridge so the wire and plug are hidden. The tape and connectors are affixed to the underside of the cabinets with special adhesive tape. There's a cleaning sponge for preparing the surface just before adhesion to get great grip.

The remote control comes with a dock that looks like a light switch receptacle and just screws to the wall. The control stays in place with a magnet.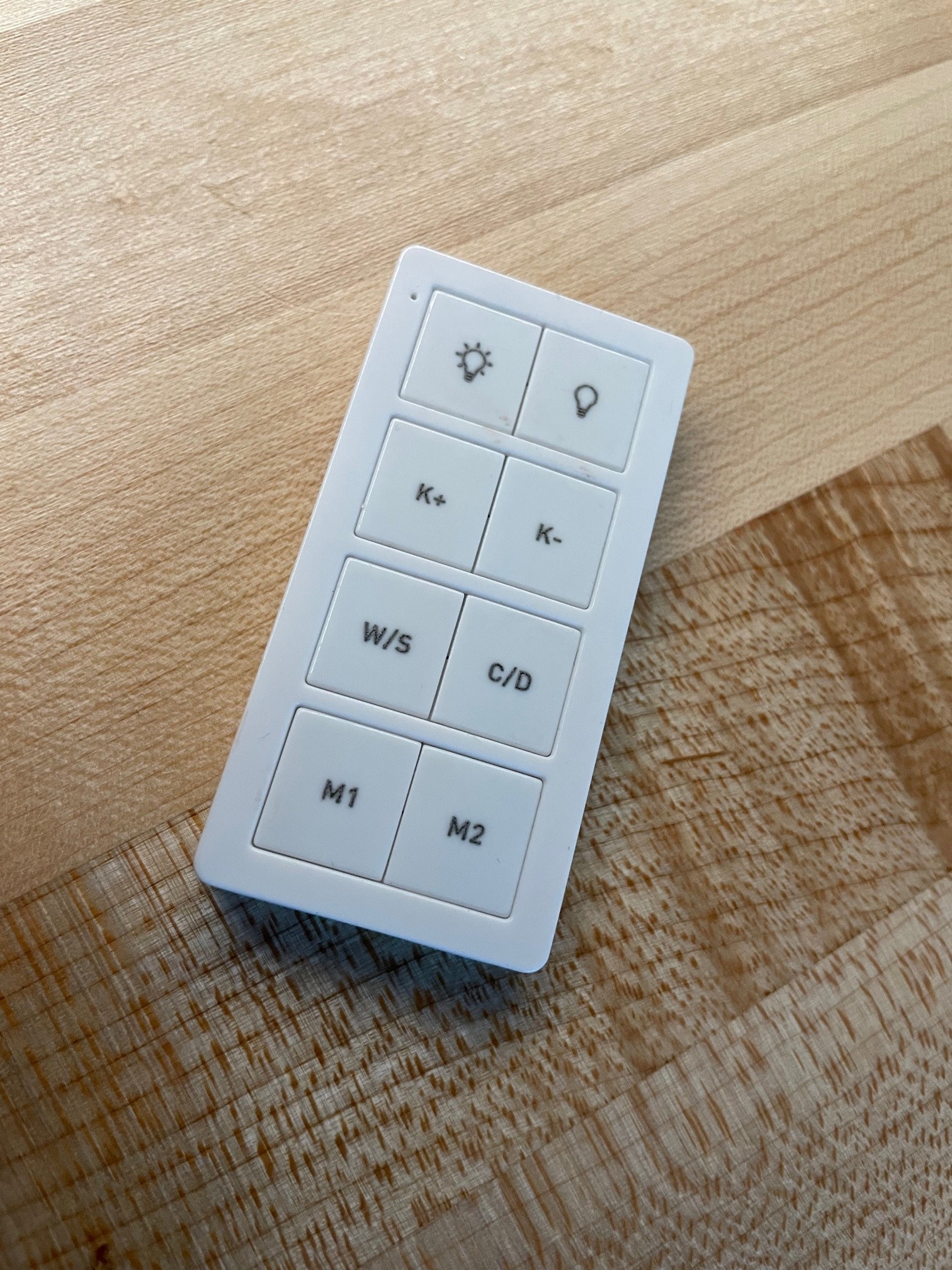 Lighting it up
Boy, was it exciting to see what the new lighting added to the kitchen! You can dim it or use it at full power, and you can adjust the color temperature across a wide range. My wife has vision issues and really appreciated the bright extra lighting right on the countertops.

But under-cabinet is not the only place for this lighting. You could install it in toe kicks or above the uppers or use it to add lighting to a shelf unit or display cabinet. Best of all, it really adds value to a kitchen project, and you don't need to hire an electrician to split the profits. Learn more at hardwareresources.com/task-lighting. 
Have something to say? Share your thoughts with us in the comments below.