Instant workbench handles 1,000 pounds
September 19, 2022 | 12:26 pm CDT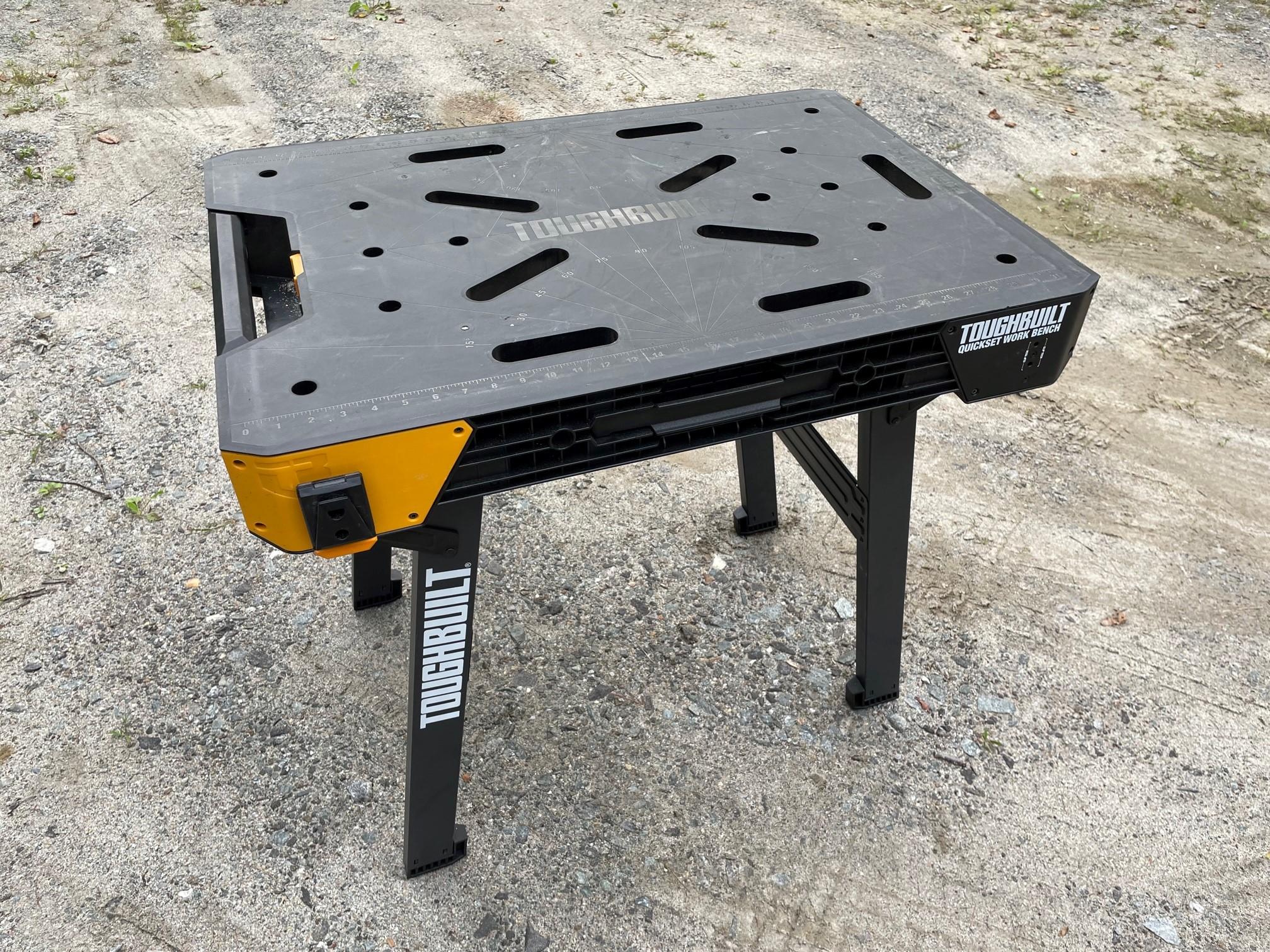 Whether it's in the shop or on a building site, it seems I never have enough work surfaces. Either the workbenches in the shop fill up with the tools and detritus of work in progress, or we're on a job site with no tables or benches to be found.

That's why I'm always on the lookout for sturdy, compact, and easily transported temporary workbench solutions. And no flimsy contraptions that don't hold much weight or start dancing under the lightest load. My latest find is the ToughBuilt QuickSet workbench.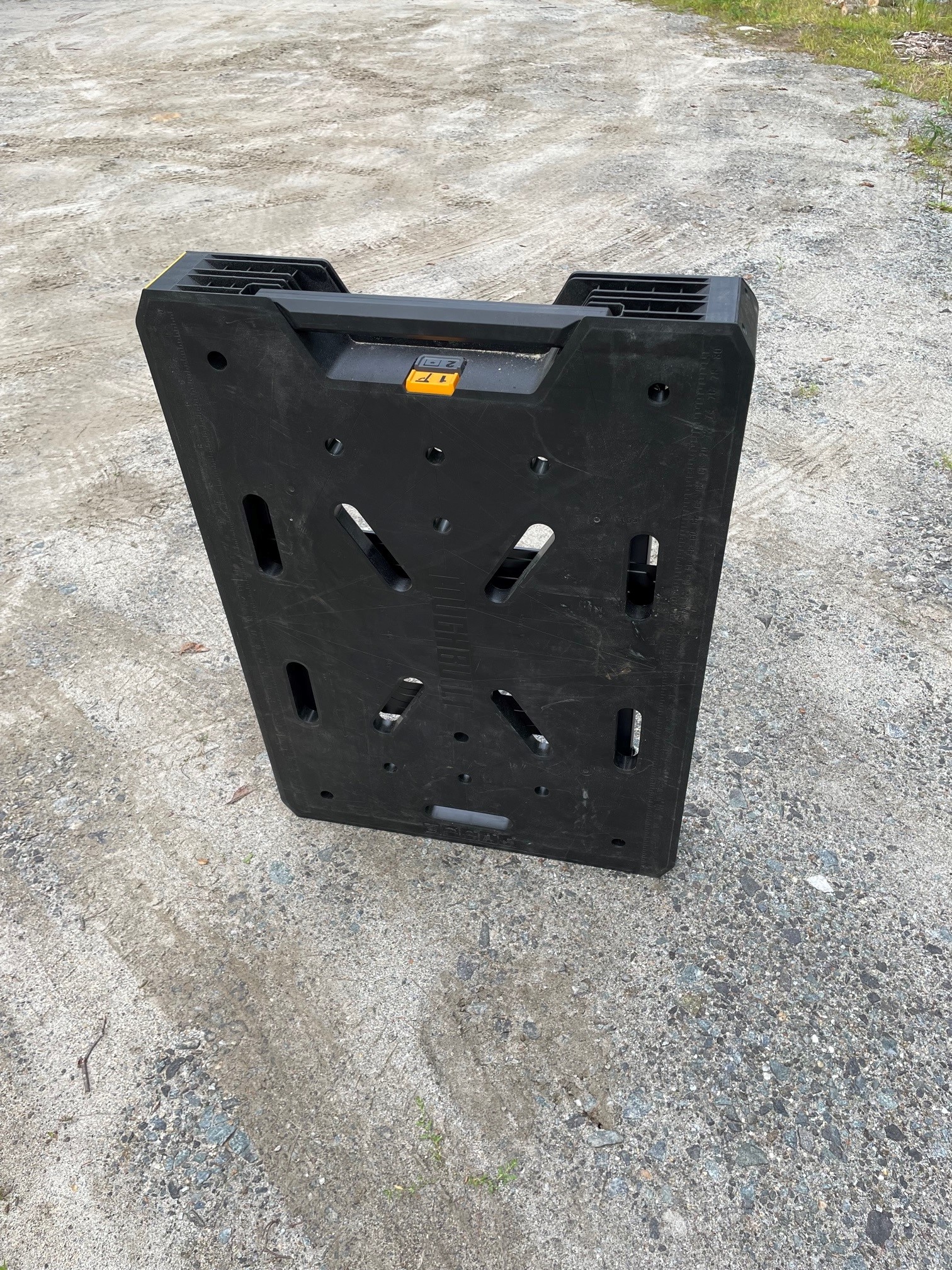 Not big, but beefy
This bench is not huge at less than 2 x 3 feet, but that makes it easy to fit into the back of the truck or even the trunk of a sedan. When opened up, the polymer benchtop is supported by metal legs to provide a 31-inch working height that is rated to support 1,000 pounds.

The top is pierced with a variety of holes and slots for clamping, and the top is incised with helpful markings including rulers and protractors. As an added bonus, the four corners of the bench can mount the ToughBuilt ClipTech system to mount ToughBuilt compatible tool pouches to have a handy tool caddy.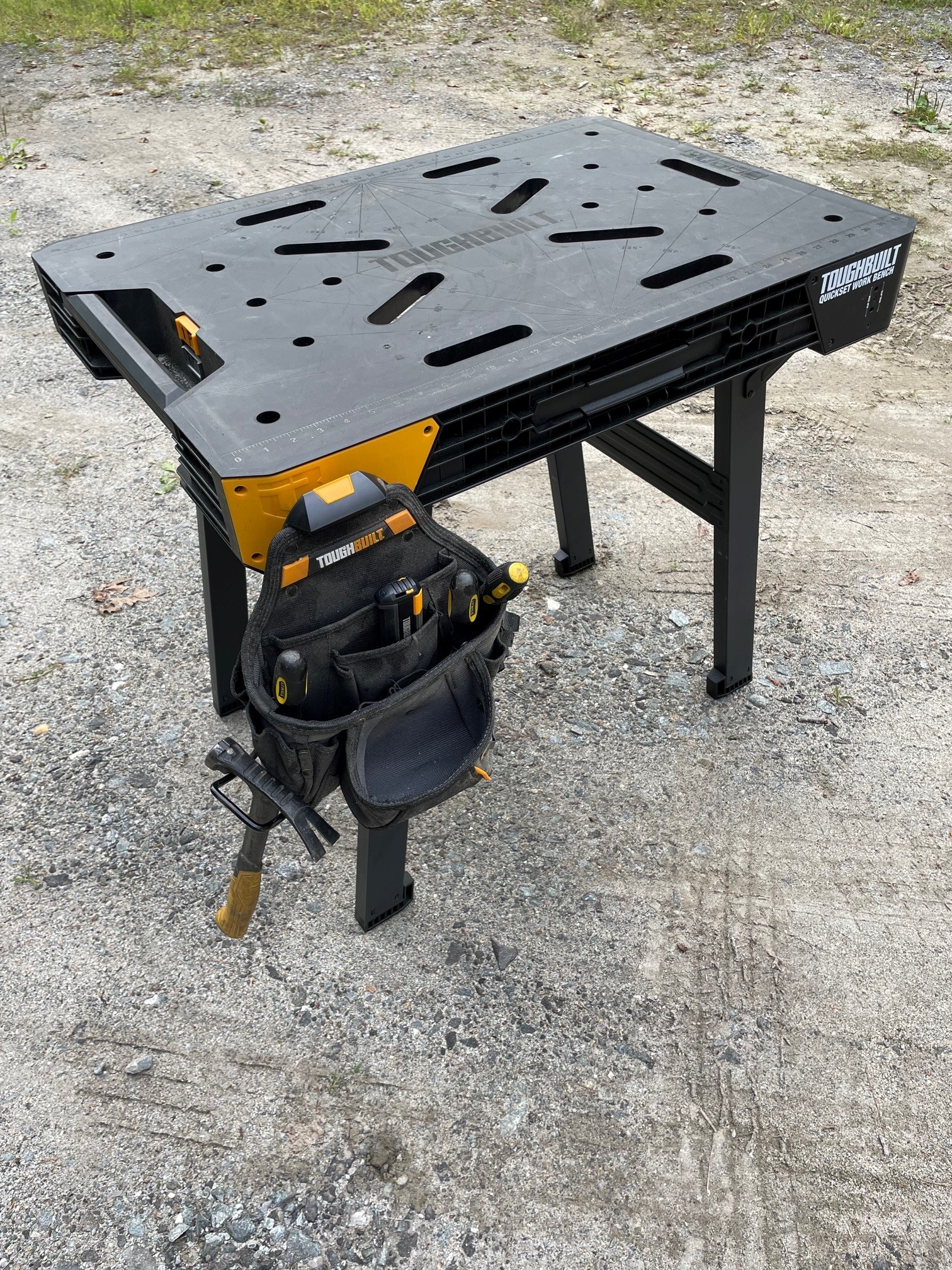 Fast and easy
Setting up the bench is a snap. Put it on its narrow edge, push the button to release the carry handle, then pull the handle up until the legs are fully extended and locked. Tilt the workbench upright, locking in the handle, and you're in business.

When it's time to put it away, it's basically the reverse order. Tilt the bench on its side, use the handle to fold the legs in, then lock the handle back in for carrying. At just a bit more than 32 pounds, it's no problem to hoist it back into the truck.

I've been using it around the shop and outside wherever I need an instant work surface. It's handy and fast to use, and it has stood up to any weight I've put on it. The clamping and tool pouch features make it even more useful. Way better than a couple of sawhorses and some plywood!

Learn more at toughbuilt.com.
Have something to say? Share your thoughts with us in the comments below.