Leg levelers geared for easy adjustment
November 18, 2022 | 9:43 am CST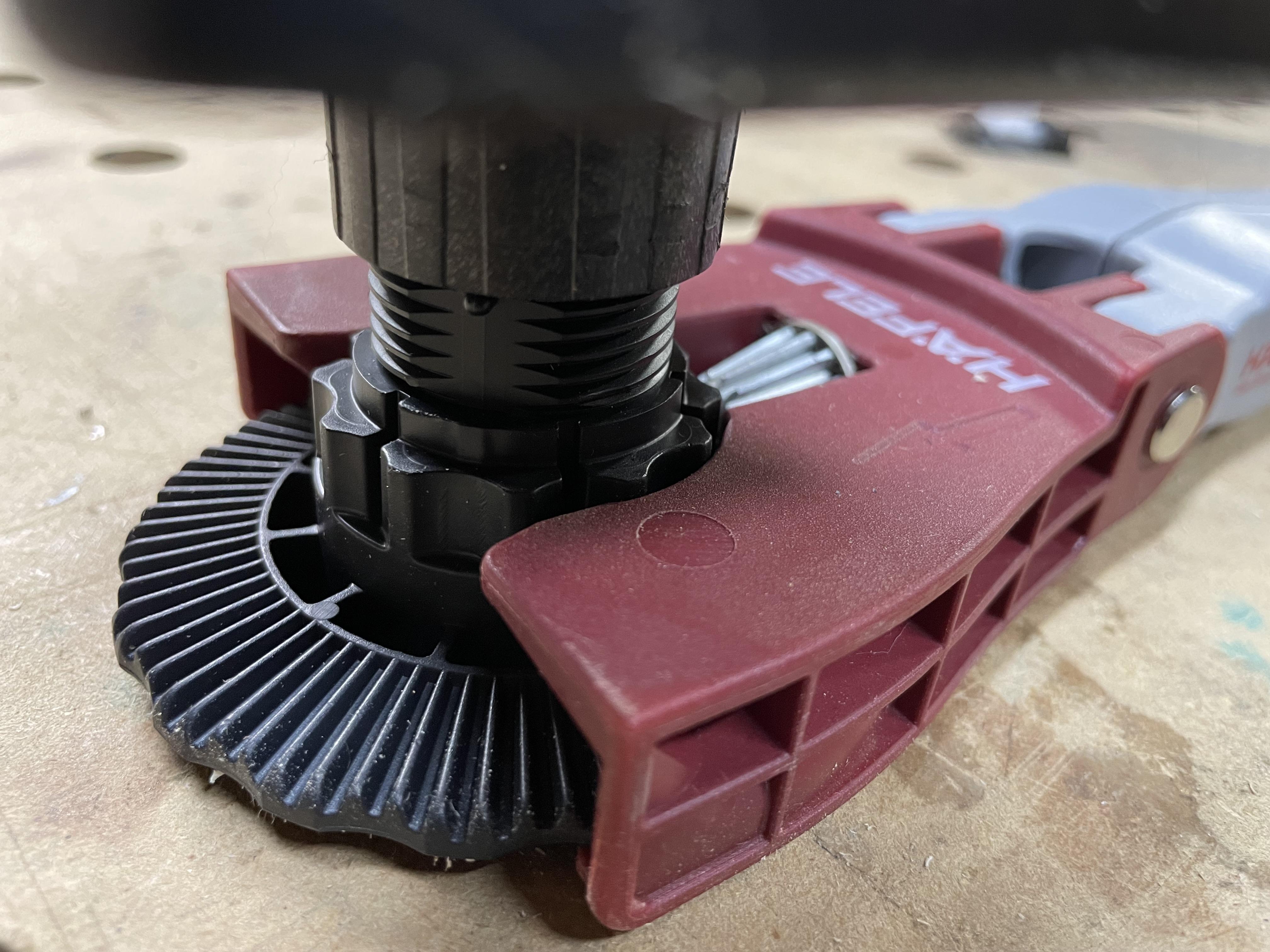 Leg levelers were a revolution in cabinet installations, eliminating time-consuming shimming and making leveling much less of a pain even on irregular floors. But you still got your exercise jumping up and down between adjustments to check the level or reaching into the back corners of a cabinet to adjust far legs. Not anymore.

Hafele offers the Axilo system of leg levelers with an ingenious geared system that mates to a long-reach tool to make leveling quick and easy.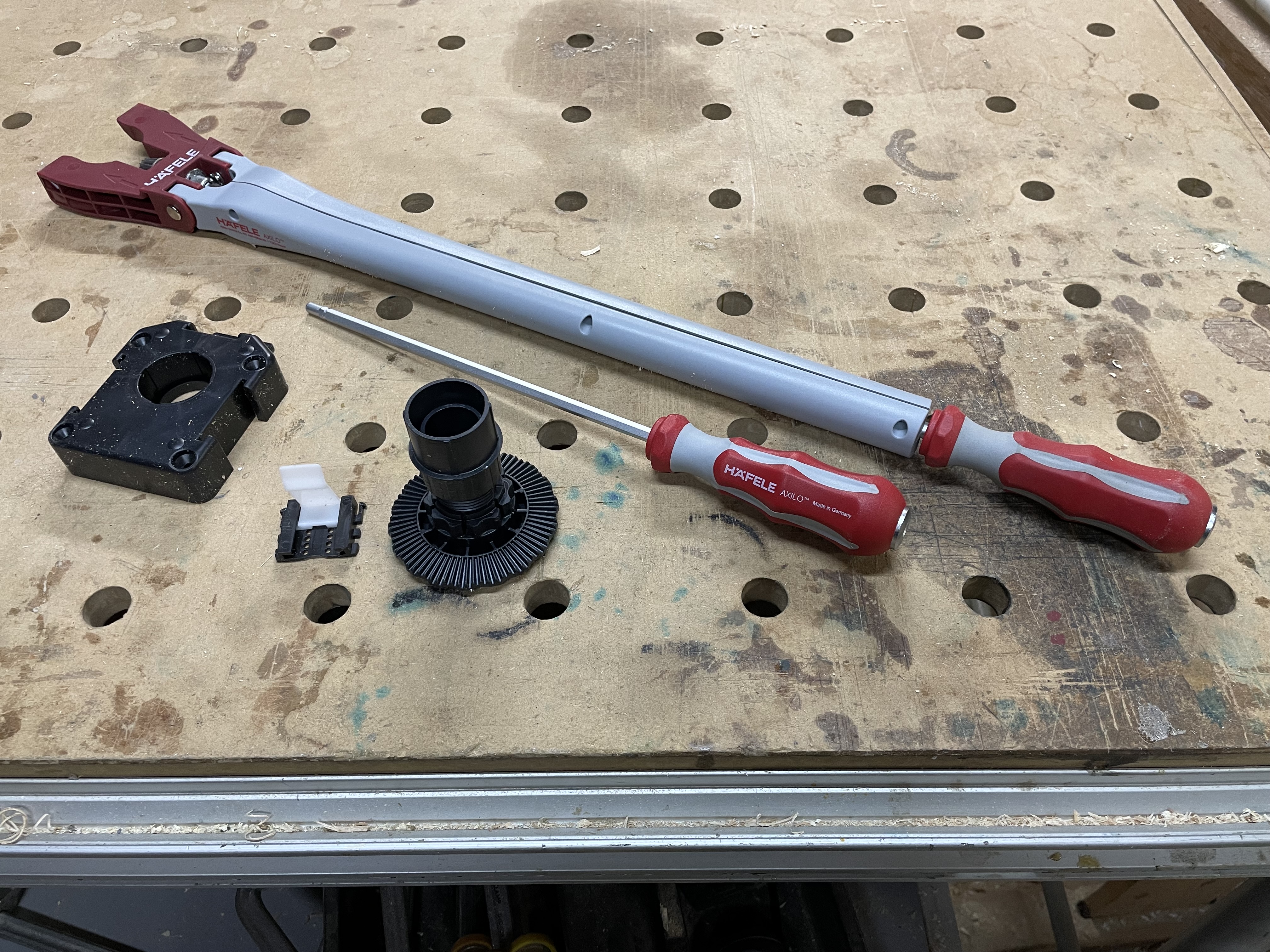 From shims to levelers
I'm sorry, but if you are still shimming your cabinets to level them, get out of the dark ages and try leg levelers. Levelers use screw adjusters to precisely raise and lower legs to achieve level.

Where the Axilo system drives ahead is in its unique gearing system. The foot of the Axilo leg is shaped like a bevel gear. It mates with a pinion gear in a long-handled Y-shaped tool to drive the gear by twising the handle.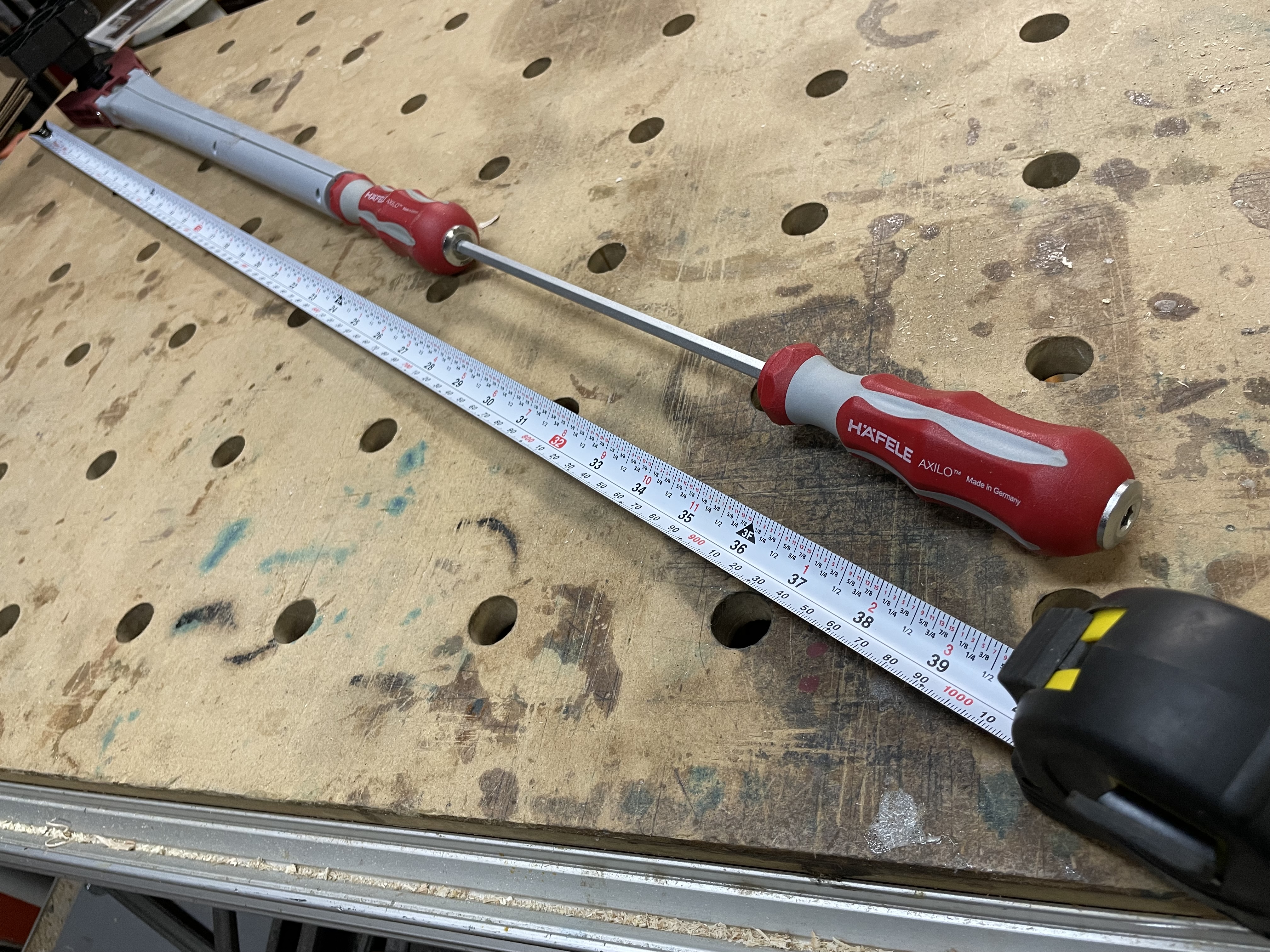 Long reach
With more than 2 feet of reach, the tool can reach easily to the back legs of most standard depth cabinets. You can even drive the tool with a drill driver. And there's an extension handle that gives you another 12 inches or so of reach that will take you all the way to the back legs of a blind corner cabinet.

You can stay comfortably in front of the cabinet, watching your level, while you precisely adjust all the legs in much less time than it takes to talk about it.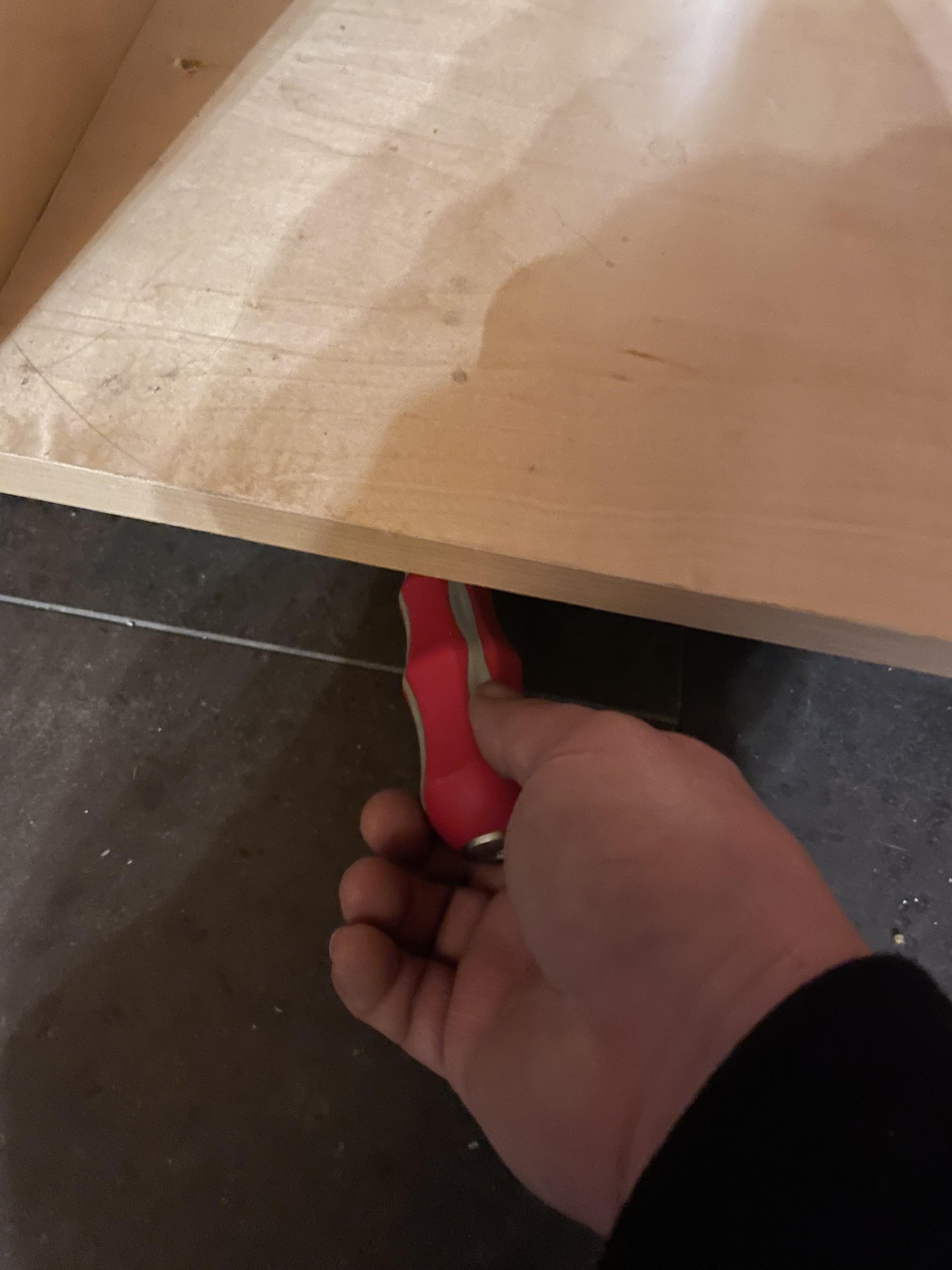 Other bonuses
Another benefit of leg levelers is being able to use easily removable toe-kicks so there is ready access under the cabinets for cleaning. You save material on cabinet boxes, too, since sides don't extend all the way to the floor.

Typically, removeable toe-kicks are attached with clips to the leg levelers, requiring that you first screw the clips to the toe-kick boards. With the Axilo system, a clever clip that just snaps into the leg leveler mounting assembly allows you to simply snap the toe-kick board in place with no tools. 

I don't know why you'd want to level your cabinets any other way. Learn more at hafele.com. For Canadian customers, go to Häfele.ca.
Have something to say? Share your thoughts with us in the comments below.