Drill press dust collection
January 10, 2023 | 10:34 am CST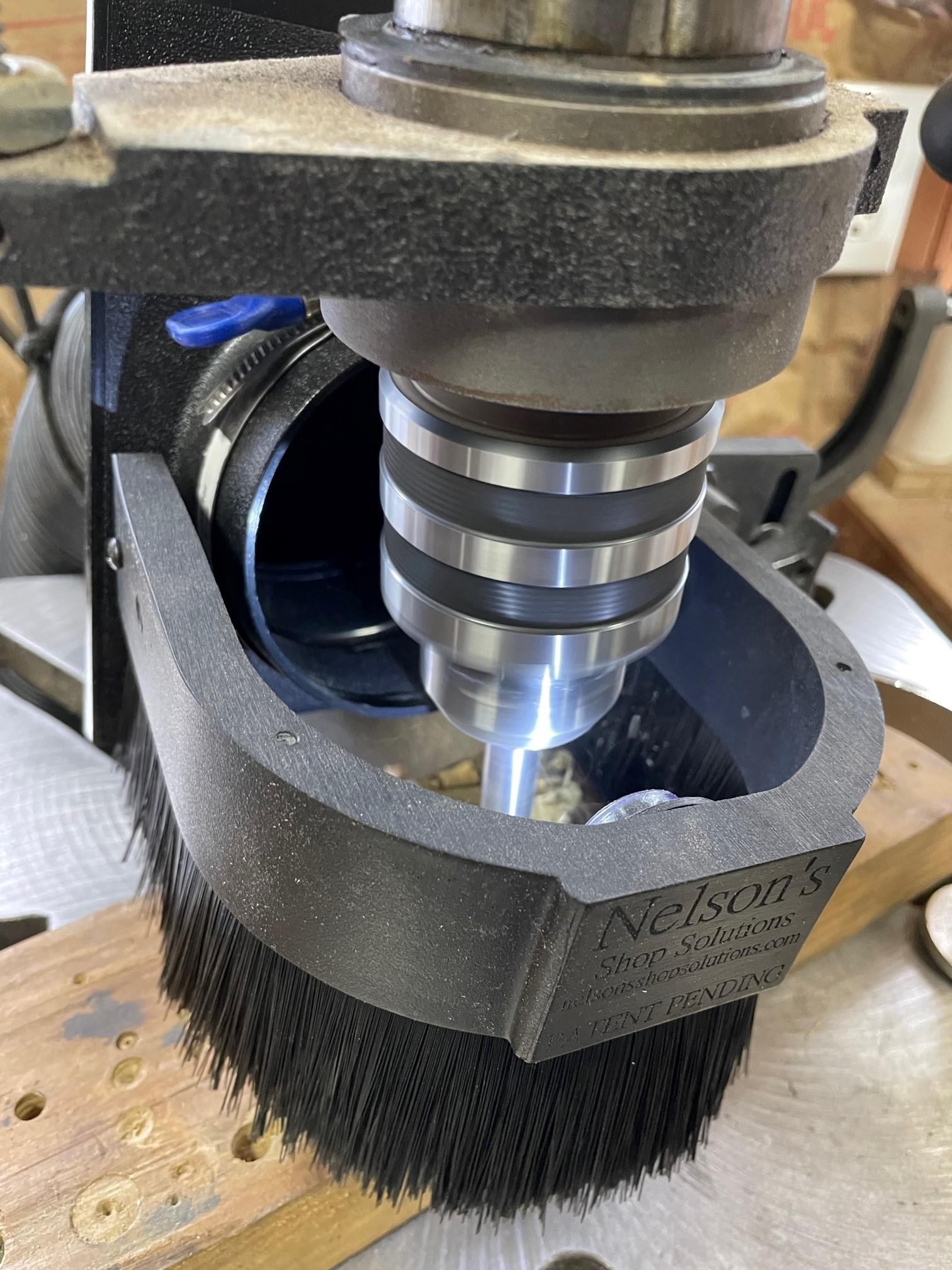 Dust collection always works best when you collect dust and chips as close to where they are generated as possible. 
That's a lot easier on some machines than others, and drill presses have always presented a challenge. Now the Nelson Extractor aims to solve that.

The drilling challenge
Drill presses with their open design and a cutting tool that can spew chips and shavings in all directions have always been difficult for dust collection. A few years ago, I reviewed an accessory called the Drillnado that mounted on the drill press quill. It worked pretty well, but it cut visibility and typically had a part that had to be removed for changing bits.
When Trish Nelson, the inventor of the Nelson Extractor, contacted me with her solution, I was anxious to try it, especially for my big Nova Voyager DVR drill press. It has a rack-and-pinion elevation system for the movable table and a large central column, adding to the challenge.

The Extractor
Designed to attach to the drill press column or to a drill press fence, the Extractor is intended to work with a 4-inch dust collection hose, although you could also connect to a shop vacuum. I don't use a fence on this particular drill press, so I used the hose-only option, which includes a brush skirt much like you see on CNC router dust collection.

The brush skirt is designed to surround the drill bit and help direct chips and dust to the dust port. The skirt also incorporates an LED light to improve visibility at the point of impact for the drill.

Easy instructions
Because every drill press installation is different, a lot of thought went into this product to make it convenient and easily adaptable. Clear instructions come with the unit, and videos are available online to help you fit everything to your drill press. 

The attachment is designed to easily move up and down the column and side to side to accommodate all sorts of drilling operations and any size bit. My rack and pinion elevator made it slightly harder to adjust, but once I got it connected, it worked great. A really clever part of the hookup is a support for the hose that consists of a looped string and Velcro on an overarm that can adjust to all sorts of positions.

How it works
With the full power of my Oneida dust collection system unleashed through the Extractor on this drill press, the chips and dust can't help being eliminated. It's a huge improvement and a great addition. Learn more at nelsonsshopsolutions.com.
Have something to say? Share your thoughts with us in the comments below.