5 ways to attract more customers: WOOD 100 Strategies for Success
October 18, 2016 | 11:14 am CDT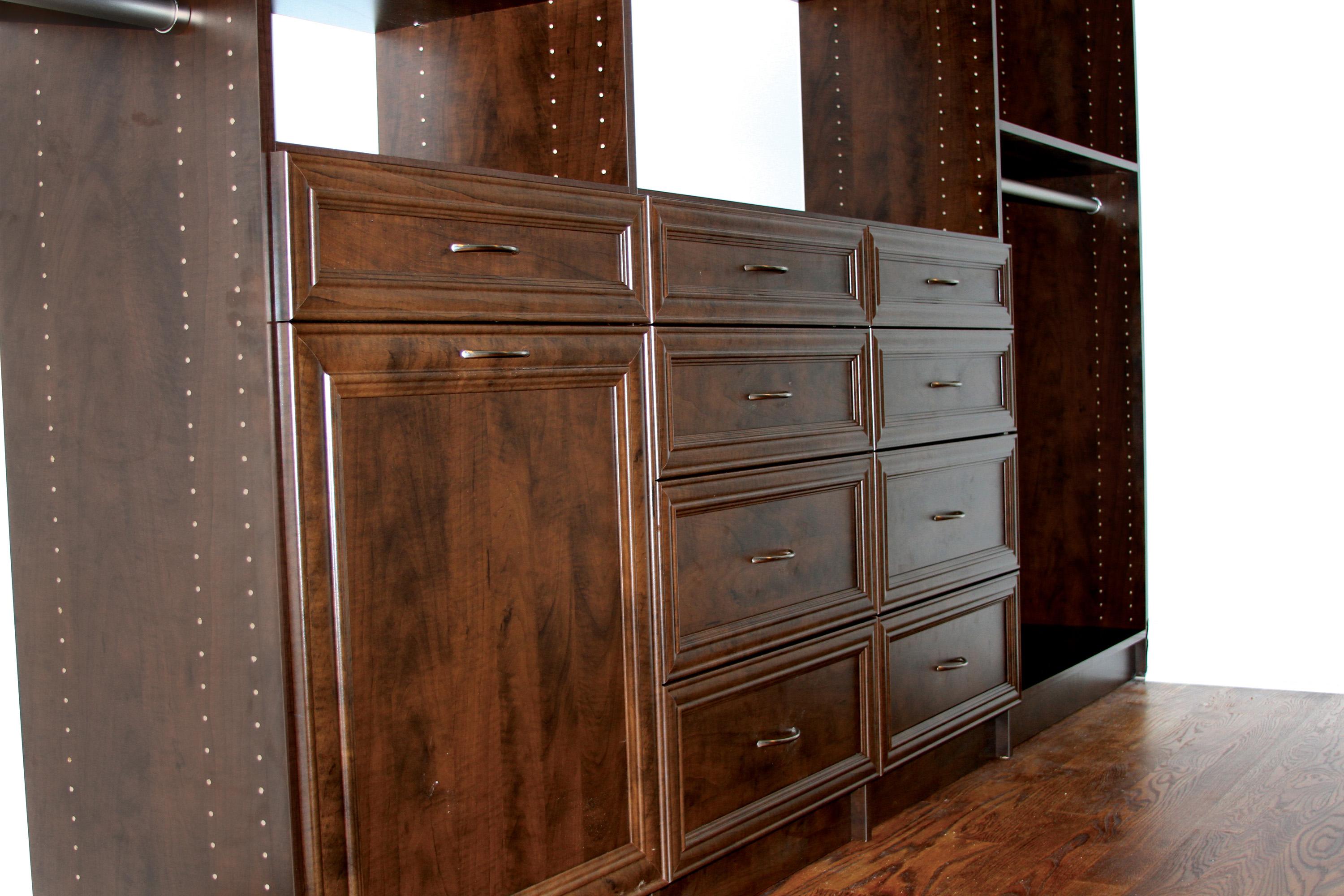 Photo By Canary Closets
Online marketing as well as community service efforts  are among the ways these WOOD 100 companies are keeping their name at the forefront of customers' minds.

Canary Closets & Cabinetry, Union, NJ —  "We have continued to refine and exclusively use our online ordering through Allmoxy," said John Canary, president of the closet and cabinet manufacturing company.
Canary Closets & Cabinetry manufactures melamine cabinet and closet parts, as well as a line of five-piece polyester wrapped doors and drawer faces. It has implemented Allmoxy, a cloud-based business/sales software since 2013
To further enhance customer capabilities, this year Canary added a free closet design online tool, for real-time pricing and instant proposals with 2D and 3D drawings. Canary uses Closet Pro Software, along with Sketch Up design programs.
2015 sales grew 23.3%, and are projected to continue upward this year and next.
Here are some more bright ideas:
Atlanta Cabinet Shop Inc., Buford, GA
A commercial cabinet shop with a strong panel processing bent, the company is a major supplier to a large restaurant chain. "Our primary focus now is an online cabinet and drawer program pointed at trade professionals," said Don Clements, president. "Our online order entry will be easy to use and like no other in the industry."  Clements added that the cabinet firm also has "a total commitment to excellence in all that we do, coupled with a comprehensive lean campaign." These and other initiatives helped spur the company's 19.9% growth in 2015.
R.D. Henry & Co., Wichita, KS
Formerly known as Custom Cupboards, the cabinet manufacturer increased its visibility when it hosted a five-city tour of interactive workshops for kitchen and bath professionals in 2015. "We believe in helping our customers grow their business in today's hyper-competitive market" said Mael Hernandez, CEO and president. Called "Ignite: Creating a Spark to Fuel Your Business," provided opportunities for networking and information sharing.
Eggers Industries, Two Rivers, WI
Community service efforts have not only enhanced the architectural millwork and components firm's reputation locally, but also statewide. 2015 marked the seventh time Eggers was named to the Wisconsin 75, which honors the top companies for contributions to the state's economy, as well as the communities in which they do business. Sponsored by the Milwaukee office of Deloitte US, the contest also recognizes companies in the categories of Community, Entrepreneurship Environment, Generations and People.
KraftMaid Cabinetry, Middlefield, OH
A brand of Masco Cabinetry, Kraftmaid enhanced its digital content catalog and streamlined the product selection for designers. In collaboration with 2020, KraftMaid became the first manufacturer to offer its digital content catalog with the new Global Style Validation (GSV) feature. According to the firm, the GSV feature adds rules-based validation to the global style and pricing selections, guaranteeing a correct product combination when the order is submitted to KraftMaid.
Read more 2016 WOOD 100: Strategies for Success

Marketing Initiatives
Go-to-Market Strategies
Business Strategies
Productivity Enhancements
Technology Integration
Product Innovations
Customer Service
Return to WOOD 100 Main Page
Read the special Leadership Edition of FDMC online
Have something to say? Share your thoughts with us in the comments below.