15 ways to market your company: WOOD 100 Strategies for Success
October 18, 2016 | 11:59 am CDT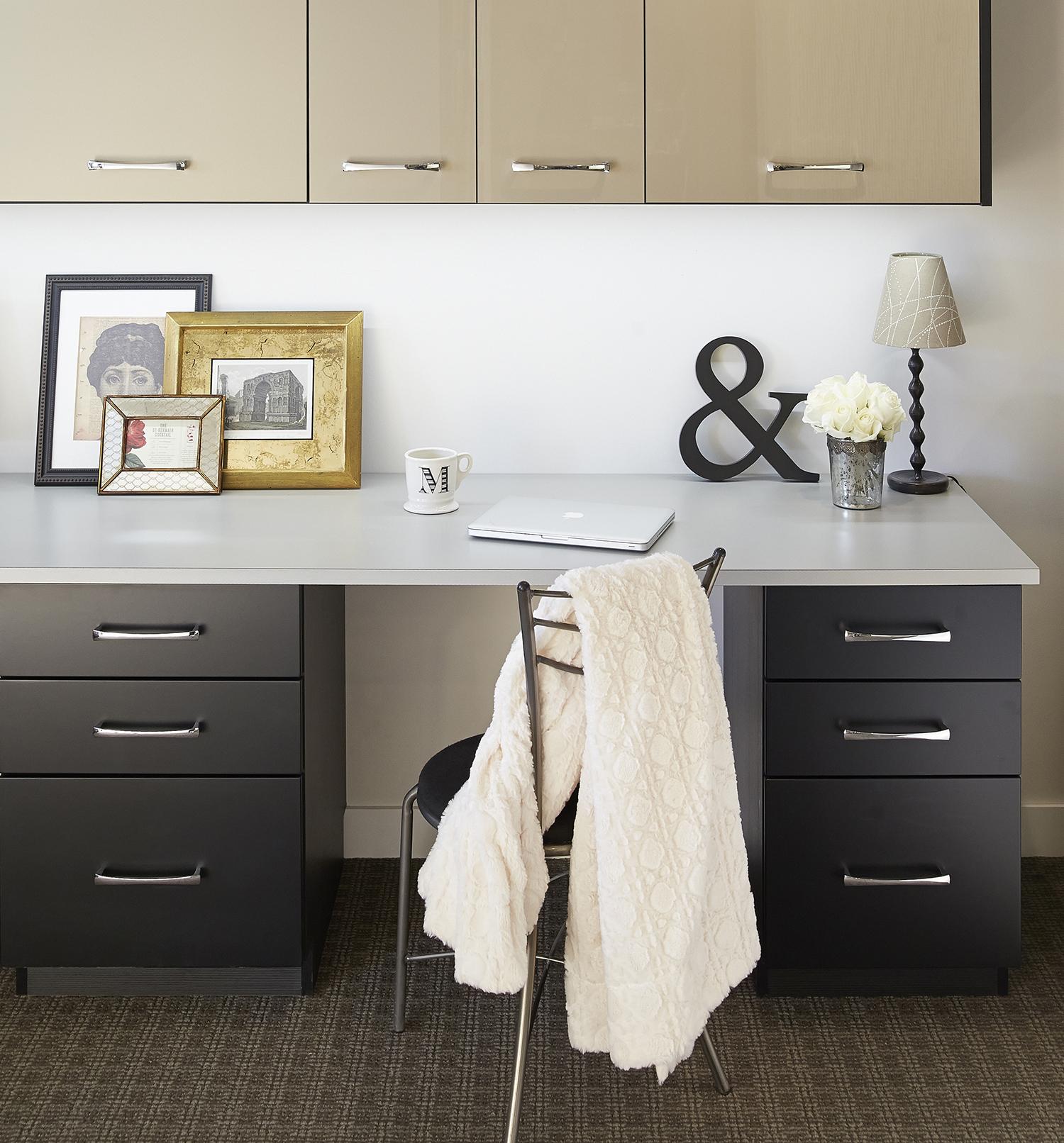 Photo By Northern Contours
Targeted marketing, creative videos, expanded showrooms and of course, social media, are among the ways the 2016 WOOD 100 companies are spreading the word about their products and services.

Northern Contours, St. Paul, MN —  Founded in 1992, the cabinet components and commercial fixtures manufacturer has steadily grown in size, scope and of course, sales. "From intricate custom parts to consistent, high volume runs, we offer a vast and diverse set of products and styles that invoke the hottest European trends," including high-gloss acrylics, textured TFL, 3D laminates and more, said Melissa Sjerven, director of Marketing Communications.
Sales for the company grew 5.7% last year, and 2016 looks to be even better. "Our success in 2015 was greatly due to focused channel management, particularly in the areas of multifamily refacing and home organization," Sjerven said. "The growth of our newer products, like SuperMatte 3D Laminates and 5-piece doors, was also a contributing factor. Additionally, manufacturing leadership, reductions in labor costs, and better processes fostered our increased productivity in 2015."
Northern Contours has more than 420,000 square feet of manufacturing space, spread throughout five production facilities located in three states. It employs more than 450 people.
C.F. Martin & Co., Nazareth, PA —  The longtime guitar manufacturer hit a high note when it created a 40-minute documentary commemorating the 100th anniversary of the Martin Dreadnought, and the influence it's had on subsequent guitar bodies.
Released this year, the award-winning, "Ballad of the Dreadnaught," is narrated by actor and musician Jeff Daniels and includes interviews with music icons such as David Crosby and Steve Miller.
"Martin guitars aren't the fanciest. They certainly aren't the gaudiest guitars ever made, but they serve a purpose: they work. And that's why they appeal to so many guitar players," said Martin CEO Chris Martin IV in the movie.
Continuing the legacy, the Dreadnought Junior was recently added to the lineup.
Pella Corp., Pella, IA —  Already well known for its windows, doors, blinds and shades, Pella recently expanded its market reach with the opening of Pella Crafted Luxury, a 7,000- square-foot showroom in LuxeHome at Chicago's Merchandise Mart.
Pella Crafted Luxury is a combination of products by Pella Corp. and the recently acquired Grabill Windows & Doors. Pella described the showroom as featuring "six vignettes that allow guests to interact with the products, making it easy for them to imagine the windows and doors in their own home."
"Our expanding capabilities, craftsmanship and brand are now on display for designers and architects to engage within a stunning, inspirational setting," said Annette Bravard, vice president of sales and marketing.
"It's a place for us to provide a unique customer experience focused on solving design challenges in imaginative ways and celebrating individual style. Pella and the solutions we offer are evolving, and Pella Crafted Luxury is part of this change."
In addition to Grabill, Pella Corp. includes architectural window firm EFCO Corp.
Here are some more top marketing ideas:
Integrated Wood Components, Deposit, NY
Sales for the laminator and fabricator of custom furniture and fixture components grew slightly, due to great customer service and an increased web presence. "Last year was brutal with the economy struggling, but we increased our exposure to our customer base through internet saturation," said John Kamp, president.
Earth Elements, Gallatin Gateway, MT
"Our design center customers are able to look at wood samples next to tile and stone samples, all under one roof," said Mike Wolfe, cabinet shop manager at the custom woodworking firm. "That's really unique." 
Strasser Woodenworks, Woodinville, WA
An emphasis on marketing, including increased efforts in social media, plus improvements to the manufacturing processes, combined to grow sales 2.8% for the high-end residential cabinet firm, said Judy Hedreen, co-owner and Development Manager.
Flexsteel, Dubuque, IA
The residential furniture provider redesigned its logo and websites as part of a business-wide rebranding. 2015 sales grew 7.1%.
Smart Closet Solutions, Brooklyn, NY
"SCS closely guards the customer experience by sending designers into the field who are the lead installers, instilling comfort and consistency for the client," said Ben Aviram, vp design & installation. Sales for the closet manufacturer grew 13% in 2015.
Taghkanic Woodworking, Pawling, NY
The custom cabinetmaker introduced Pawling Closet Co. which filled a niche and complemented "the fine cabinetry and dressing rooms that we are already providing," said Leland Thomasset, president. "This venture proved to provide an entirely new customer demographic in addition to our existing client base. While our gross profits rose approximately 1%, our net profit was up by 16%, primarily propelled by the new venture."
Heritage Home Group, High Point, NC
Community service efforts have kept this residential furnishings giant at the forefront of customer's minds. Among its endeavors was the raising of thousands of dollars for cancer research by employees of Hickory Chair, Pearson and Drexel-Heritage.
Ultimate Cabinets, Vera, OK
In addition to manufacturing prefinished cabinets and casework, the firm markets its services to local cabinetmakers that don't have CNC capabilities, said Jeff Finney, owner. He added, "We are aggressively moving into the component industry with a goal to get high-quality parts to cabinet shops in the central U.S. with short lead times." He credits his employees in the success. "A better employee makes for a better company. That is the only way we have been able to not only complete jobs on schedule but have a schedule at all." It's a winning strategy, with 2015 sales up 11.1%.
Ethan Allen Interiors, Danbury, CT
2015 sales rose 3.5% for the furniture giant, which recently celebrated its 10th year as the primary source of furnishings for HGTV's Dream Home. "This is a wonderful partnership for us, and the home is a beautifully designed showcase for our furniture, accessories and art," said Farooq Kathwari, chairman, president and CEO.
Conestoga Wood Specialties, East Earl, PA
The cabinet components maker touts its sustainability to customers, including its renewal of certification in the  KCMA Environmental Stewardship Program. In addition to being the first associate member to receive ESP certification, Conestoga is a past winner of the PA Governor's Award for Environmental Excellence.
Bassett Furniture, Bassett, VA
HGTV continues to be a prime advertising vehicle for the furniture provider, which extended its partnership through 2019. "The HGTV HOME Design Studio is an important point of differentiation for our stores and is playing a key role in our improved comparable store sales," said Robert Spilman Jr., Bassett president and CEO. 2015 sales rose 13.7%.
Stanley Furniture, High Point, NC
The furniture maker inked a licensing agreement with world-renowned fashion brand, Oscar de la Renta, set for introduction this fall. Stanley will design, manufacture and sell domestically and outside the United States the whole home collection. The firm said it expects the same success that it has with its Coastal Living licensed line, which is one of its best-selling.
Read more 2016 WOOD 100: Strategies for Success

Marketing Initiatives
Go-to-Market Strategies
Business Strategies
Productivity Enhancements
Technology Integration
Product Innovations
Customer Service
Return to WOOD 100 Main Page
Read the special Leadership Edition of FDMC online
Have something to say? Share your thoughts with us in the comments below.